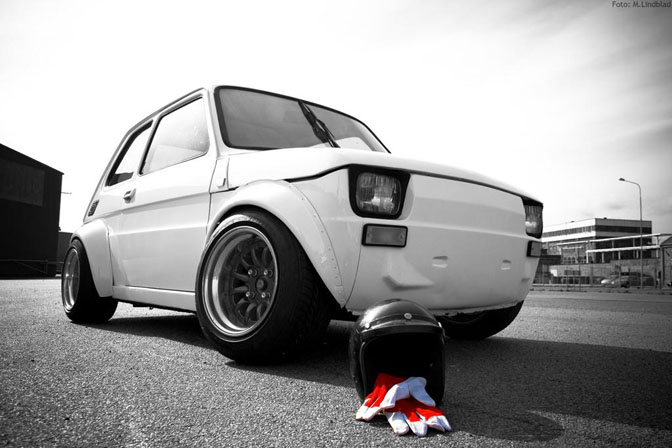 It's hard to determine exactly what constitutes a sleeper. Is it car that's faster than it looks? A car that's faster than it should be? A car that's faster than it was EVER meant to be?
Whatever definition you use, this Fiat 126 out of Sweden certainly qualifies.
Now this little 126 doesn't look stock. Yet the flares, wheels and roll bar do little to convey what's in the engine bay.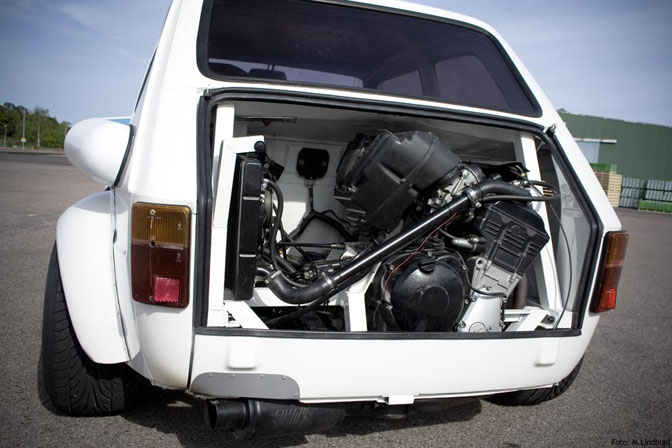 Yep, that's a Yamaha R1 engine that's been wedged in there. Motorcycle swaps work best on small, lightweight cars and it doesn't get smaller or lighter than this.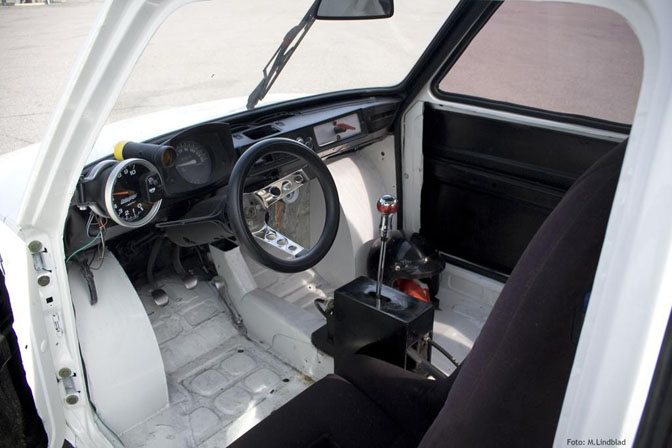 Interior view. Not sure if I've seen a smaller steering wheel on a street car than this.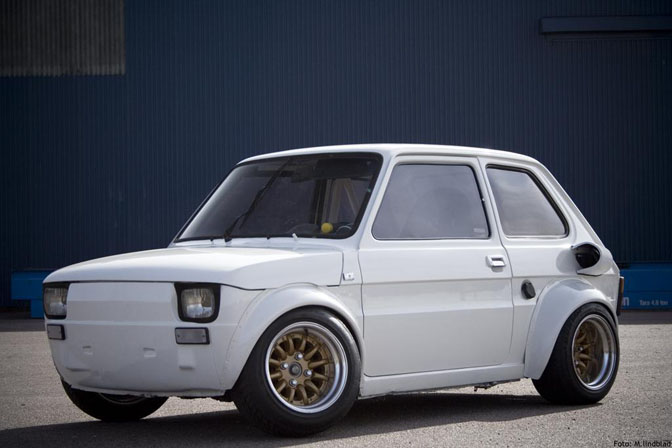 The wide wheels and tires make the Fiat look pretty tough, and help get that screaming Yamaha power to the ground.
Sleeper? You bet.
But more so you can see this Fiat being one of the world's funnest cars – regardless of its humble origins.
For more check out the thread at Zatzy.com .
Photos by M. Lindblad.
-Mike Garrett