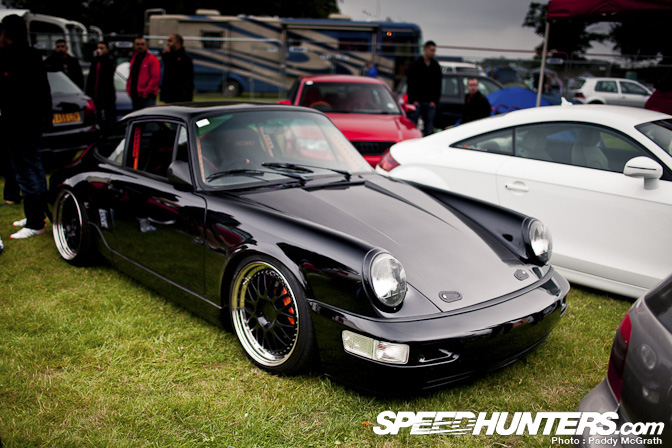 When we first showed pictures of this 964, there were quite a few negative responses, most of which were appalled at the idea of a stanced 964.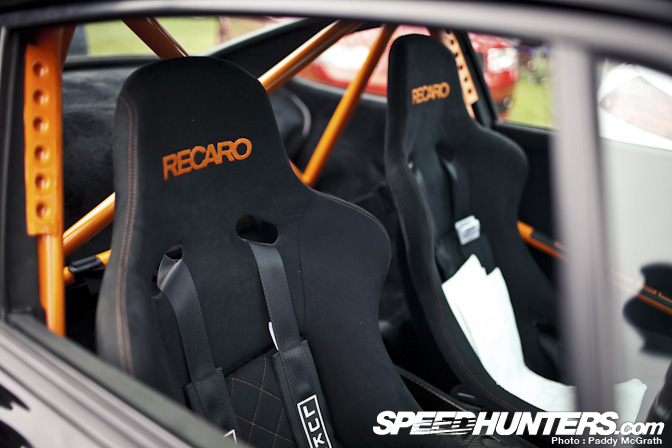 However, when you look at this car up close, you quickly realise that this is all pure and unadulterated function.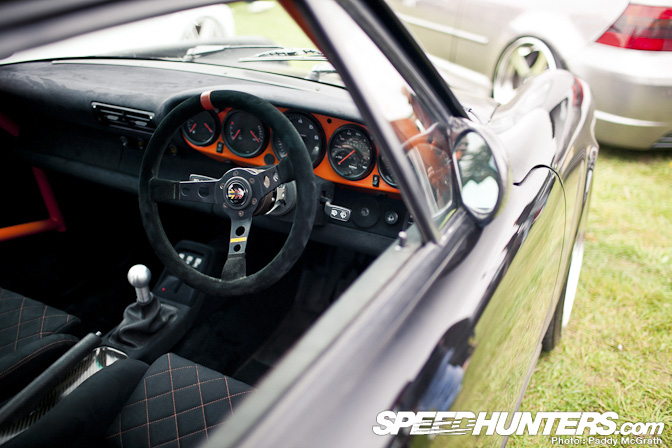 Flocked dash, a dished Momo wheel and a full roll cage alongside a complete interior offer the best of both worlds.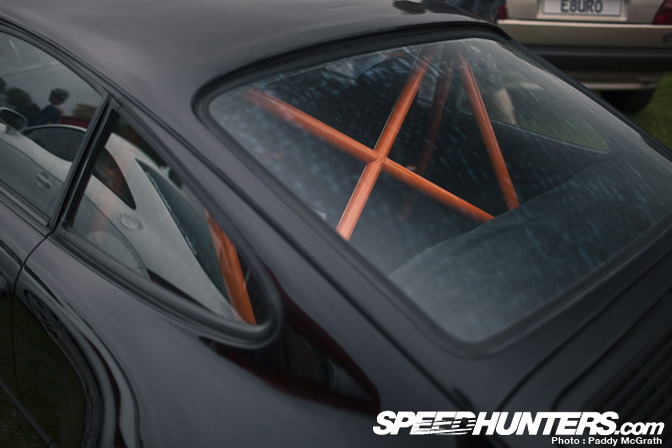 The black and orange colour scheme runs subtly throughout the build of the car.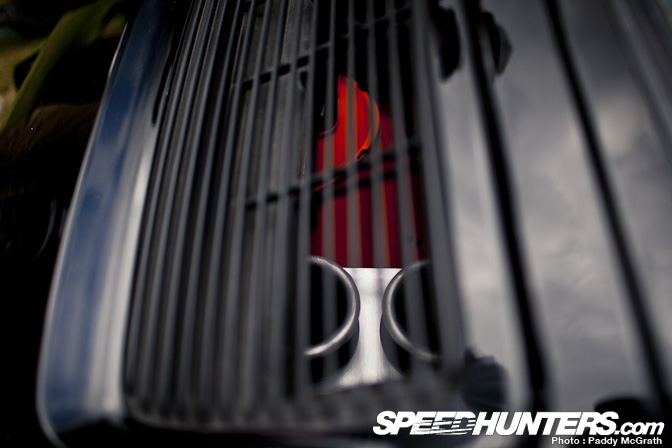 Even sneaking a peak into the engine bay, you are rewarded with a taste of what lies within.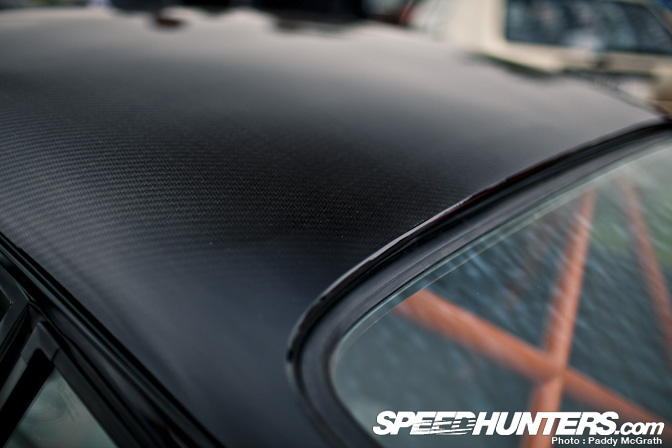 It's the little things that really make this car. Check out how the black paint blends into the clearcoat to show off the carbon fibre hiding beneath. Beautiful.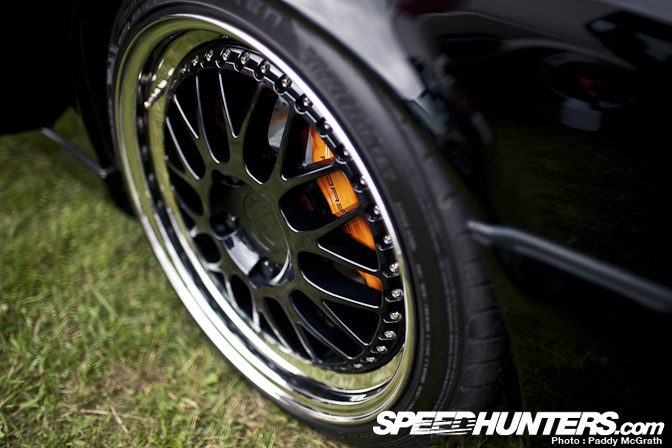 Orange Porsche brakes hide behind the 18″ wheels which are wrapped in Falken rubber.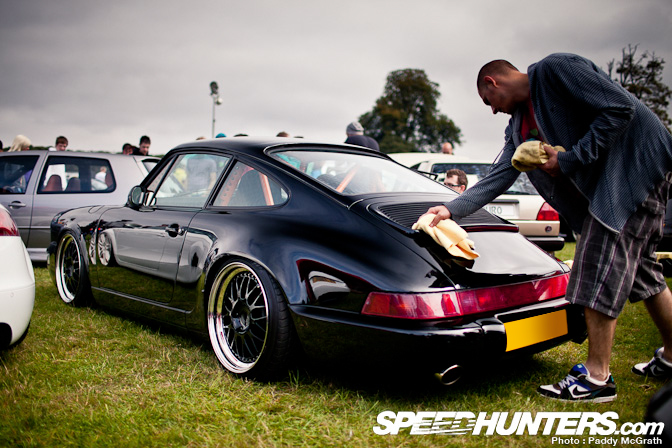 Further proof if you needed it, that you can have your cake and eat it too. This for me is absolute automotive bliss!
–
Paddy McGrath
Street Cars & Sleepers on Speedhunters