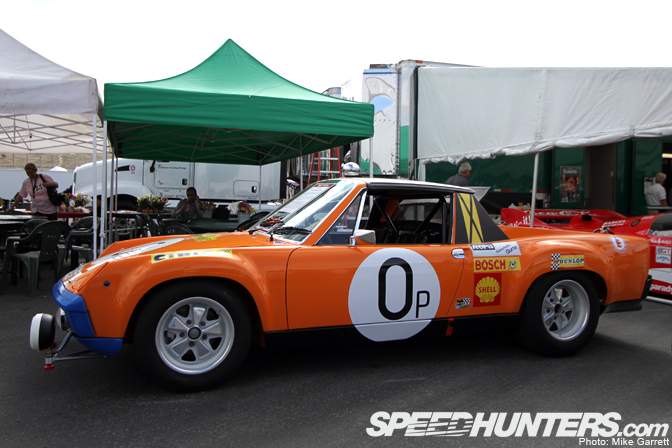 For my next Car Spotlight from the Rennsport Reunion I thought I'd share with you guys a rather strange Porsche 914 I found in the paddock.
At a quick glance this car doesn't look all to different from a normal 914-6.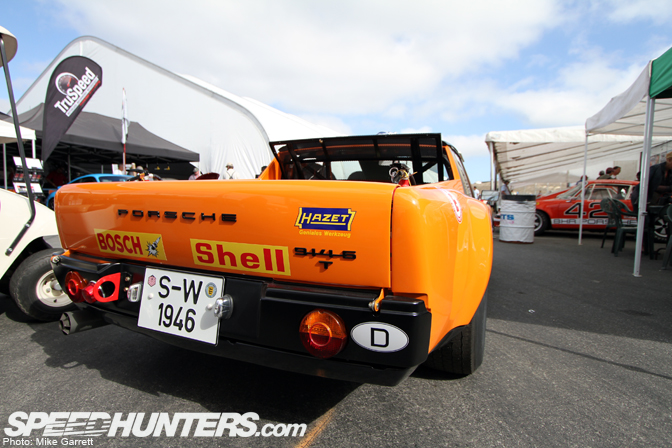 But, you see though, this one has been converted into a pickup truck. It started off as a rare 914-6 equipped with Porsche's Spormatic transmission, but after an accident in the early '70s it was bought by a body builder named Troutman, who converted the wrecked sports car into a pickup truck. It's since been bought by Kevin Jeanette who restored it to the state you see here.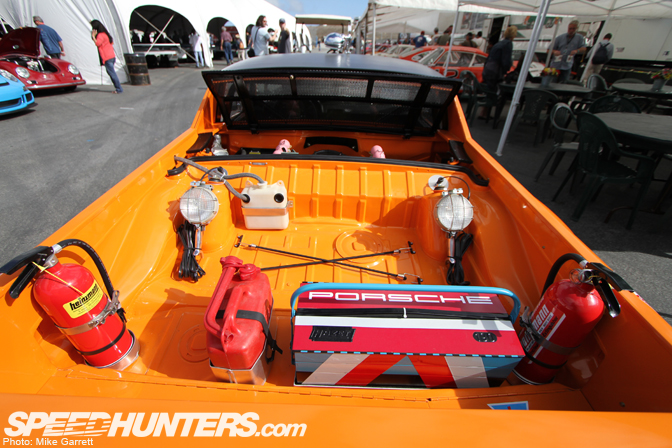 During the resto Jeanette decided to make the car look as if it were a 914-6 GT racing service truck from the early '70s. The bed is equipped with a tool box, spotlights, extra fuel, and fire extinguishers. All the stuff you might need during a long endurance race.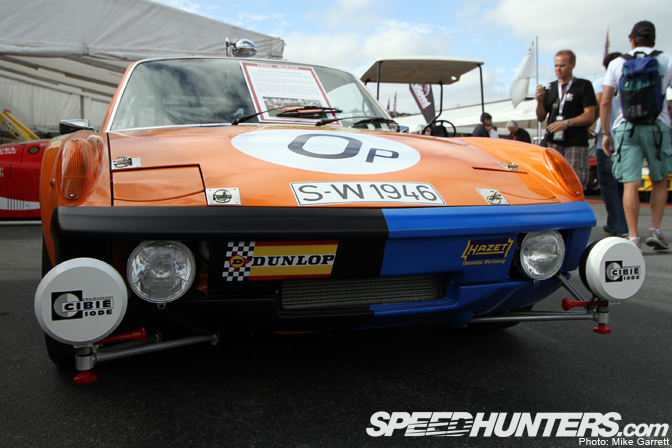 The extra foglights up front are also a cool touch.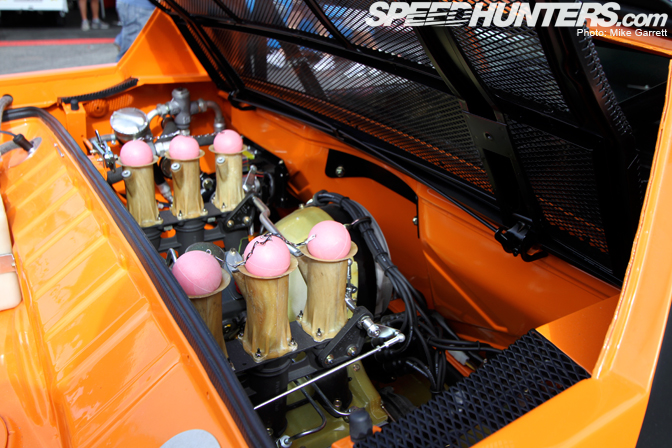 It's quite strange to see the 2.5 liter motor sandwiched between the bed and the "cab".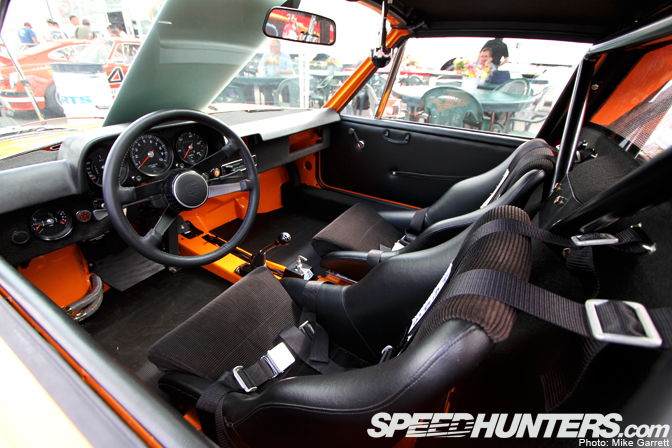 Cockpit view. Here you'll find all the essentials. A couple low back buckets, harnesses, and a roll bar.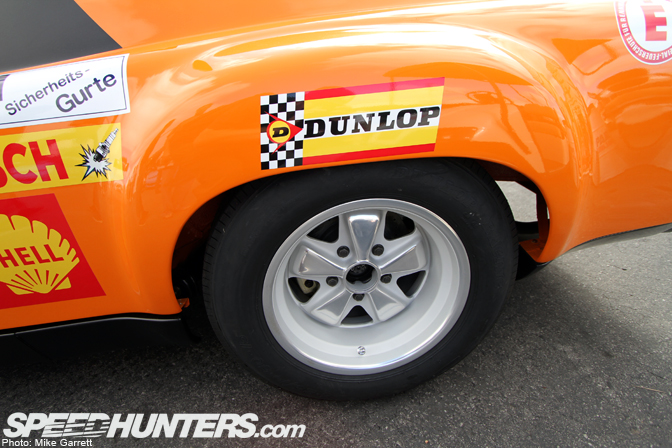 Wide Fuchs fill the flared fenders nicely, and the period stickers complete the look.
Why have a vintage race car and a pickup truck when you can have both in one?
Just another great find from the Rennsport Reunion.
-Mike Garrett
More Rennsport Reunion Coverage