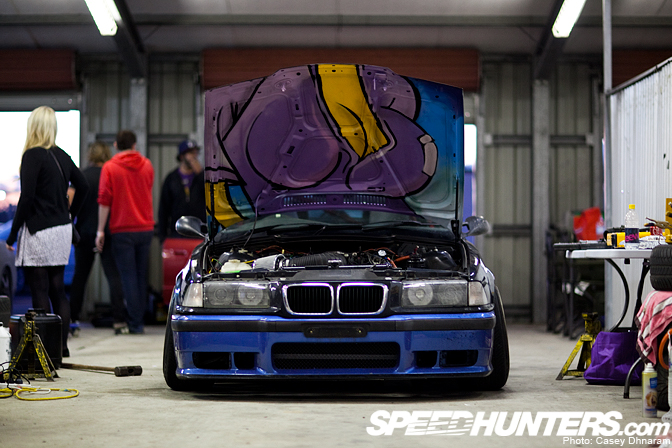 Compared to, say, the European drift scene, BMWs aren't a popular car to find sideways on Australian circuits and that's exactly why I chose to spotlight this particular car. This BMW 318 was built by Daniel Buchna as a thrasher for the Queensland Drift Matsuri.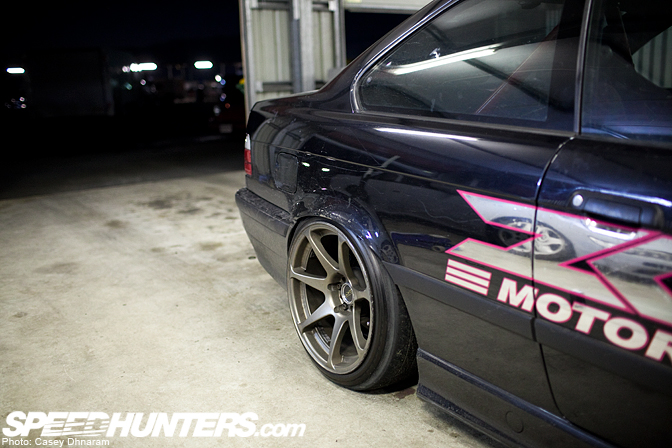 The rear end sports JZX90 coilovers. The hubs are now 5×114.3 pattern which allow Daniel a broad selection of wheels.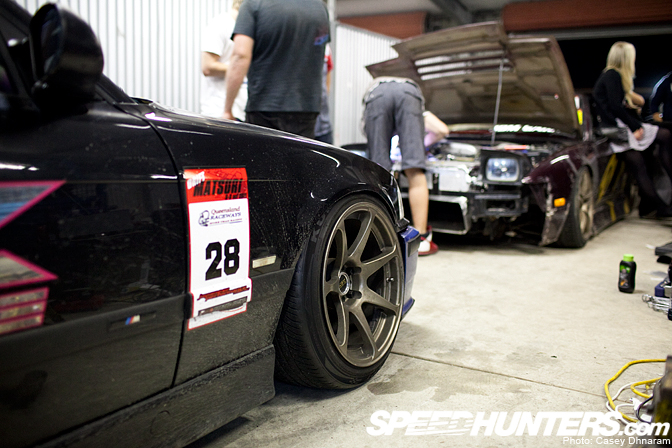 20mm slip-on spacers were used to widen the front track. The modified knuckles and brakes are from an S15 Silvia. Brakes from an R32 Skyline on are on the agenda.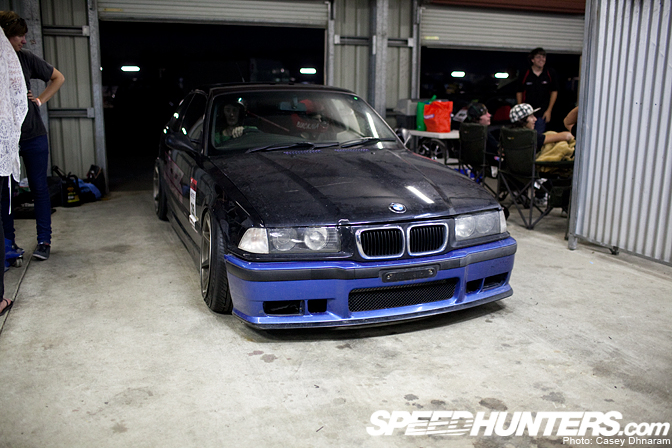 The 3 series has ditched the standard aero for the M3 kit and mirrors. Soon enough the car will be repainted all one colour.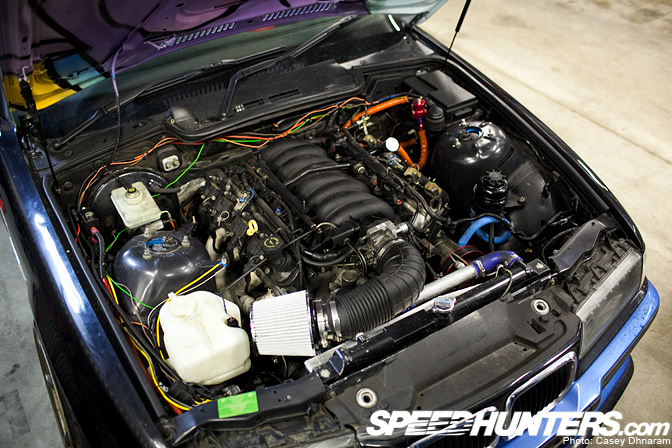 This is where things get a little more spicier. Under the hood you'll find an LS1 V8 with Pacemaker headers, a pod filter and KOYO radiater. The engine has yet to be fine tuned, but as is, it's producing 304hp.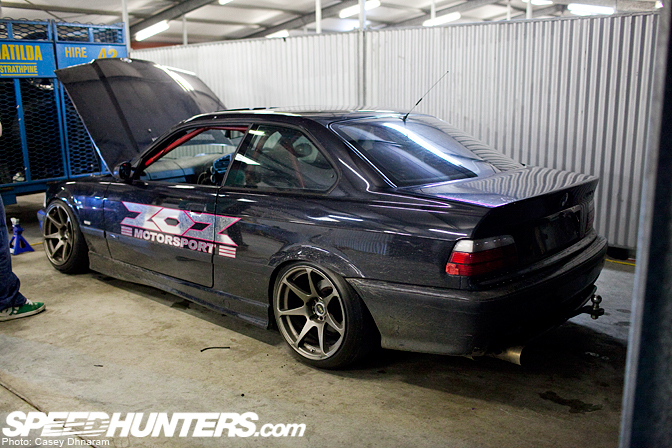 Transmission-wise the LS1 is linked to a Tremec T56 6-speed.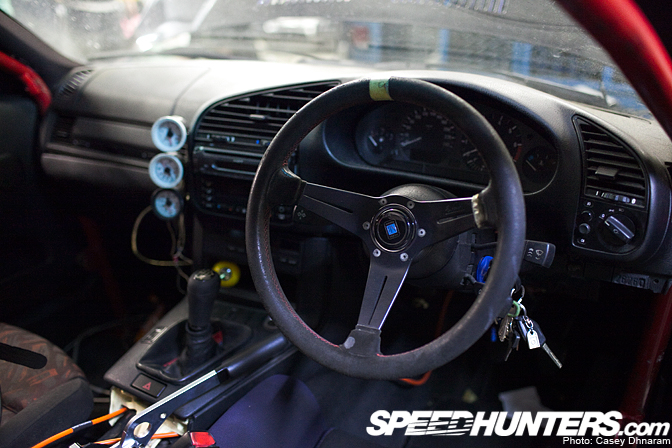 Inside you'll find a suede Nardi Deep Corn and three Omori gauges…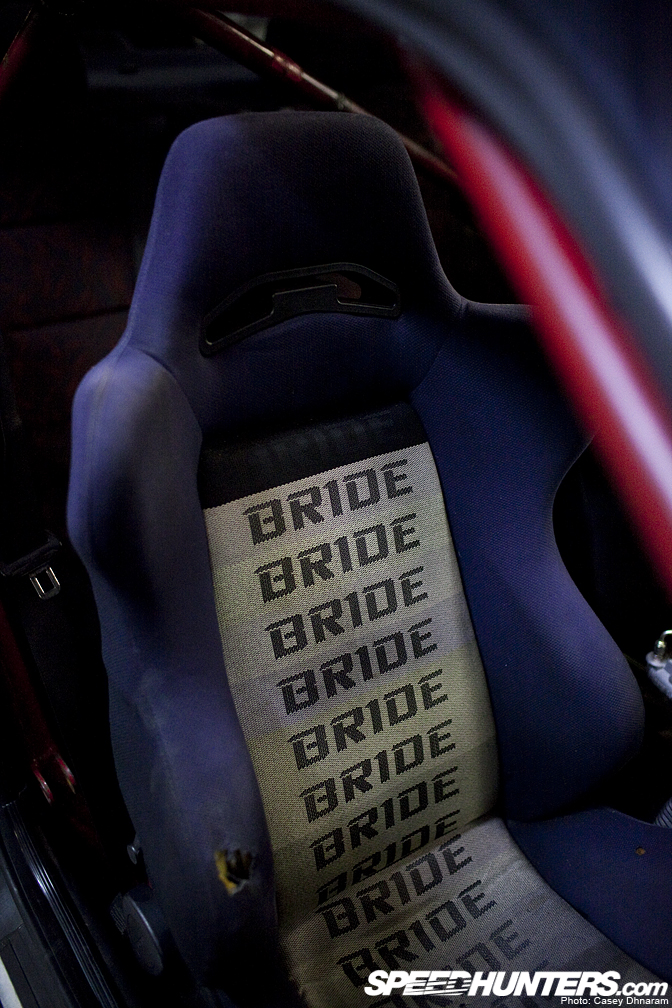 …A Bride driver's seat…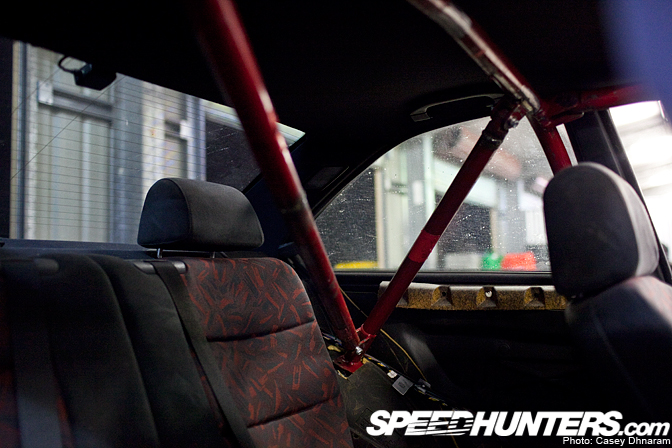 …and finally an FC RX-7 bolt-in roll cage.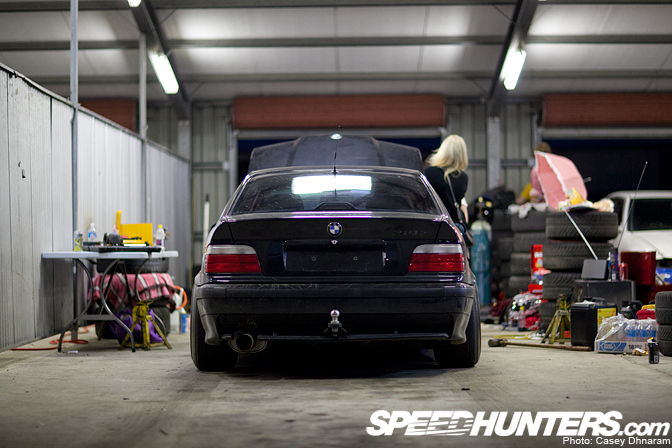 All in all the car was built as a thrasher for Matsuri and I think it has come together quite well. 
-Casey