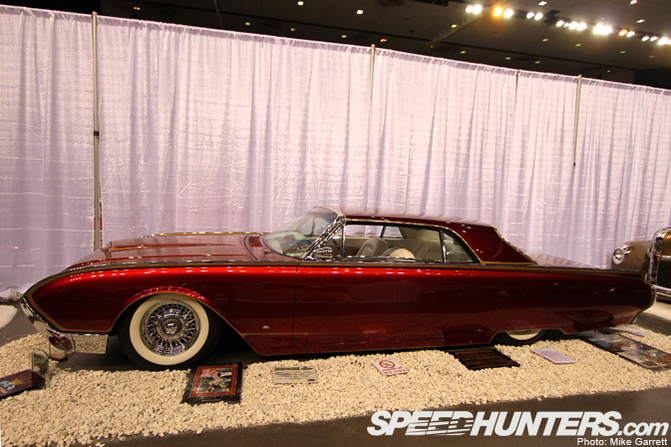 I'm not going to waste any time showcasing a couple of my favorites from the Long Beach Motorama. There were countless candidates to spotlight, but one of my choices was "Firestar", a 1961 Ford Thunderbird originally built by well known California customizer John D'Agostino.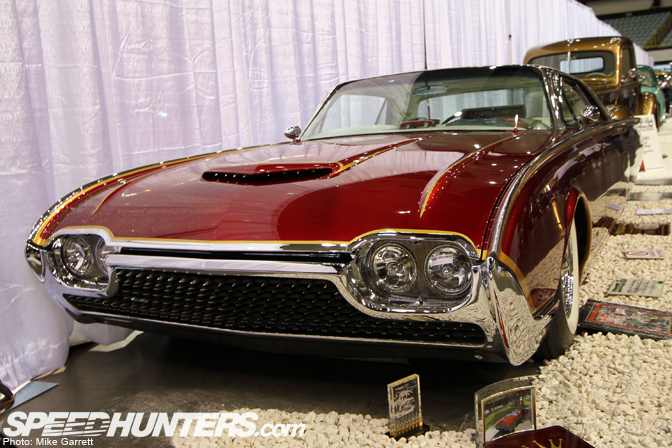 I've said before that the '61-'63 T-Birds are one of my favorite designs of the '60s, so I was naturally drawn to this car. This one happens to be a perfect example of a 1960s style custom.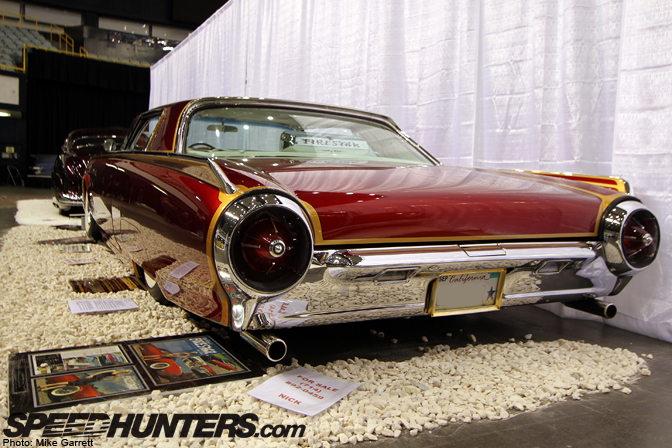 What I like is that most of the original Thunderbird styling elements are still there.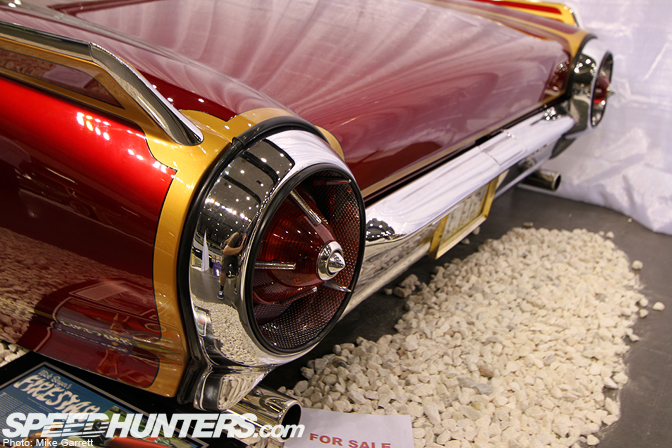 The afterburner taillights in particular get me every time.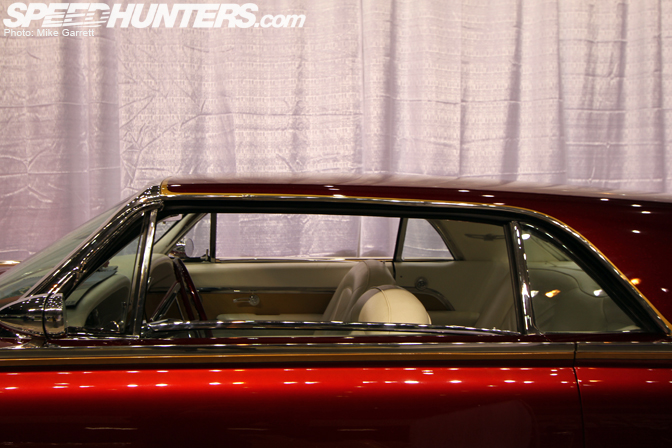 The chop is subtle, and almost looks like something that could have come from the factory.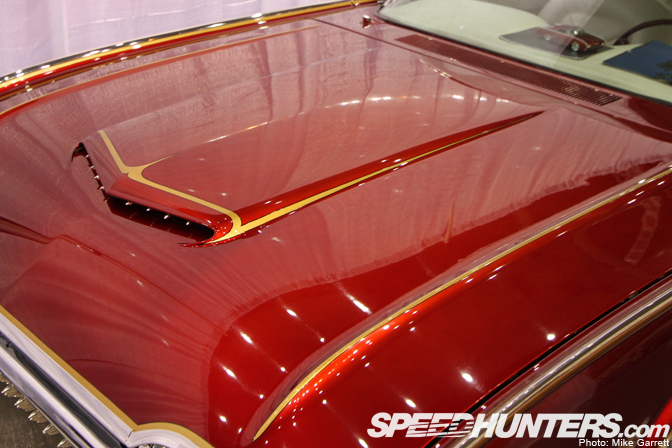 Mild scallops further enhance the lines. The dark red and gold paint combo is also choice.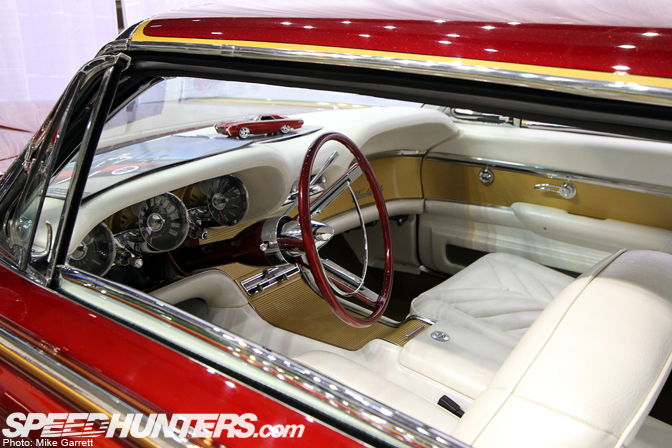 The swiveling steering column might also look like a custom thing, but all Thunderbirds from this era included this. Gotta love the early '60s.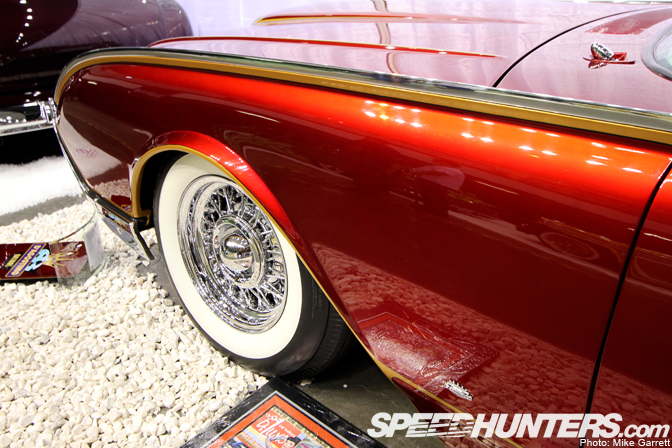 To be honest I'm usually not to big on wire wheels, but they just work on this car.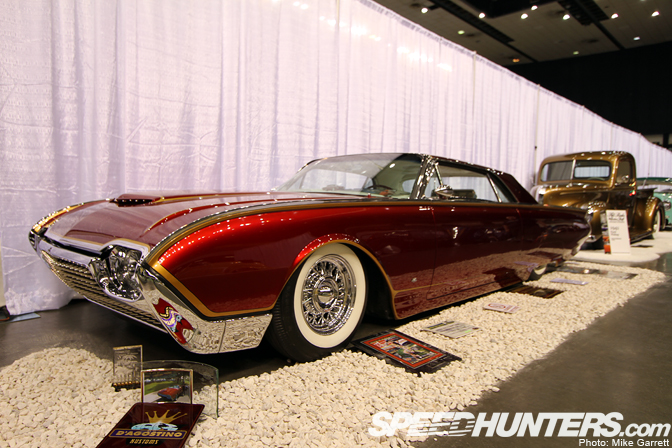 I WILL own an early 60s Thunderbird so day. If it could end up looking half as cool as this one I'd be quite satisfied.
-Mike Garrett