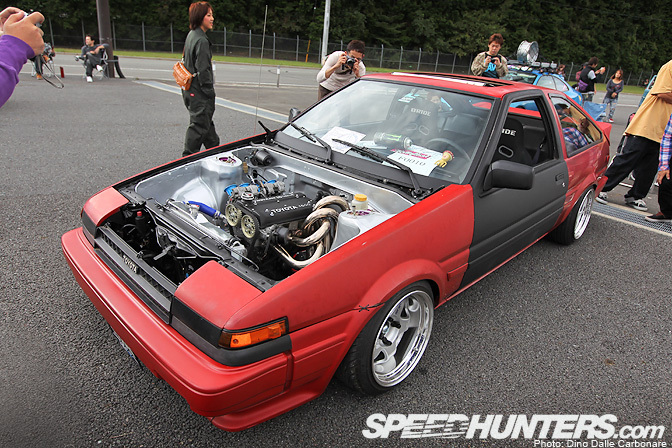 It was so hard to choose cars to spotlight at the Hellaflush Japan meeting in Fuji Speedway but this is one special AE86 I couldn't pass on. Covering events across Japan the little hachiroku is a car I see very often in a variety of flavors…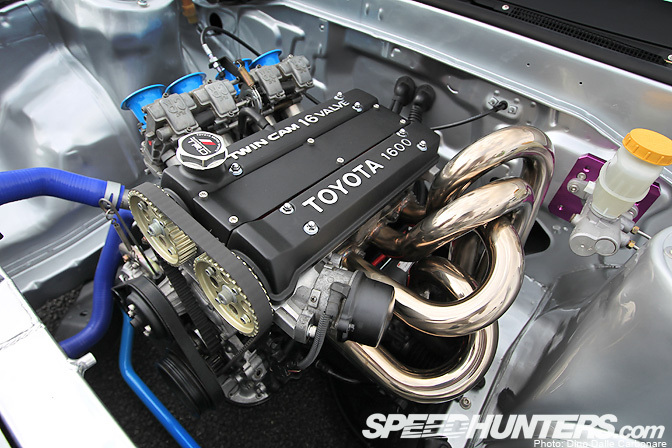 …but this once built by Car Peace was on another planet!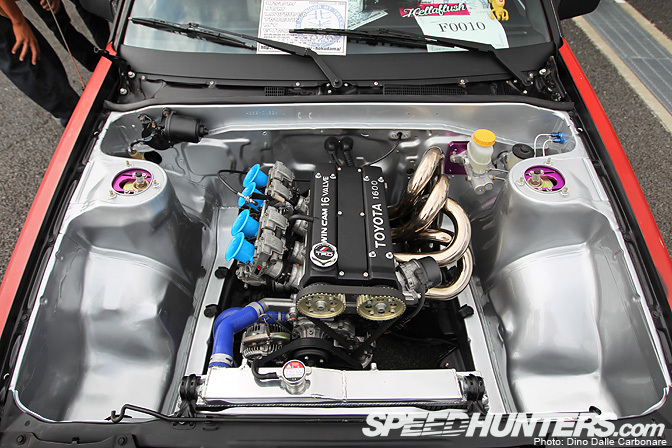 This takes the awards as the cleanest AE86 engine bay in existence, nasty clutter, cables, piping removed or hidden for the ultimate look.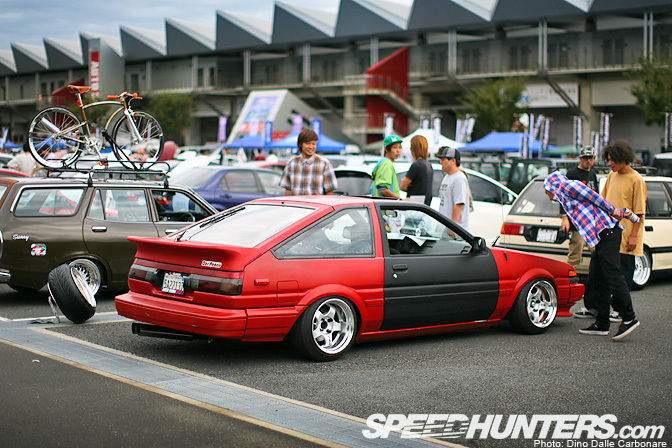 That engine bay attracted a constant stream of curious people.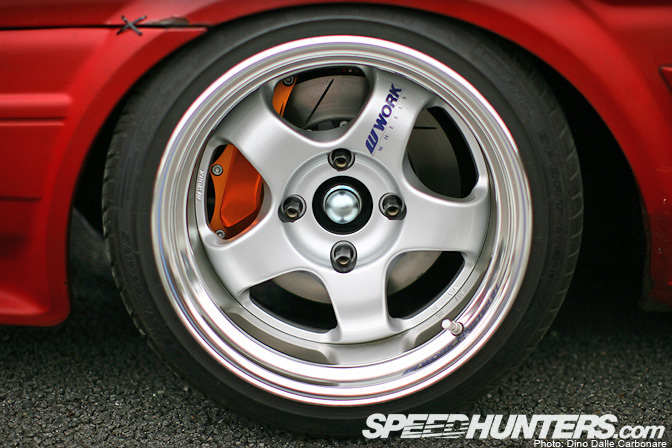 Work Meister S1Rs hide some pretty big front brake calipers.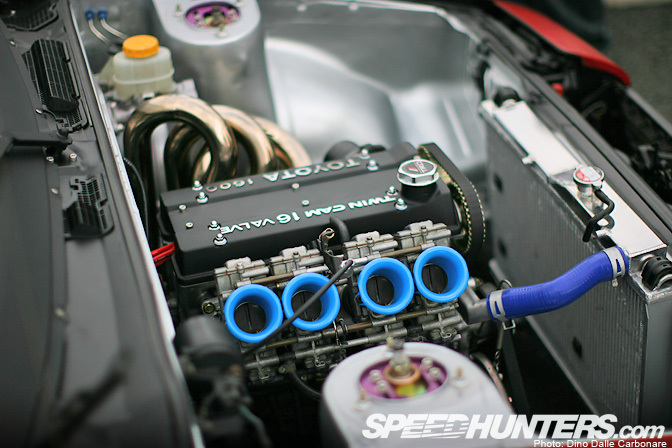 The owner mentioned that the engine is fitted with Toda pistons and conrods, has had extensive head work done and runs high-lift Toda cams.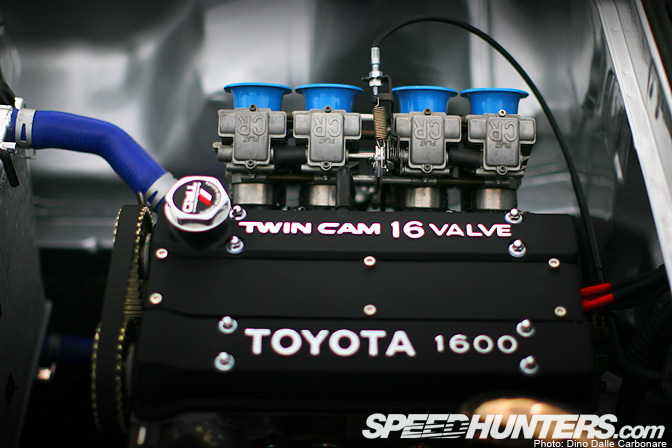 Fueling is taken care of Keihin FCR carburetors, no modern fuel injection and ECUs to be found here! The custom headers had to be bent in a way that they could clear…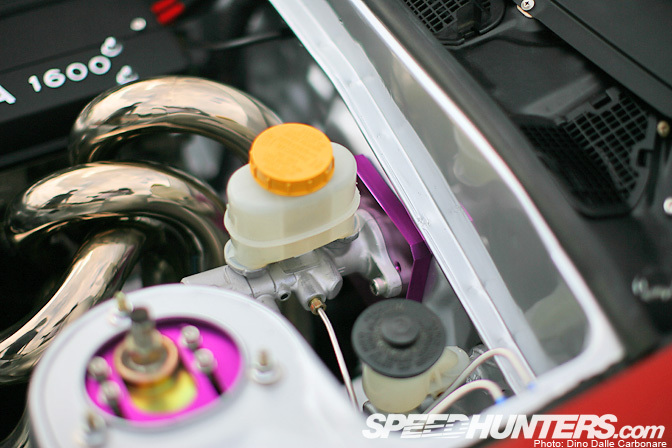 …the brake's master cylinder…on the left side of the car.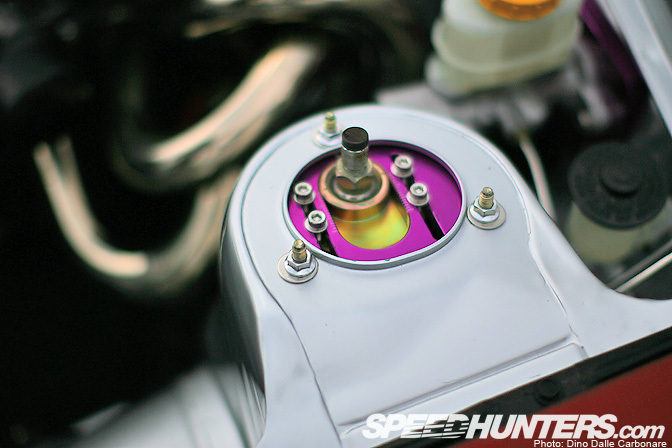 Plenty of negative camber dialed into the front.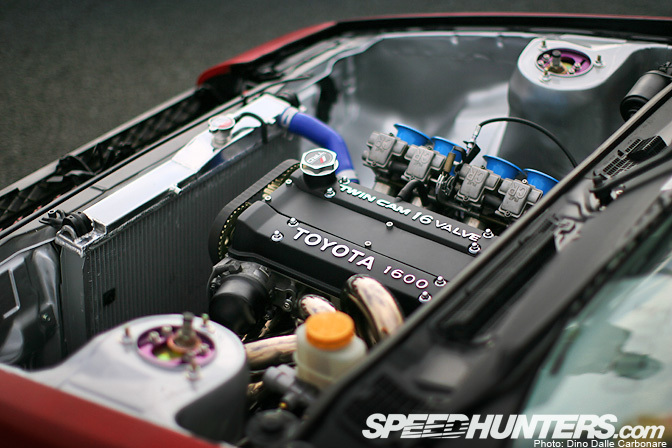 The simplicity of it all is what makes this car so special.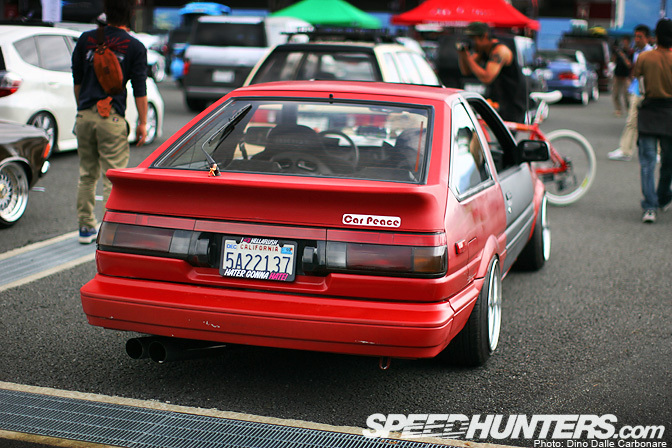 Yet another car running on California plates…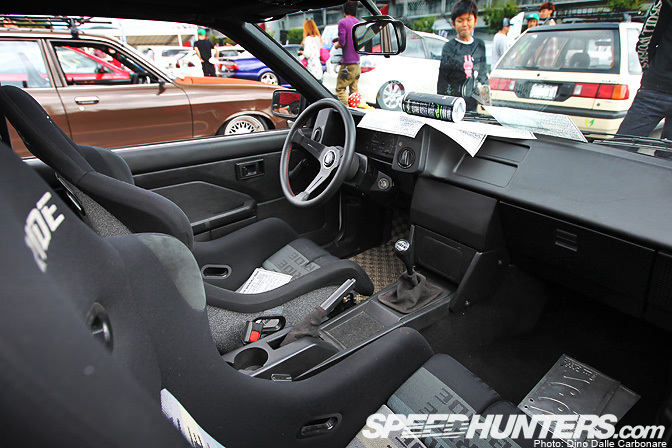 …except this Corolla is actually from the States, imported into Japan a few years back. This of course explains why that brake booster in the engine bay was on the left side.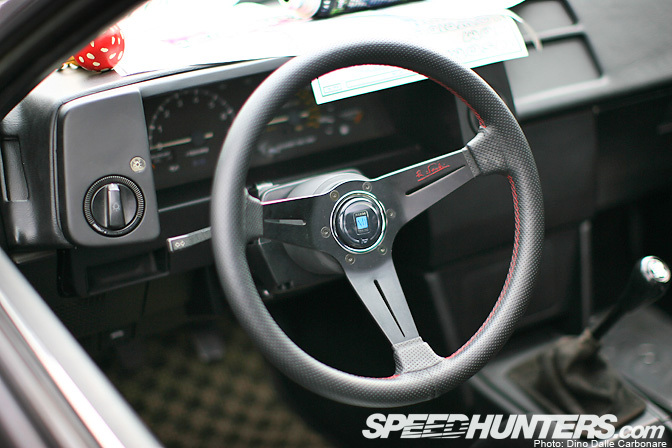 All interior trim remains and is dressed up with subtle details like the Nardi steering wheel…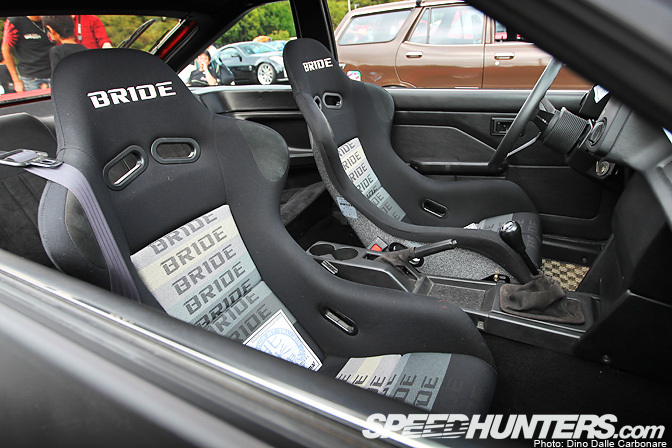 …and a pair of Bride fixed bucket seats.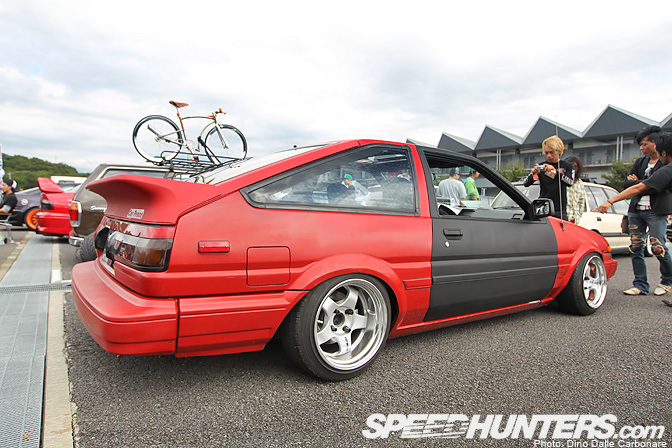 A top effort from the guys at Car Peace.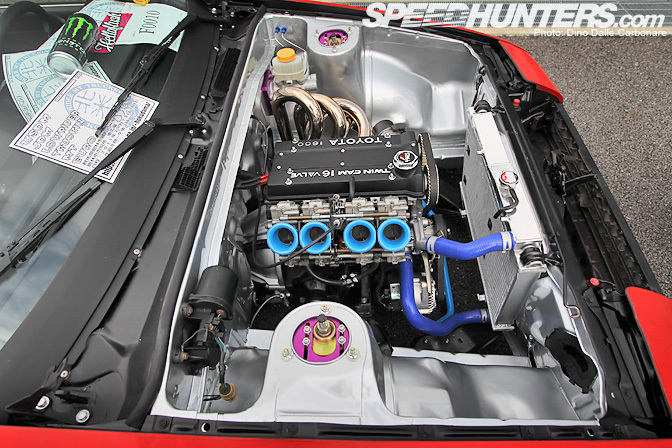 Here is a final look at that insane engine bay! 
Hellaflush Japan coverage on Speedhunters
-Dino Dalle Carbonare