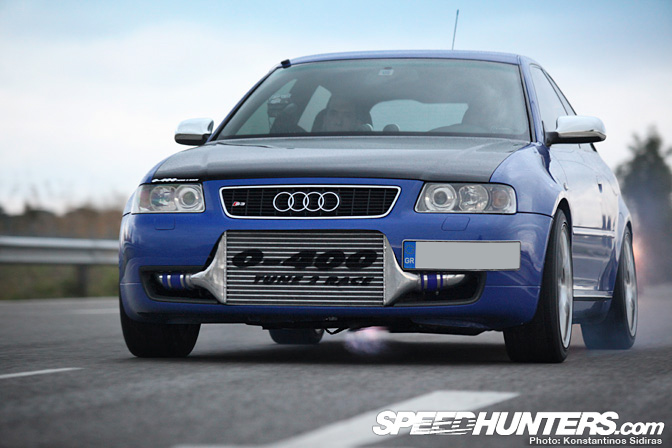 Rod has already alluded to how important you, our readers, are to us. This month has seen a huge response both in the comments section and the Speedhunters' inbox with suggestions and tips for some really cool street cars and sleepers. One past Speedhunter contributor from Greece, Kostas Sidiras, was in touch to share this, well, absolutely mental Audi S3.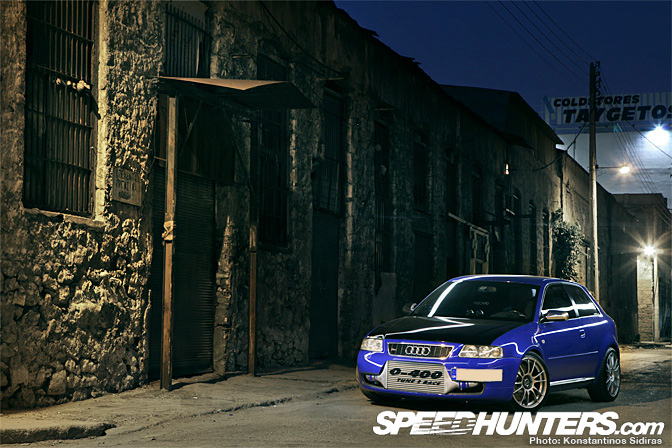 Although the large front mount intercooler is a bit of a giveaway, the figures still leave me smiling.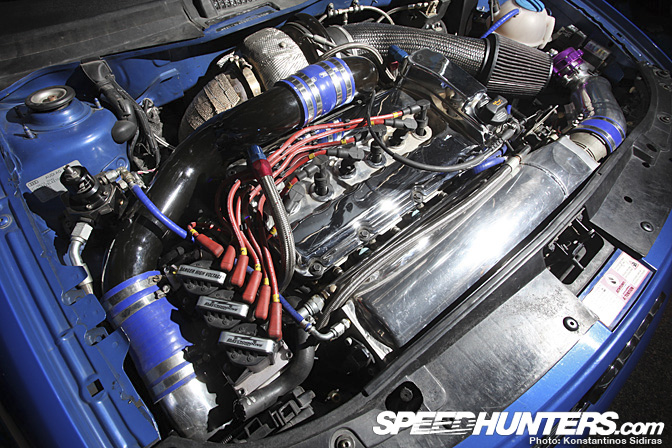 0-100KM/H (62MPH) in 2.8 seconds and the 1/4 mile is despatched in 9.7 seconds. This numbers are all performed regularly on street tyres which is a pretty impressive feat.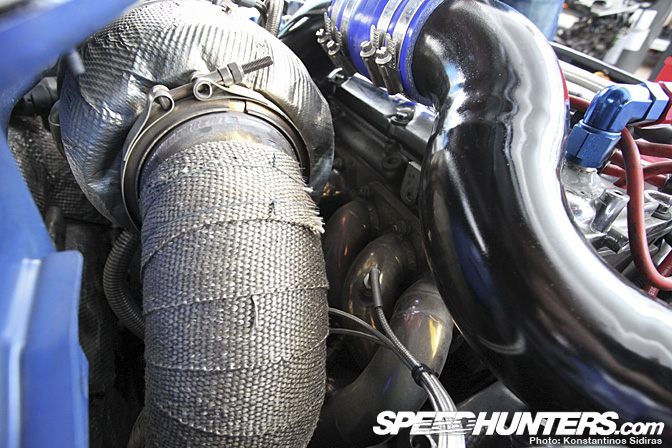 To make the power figure of 800 horsepower at the wheels, the car uses the 3.2 litre engine from an Audi TT (which is naturally aspirated from factory) which bolts into this first generation S3 chassis.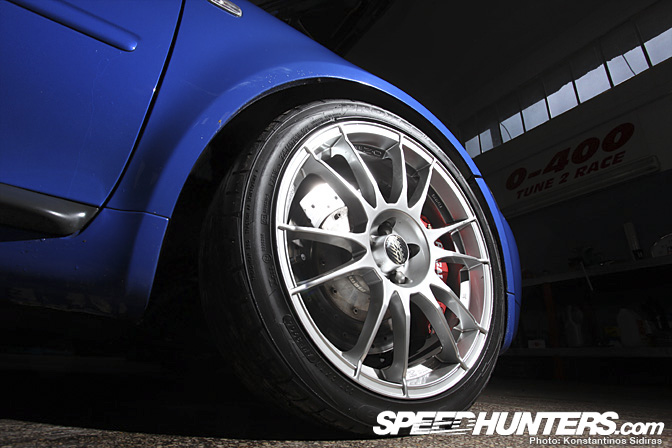 The engine was then completely overhauled with forged internals and has been fitted with a Turbonetics GT-K1000 turbocharger. AP Racing provide the stopping power.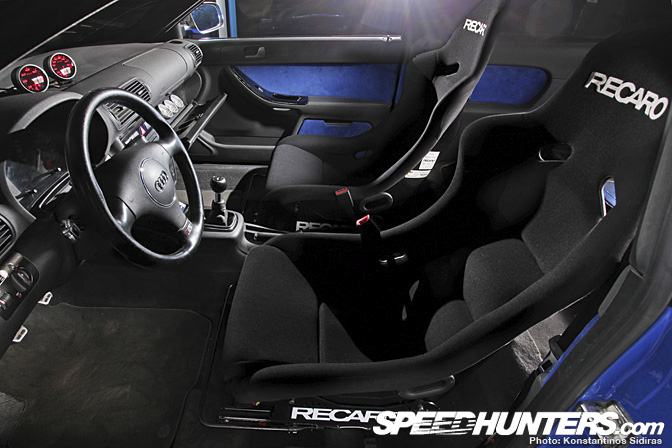 The best part about this is that this isn't a sort of once-in-a-while kind of car, it's used regularly by its owner. I think this is what appeals to me most, that you can just get in and drive and know everything will work just as it should. The interior has even retained all the expected creature comforts – aside from a glovebox full of gauges that is.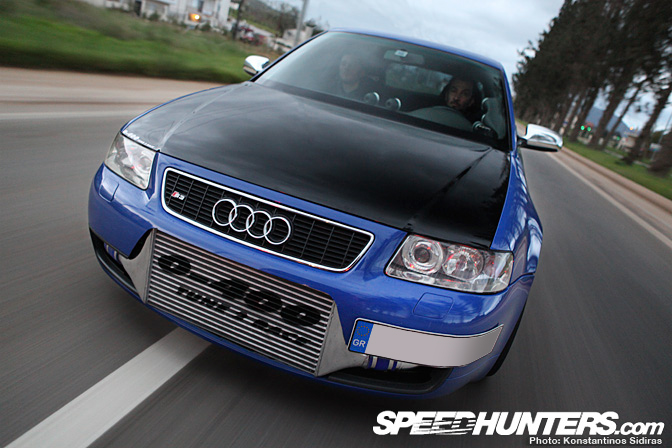 So, the next time you're in Greece and a blue Audi S3 pulls up behind you, it might be best to just let him on his way …
–
Words by Paddy McGrath
Photos by Kostas Sidiras