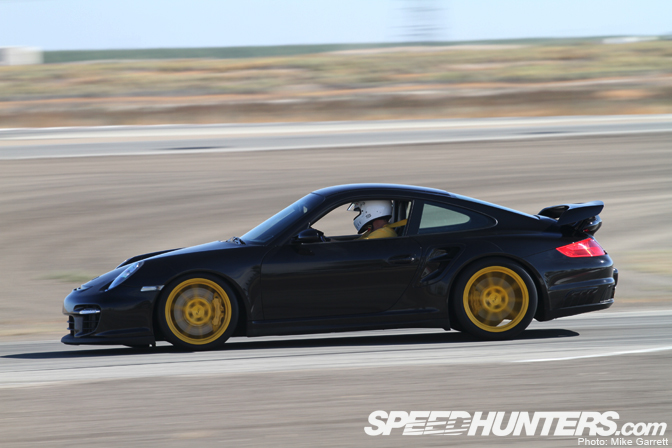 This past Monday I was sitting at my desk going through some photos from the Eagle Field Drags when my phone rang.
"Hey would you like to come out to Buttonwillow for a private track day with John Hotchkis and some of his friends tomorrow?", the voice at the other end said.
"Sure."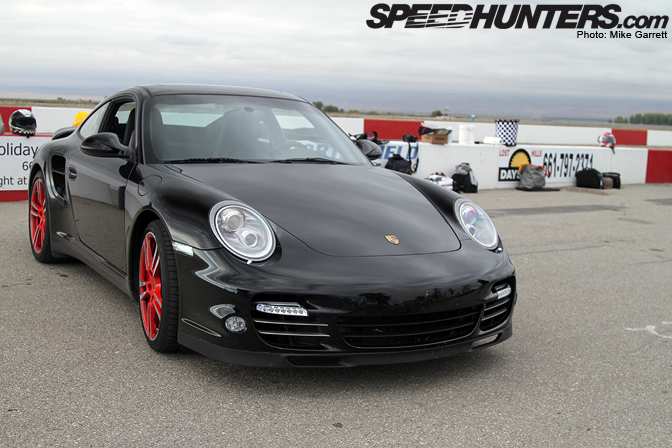 So Tuesday morning I fueled up the car and made the 1.5 hour drive down to Buttonwillow Raceway. A small group of car enthusiasts had rented out the track for a full day of hot lapping and driver training, with Mr. Hotchkis on hand to give tips.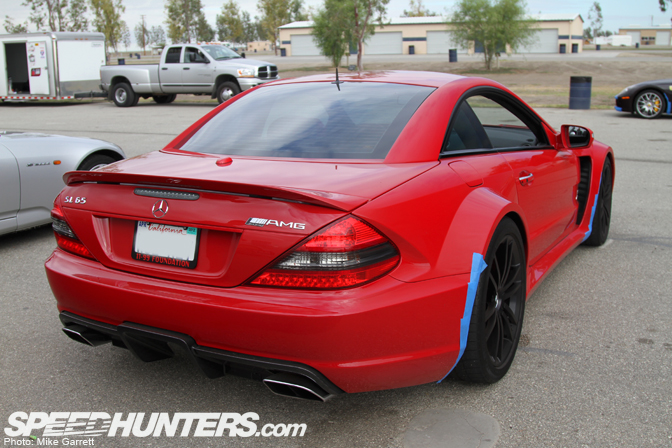 The group of cars was small, but there were some potent machines in the bunch. This SL65 AMG for example.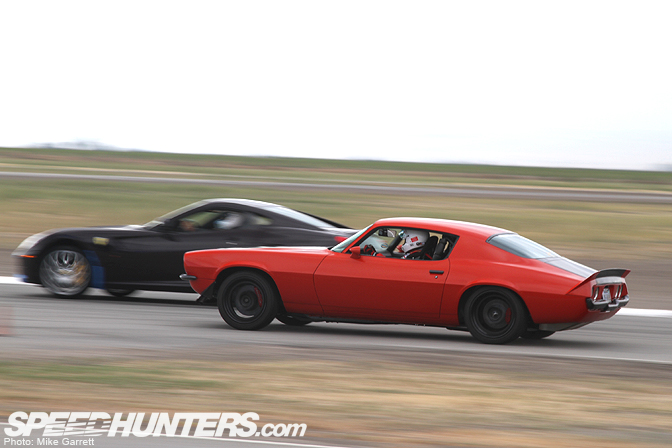 The primary reason for my visit was to get a look at Mary Pozzi's Camaro project. The car was undergoing some final track testing before heading out to the SEMA show in a few weeks.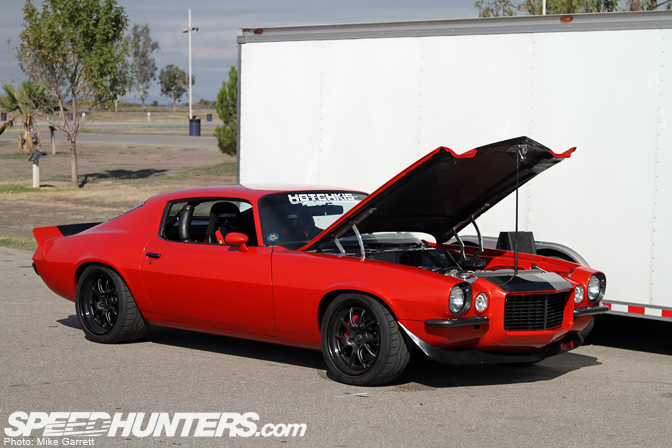 I shot a full feature on the Camaro, which you can expect to see here soon.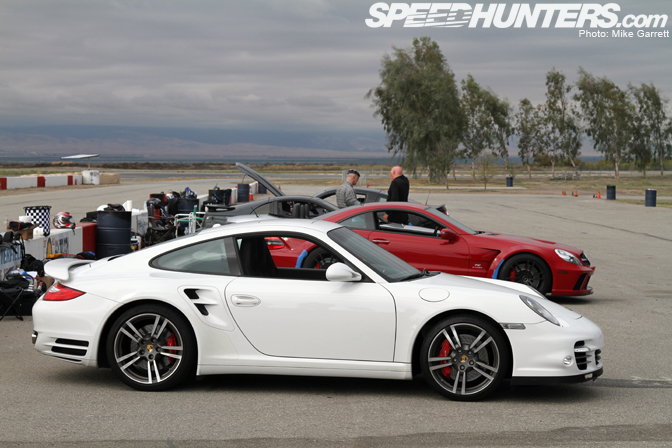 If you roll around SoCal for a while, you'll see cars like this 911 Turbo sitting in traffic on the 405 or parked in front of a cafe somewhere. It's always refreshing to see their owners taking them to the track and getting their money's worth.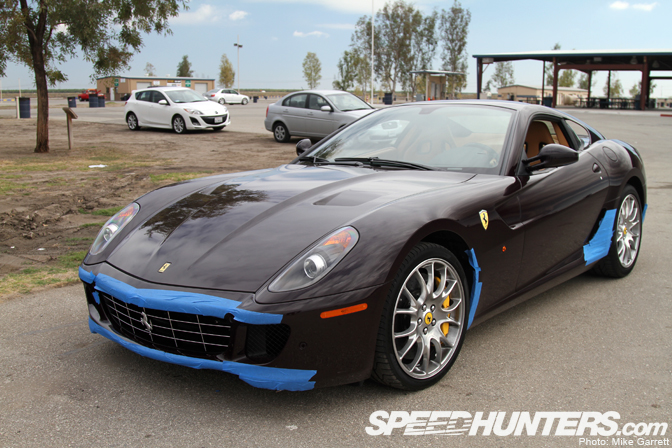 This Ferrari 599 sounded absolutley wicked down the front straight.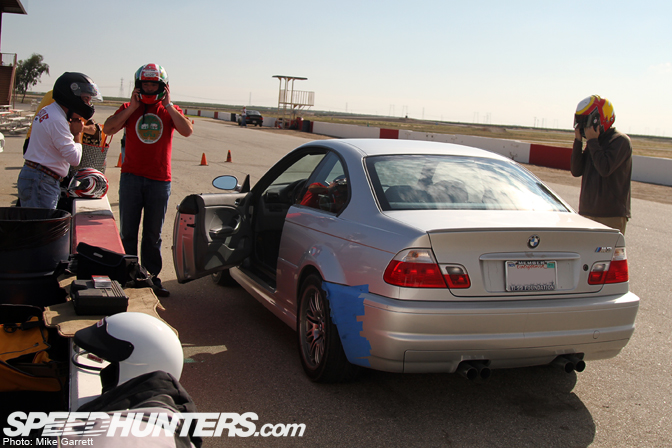 With so few cars, drivers were guaranteed a heap of seat time. John Hotchkis and Mary Pozzi spent the day giving people rides, showing them the racing line and handing out pointers for faster laps.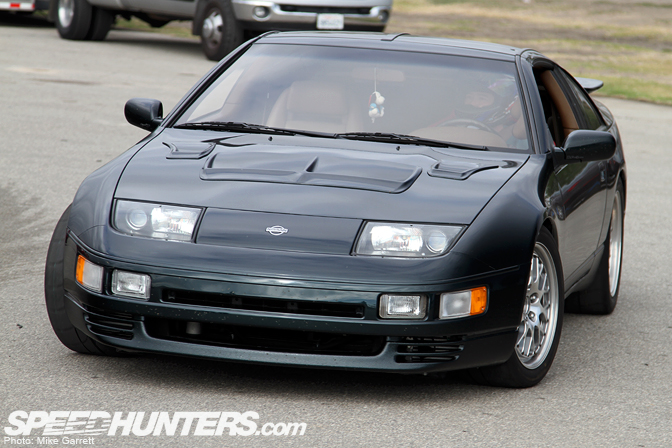 Not all of the cars were high end exotics though. I was digging this Z32 built for function.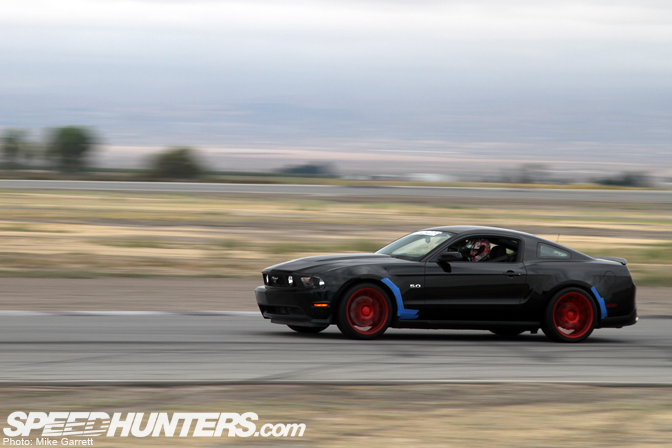 This lightly modified 5.0 Mustang was driven by a fellow named Adam.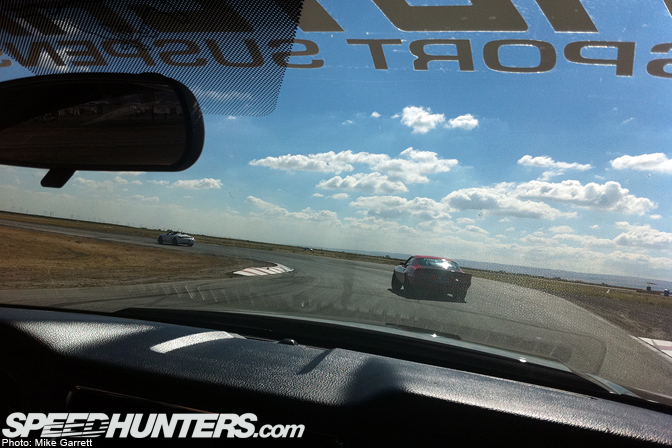 I rode shotgun with him for one of the sessions, and boy does that Mustang rip.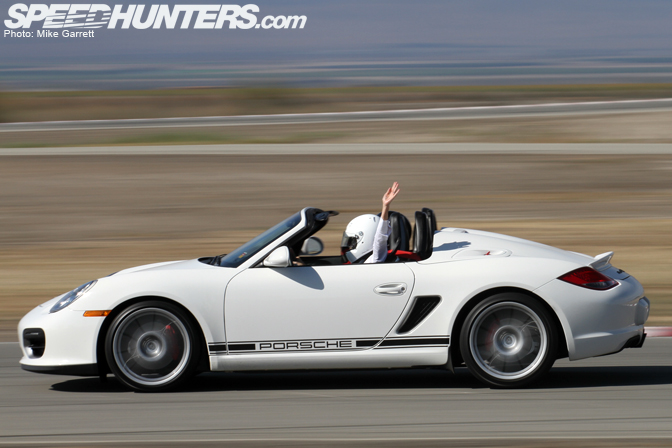 Porsche was definiltey the marque of the day, whether it was the Boxster Spyder…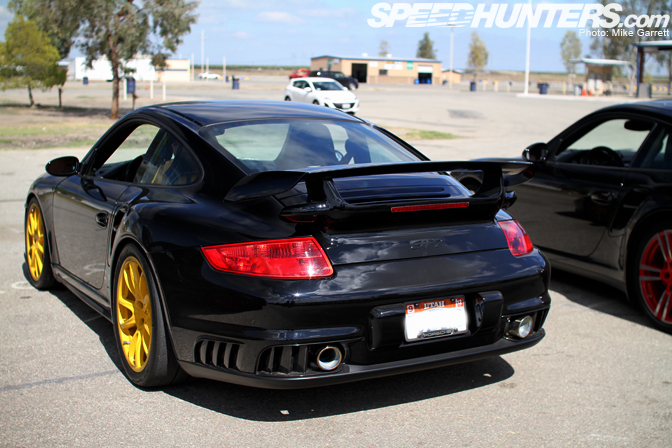 …or the wickedly quick 911 GT2. Not only was it fast, but it stood up to lap after lap of abuse without even breaking a sweat.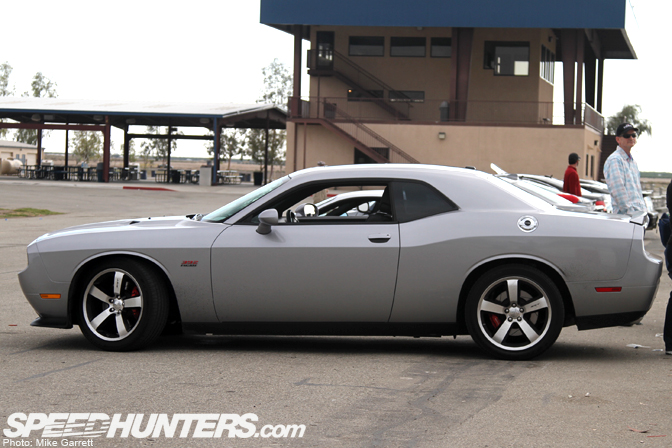 Another participant was driving this Challenger SRT8 with the new 392 Hemi motor.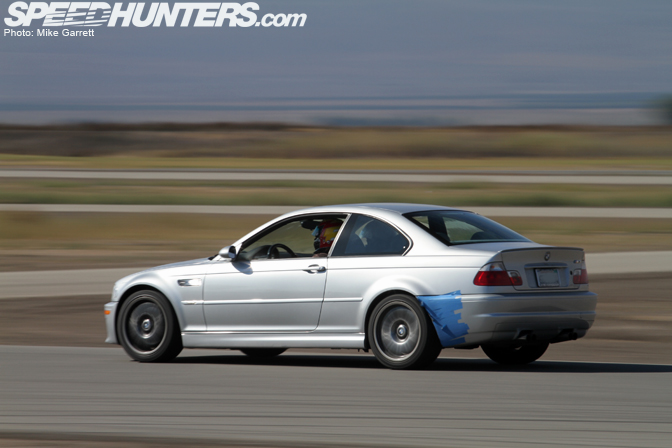 Even stock, the E46 M3 makes a fine track day weapon.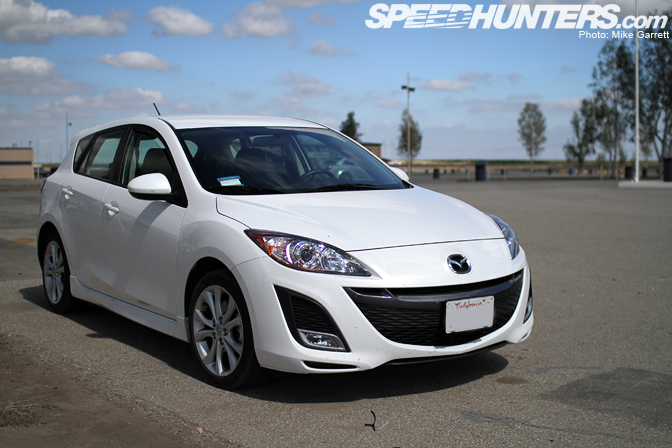 After a while I decided I wanted to get in on the fun myself and took my wife's bone stock Mazda3 out for some hot laps.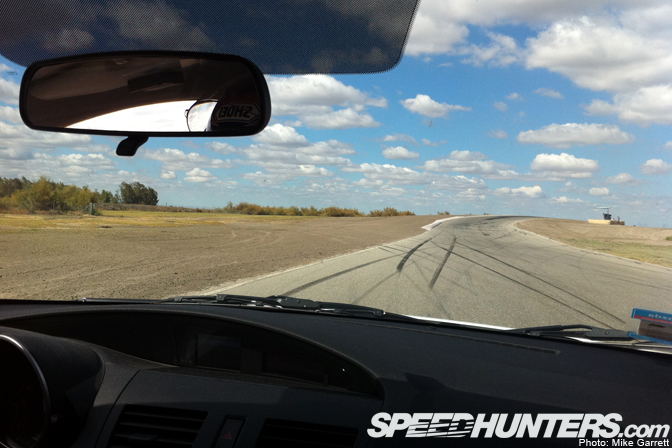 I would have preferred to be behind the wheel of my AE86 of course, but I still had a blast throwing the little Mazda around the track. Now I'm just hoping my wife won't notice the extra wear on the tires…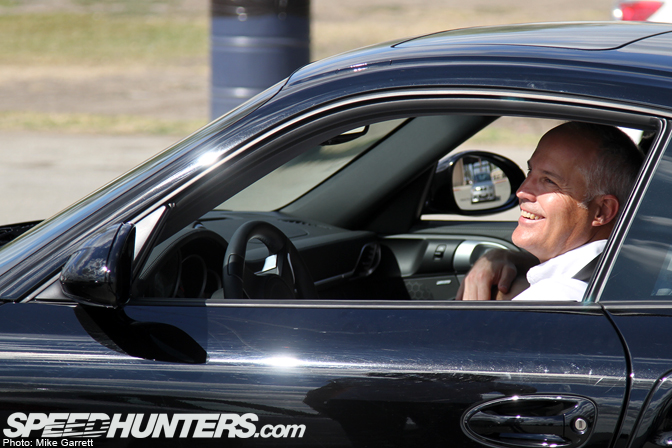 Finally, at the end of the day I was able to ride shotgun as John Hotchkis hammered a 911 Turbo around the course.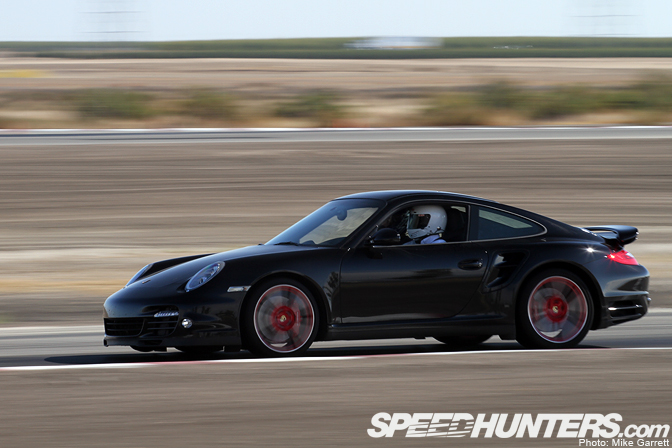 The man can flat out drive. Combine that talent with the capability of the 911 Turbo and you have a formula for thrills.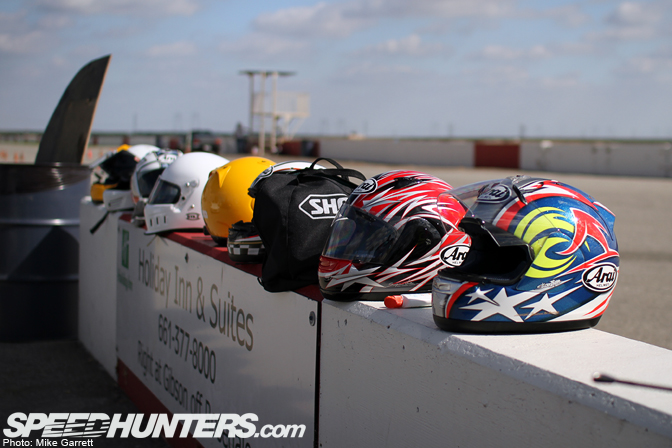 So that's how a typical Tuesday turned to in a brilliant day at the track with some fast cars and some friendly folks.
Big thanks go to John Hotchkis and the event organizers for having me out there.
-Mike Garrett