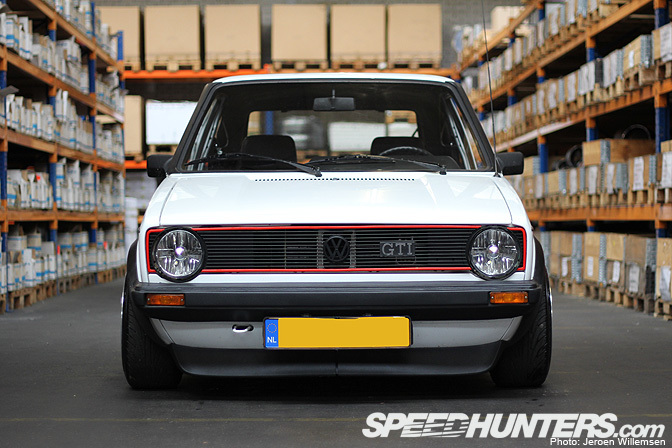 I recently asked some of my friends what they thought was the most iconic car in history, and perhaps unsurprisingly, many of them answered with the Volkswagen Golf MKI GTI. Maybe I asked the wrong people, because all of them are VW minded and drive similar cars like this one! But the Golf MKI GTI is certainly an iconic car in its own right. This car was one of the first hot hatches and is continuing to gain popularity as a project car. However, despite its large production numbers, finding an unmolested example is no easy feat. 
That didn't stop the owner of this car, Tim Verbeek, from searching tirelessly for a GTI he could work his magic on. He wanted a car that was as close to stock as possible which he would then restore with all original parts and moldings.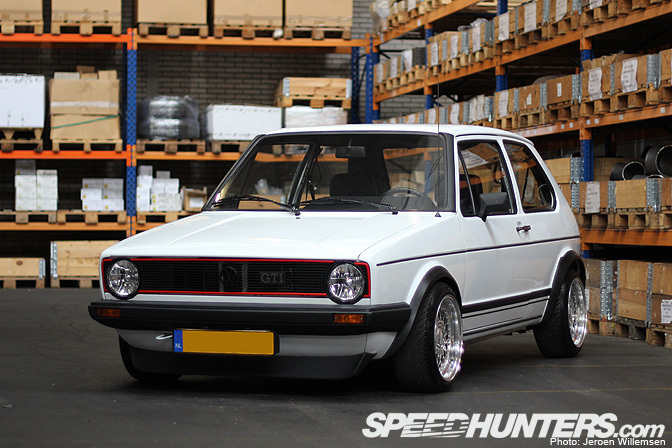 Tim did add some parts that weren't original just to spice things up a little. Like the xenon bulbs inside the headlights.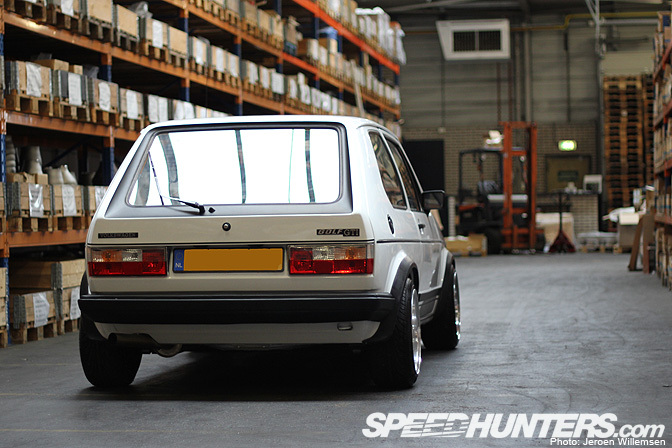 These taillights are also aftermarket items -just to give the rear a more modern touch.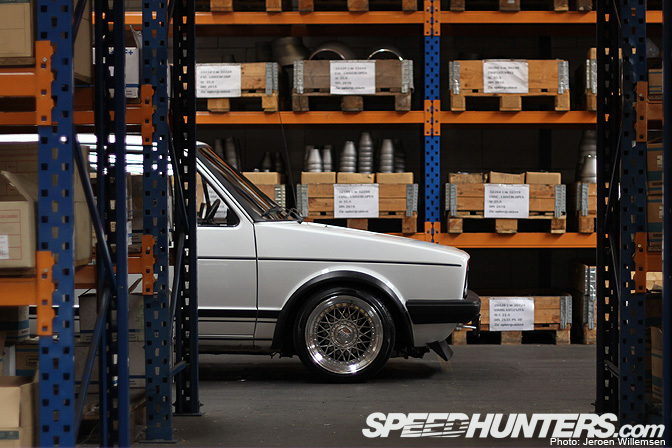 The car has been lowered using FK coilovers. It isn't set up to be ultra-slammed because the village Tim lives in has a lot of speed bumps.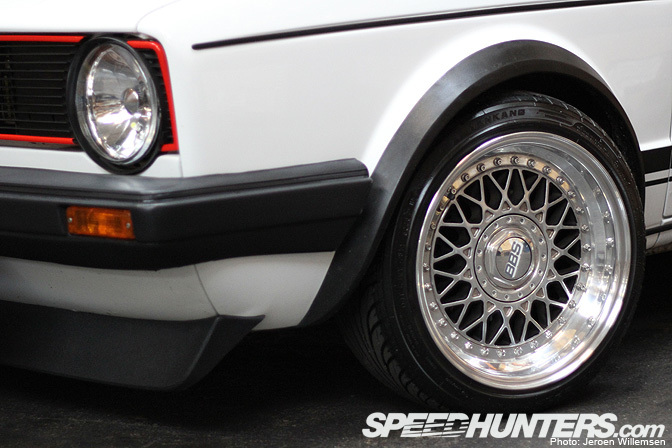 What would a Golf GTI be without a nice set of BBS rims? It is almost mandatory, so Tim did the right thing and ordered a set of BBS RM in 15×8-inch.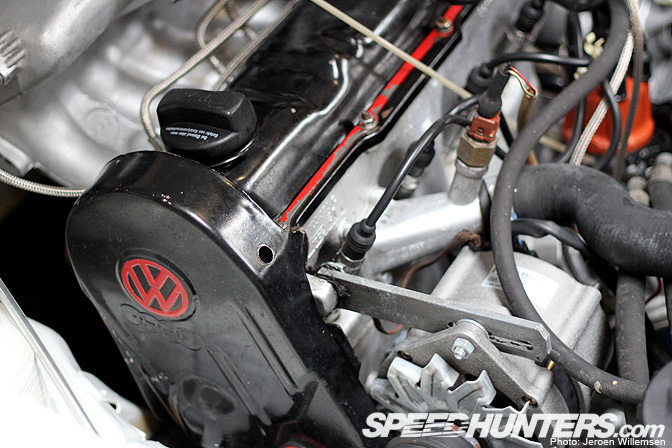 Power comes from the original 1.6 liter 8V. It generates a very nice burble through a stainless steel exhaust.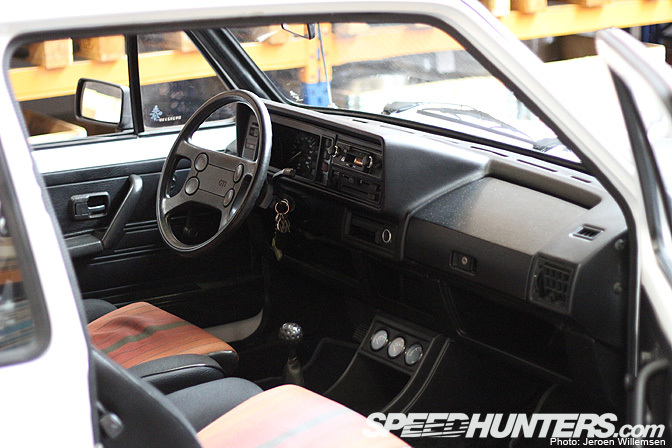 The interior is completely stock except for the VDO gauges on the middle console. 
Here's a detail that is sometimes overlooked. A brand new modern radio would look totally out of place. so it was cool to see this old one – which still functions – left in its place.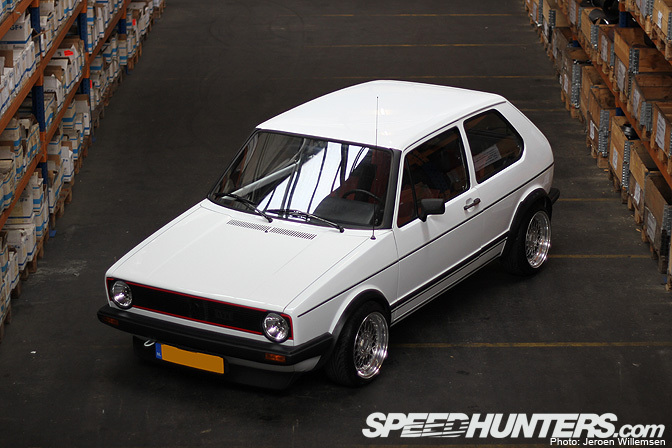 I got the chance to drive this car back to Tim's garage and I must say, it really brought a smile to my face. I just love these older generation cars as they have so much more character that newer cars seem to lack.
Now that I've shown you Tim's street car, we'll shortly reveal another of his cars that fits our Sleepers theme.
-Jeroen Willemsen