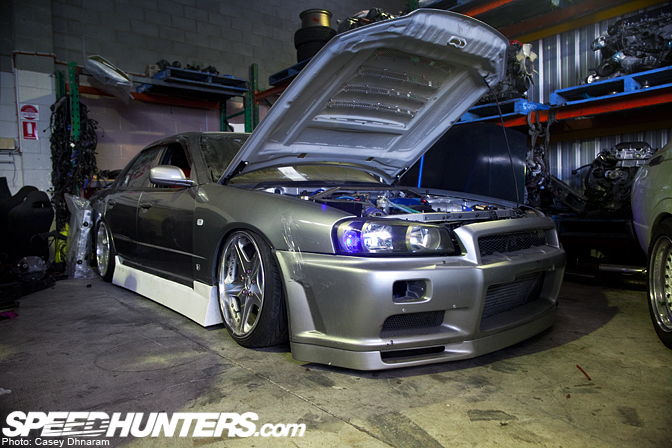 A couple of weeks ago I dropped into JDM Garage on the south side of Brisbane to catch up with owner, Erin Sykes. This shop turns over many cars for customers each year, but rarely does Erin have the time to work on a car for himself. Recently however he's started a new ER34 Skyline project.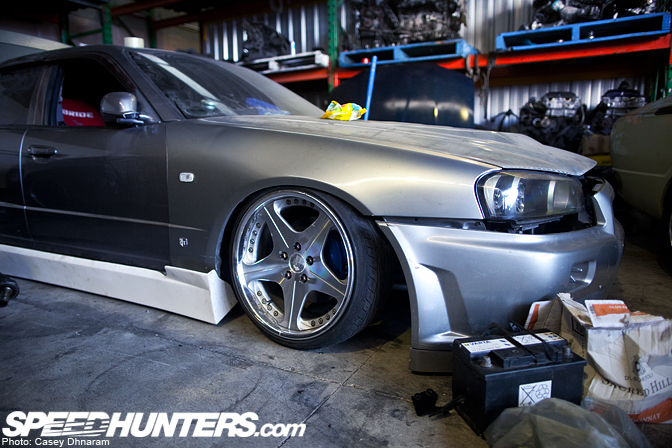 The four-door R34 will be used for drifting. The wheels Erin has chosen for the car are Leon Hardiritt Ordens. Made by Super Star, these wheels are usually seen on VIP cars, but I think they work very well on the Skyline.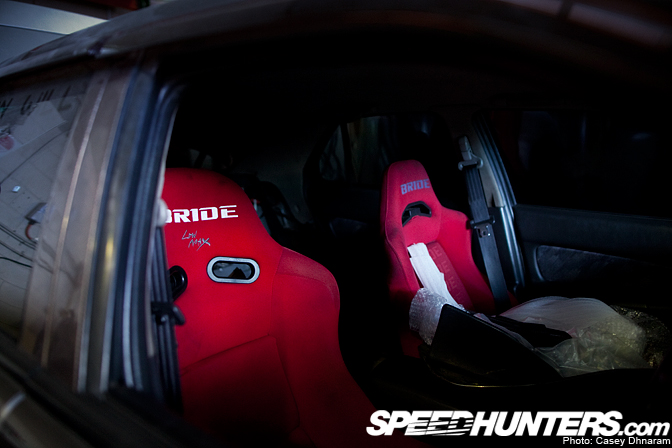 Inside there will be two Bride racing seats.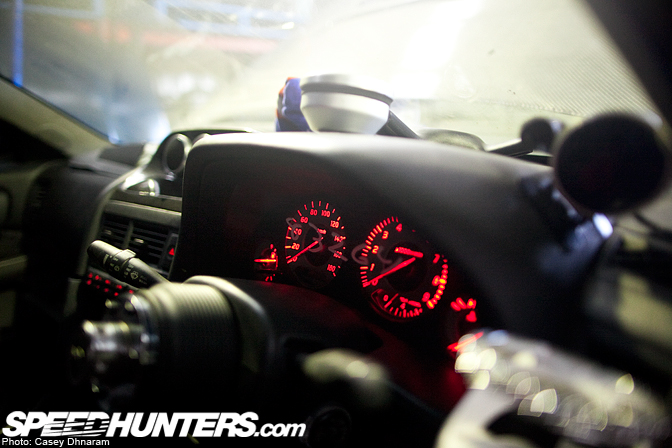 The standard cluster has been modified with new LEDs behind the dials. A few gauges have also been added.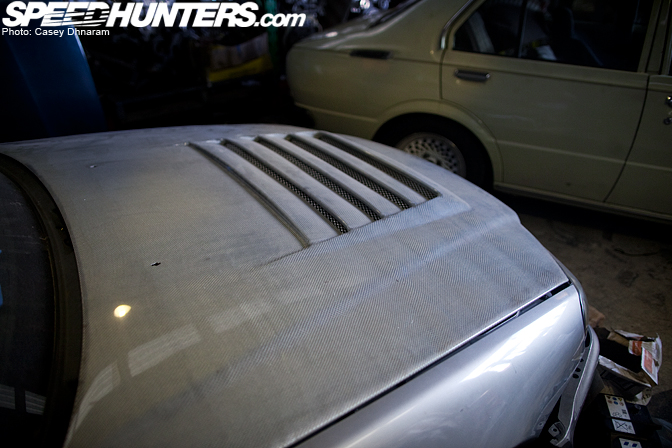 Erin has tried a couple of different hoods before finally settling on this silver carbon one.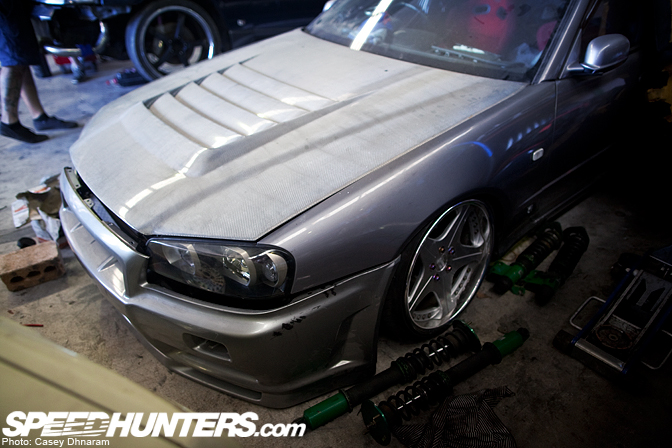 The A'PEXi N1 coilovers have also been installed. When combined with the GT-R front lip the Skyline is incredibly close to the ground.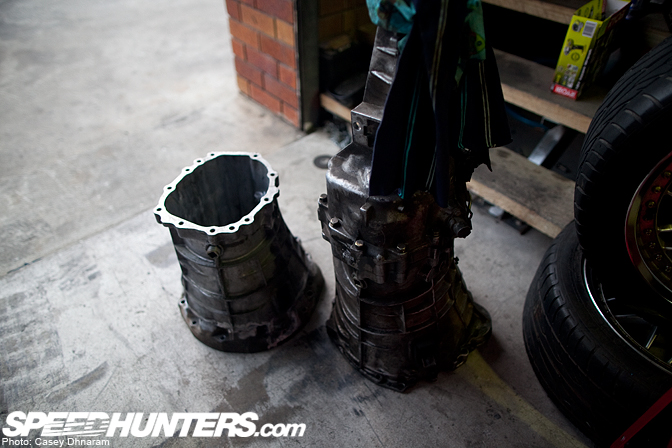 After a few minor changes, this RB25DET gearbox will find itself under the chassis.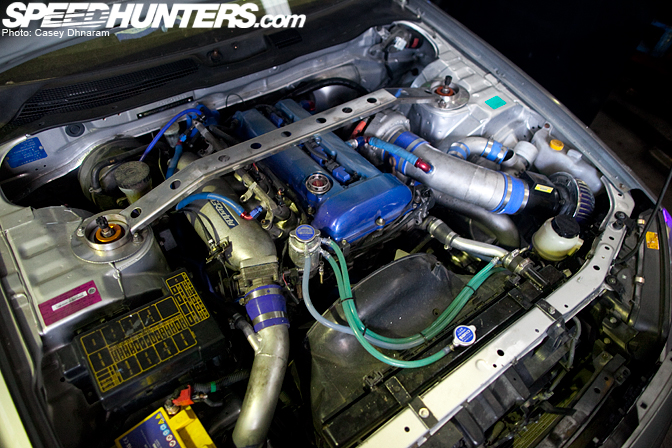 Beneath the hood you'll find this S15-spec SR20DET. The motor was assembled by Car Produce in Osaka, and features oversized pistons, an HKS headgasket, HKS 264 degree 12mm lift camshafts and GT2835R turbo. An A'PEXi Power FC will manage the 4 cylinder.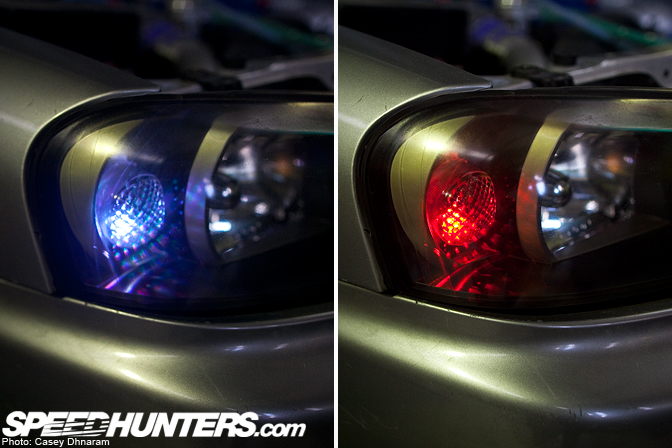 Looking around the car I noticed a few personal touches by Erin. He loves his groovy electronics from Japan!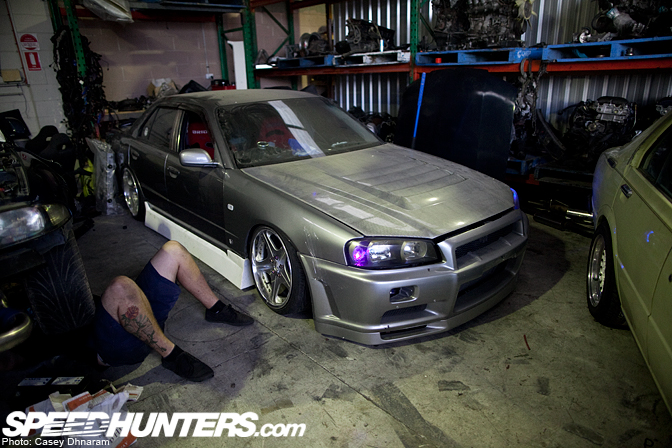 Finally, a shot of the car with the aero dummied up. I'm really looking forward to seeing this car finished and out on the track!
-Casey