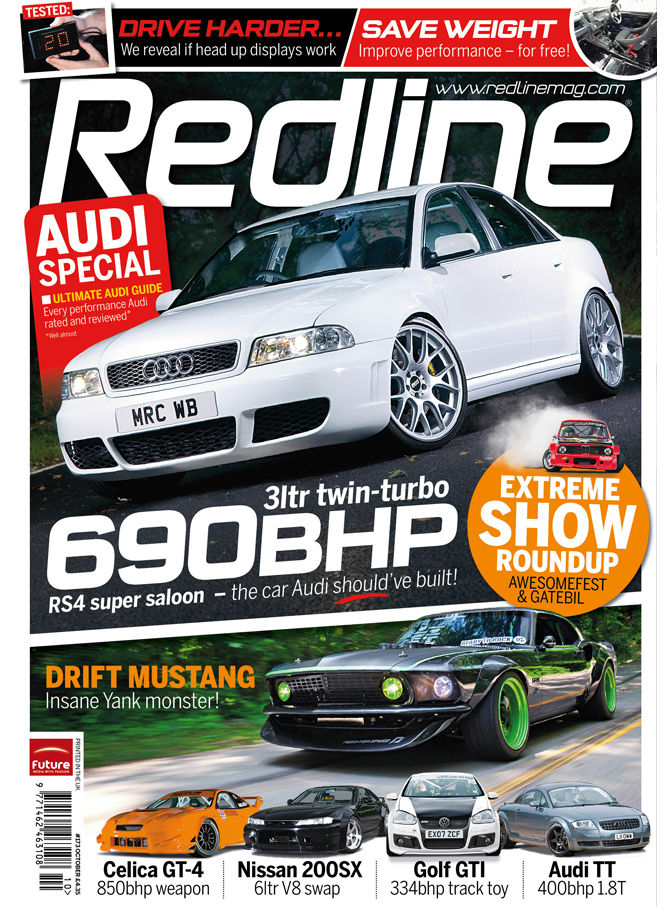 We're sorry to announce that Redline, the UK's No.1 Performance Tuning magazine is to close after issue 174, on sale 20 October. Sad news for tuning fans, but we want to go out with a bang, so please help us out and go buy the next two issues!  The latest issue – an Audi special – is on sale now. You can find it in UK stores, buy it online at or pick up the digital edition.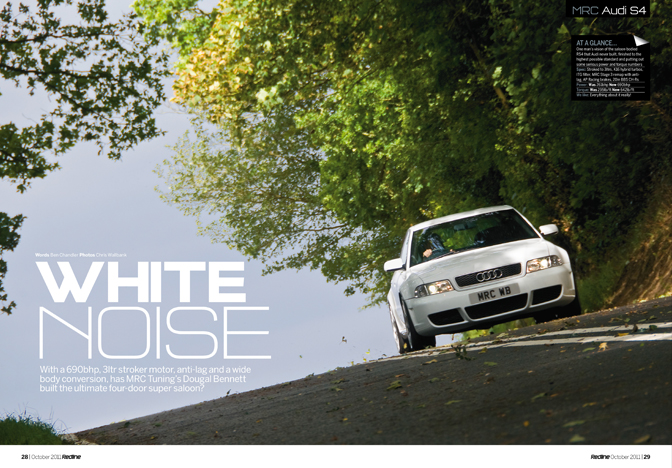 Audi never made a B5 RS4 saloon, so this is MRC's take on it. This 690bhp Audi is one of the most complete tuned cars we've featured – a true super saloon. At the time of writing, the 3ltr twin-turbo has just cracked 200mph. See the full video here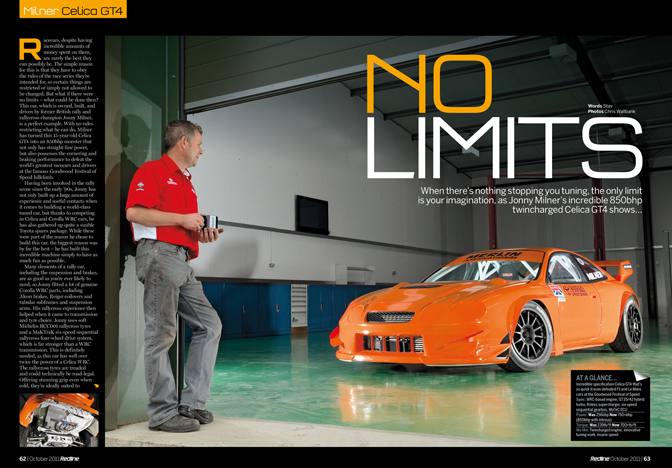 Jonny Milner's incredible, twin-charged, 850bhp Celica has beaten F1 and Le Mans cars at the Goodwood Festival of Speed. We interviewed the man to find out how he did it in his 15-year old Celica!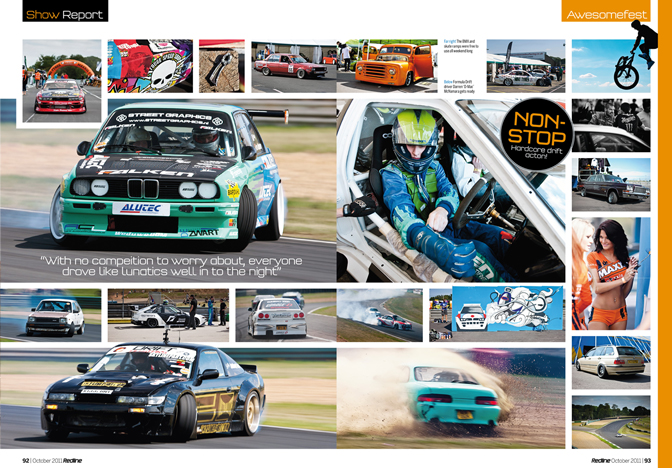 We report from the UK's hottest new all-action show. From night drifting, to extreme sports including BMX and Moto-X, Awesomefest was like a mini-Gatebil. Put together by our mates at Driftworks, Awesomefest was a proper show!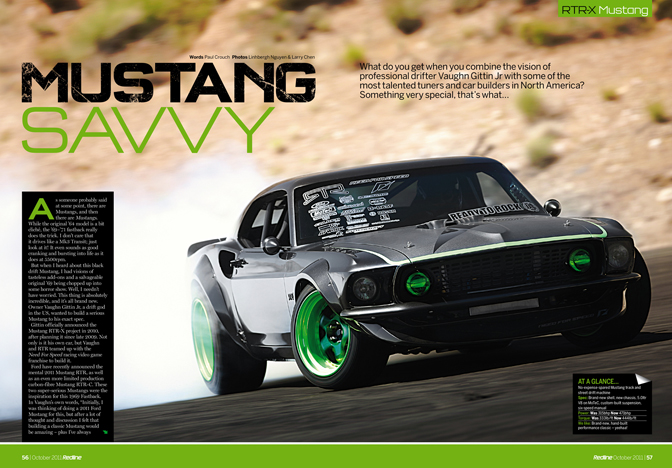 Pro drifter Vaughn Gittin Jr wanted a '69 Mustang, brought bang up to date for the 21st century. You've already seen it on Speedhunters, but here's the full story of the Team Need for Speed Mustang RTR-X and another chance to see this awesome machine.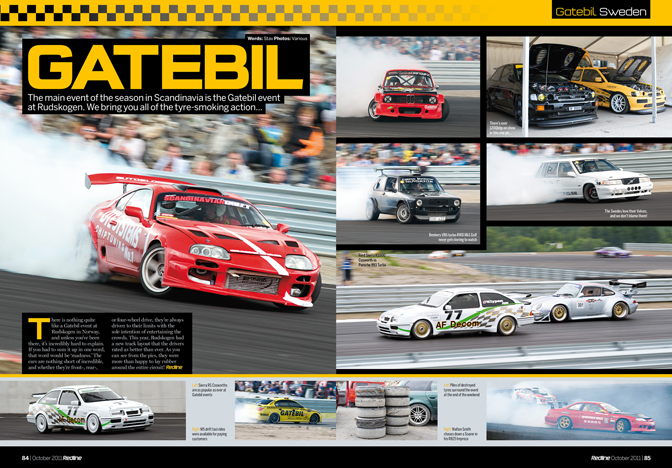 We've picked the most extreme cars from this year's Gatebil Rudskogen – and that's saying something! See all the action from our favourite show on earth.
The easiest way to improve performance – drop some weight! From simply upgrading to lighter wheels, to full on stripped out interiors, we include everything you need to know to go light and go fast.
-
Davy Lewis