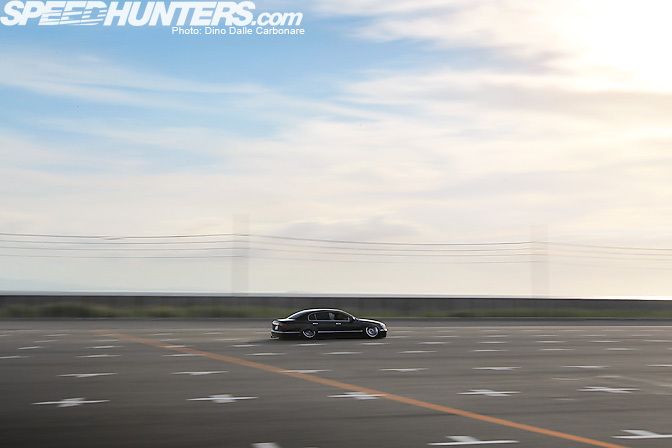 I'm happy some of you guys are feeling all this VIP coverage from the King of Sedan Festival. Like I mentioned in Part 1, it's by far not a style that is appreciated by everyone out there, but it is part of the JDM car culture and we couldn't possibly ignore it. No matter how people enjoy their cars, it's the fact that they strive to perfect and personalize them in their own way that keeps any area of car culture alive. Take the slammed and oni-cambered F50 in the opening shot, it might not be practical or make sense but it's unique and it attracts attention, the main reason it was built in this way.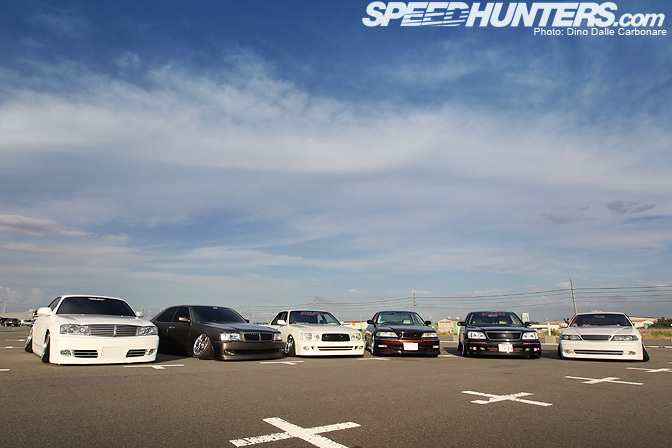 The show was a great learning experience, as I have never had the chance to see quite so many of these types of rides in one place. The above shot was of a group of friends who arranged all their cars for a group picture. Like those that head to local tracks for drift or time attack soukoukai events the main aim is to have fun and enjoy oneself…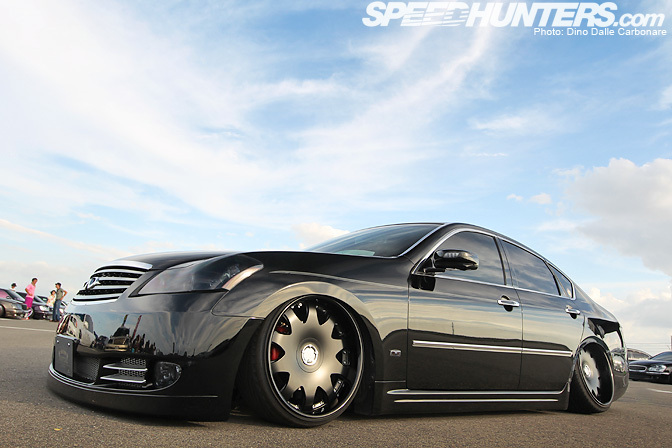 …in this case showing off your creation like this black on black slammed Nissan Fuga.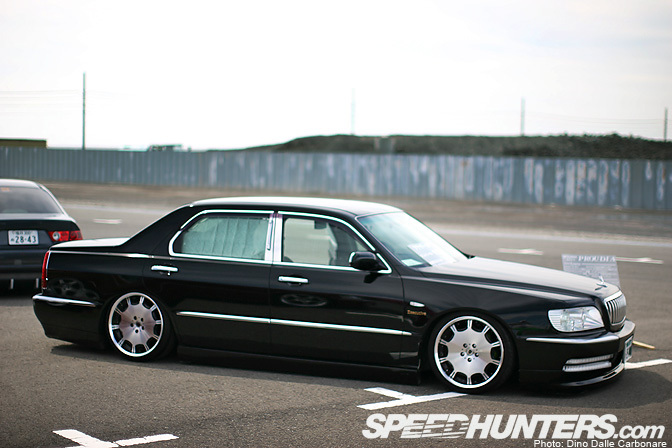 Another rare find was this big long luxurious sedan, sporting a more old-school type of bippu style with lots of chrome against a glossy black exterior.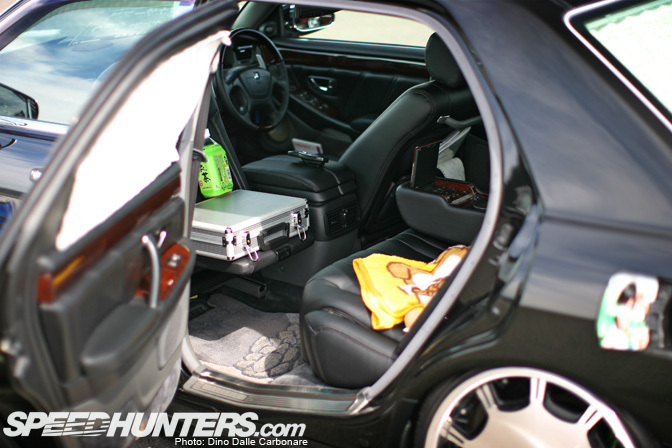 The spacious interior offers the modern entrepreneur all the space he would need to work from on the move.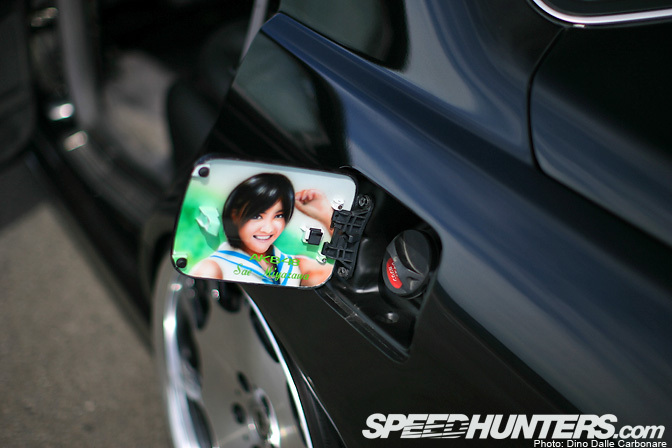 More fuel filler cover art! This time Sae Miyazawa, a Japanese idol and member of the famous AKB48 girl band.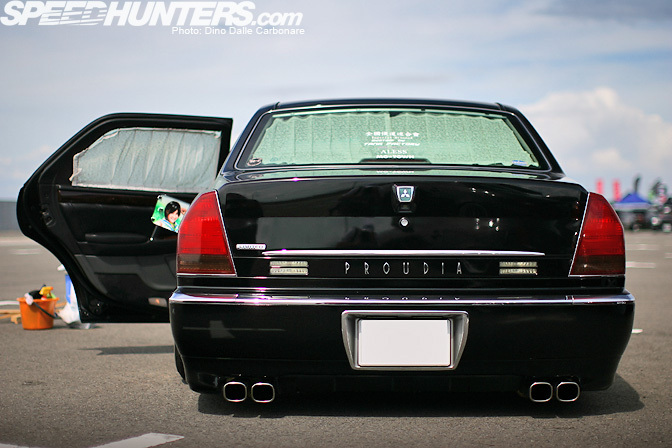 If you haven't figured out what this car is then the rear end reveals all. The '00 Mitsubishi Proudia was one of MMCs biggest flops, aimed to compete against the big selling Toyota and Nissan sedans like the Celsior and Cima. Just over 1000 were made before it was axed in 2001. The fact that it was front wheel drive was probably one of its biggest failings.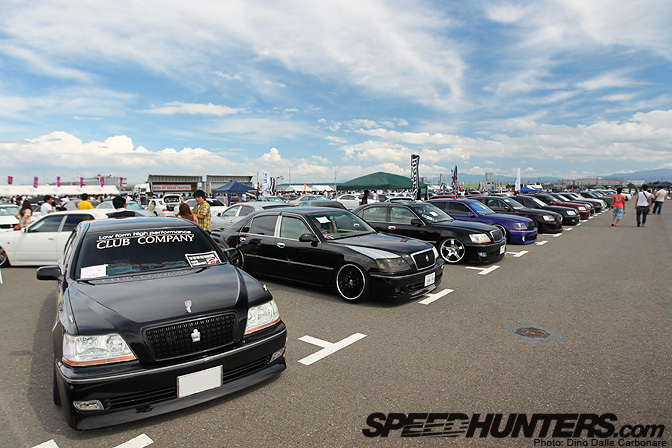 Within the Toyota section, after passing the hundreds of Crowns neatly lined up…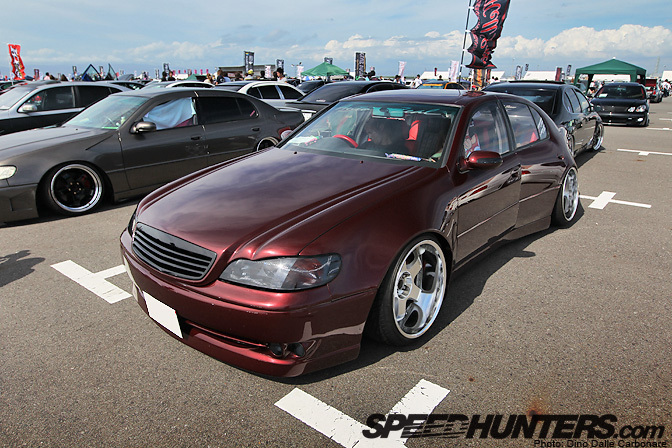 …I ended up in the Aristo area and out of all the cars there, this one was by far the most extreme. Check out that rear end!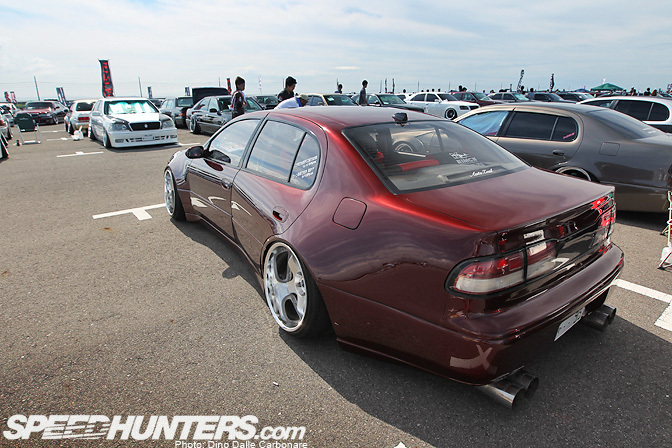 It looks like the rear rims are pulling the bodywork outwards. That's a hell of a lot of metal fabrication right there!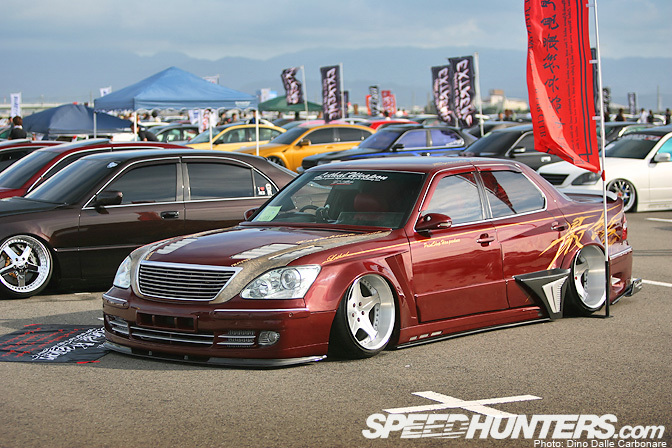 This F20 Celsior sported an outrageous custom body including an F30 front…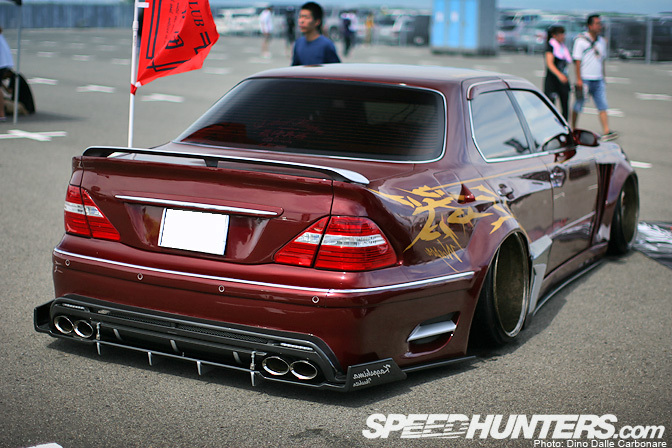 …and rear end conversion. Wild!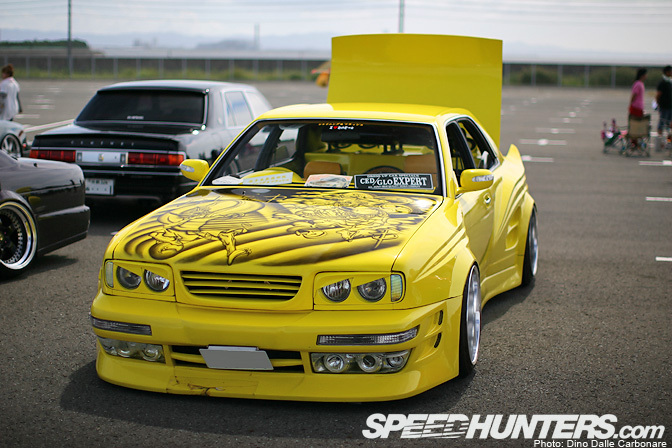 A Cima with a difference, and another example of bosozoku influence.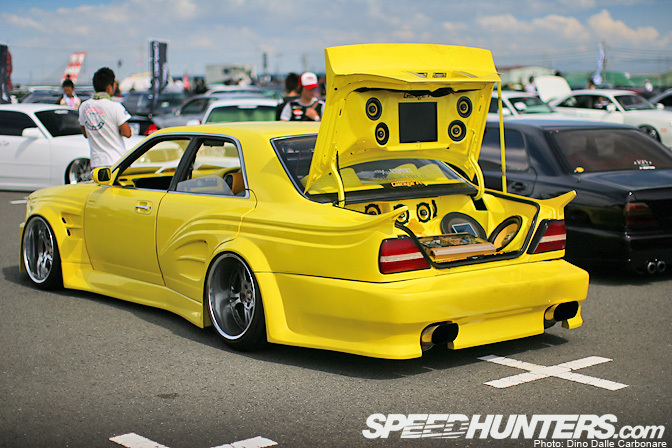 As you can see this style is far more exaggerated and is commonly created in FRP. The trunk was finished off with enough audio and video equipment to entertain a rather large crowd.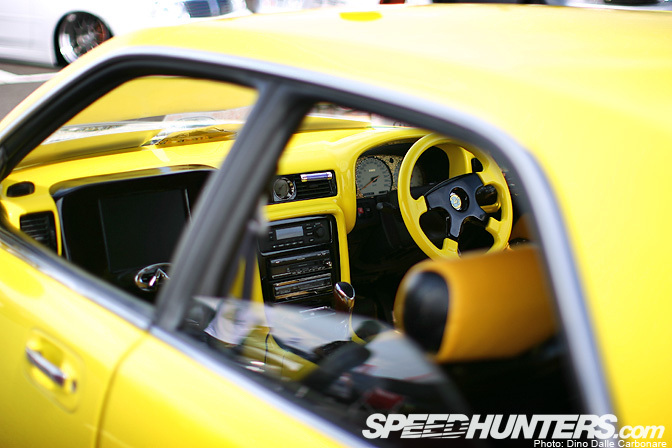 Inside, acres of vinyl cover the dashboard and seats with the passenger side being treated to a custom LCD screen install.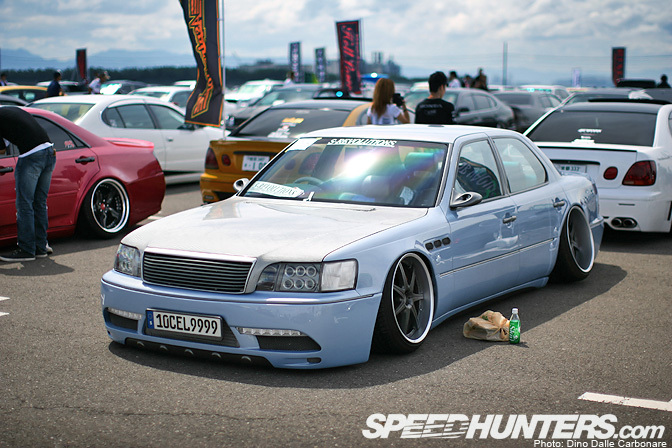 I'm not quite sure why this Celsior runs fake Swedish plates, but it proved quite a difficult car to categorize. Details included Maserati Quattroporte style fender vents, custom headlight projectors and a silver carbon fiber hood.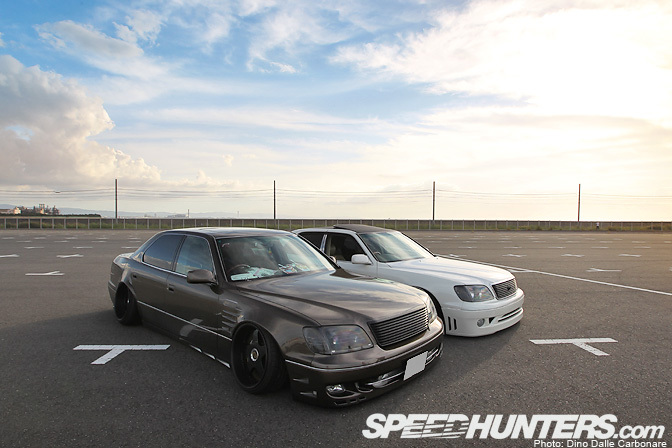 More cars pose under the setting sun for some group pictures.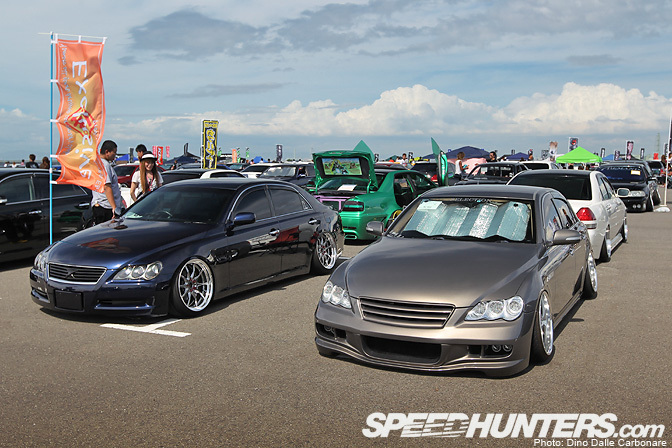 A pair of Mark Xs slammed to perfection.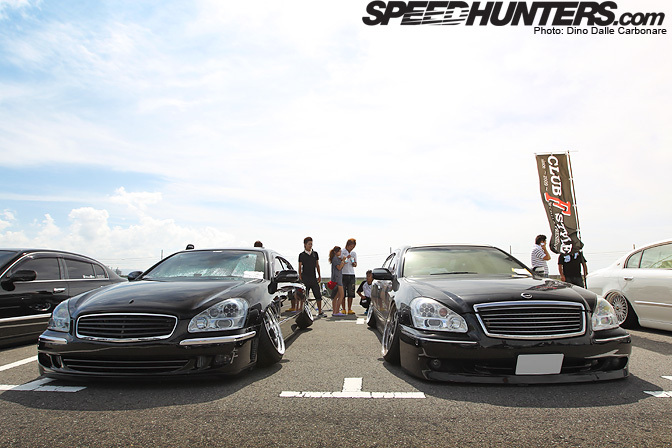 The UFOs have landed! The Cima on the left is the one I caught on the move in the opening shot. Truly cambertastic!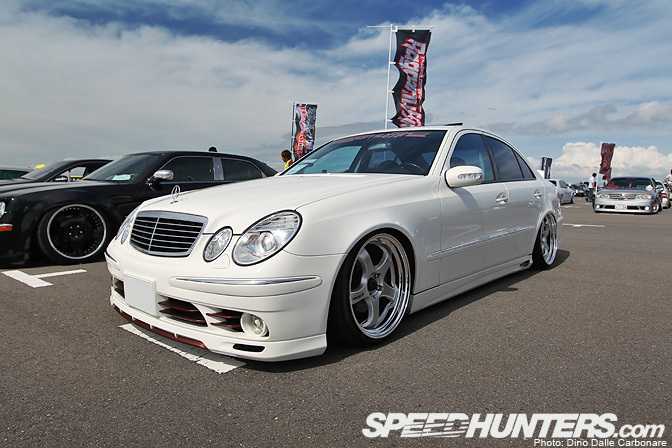 VIP has begun accepting some imports into the scene lately but they just don't have the same effect as the domestics. Still, it isn't every day that you see an E-class Benz sitting on 19-inch Work Meister S1Rs.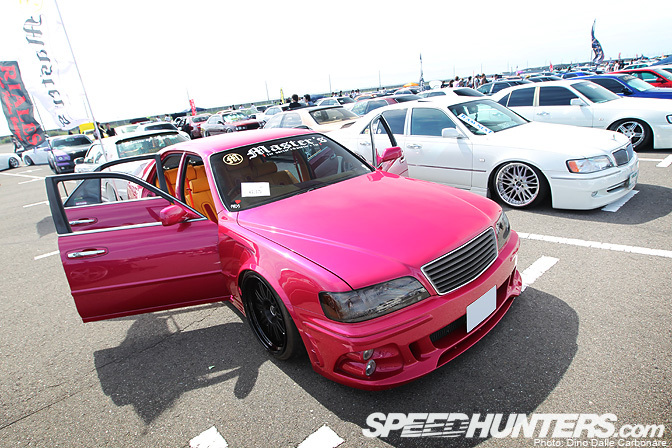 Bright outside…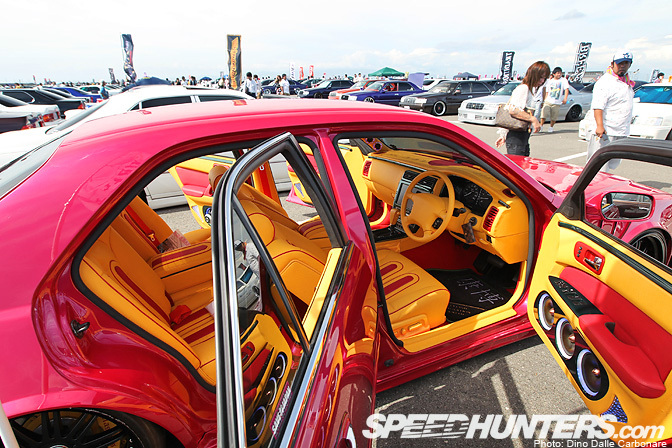 …and even brighter inside!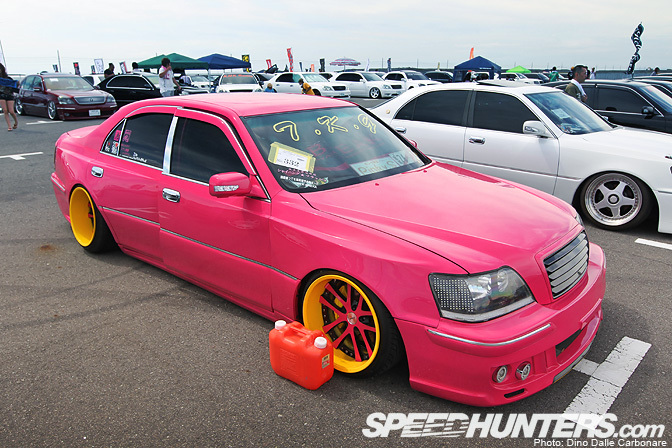 Pink is really catching on!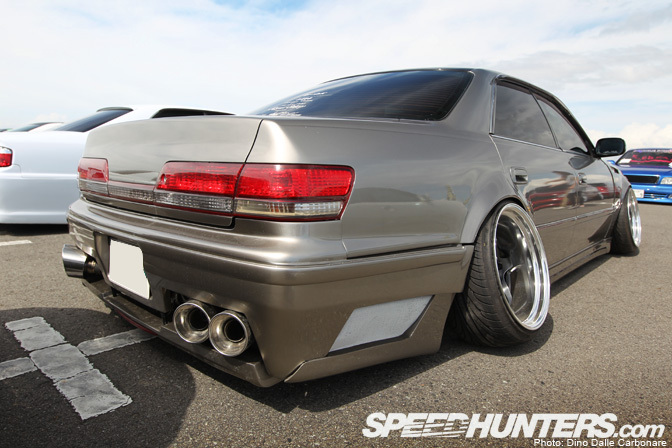 Custom exhaust systems are what make a lot of VIP cars stand out and this JZX100 certainly sported something unique. Those are R35 GT-R tips, paired up on each side of the bumper and angled outward for maximum visual effect!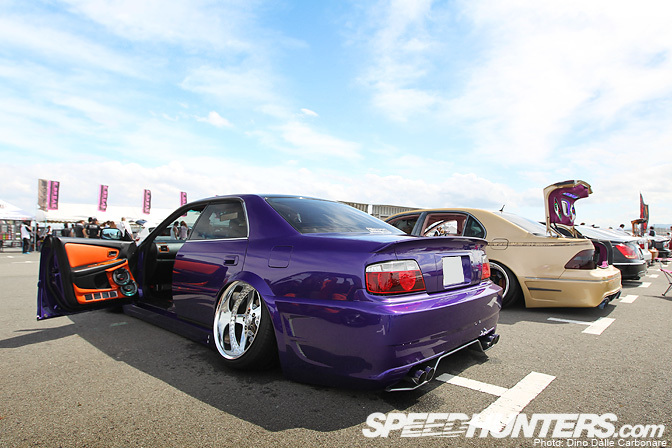 And on the subject of JZX100s here is one I came across at the beginning of the day, sitting on massive 21-inch wheels.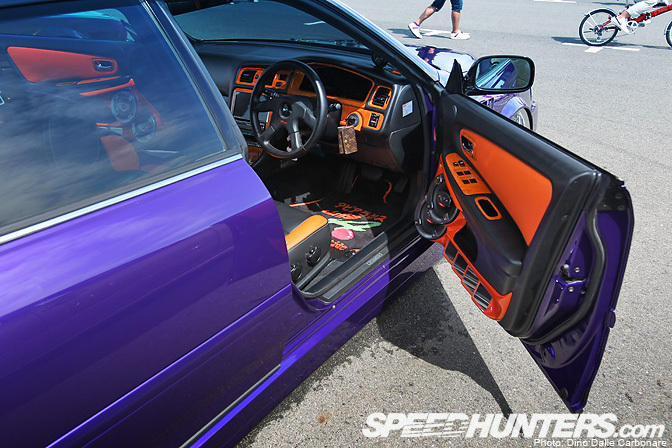 Custom trimmed interior, lots of LCD screens and a Louis Vuitton key holder.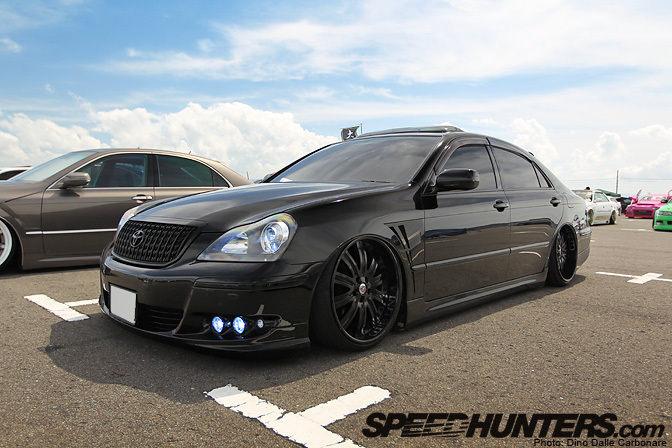 Darth Vader also dropped by to check out the event!
I'll wrap up the coverage in Part 5 so don't miss the final selection of pictures from this epic event.
King Of Sedan Festival coverage on Speedhunters
-Dino Dalle Carbonare