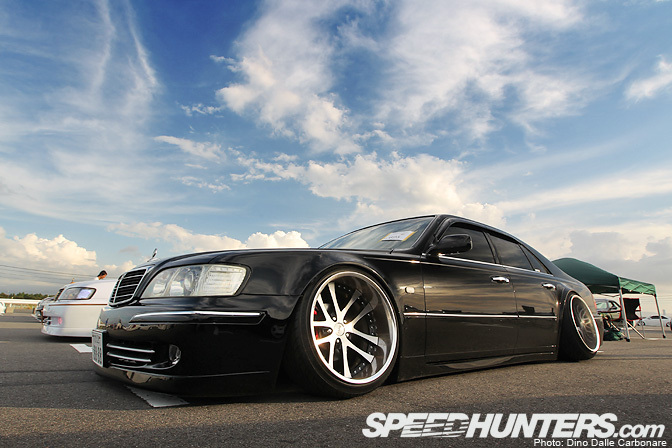 It's our job here at Speedhunters to bring to you the variation of car cultures that make up the worldwide car scene. From various forms of motorsport to the countless ways in which people personalize their cars, there is so much to see out there it boggles the mind. There is no question Japan has so much to offer the car enthusiast, but there are some styles that are still not as well exposed as others. Living and spending most of my time in and around Tokyo there is one area of JDM car culture that I feel I have yet to explore fully and that is the world of the VIP sedan. Years ago I interviewed Taketomi-san of Junction Produce and got a good insight into how bippu style (the way in which the Japanese pronounce VIP) came to be, but since those early years the whole movement has branched off into various schools of thought.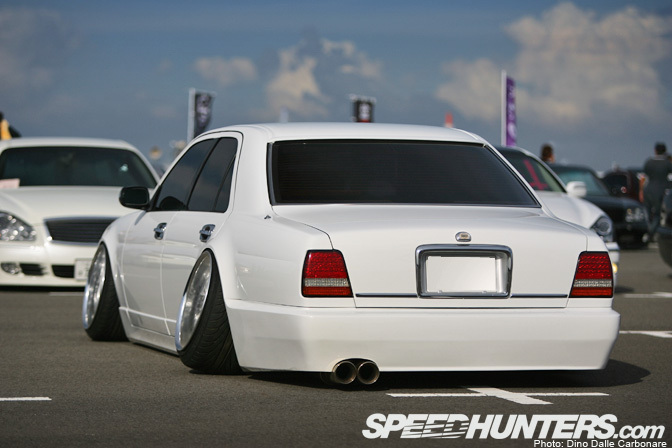 To find out more I had to go down to Osaka, the birthplace of the whole bippu movement and attend one of the biggest gatherings of the year, the King of Sedan Festival.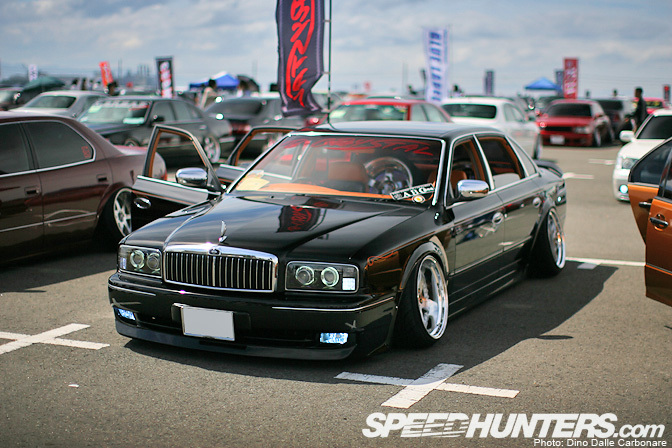 I had no idea what to expect, but once I stepped into the massive Izumiotsu Phoenix, a huge parking lot on reclaimed land along the bay of Osaka, my jaw literally dropped to the ground. Under the scorching hot sun were 600+ of the best VIP rides Japan has to offer.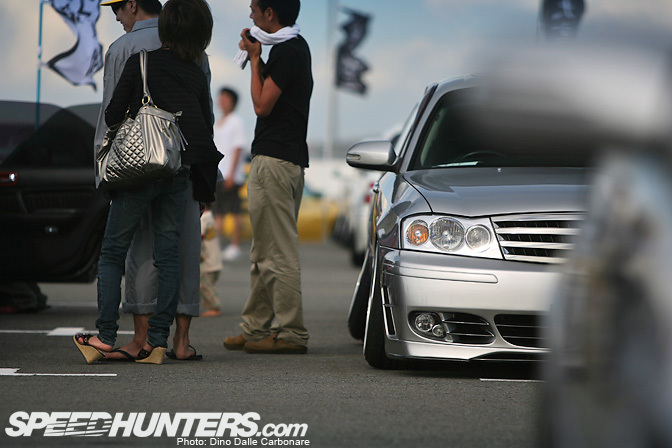 The event was organized by K-Break, a VIP tuning shop and parts maker that over the last ten years has cemented itself as an authority in some of these styles found within the bippu scene.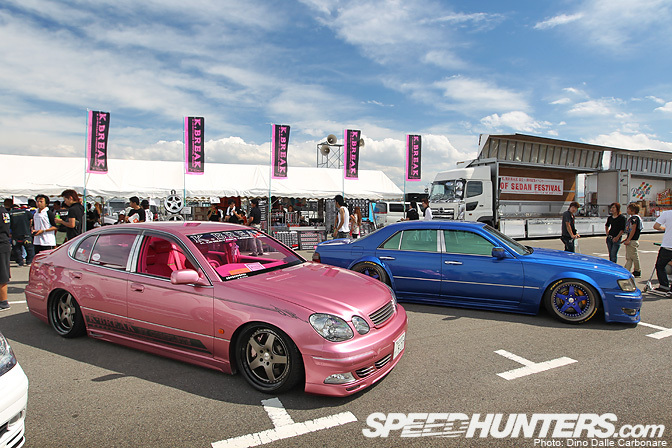 This is one place where stance is everything, where cars have to impress in order to take home that all-important award. These are two rides that instantly grabbed my attention when I walked in, displayed right in front of the main K-Break stand. The pink Aristo was joined by…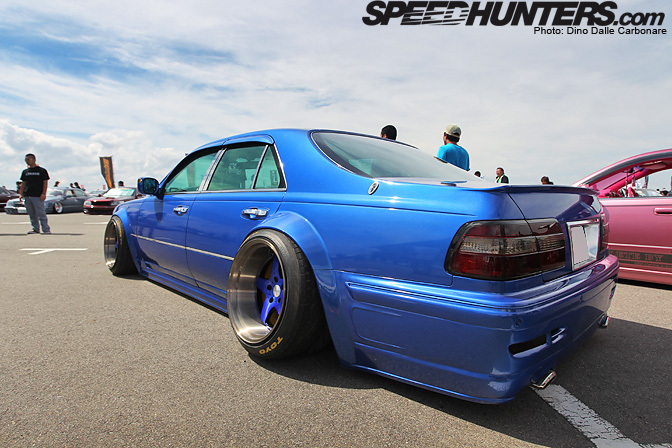 …this outrageous Y33 Cima from Bee Dragon, the creators of the orange Crown Majesta that we couldn't keep our eyes off this past January at the Tokyo Auto Salon. When I stopped by the Bee Dragon shop earlier in the week in Gifu this car was without paint and still in pieces getting those aggressive front and rear fenders fabricated out of metal. I was impressed to see they managed to finish it for the show and in the process did a great job of showing off the shorudazura style they are know for, when the fender is flush with the shoulder of the tire, hence there is quite a lot of poke…half of the tire sitting outside the bodyline of the car!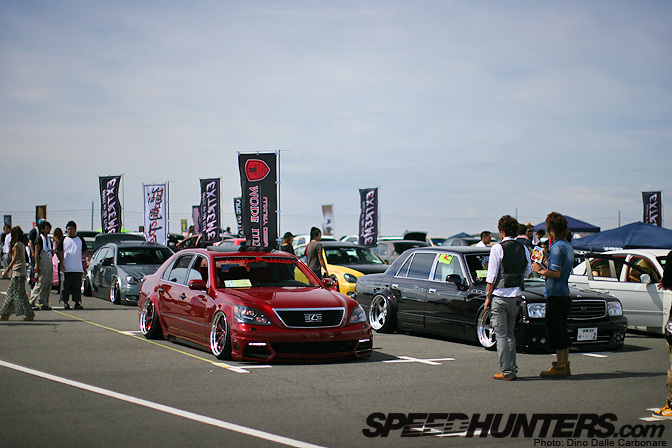 Each car present deserved a closer look, each finished to superb levels of fit and finish.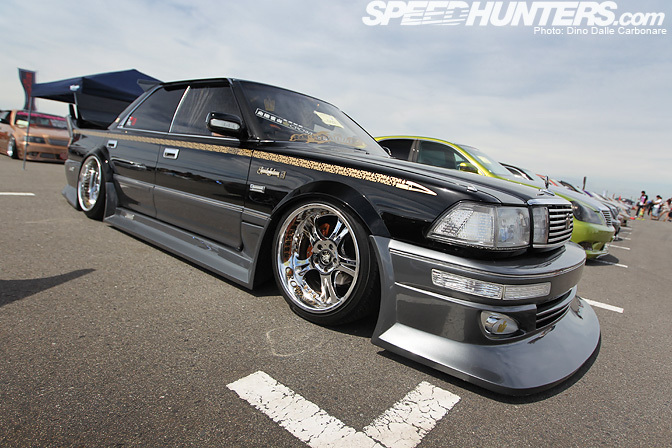 There is no doubt the whole VIP scene is closely linked to the bosozoku way of doing things…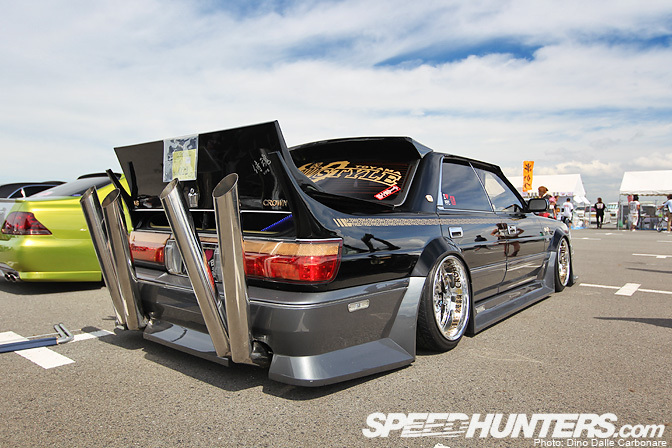 …and there were a few cars presnt, like this older Crown, that combined the modern with the old for a look that you can only find in Japan!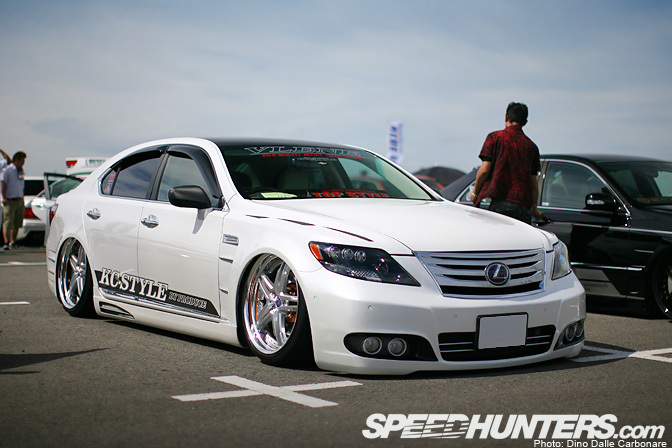 Big Lexus sedans like this LS from KC Style are the next platform the VIP is moving to. One of the most obvious questions at these kind of meetings is "tuck…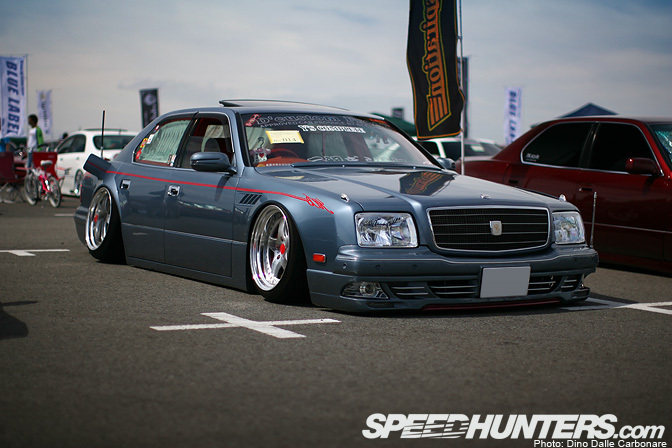 …or flush?" Tsuraichi, or what most refer to as hellaflush these days, is a more labor intensive look to obtain as there is a lot of work that has to be done to get a perfect tire to fender flush fit. Some like to ride plain low with hard and dropped suspension, others take advantage of factory air suspension and dump the car to the ground, done here by the Bee Dragon Century-front Celsior above. If you recall this car was at TAS this year and I'll be posting a feature on it once the show coverage is finished. Make sure you don't miss it, as this is one of the top VIP rides in Japan right now having had the honor of getting the cover of VIP Style magazine.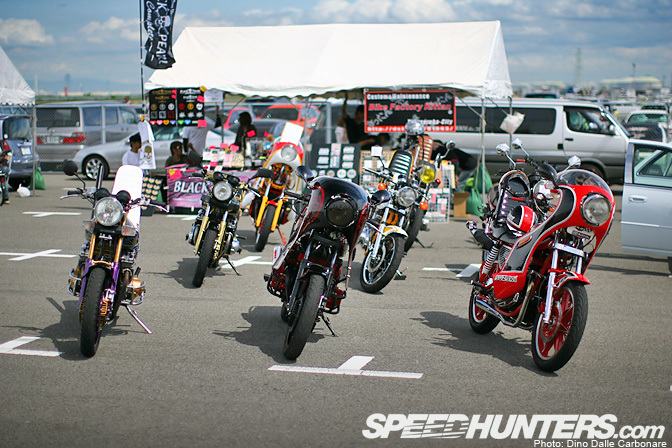 When there are bippu cars around the bosozoku bikes aren't too far away!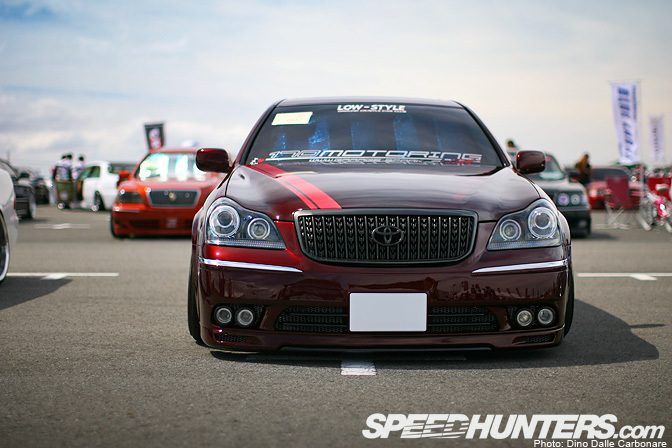 Participating cars was divided by models so it was cool to compare how owners went for different looks using the same base car.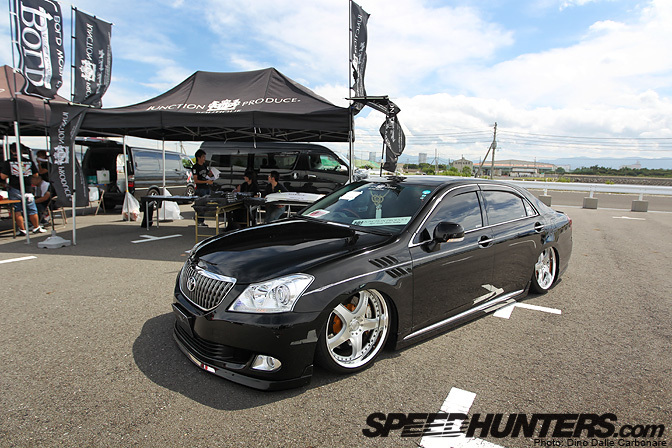 Junction Produce was present as well, their instantly recognizable style of "black on chrome" still going strong. They have noticeably been going a little more extreme with their show cars as is shown by this new-gen Crown Majesta sitting a few millimeters off the ground.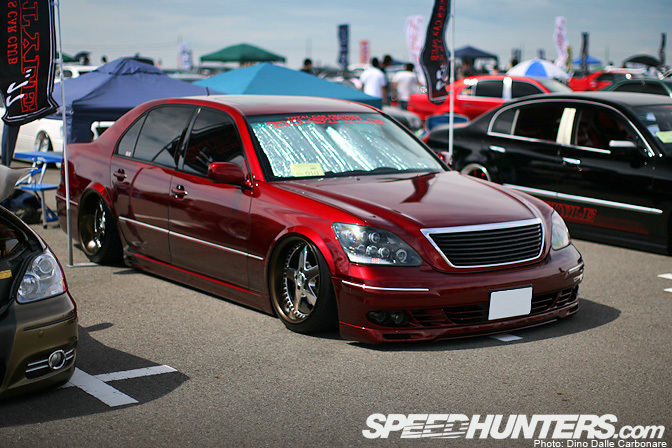 Not a fan of excessive negative camber?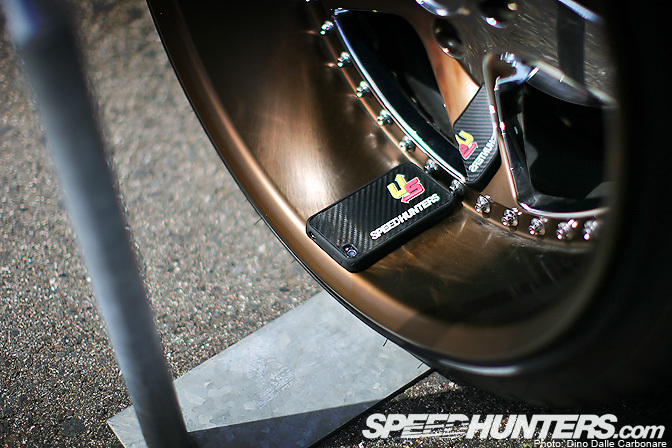 What this candy red Celsior lacks in wheel tilt it makes up with plenty of lip!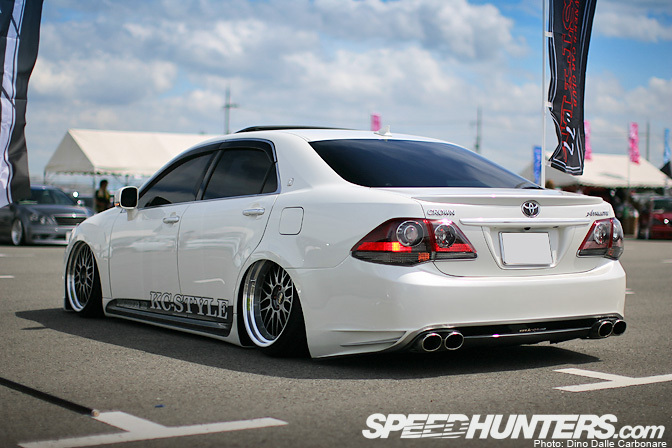 Another great looking ride from KC Style. The 20-inch BBS LM helps add a more sports car oriented feel to this Crown Athlete, yet another take on the whole VIP thing.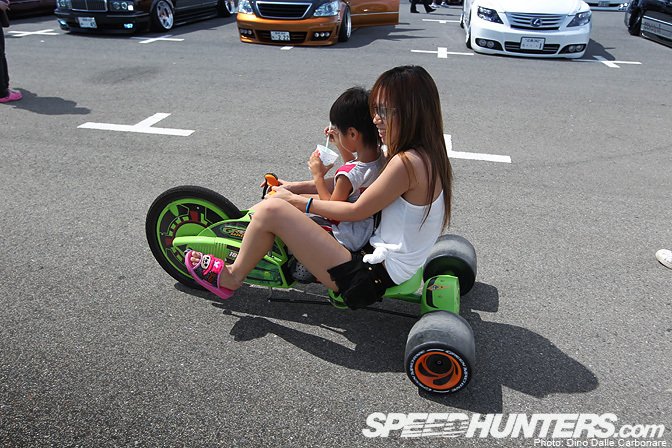 It wasn't only cars that were riding low!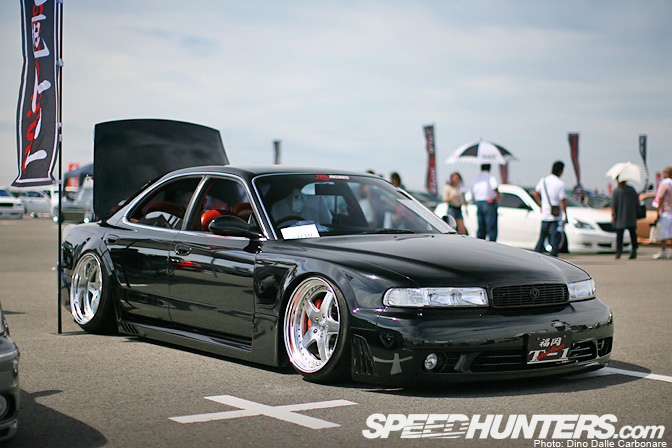 The Mazda Sentia has always been a rare sight on Japanese roads, so seeing one widened up and sitting on some 19-inch K-Break 5-spokes definitely caught my attention.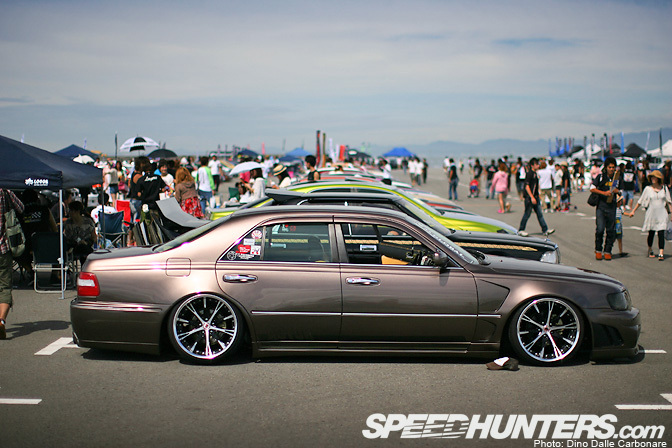 So much to see!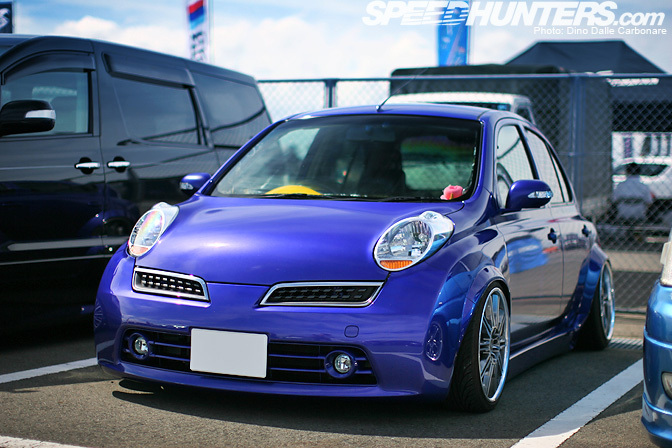 This is the first shot I took on the day, a little Nissan March parked a few rows down from my car. Best stanced March/Micra ever? Could be!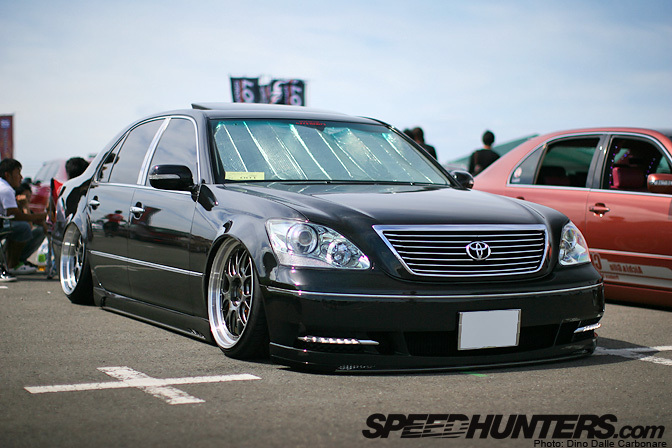 Celsior on BBS…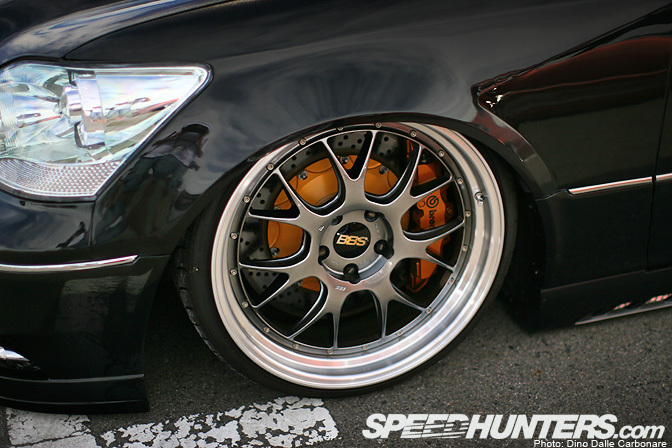 …but this time it's the brakes that deserve a mention. Some of these big sedans weight close to 2 tons so it's not surprising that a lot of owners fit big brake upgrades. Not only does it add to the overall look of the car but it must come in handy when slowing down! These are monster Brembo 8-pots with 380 mm rotors.
I've only scratched the surface of the King of Sedan Festival in this first part; make sure you check back soon for more VIP goodness!
-Dino Dalle Carbonare