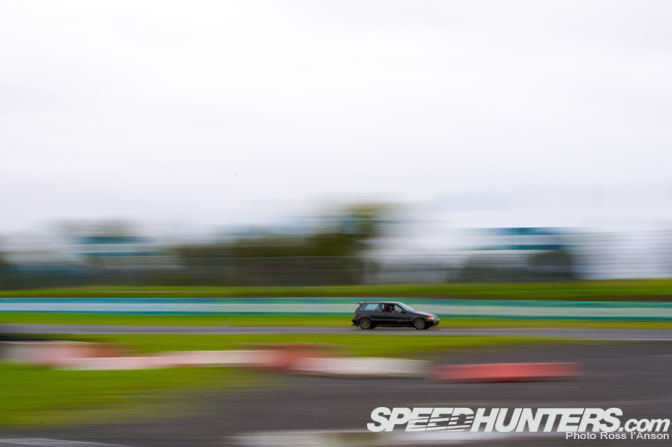 For part II we will have a look at the action on track at Japfest Mondello. The track was in use all day, divided up into various different sessions.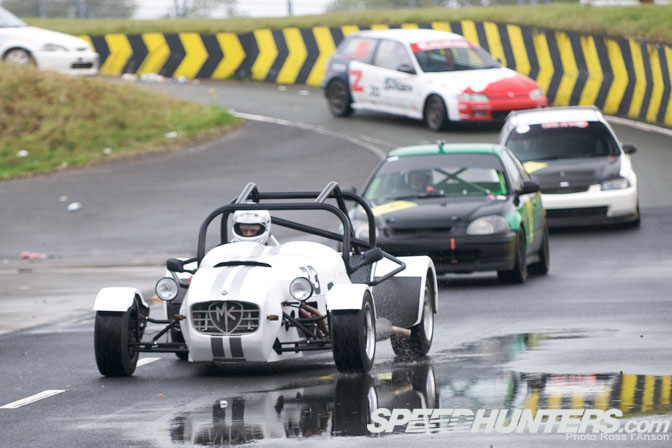 First to venture out onto the slick wet tarmac were the Time attack guys.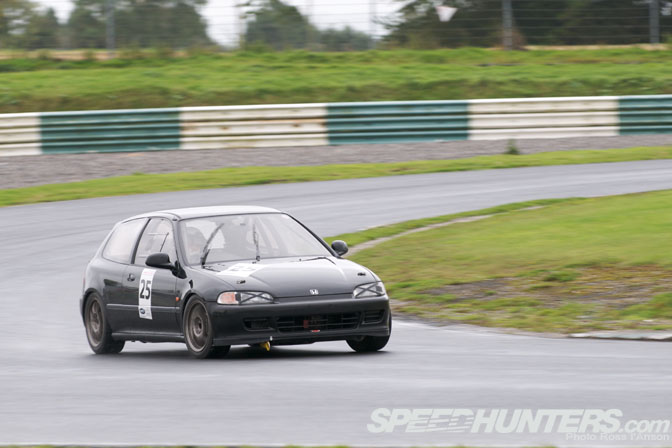 The wet track was not really conducive to blistering lap times, but certainly provided a challenge in the quest for the last 10th.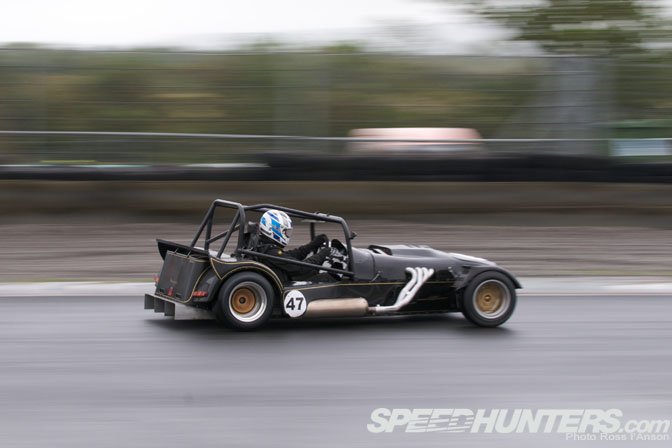 Quite a mixture of cars ventured out.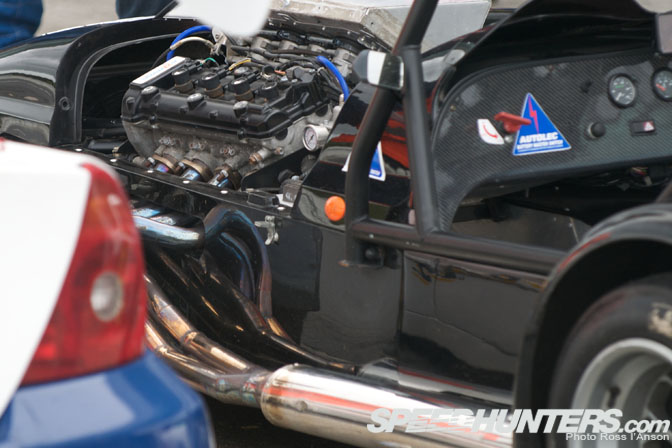 Bike engined cars are much more common place these days. Light, hi-reving, and with modern bike engines producing astonishing power per cc, the perfect choice for a light weight track special.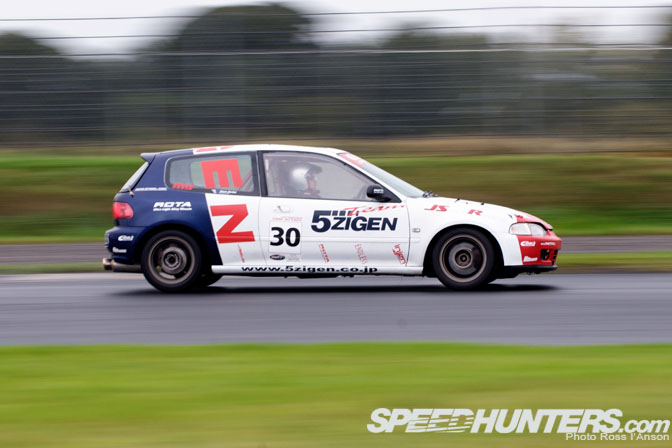 There was of course a bevy of Hondas on track.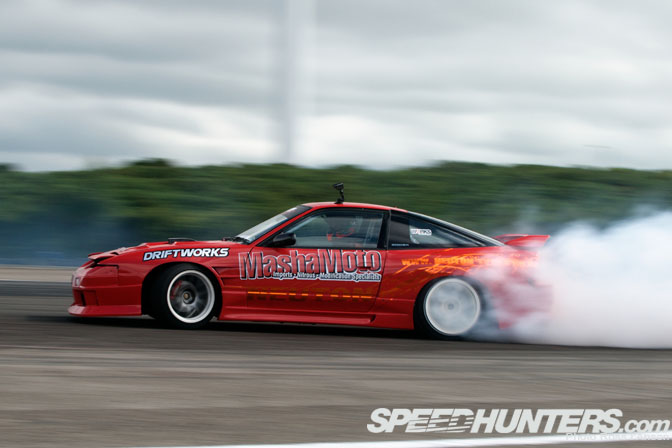 Civics and CRX were the weapons of choice.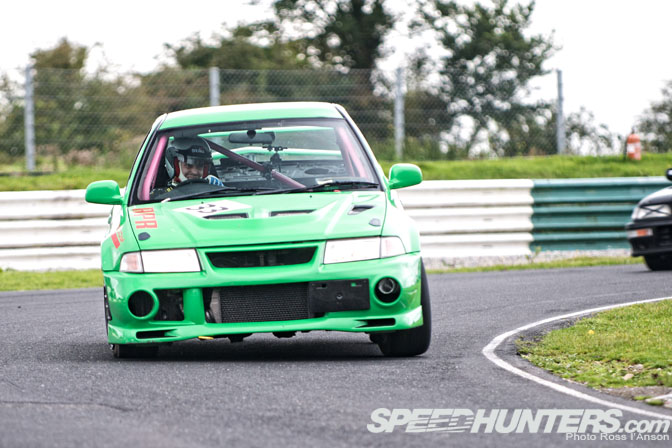 The only all wheel drive cars out there were a a pair of Evos.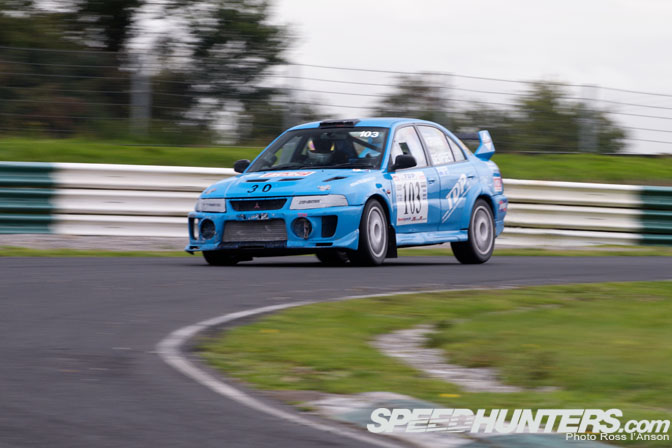 ..Looking very rally prepared.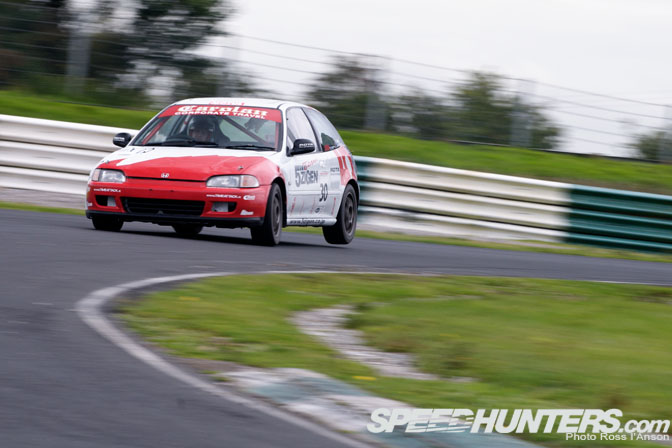 As the track started to dry the speeds dramatically increased and the times began to tumble.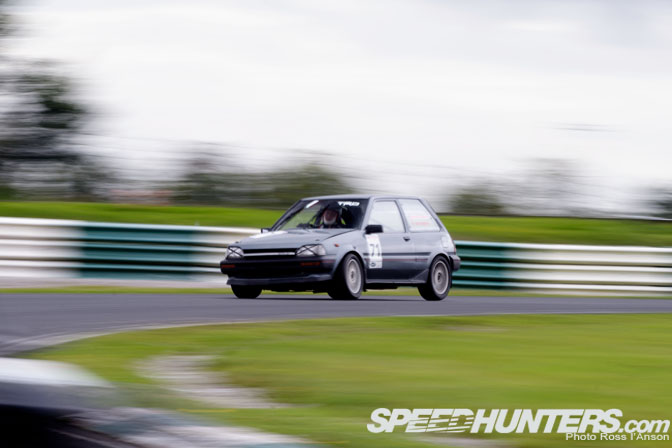 Loving this track spec Toyota Starlet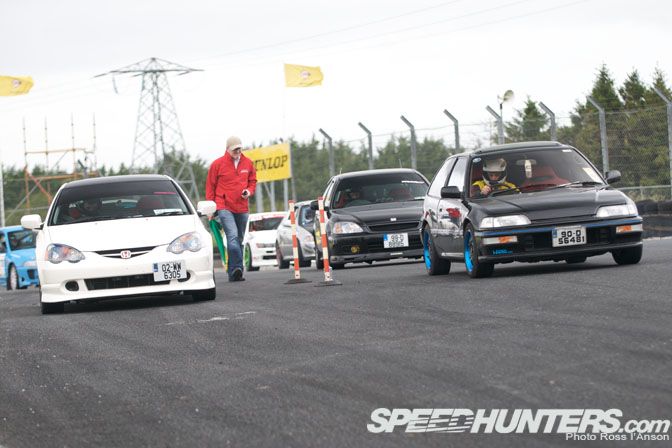 Drag sprint challenge was held on the pit straight.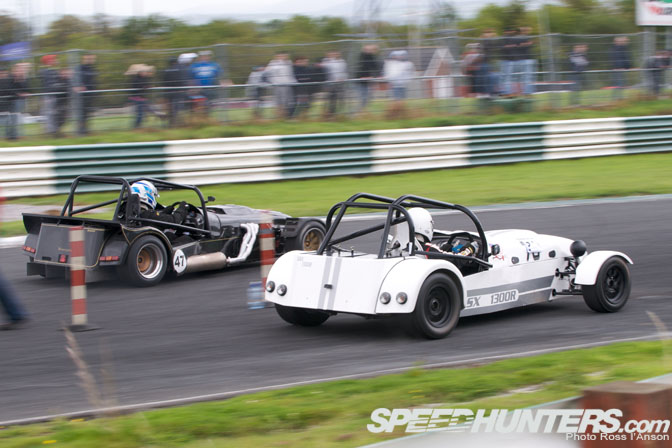 The formula was very simple..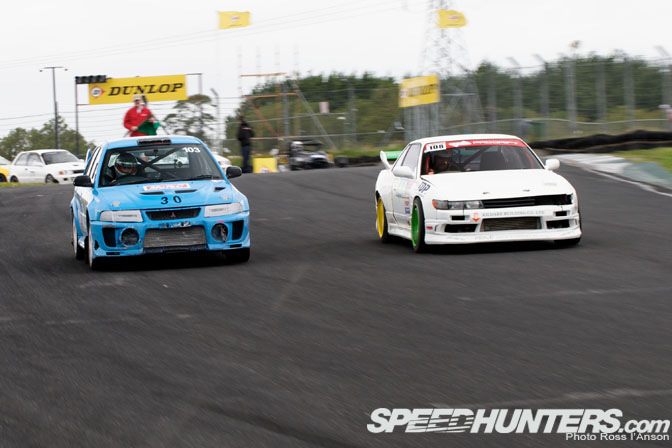 ..Line up against your opponent, and then blast down the 200 meter track…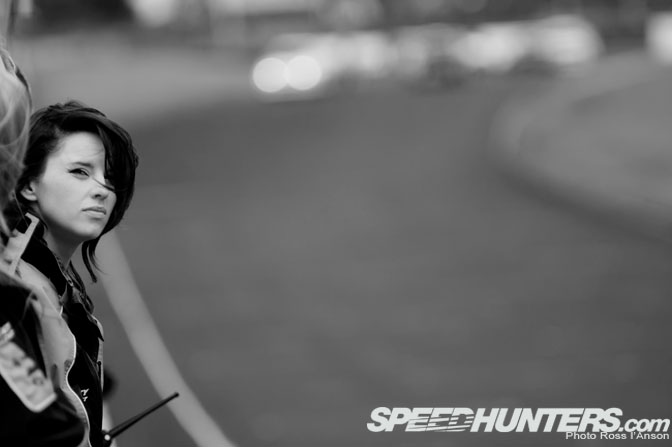 …To the girls waving the checkered flag. If you lose, i'ts game over. If you win, rejoin the queue and run against another opponent.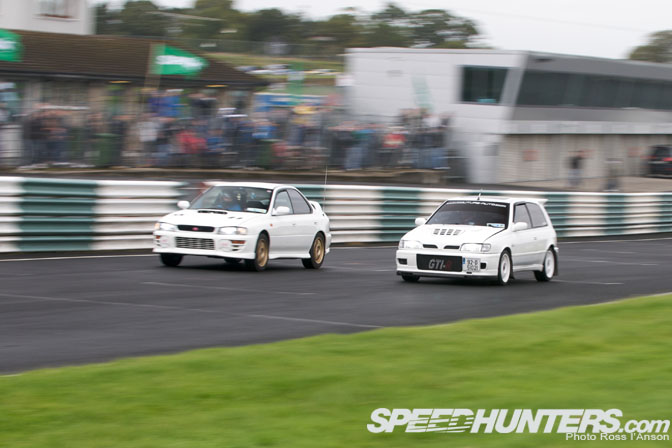 Simple, fun and great to watch.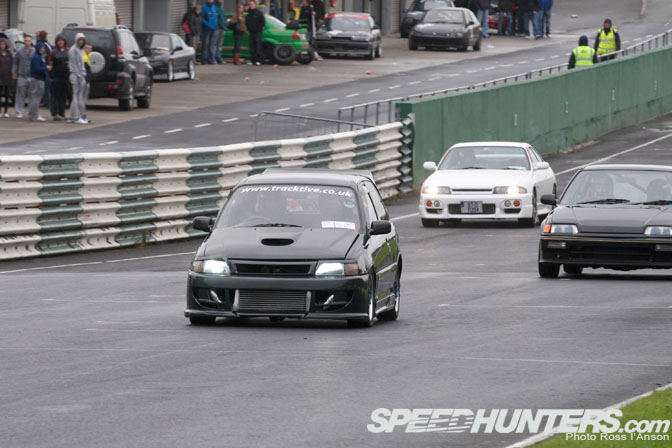 There were also small segments of public track time. The Starlet pictured above ventured out in one of the early sessions, I have never seen anything like it. Braking traction in the first four gears as it came down the start finish straight, it was one of the craziest cars of the show.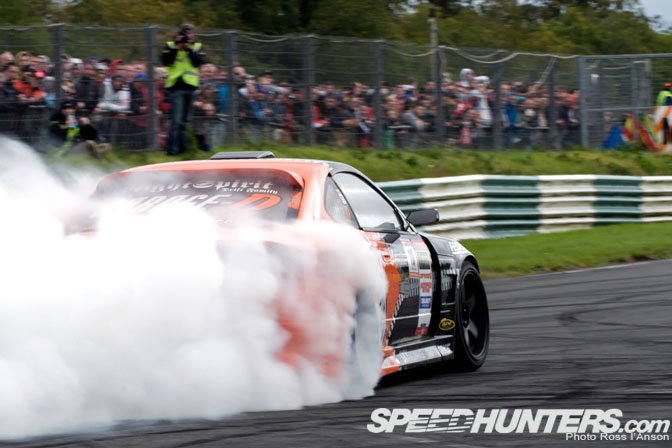 The Prodrift finals were of course the main attraction on track..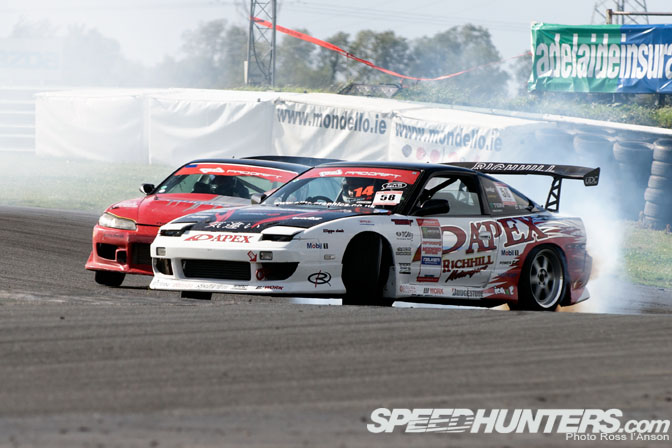 ..Made up of the Top 32 Semi-Pro championship..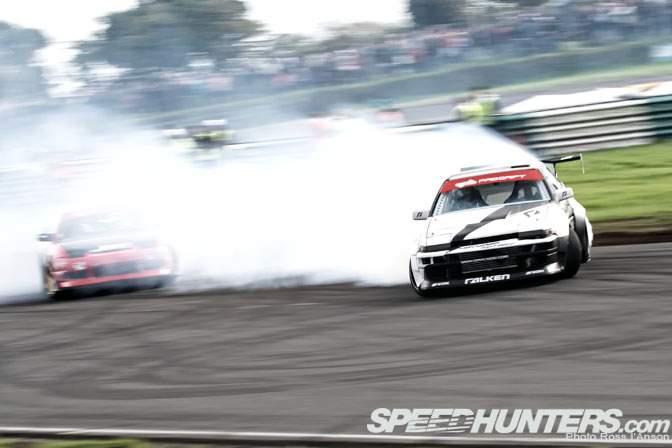 ..And with the best line up of drivers in Europe the Pro series finals. Full reports on the Prodrift finals coming soon.
Ross.