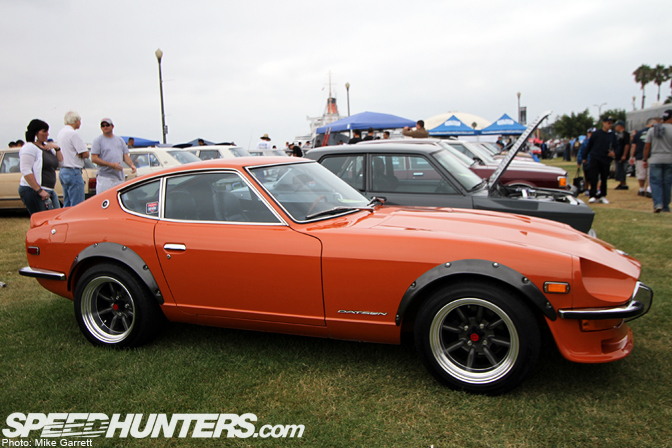 There's still plenty more to come from the Japanese Classic Car Show as Linhbergh and I team up to share this great event. Let's go ahead and kick off part three with a cherry looking S30 with flares and 16" Watanabes.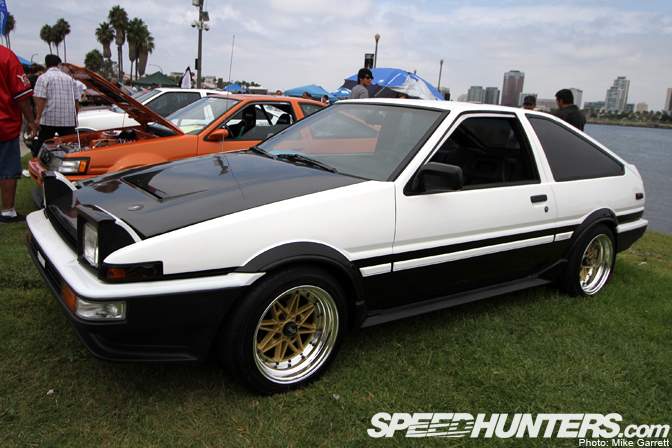 This Kouki Trueno was one of the cleanest 86s of the day by far.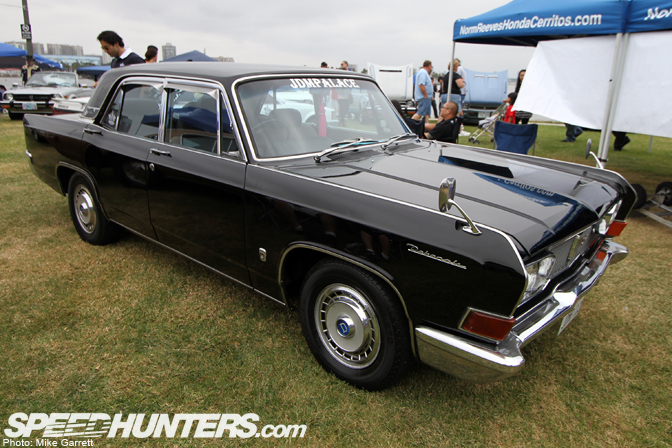 A 1971 Mitsubishi Debonair – yet another one of the rare Japan market vehicles that were on display at JCCS.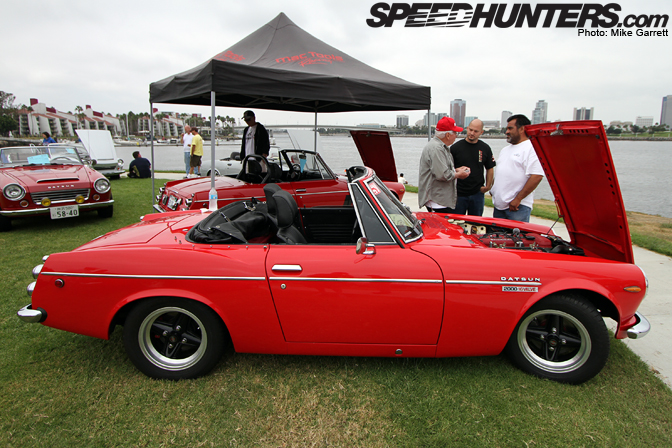 There were some beautiful cars in the Datsun Roadster section, but this red one really caught my eye…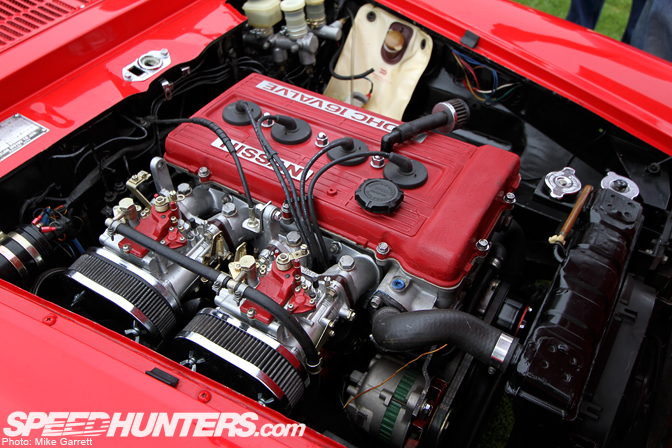 …thanks in large part to its FJ20 powerplant.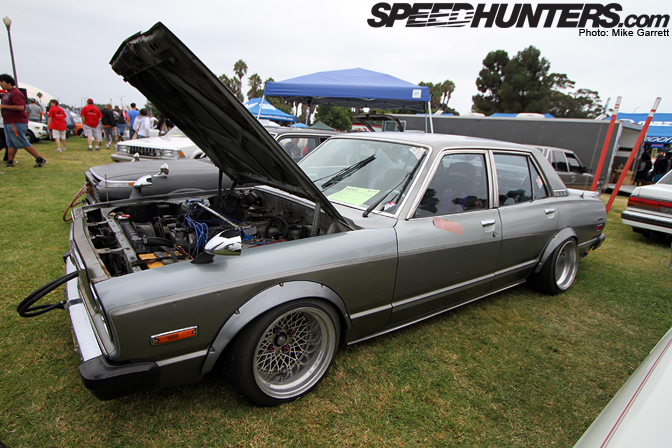 Lloyd's Yankee'd out first generation Cressida is always fun to see.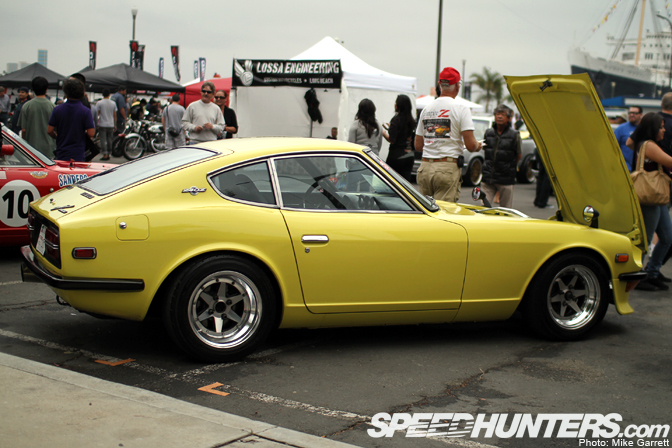 Another JCCS regular is this minty RB-powered S30 on Longchamps.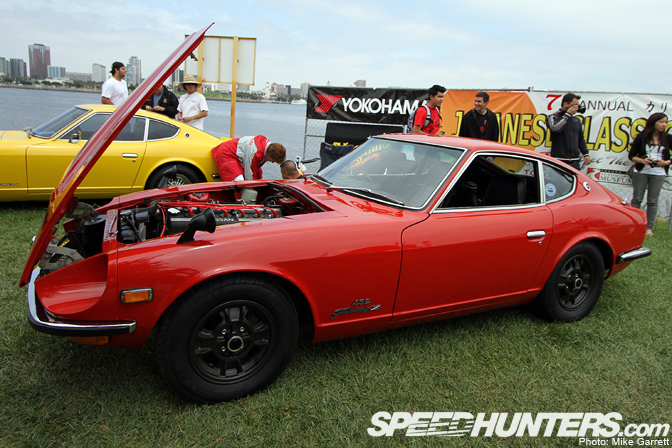 There were so many awesome S30s at JCCS year, but the most exotic of the bunch had to be this Z432.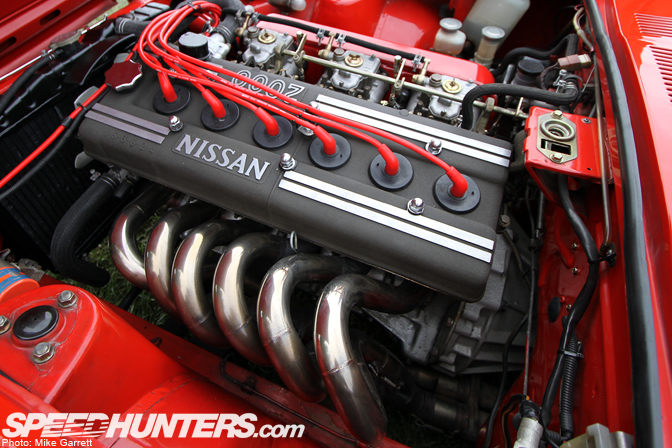 I could stare at S20 engines all day long. That exhaust manifold is a work of art.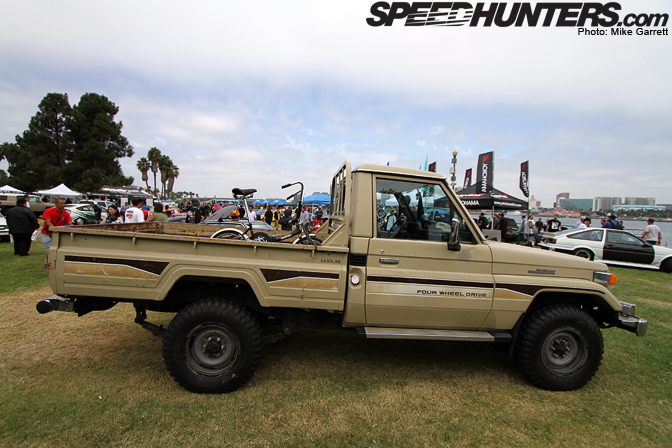 This Land Cruiser pickup looks ready to tackle some desolate wastelands. Also, I want to see triple brown and tan graphics on modern trucks.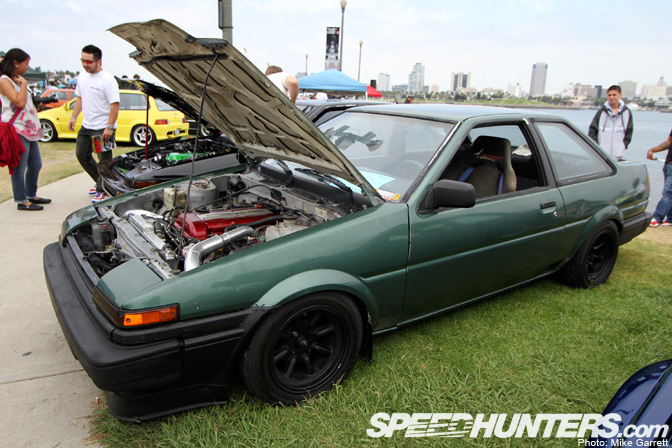 A very functional looking AE86 coupe, but that's no 4AGE under the bonnet.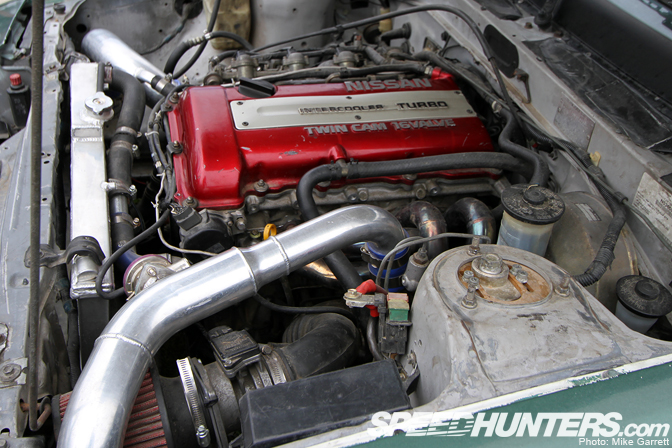 Nope, it's an SR20 and it will bring a premium before Race Wars.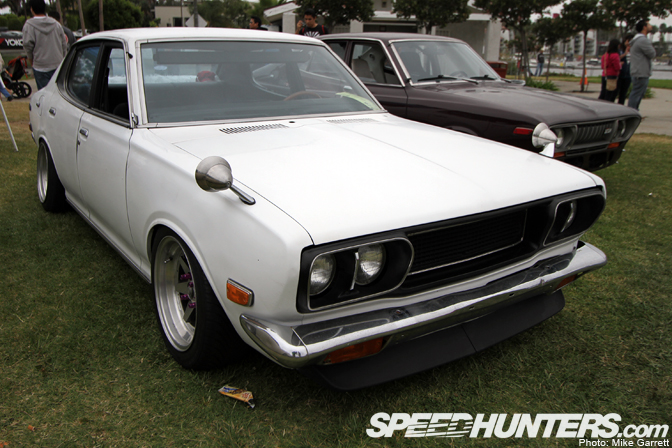 Datsun 610 sedan slammed on Longchamps with a healthy amount of camber.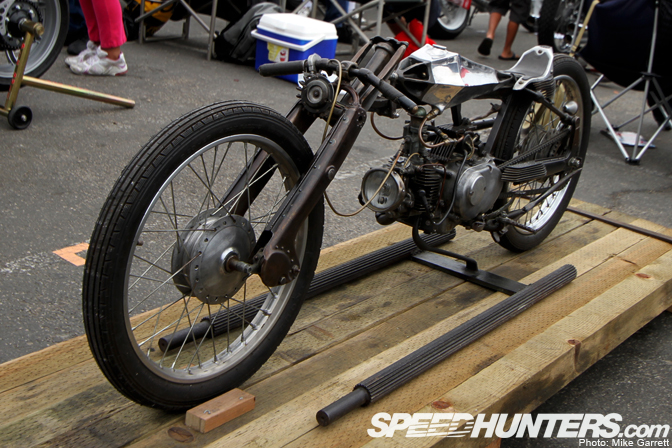 This Shinya Kimura-built Honda C100 is just too sweet not to share.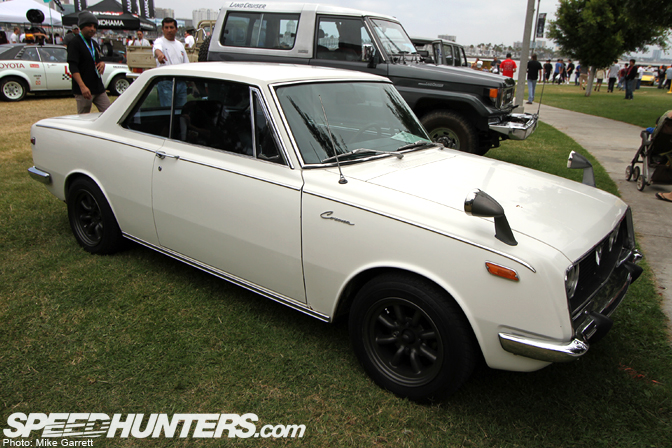 Simple and clean Corona. This body style has really been growing on me recently.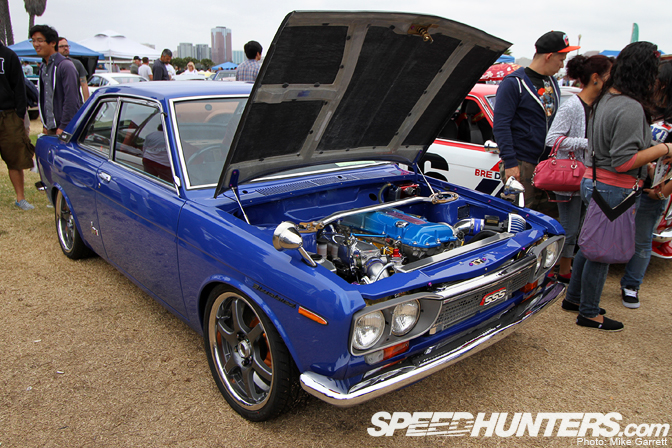 "Neo" style Bluebird coupe with big wheels, big brakes…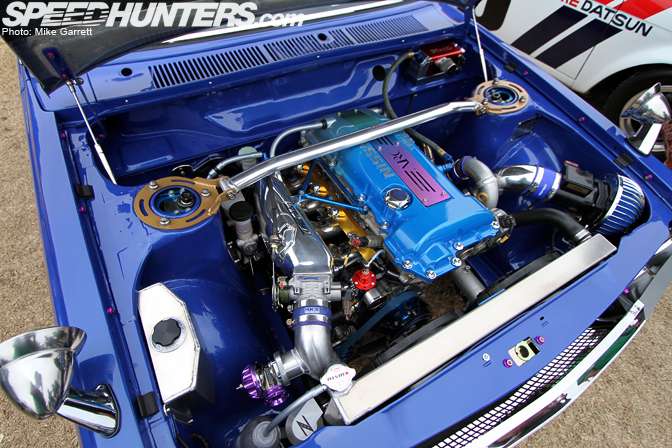 …and a worked SR under the hood.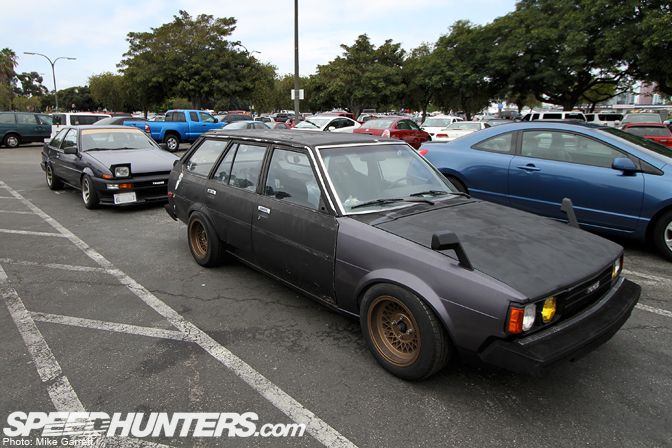 A pair of Corollas spotted in the parking lot.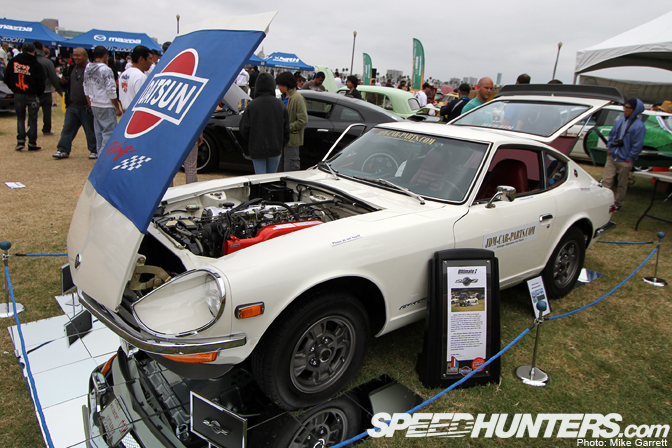 A fully restored 240Z. I think it would be healthier to eat off this car than off my kitchen table.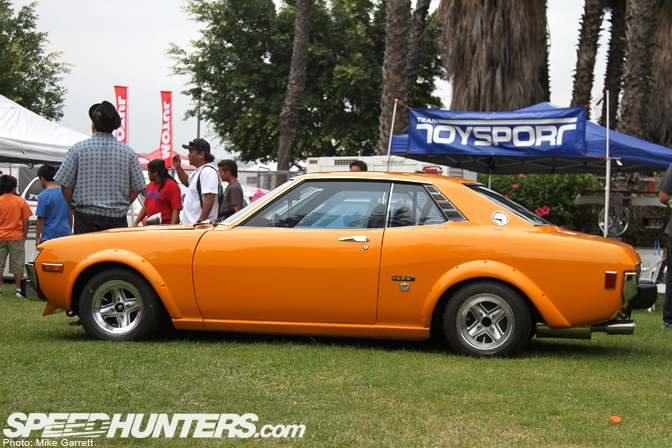 Well, that's it for part three. Back tomorrow to wrap it up!
-Mike Garrett