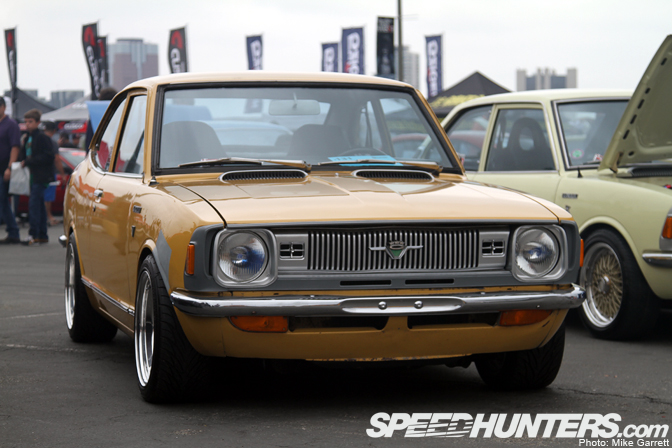 Let's go ahead and jump into part two of our look at the 2011 Japanese Classic Car Show in Long Beach. Based on the number of spectators walking around, vintage Japanese cars continue to be a big draw among SoCal's car enthusiasts.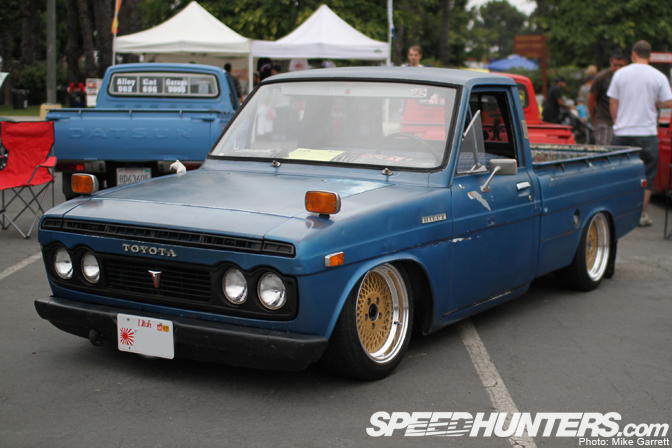 Many old school car nuts bring their cars great distances to take part in JCCS. This slammed Toyota pickup was wearing Utah plates.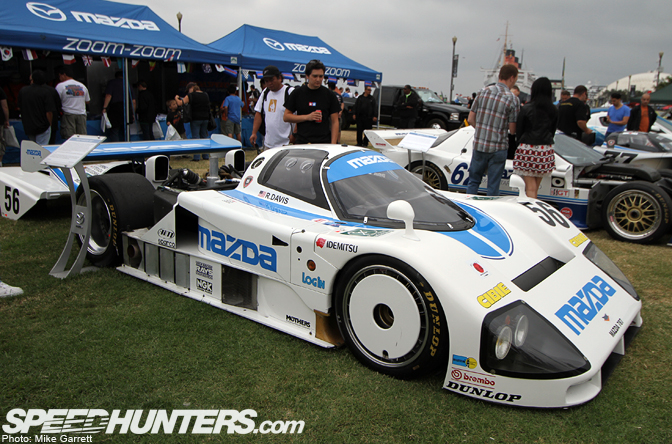 Mazda USA had a large presence at the show including a booth where they gave away tons of cool stuff in exchange for Japan quake relief donations. They also brought out several historic race cars. Not quite as fun as seeing these rotary monsters scream around Laguna Seca a few weeks ago, but always great to see legends like this up close.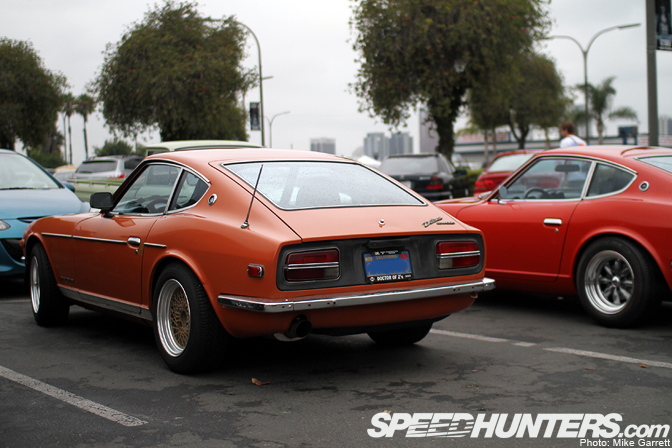 A pair of S30s in different orange hues. With the limited number of spaces available in the showgrounds, the parking lot was packed full of cool cars.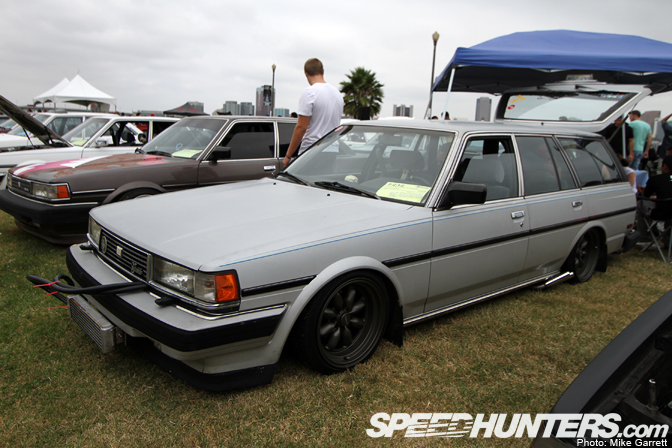 A Cressida wagon doing its best boso impression.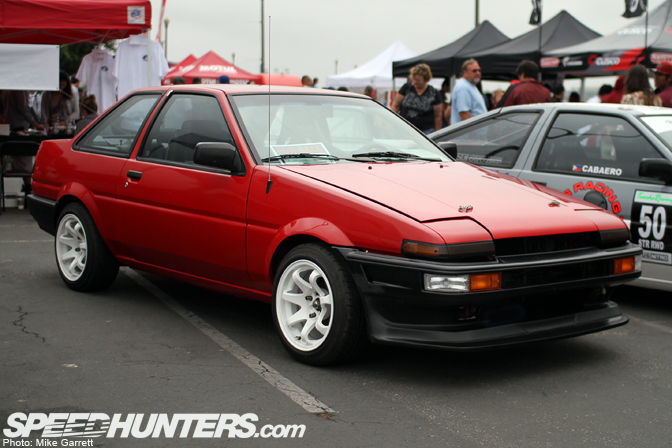 The AE86 guys were out in numbers in usual. Here's a very clean Corolla Coupe with a full Kouki Trueno conversion.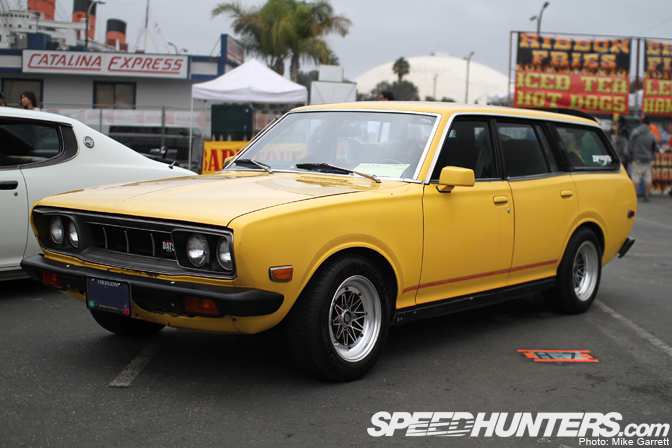 Datsun 610 Wagon looking like a time capsule straight out of the '70s.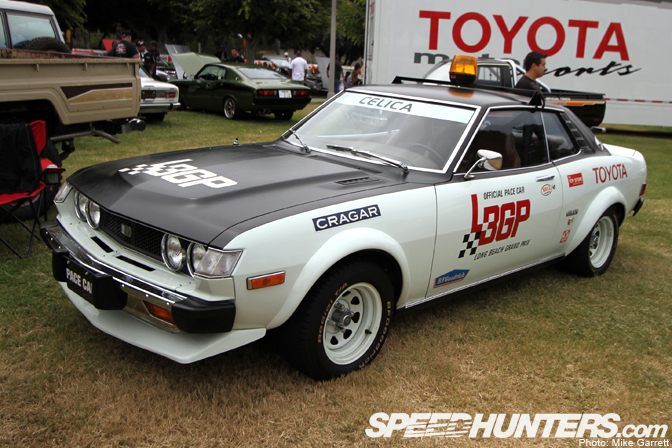 Toyota USA has been a big supporter of JCCS since the beginning. This year they brought out this original Celica pace car from the Long Beach Grand Prix.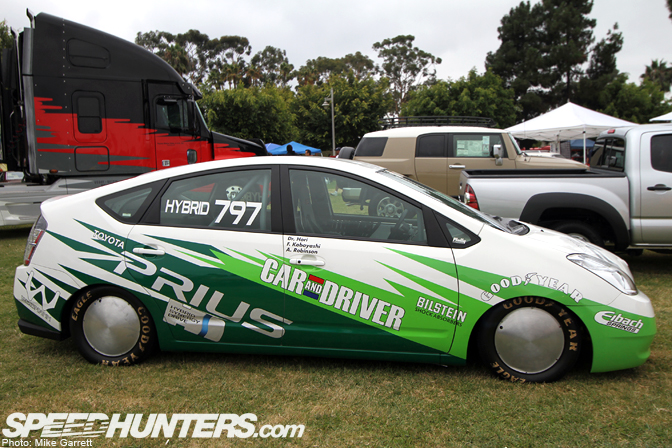 I also thought that this Bonneville-ready Prius was pretty darn cool.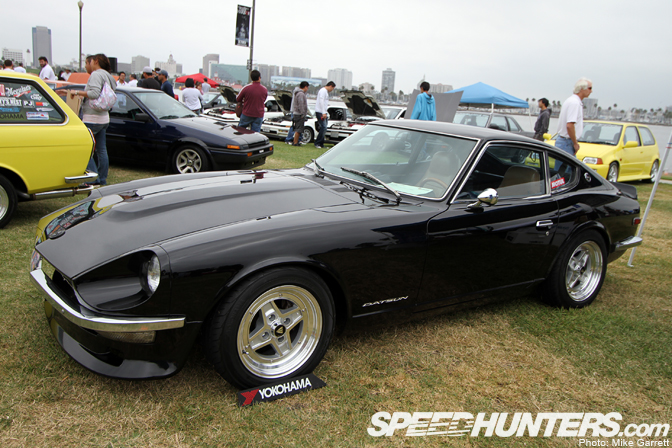 Another beautiful 240Z. Hey what kind of wheels are those?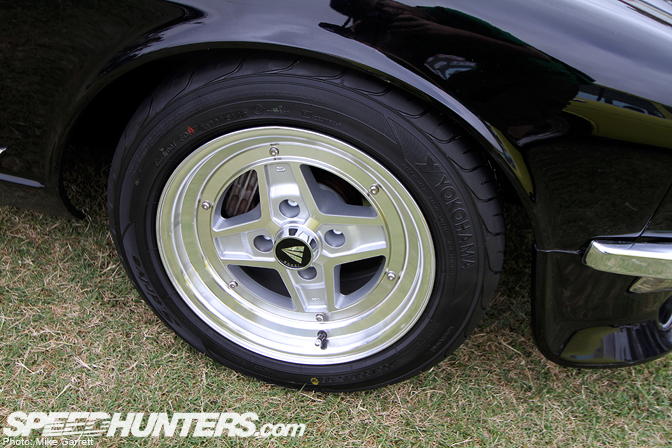 That would be the newly re-released Apache 2 from Enkei. Looks quite good, no? Hey Enkei, if you guys make these in 14 inch I think Miata and 86 guys will buy them like hotcakes.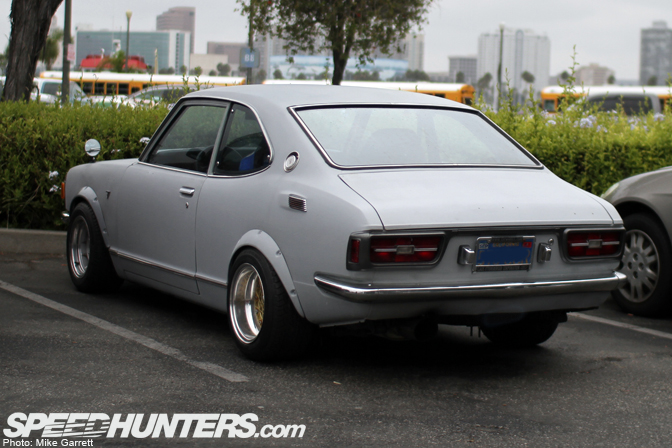 This Corolla was another one of the day's great parking lot sightings.
Not a classic, but I also thought this Honda Odyssey was pretty cool.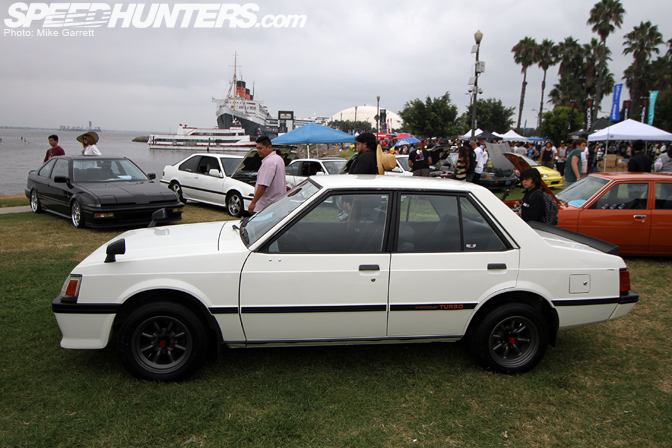 One for the Mitsubishi fans – an '81 Lancer. Don't think I've ever seen one of these in the United States before.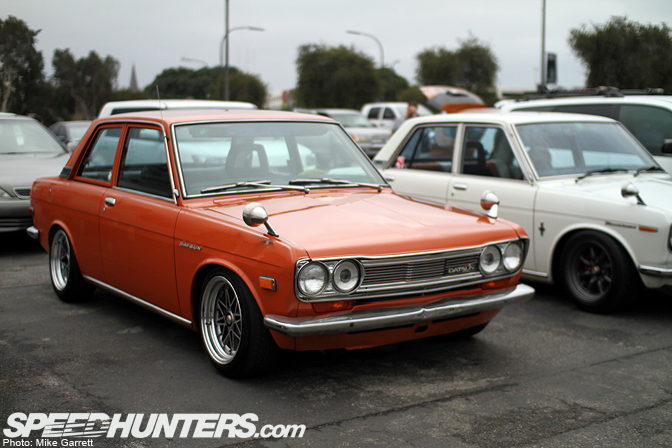 Another one of the many great looking 510s in and around the event. There's something about the color orange and old Datsuns that just works.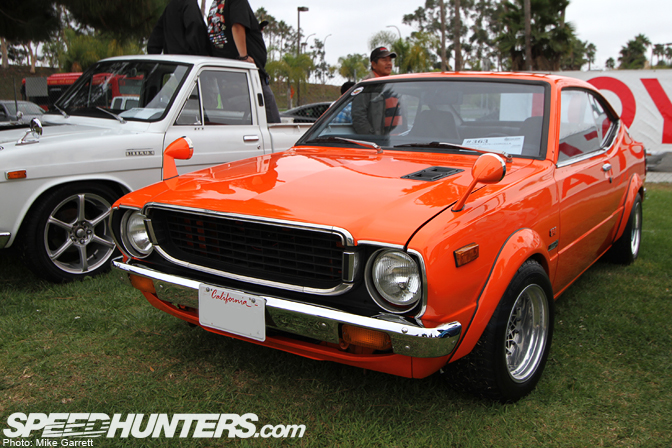 It also happens to work on old Toyotas as well, like this TE37 Corolla.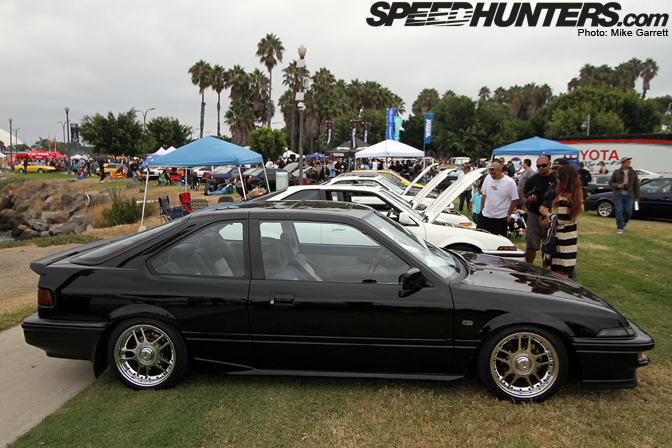 I think this first generation Integra has been at every single JCCS event. I never tire of its clean, period correct look.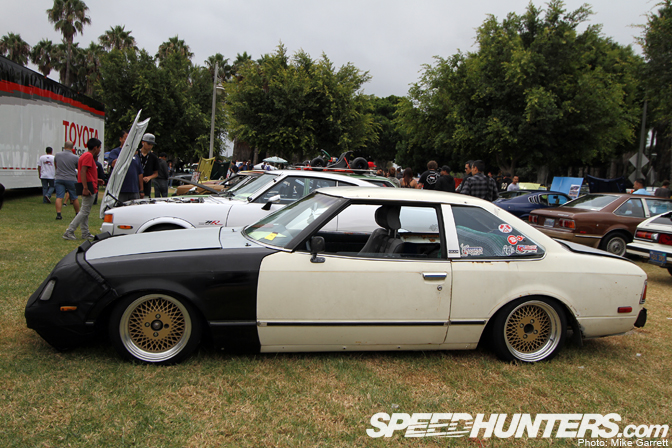 Ratty and low, this Celica was overflowing with personality.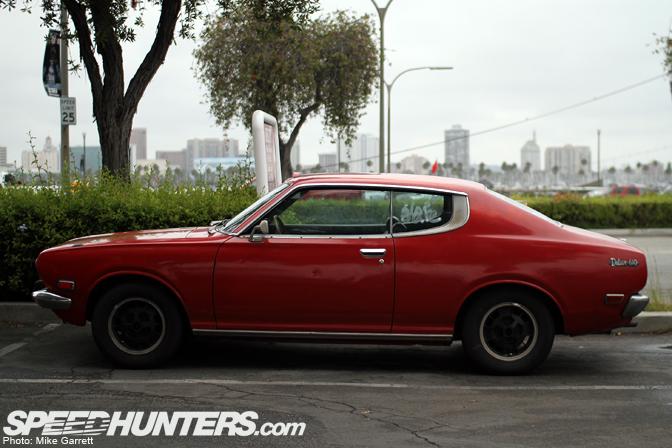 A very original looking Datsun 610 trying to find itself a new owner in the parking lot,.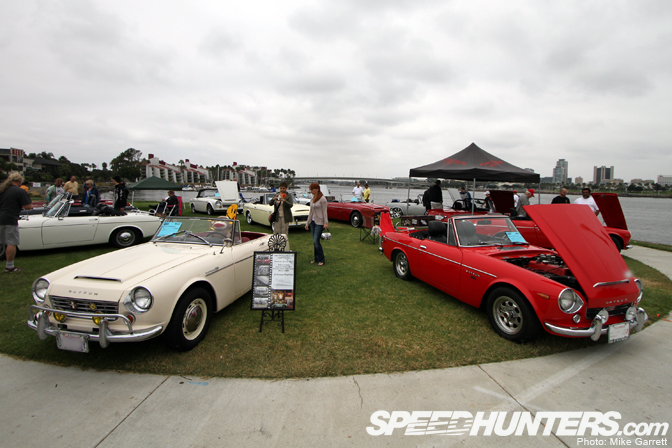 I'll wrap up part two with this wide view of the Datsun Roadster section.
More to come from JCCS!
-Mike Garrett