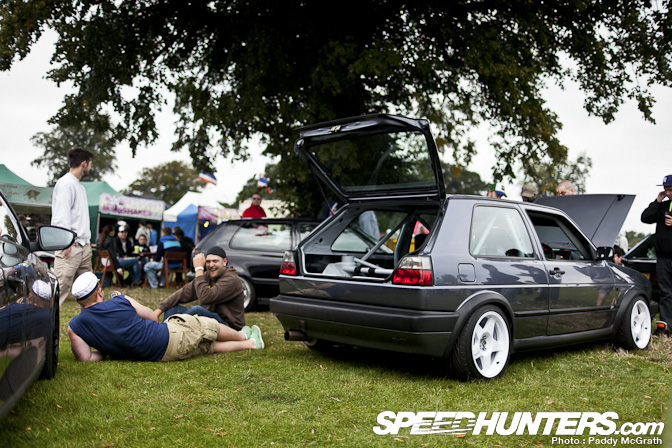 For the final part in our Edition38 event coverage, I thought we'd open with something a little bit more performance orientated. Proof that the VW guys can do performance as well as looks, this Golf was a proper sleeper. I've a spotlight on the car prepared to share with you guys shortly.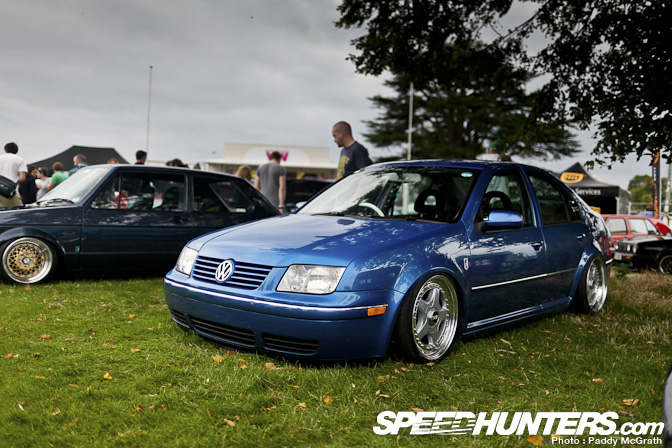 Although it is the aesthetics that the VAG scene excels at.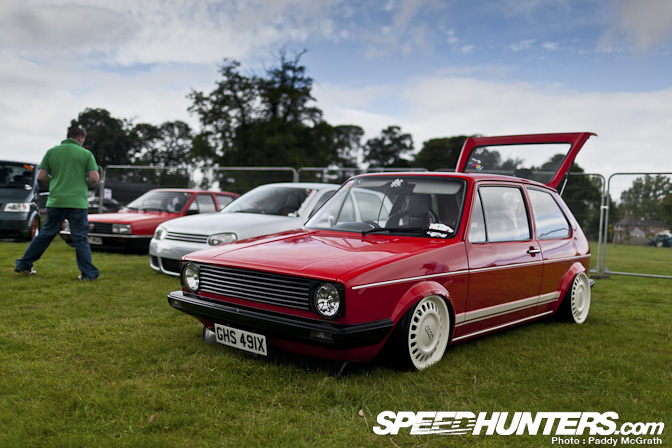 The motoring world is a big enough place that there is more than enough room for us to all get along. Any true petrolhead will always be able to appreciate all sorts of different approaches and never hate on something.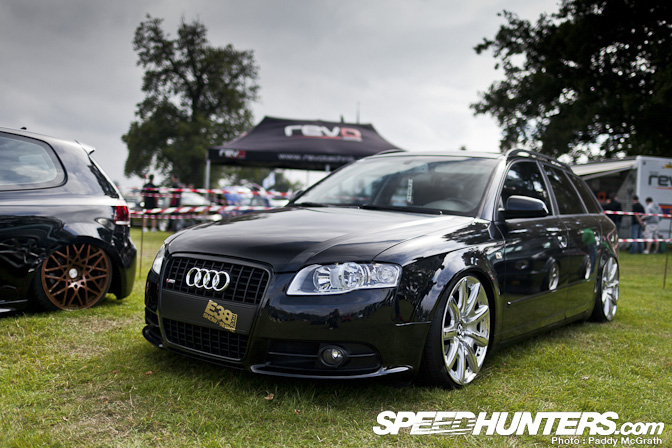 We have to remember that for every one person that wants to build the fastest car around, there will always be another who wants to create something beautiful. 
Aesthetics and performance – the two key ingredients for why we love the things we do.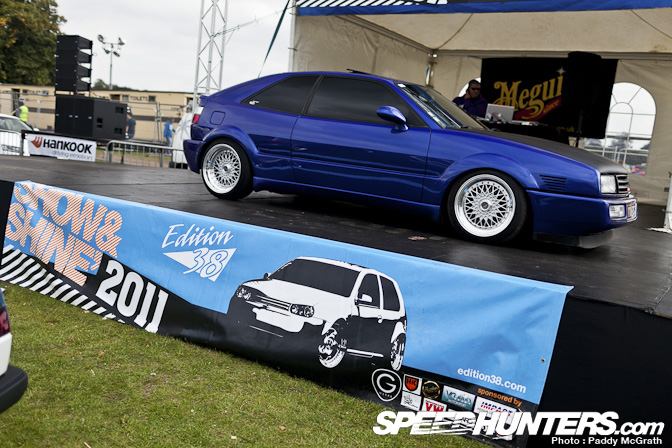 Here's a better look at the Coraddo that we wrapped up the third part of our coverage with.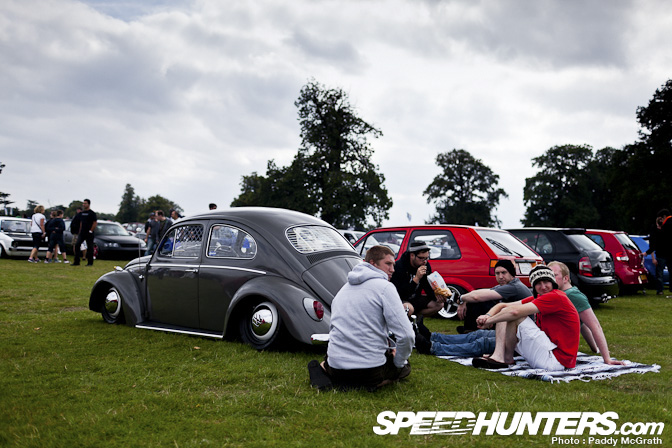 Edition38 is the perfect show to start a weekend of frantic speedhunting. The chilled out atmosphere allows you to gently warm up for the mayhem that usually follows.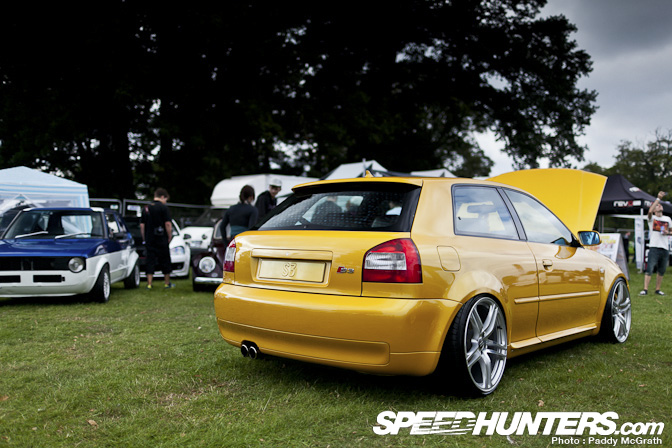 The Audi S3 is a really underrated car, so often overlooked by those seeking four wheel drive dynamics and plenty of tuning potential.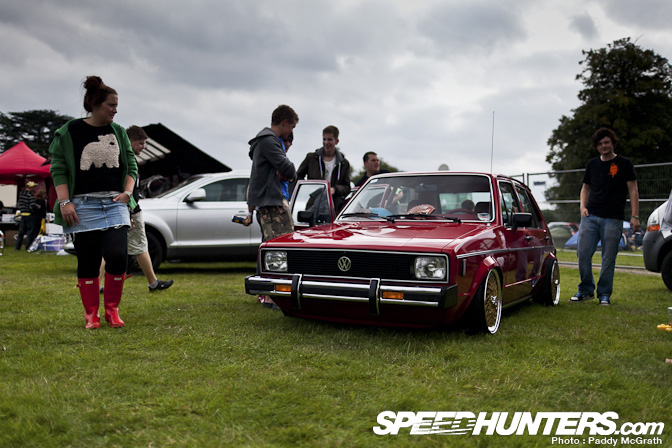 I received quite an education from Rod about this USDM Rabbit.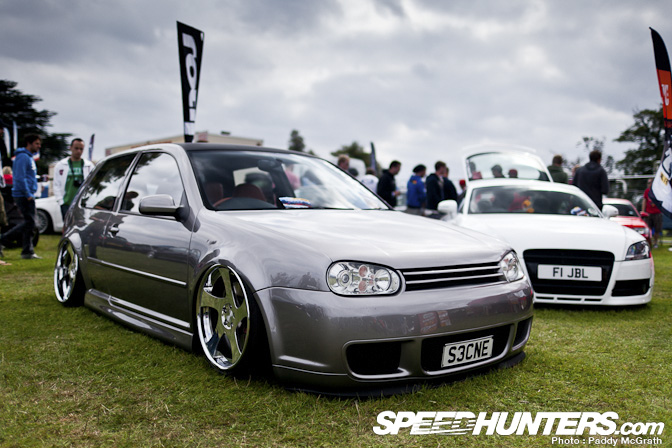 I remember this MKIV from Early Edition and it still looks as good as I remember,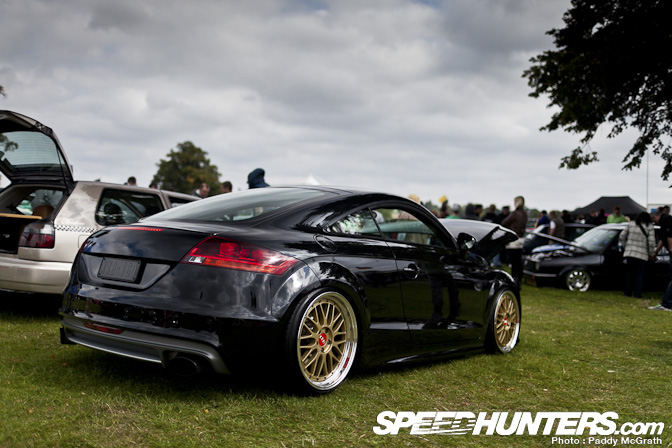 I never really warmed to the original Audi TT but seeing this latest iteration on LMs makes my heart flutter!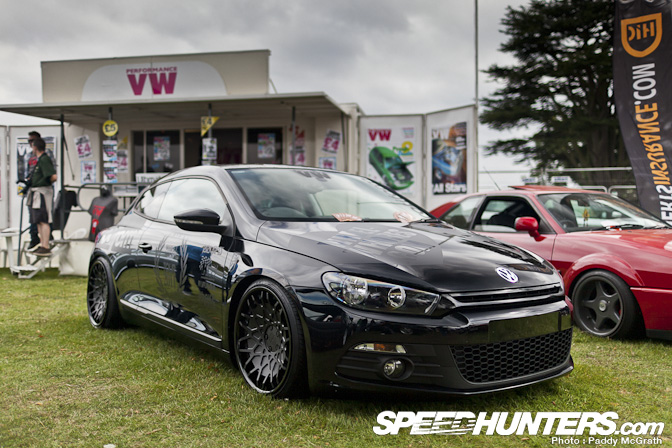 Performance VW editor Elliot Robert's Scirocco was rolling on some new Rotiform BTHs, a wheel which has split opinions across the board. This is a good thing in my opinion as becoming complacent leads to boring design and creations.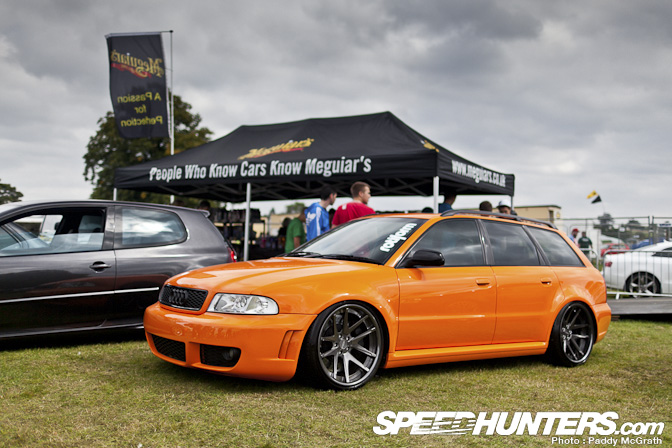 I'm pretty certain Jereon has shared this A4 with you before but it needs showing again and again and again …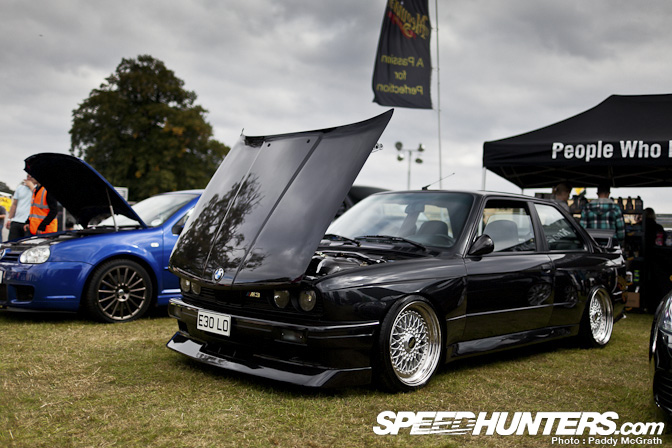 This E30 M3 was perfect. Absolutely perfect. You know there is a spotlight on the way …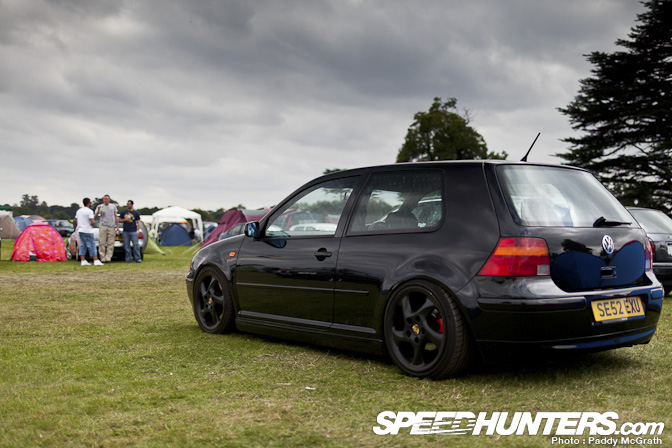 More Porsche wheels on a MKIV Golf that was hiding in the campsite …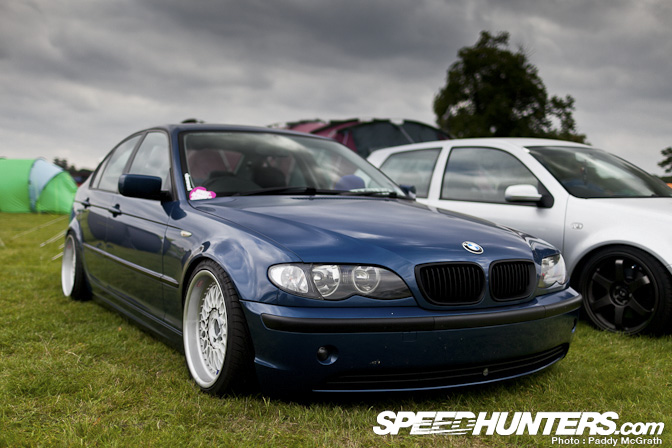 … along with this E46 saloon.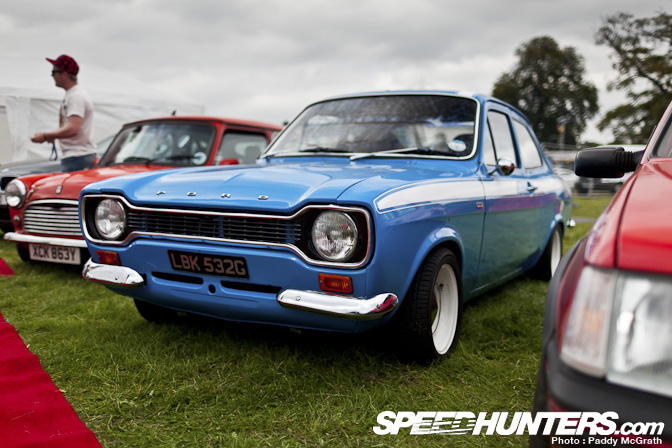 This MKI Escort made me so happy and warm inside, it looked incredible.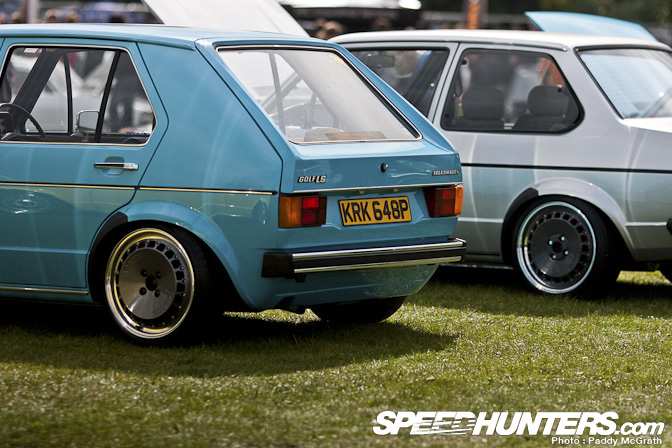 As always, Edition38 delivered. Not only does the show give us lots of what you would expect from a great show but it also contains things which challenge our ways of thinking.
Roll on Early Edition 2012 … 
-
Paddy McGrath