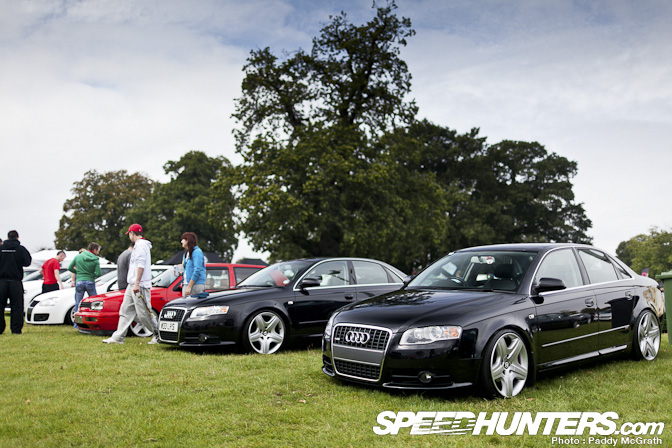 Back again with further coverage of last weekend's Edition show in the UK. Bentley wheels are getting more and more common in Volkswagen / Audi circles and although they do look good I fear they are becoming played out too much.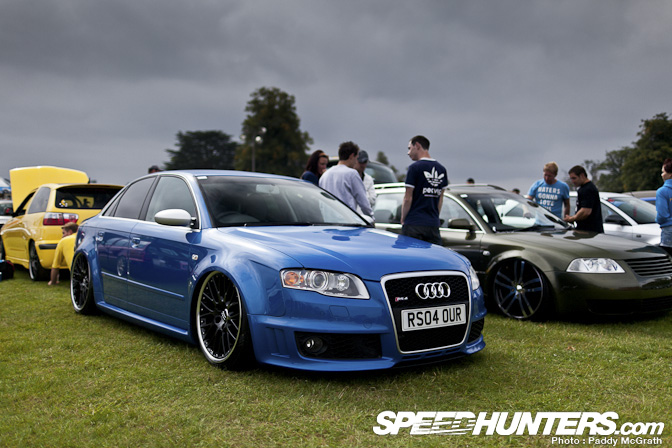 I thought I'd included another shot of the airbagged RS4.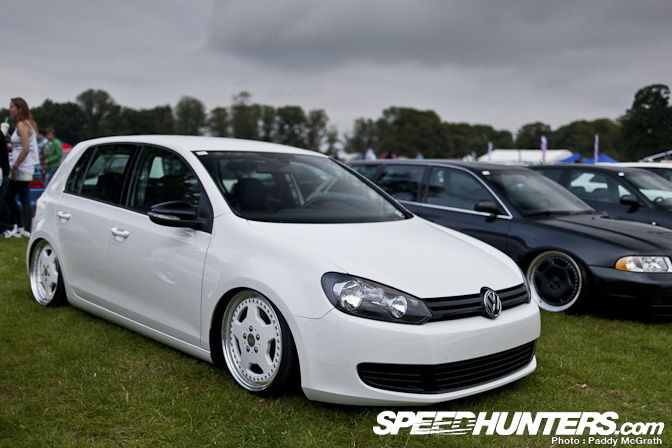 Actually, the amount of cars running air suspension this year seems to have increased quite considerably since last year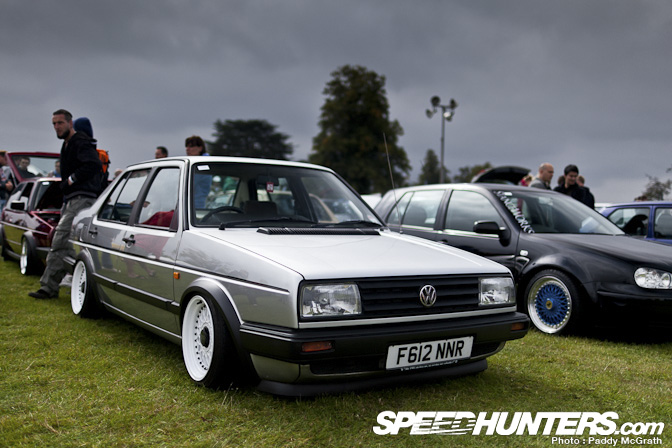 Jetta on flat white BBS wheels was a good look.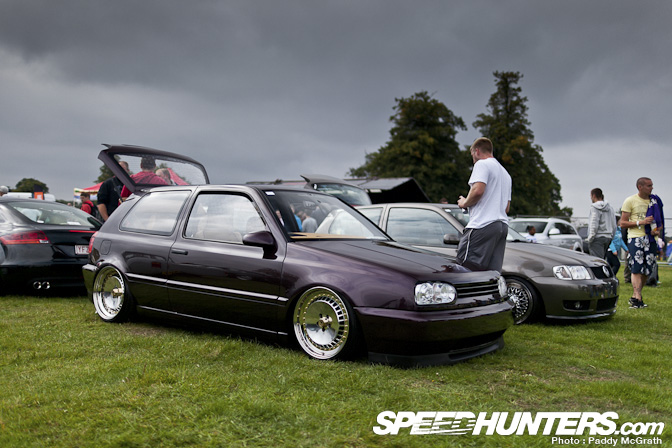 Although these Schmidt wheels looked incredible under this Golf.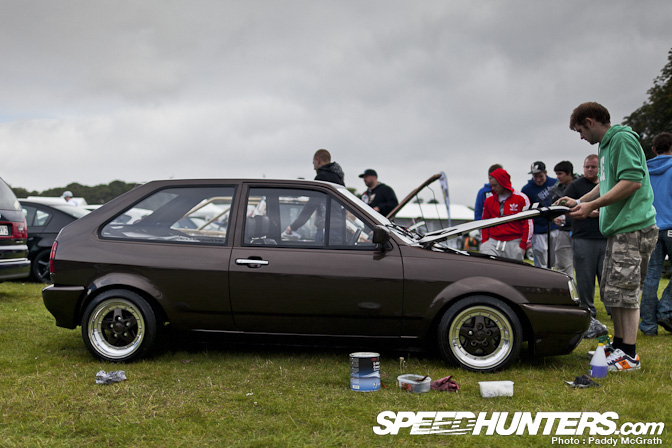 I'm still more of a static drop guy myself so this Polo ticked all the right boxes.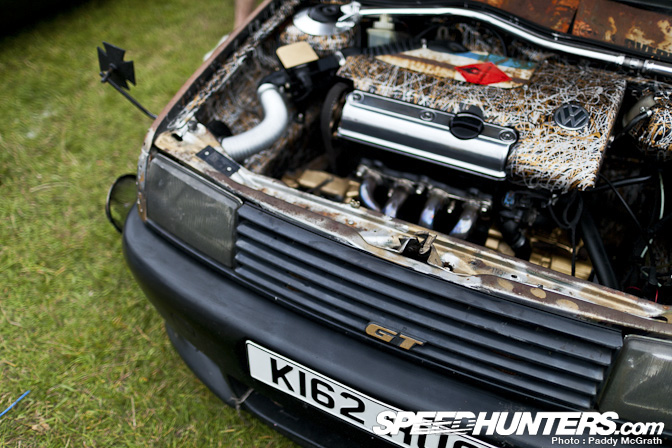 I nearly forgot about this. I'm sure this will certainly divide opinions but it's important to have cars like this around …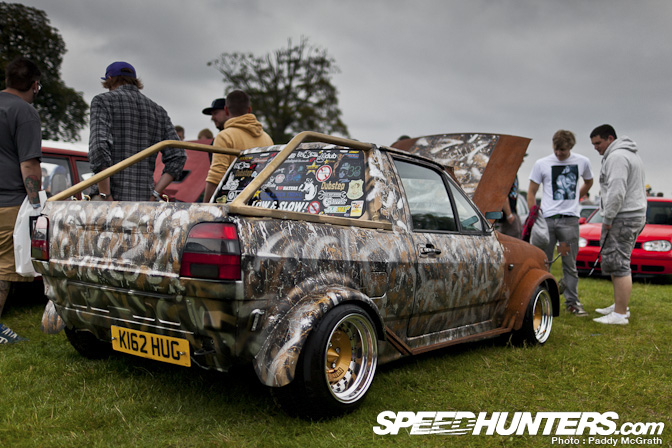 … if only to challenge our own ideas and imagintation. Although I'm not particulary fond of the end result, I can still appreciate why what was done, was done.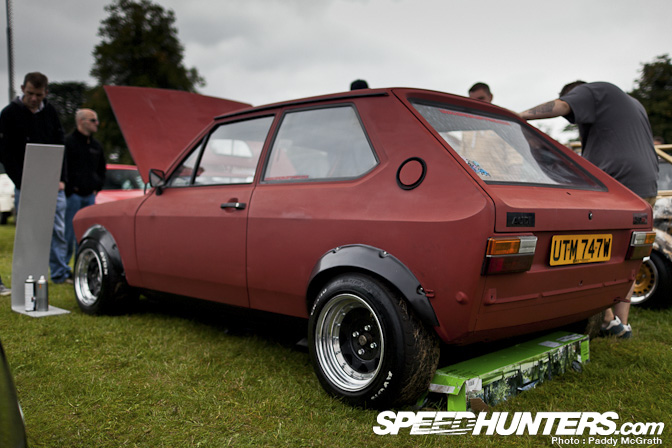 This Audi 50 however may have looked rat but it was done for reasons that we as speedhunters would approve of. Spotlight in the near future.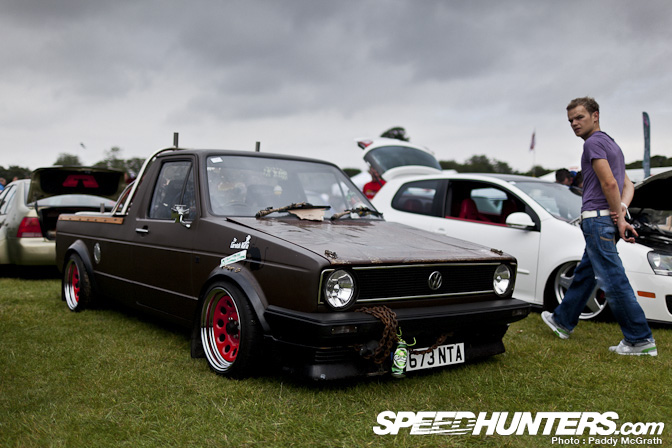 I can't help but think how much nicer this would be without the unnecessary extras. I did like the front arch repaired with twine however.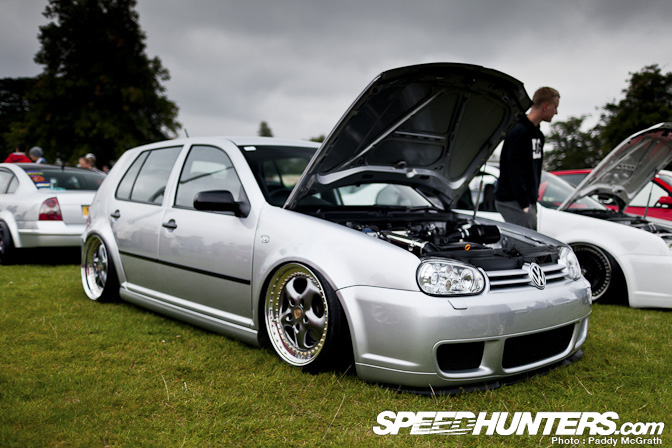 Five door MKIV Golf with Porsche wheels and running on air.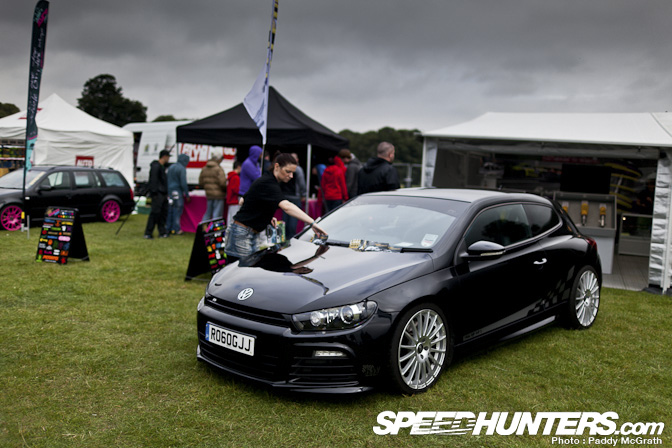 KW Suspensions UK were present with two demonstration cars, both of which remained civilised.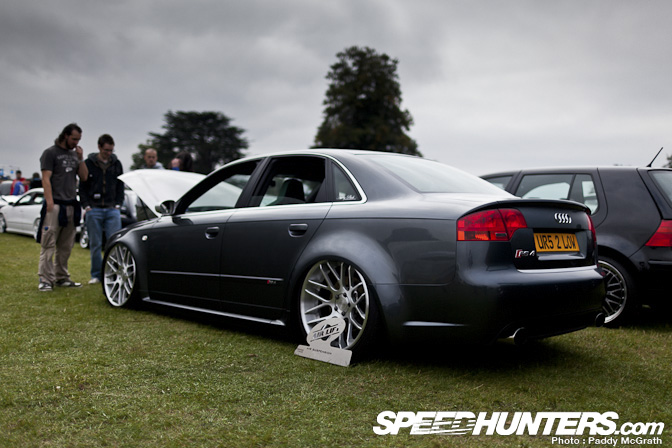 A seperate Audi RS4 on airbags.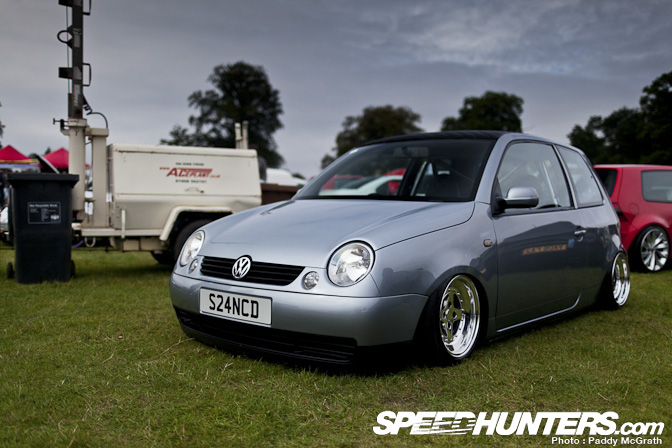 More Lupo love for you guys, cracking little cars.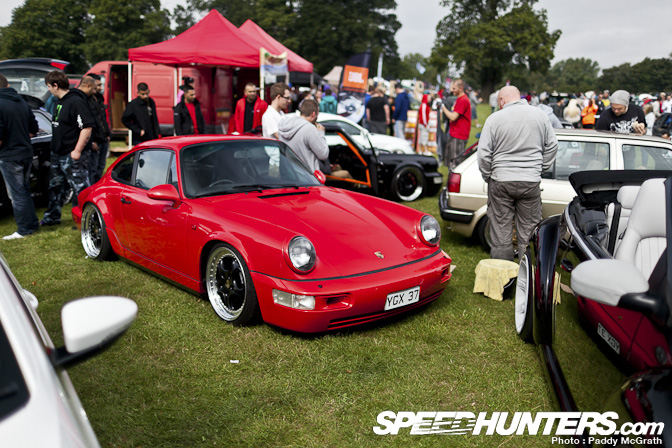 Ah, a 964 Porsche and not a 934 like I mistakenly labelled a car in a previous post. At least I didn't weigh in and call it a 993 right ?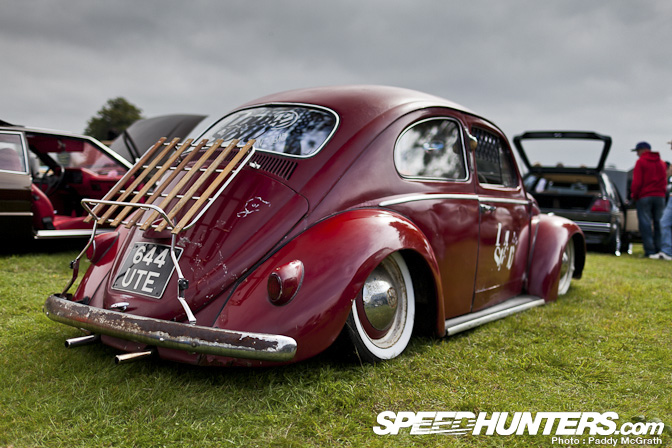 I think Rod had a bit of a soft spot for this bug.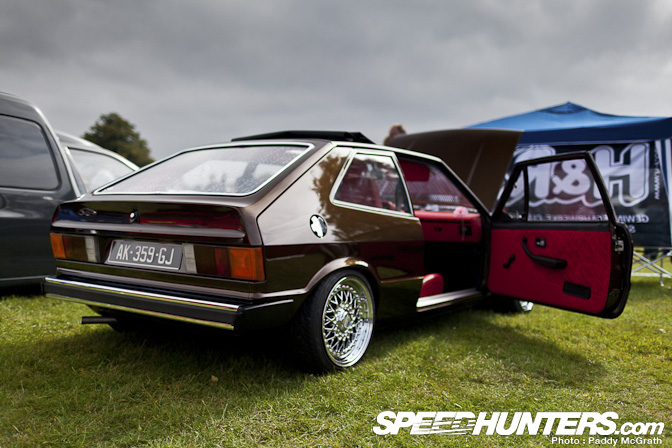 This Scirocco has had lots of exposure in print and it's not hard to see why.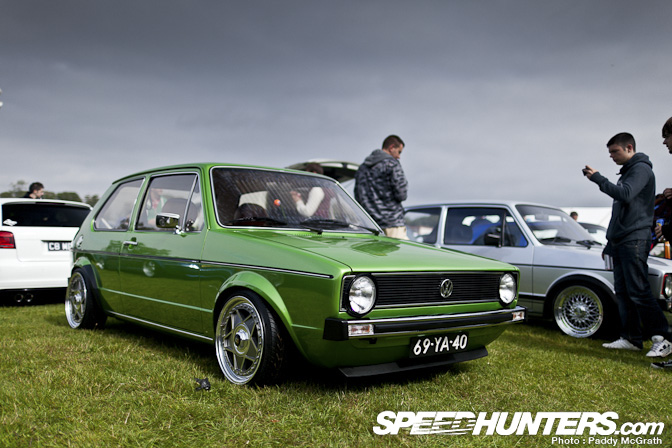 I'm not sure about the wheels but I absolutely love the colour of this MKI Golf.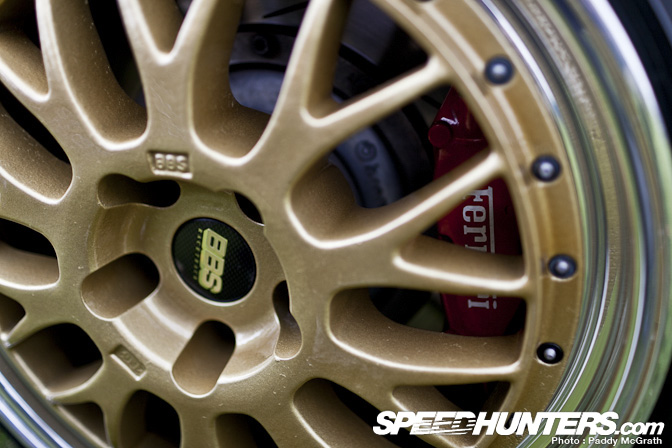 A closer look at the Ferrari F360 brakes which were found on a MKIV Golf from a previous post.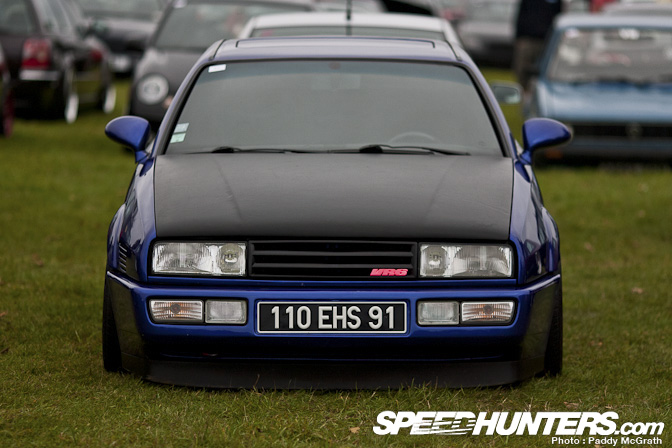 I know some of you have the love for the Corrado, so I'll wrap up this post with a shot of this VR6 example. 
-
Paddy McGrath