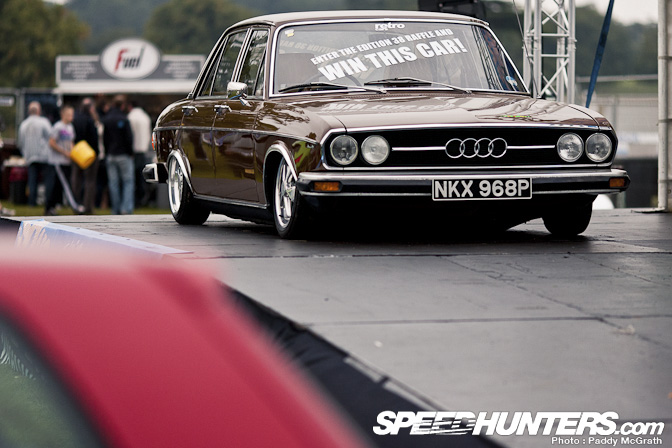 What an incredible weekend last weekend gone was. Two amazing shows in the shape of Edition38 XI and Trax at Silverstone, a visit to the awesome crew at Driftworks and a close look at the Track Culture V10 E46 M3. Trying to get through all this coverage will be quite the task but I'm hoping you'll enjoy what we covered for your viewing pleasure.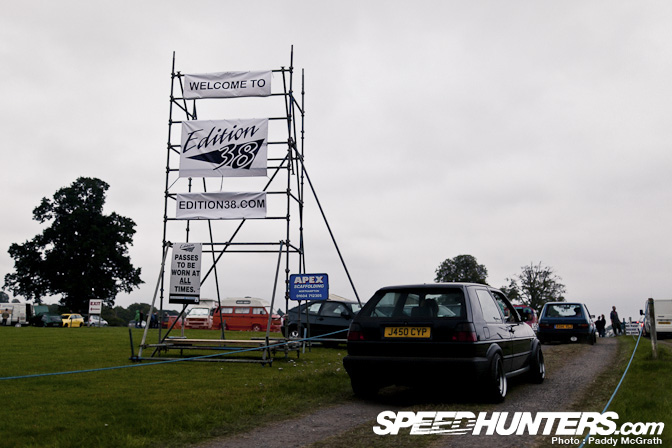 The UK being the UK, weather is usually more miss than hit. However, it never seems to affect the numbers of people who travel from all over Europe to attend the Edition38 shows.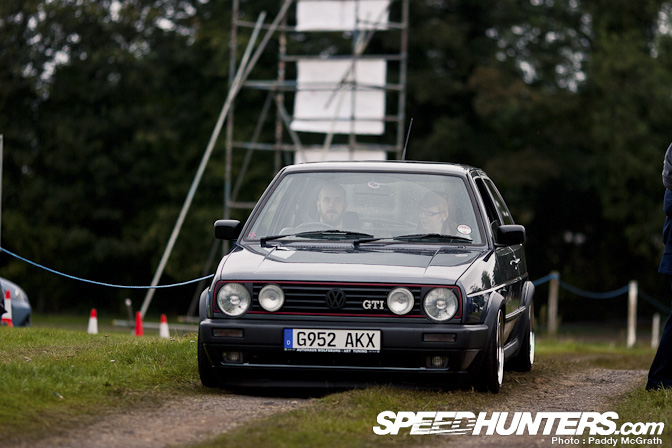 The entrance to the show was a spectacle unto itself as we waitied to see which cars would arrive into view …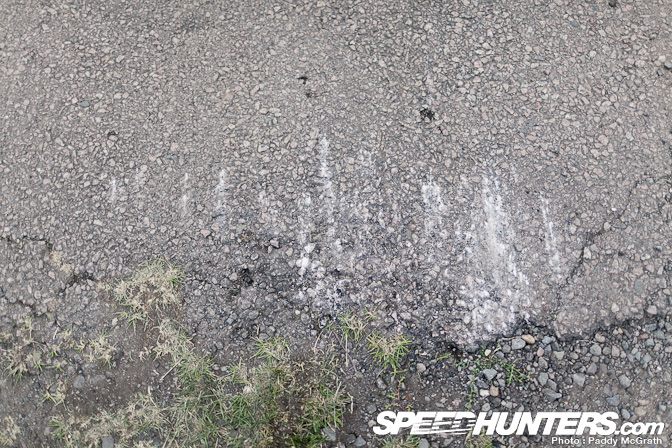 … with the odd car leaving its own personal mark.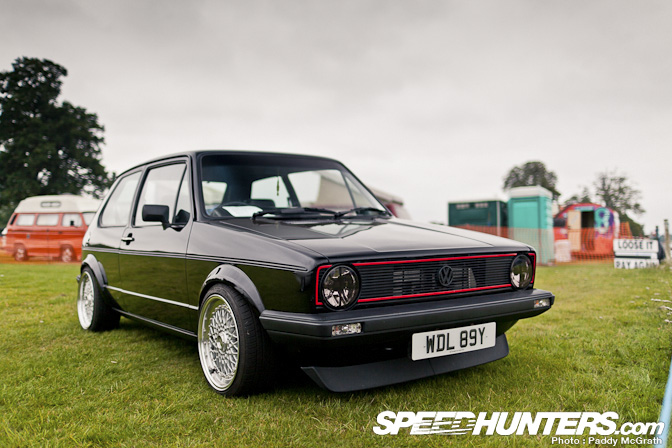 This MKI Golf was for sale. Sublime pretty much sums it up.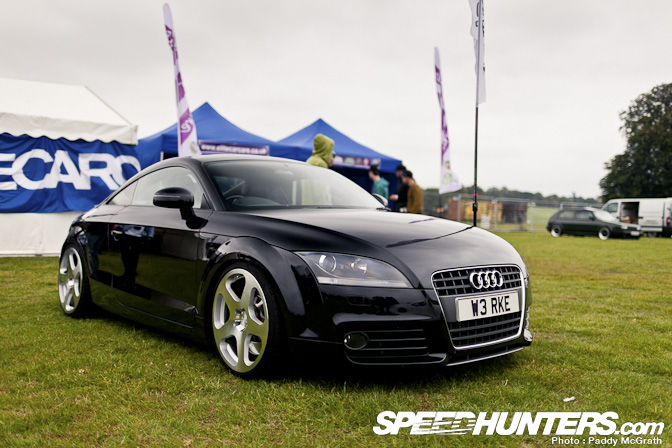 Inside the show area early on Saturday, the show was beginning to come to life.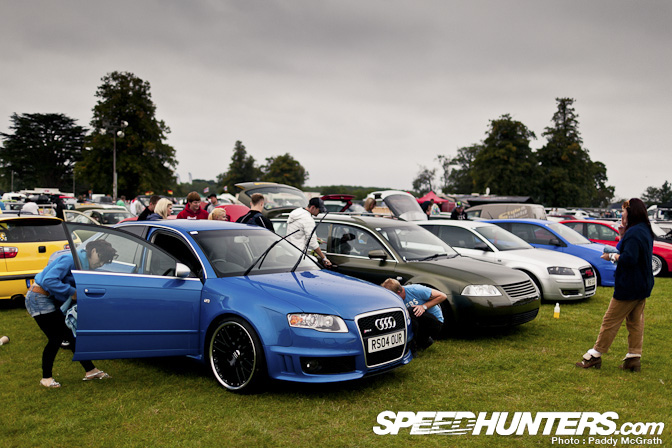 Those who had arrived earlier in the morning were busy wiping their motors down and bringing them up to standard.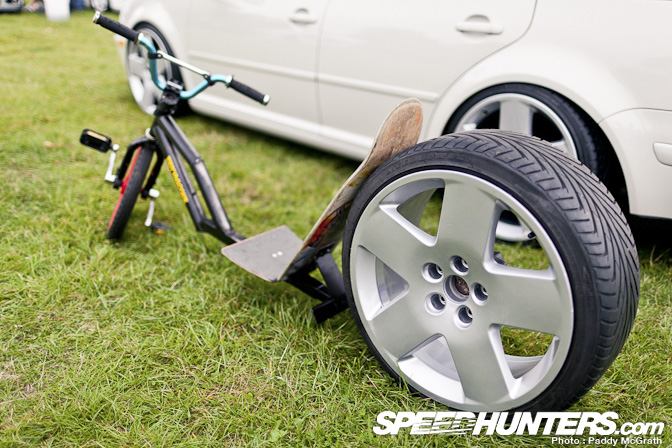 This awesome big wheel would spell certain death for this speedhunter if I even considered using it.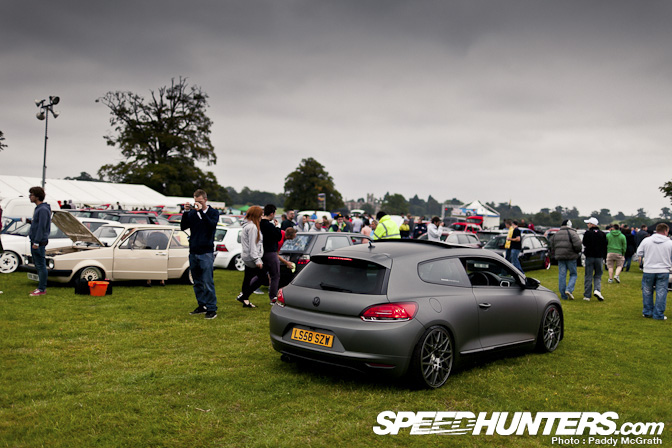 Matte painted Scirocco on Rotiform BLQs rolling through and into position.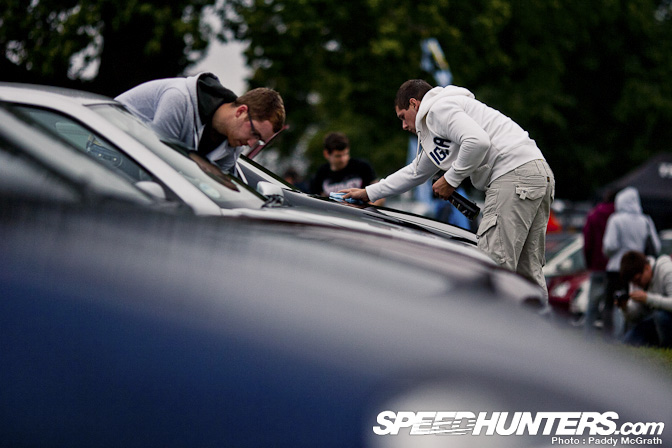 The VAG guys do like their cleaning!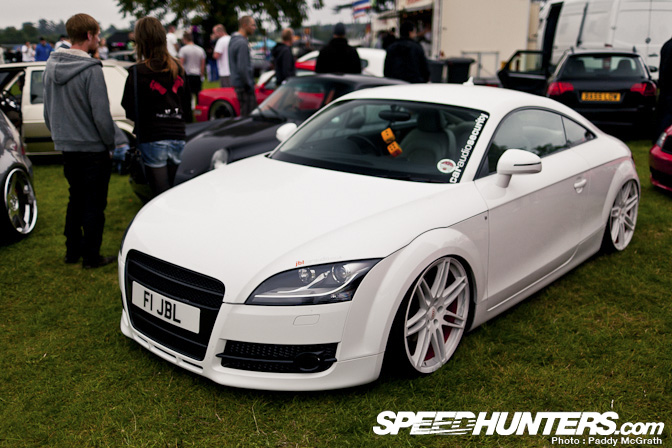 JBL had this simply styled Audi TT on display …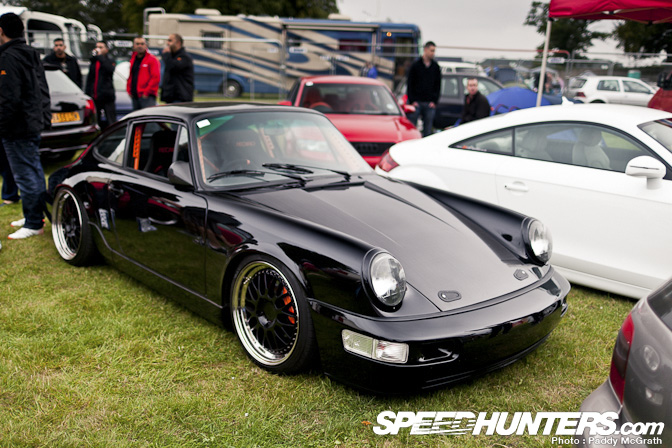 … but this Porsche – 934 I think? – absolutely stole the show for me. Expect a spotlight in the future.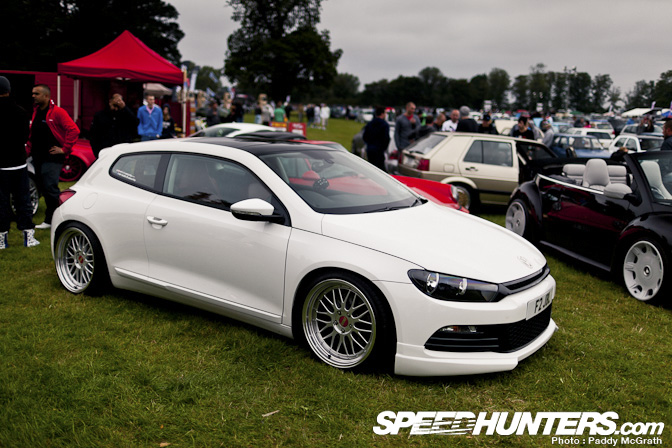 Another Scirocco on BBS LMs – which are my absolute favourite wheel of all time – looked great.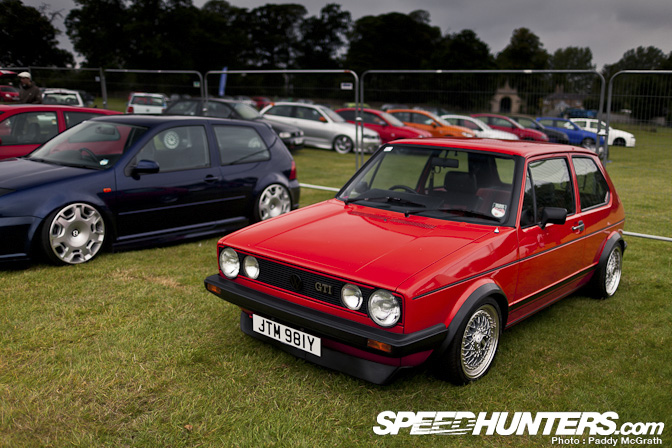 Another BBS'd MKI Golf GTI. It's clichéd as hell but damn it looks good.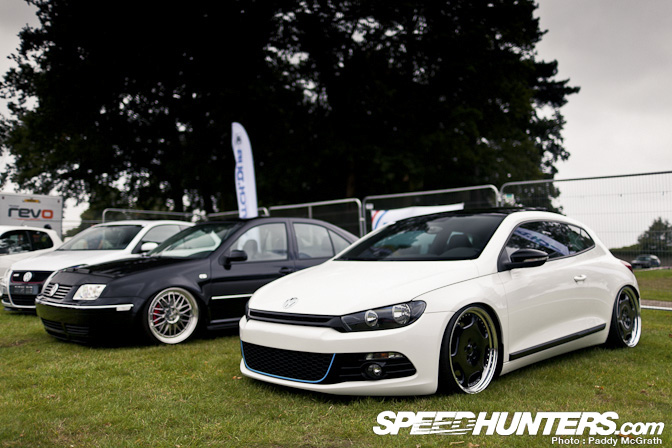 More Scirocco love, this time from some of the guys who travelled from the Netherlands. This one was wearing Carlsson wheels if I remember correctly.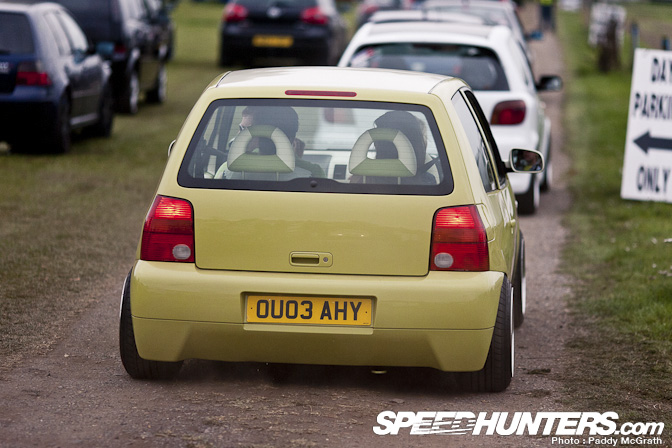 The Lupo has really earned a strong following in the VAG scene and rightly so.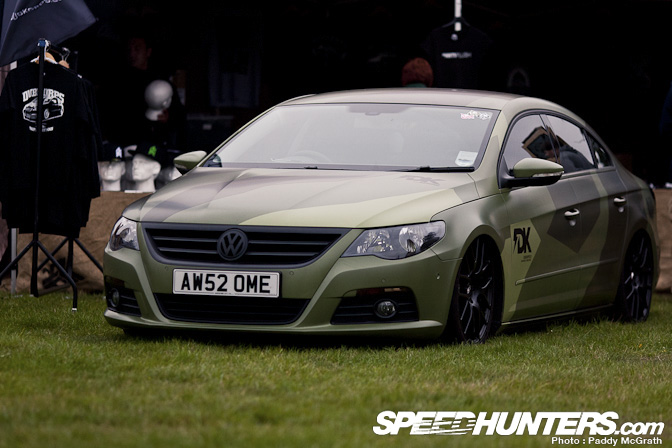 Dubkorps had this bagged Passat CC in a camo wrap on their stand.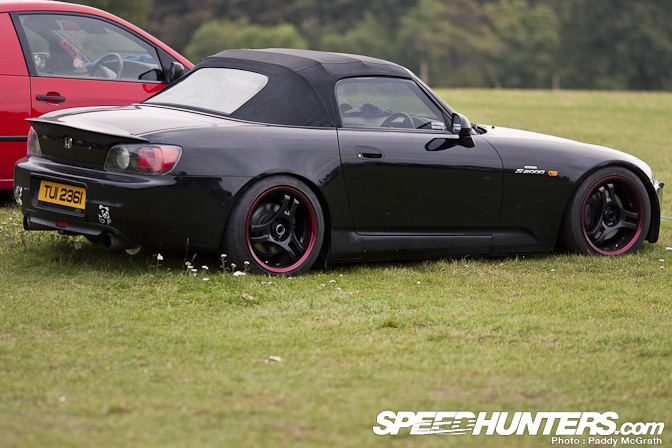 Spotted in the car park was this S2000 on triple Advans. It definitely stood out amongst the more traditional German motors that frequent this show.
More coming in part two … 
-
Paddy McGrath