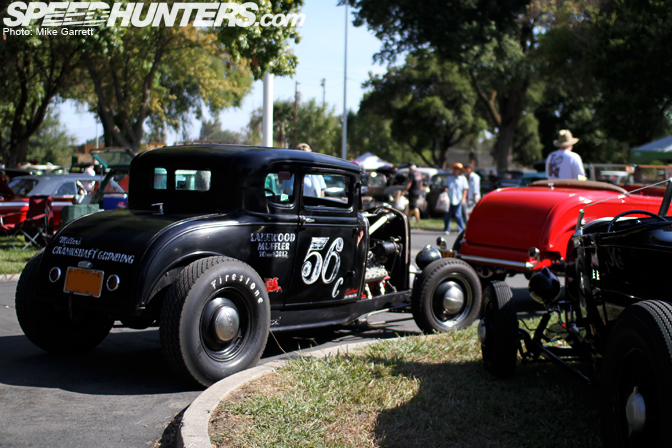 I think the stories on Speedhunters at the moment a perfect snapshot of global automotive culture at the moment. Dino is bringing the VIP hotness from Osaka, Paddy and Jonathan a dose of classic European motoring from Goodwood, Jeroen has the latest and greatest from Frankfurt, and I'm here with some old fashioned Hot Rods and customs and Billetproof.
Here's the third of my four part look at Billetproof 2011.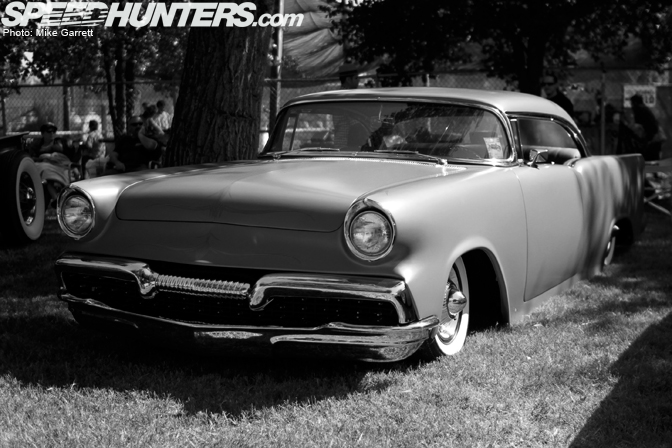 Anyone want to take a stab at what kind of car this is? If you guessed '57 Pontiac then consider yourself pretty damn good a this. With all the custom work I had to look at the entry card to see what this thing started out as.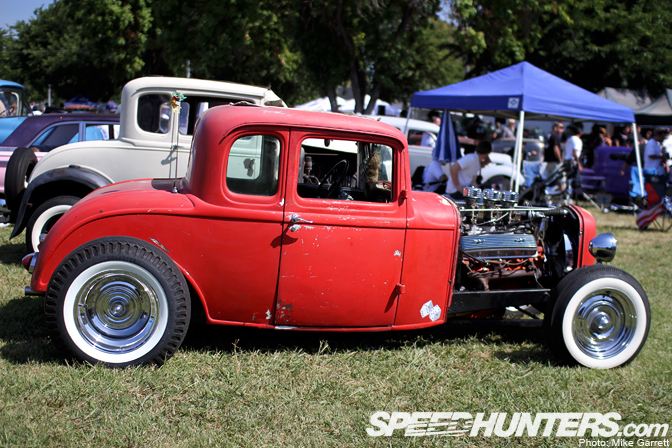 Rod tells me the style of a channeled Hot Rod with a high roofline is a style originated on the East Coast of the United States. That would explain why you don't see a whole lot of them here in California.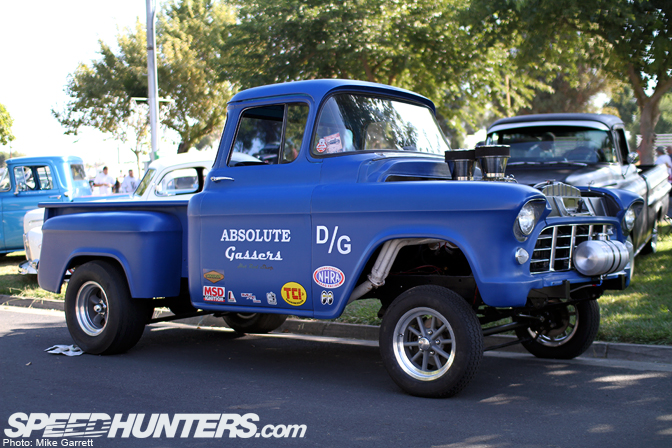 The world needs more pickup truck gassers. This step-side Chevy is just too cool.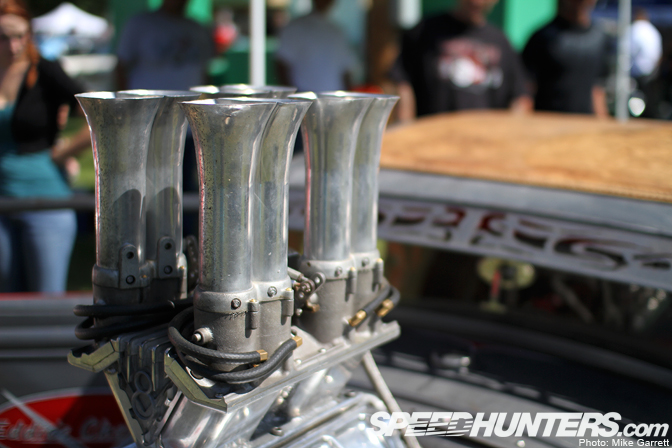 Stacks of fun!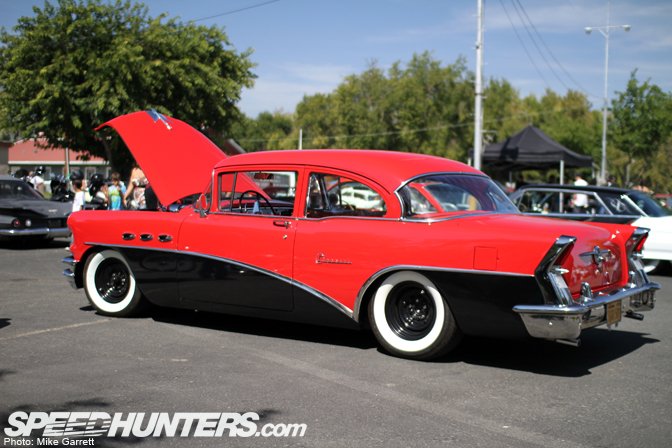 A bit of lowering and an eye-catching color combo turn this stock-bodied Buick into a mean cruiser.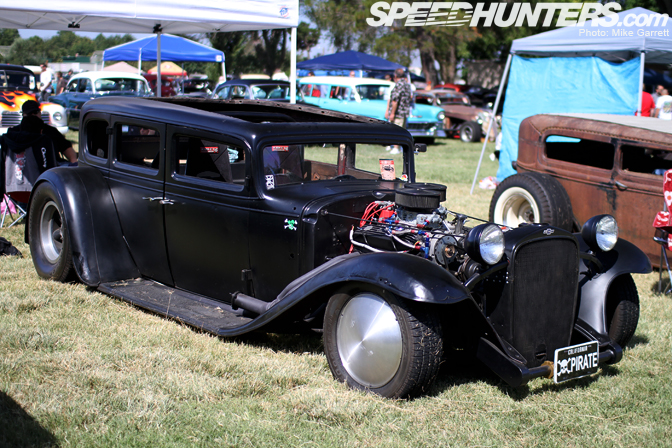 Some of the cars that show up at Billetproof aren't necessarily traditional Hot Rods, but crazy homebuilt machines done very much in the grassroots spirit.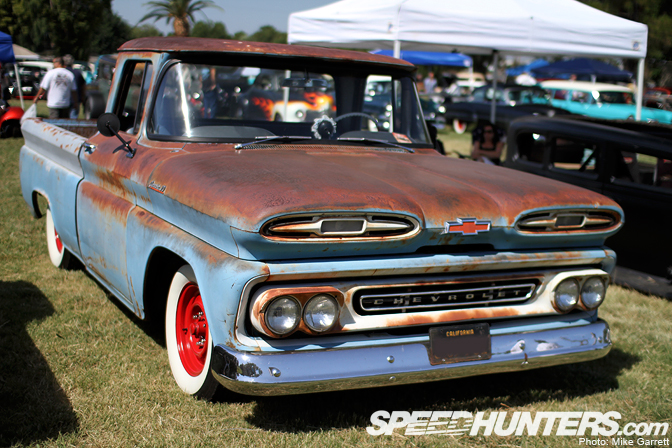 To paint this truck would be a crime.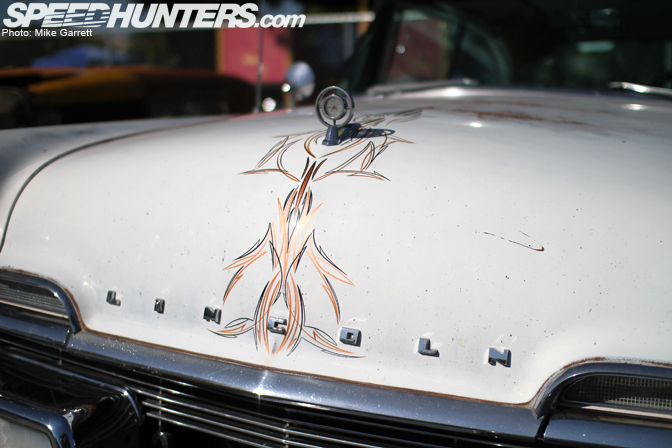 The vast reaches of a Lincoln's hood become a perfect canvas for some pinstriping.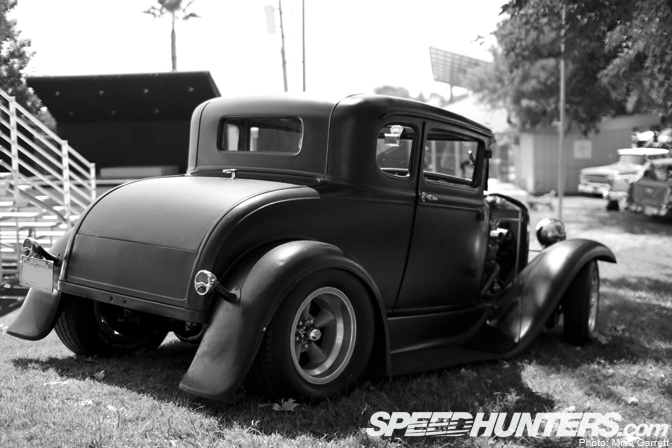 Can Hot Rods have "flush" wheel fitment? I think this photo says yes.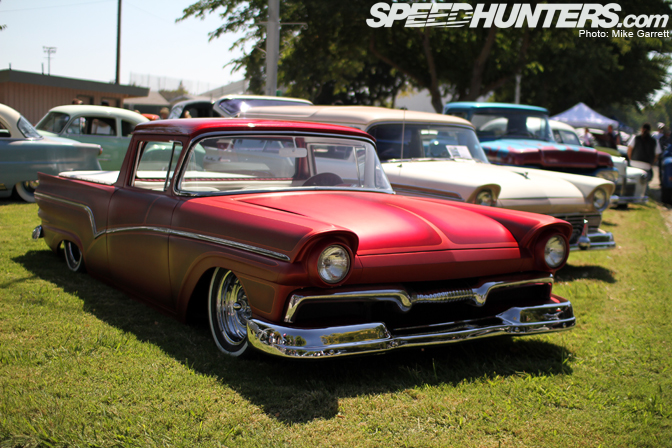 Slammed and shaved '57 Ranchero is the right machine for hauling.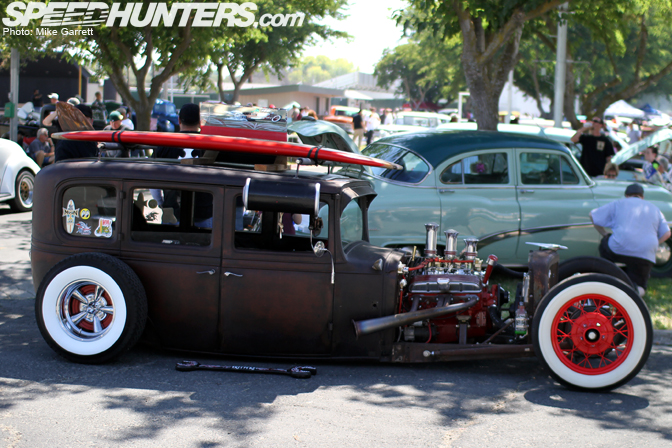 Surf's up!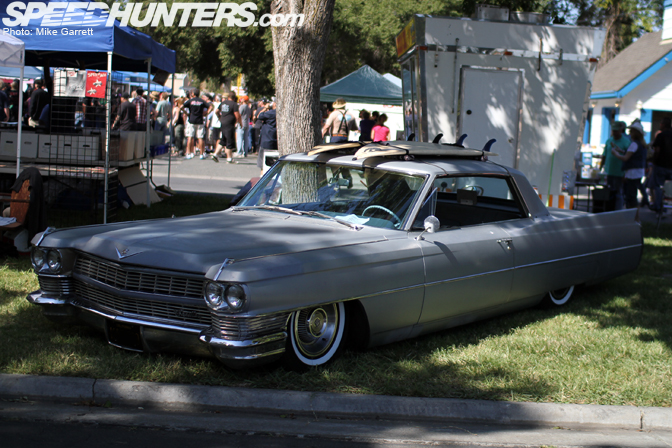 This Caddy also had surf boards on the roof, though I imagine they'd fit just as well in the enormous trunk.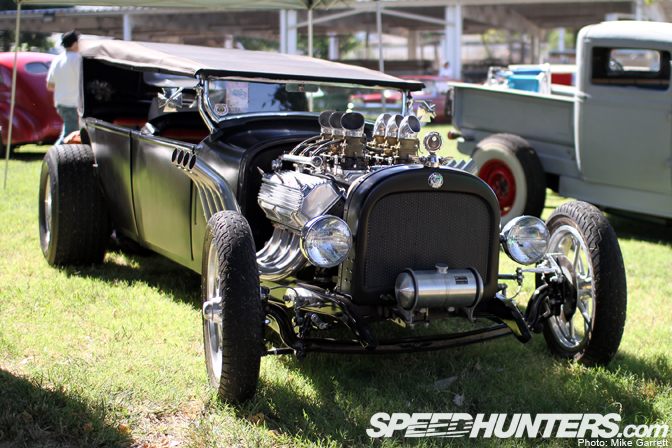 I think I've found Rat Fink's car. Plenty of room for his nasty rodent body in there…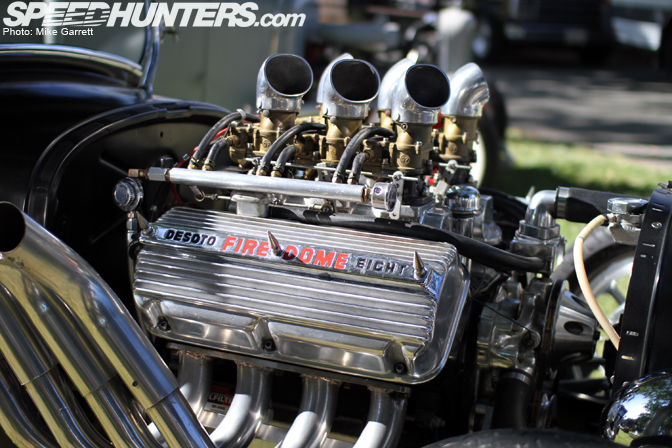 …and the Desoto Fire Dome should provide more than enough motivation to get him down the road.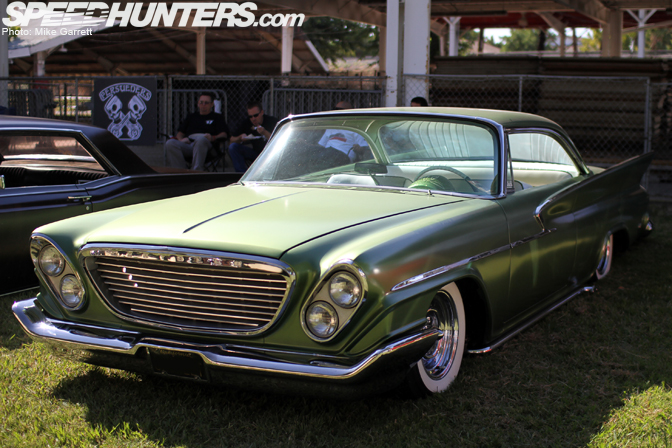 You might remember this Chrysler from my coverage of last year's show. A great example of a later model mild custom.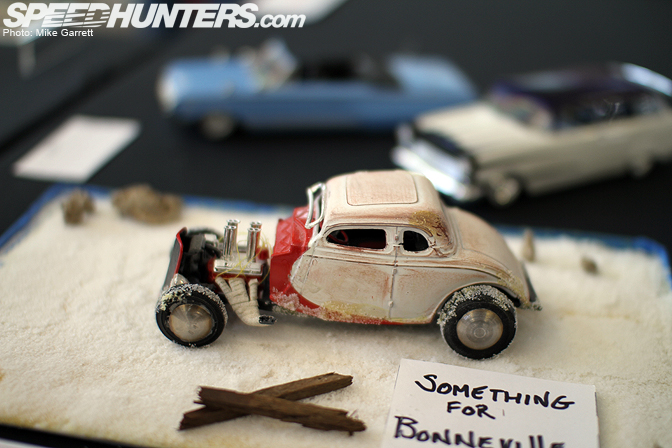 The salt flats in scale. Just one of the cool finds in the model car contest.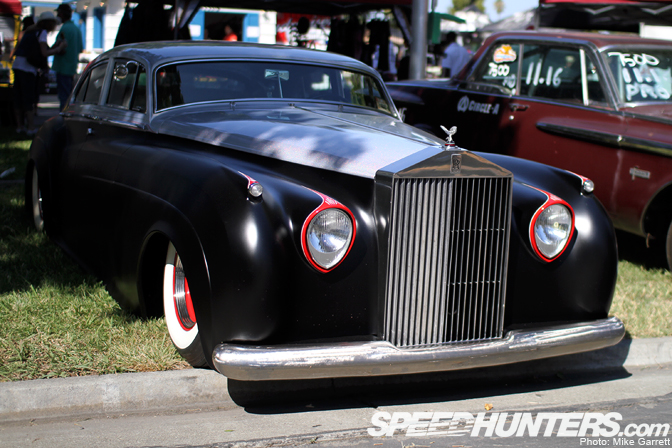 I spotlighted this '59 Rolls Royce back in 2009. Here you can see the progress that's been made since then.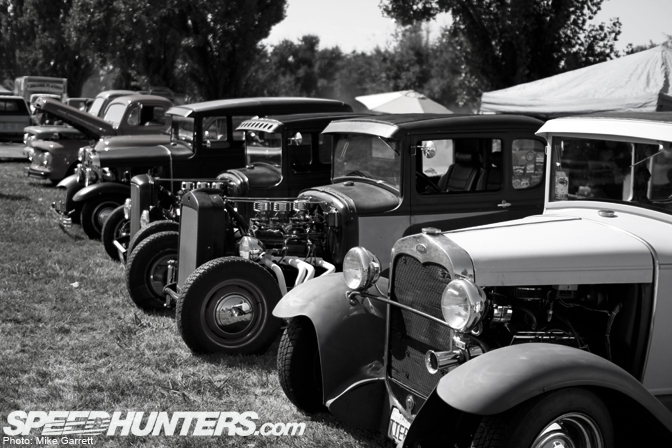 A nice lineup of Hot Rods in the grass, some with fenders, some without.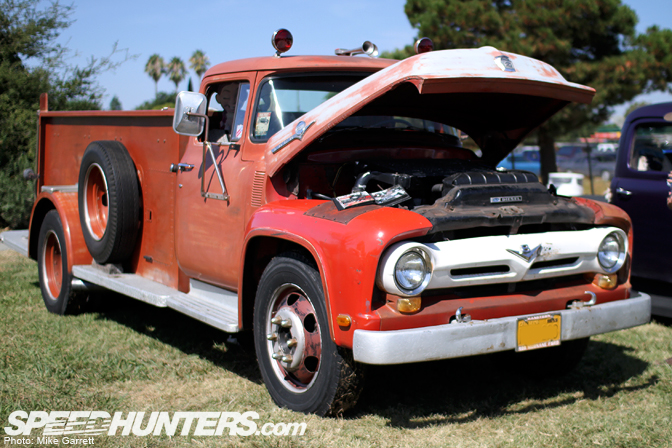 Now this is cool. You have the body of a 1950s Ford firetruck mated with a late model chassis and turbodiesel powerplant.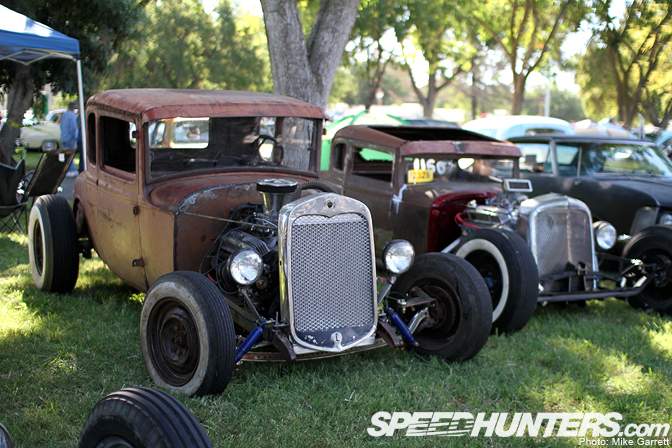 Here you can get see the dramatic difference between chopped and unchopped rooflines on a pair of Coupes.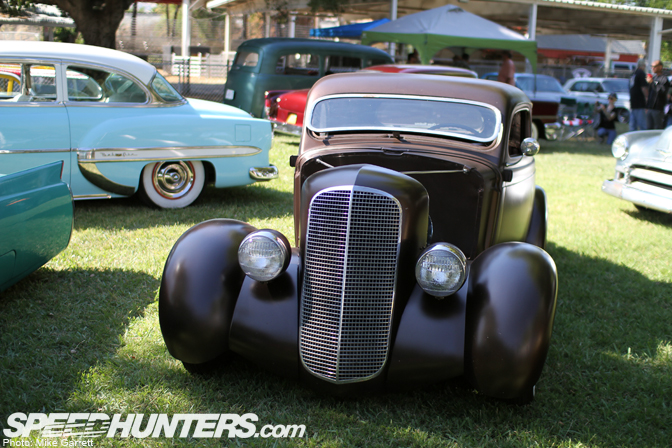 I'll go ahead and take a break here, but I'll be back to wrap up my Billetproof coverage tomorrow.
-Mike Garrett