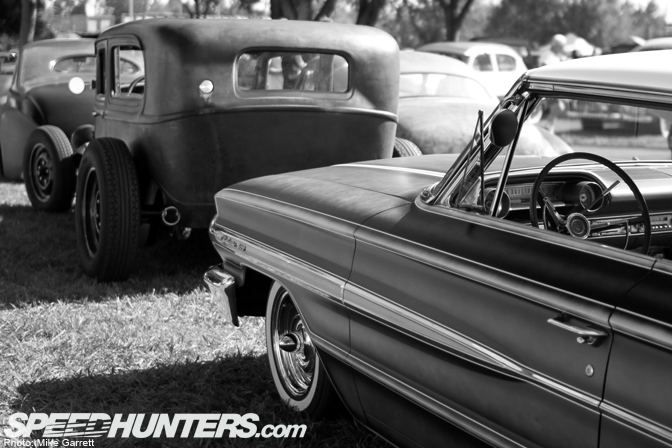 Welcome to part two of my look at at the "World's Least Important Car Show" -Billetproof.
For those who like their automobiles raw and unfiltered, there's no better place to be.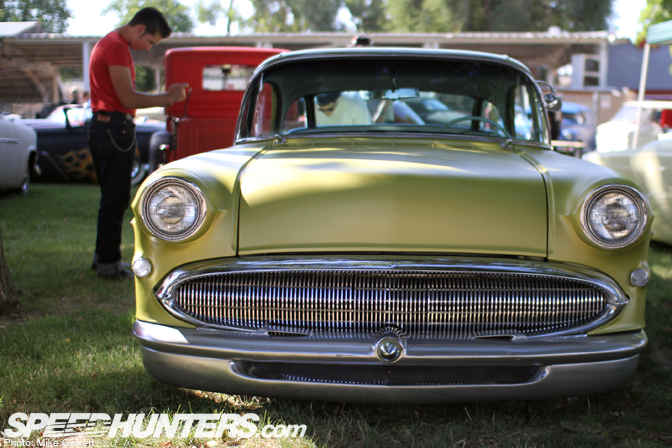 A Buick and an admirer – both in period correct fashion.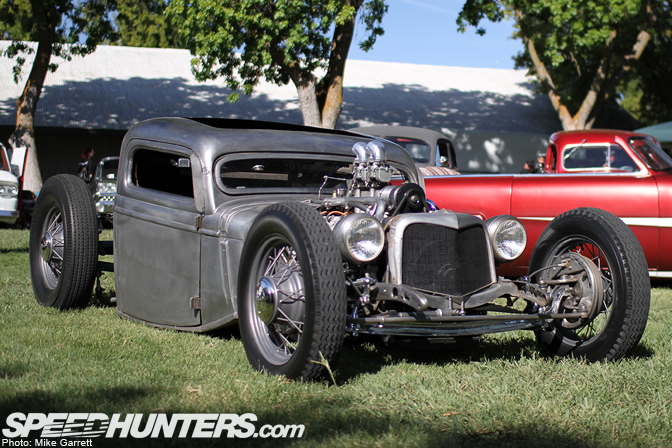 This little pickup was rodded well beyond the point of bearing resemblance to a factory model.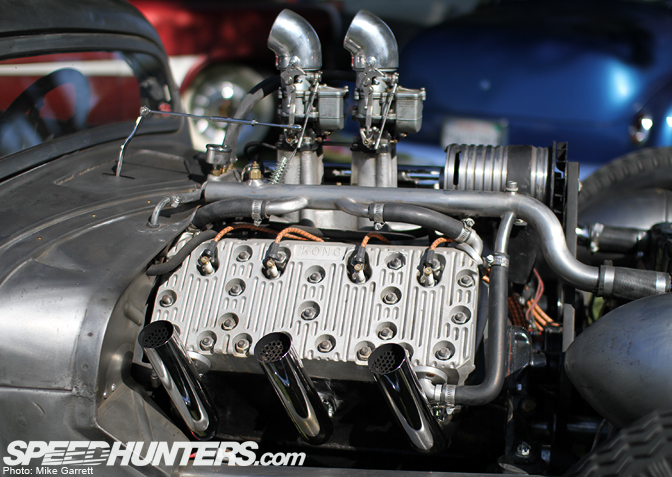 It was powered by this wicked looking Flathead with an ultra rare set of Kong heads.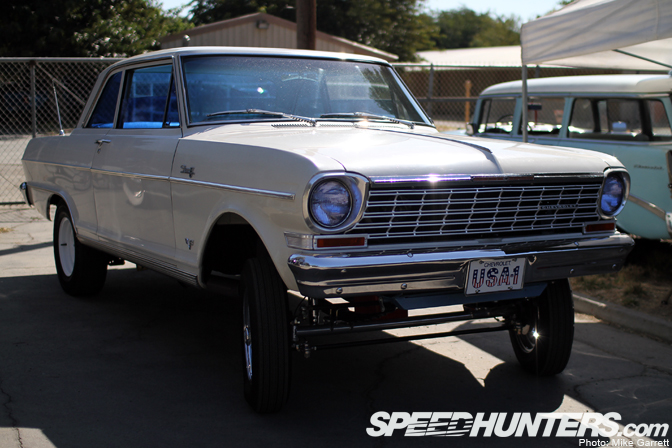 First generation Nova with the front end up in the sky.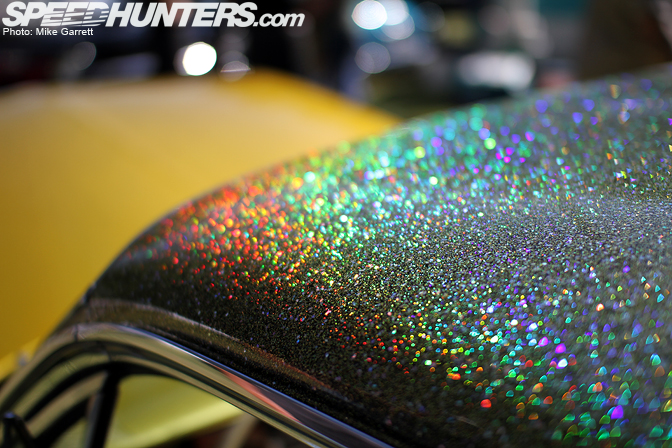 Flake, and lots of it.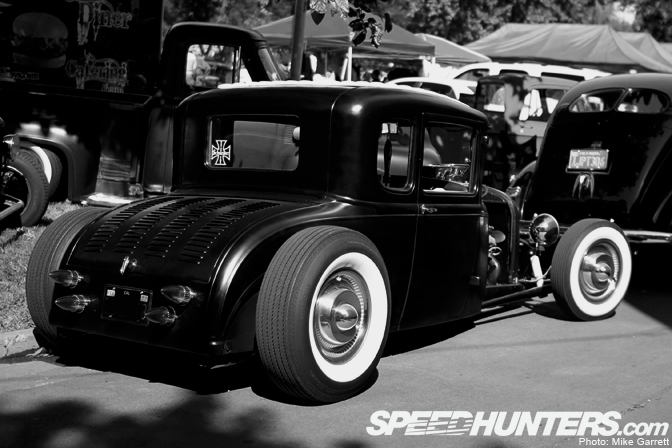 High roof and low stance for this five-window Coupe. One of my favorite Hot Rods of the day.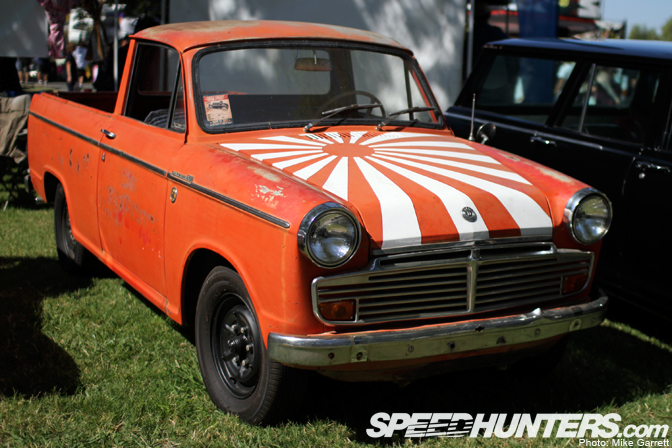 I was rather surprised to see this '64 Datsun NL320 Pickup out there.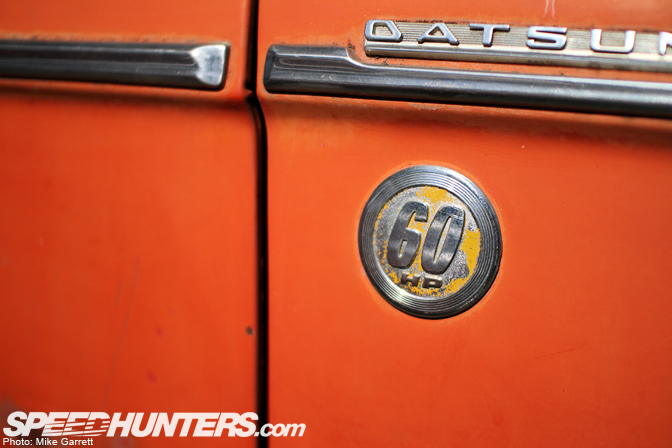 It comes from the era when "60HP" was something you'd proudly advertise with a badge on the fender.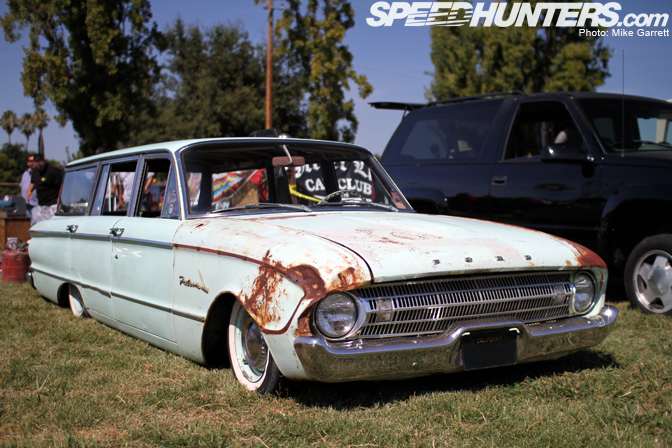 There were tons of Ford Falcons at Billetproof this year, but I was fond of this slammed and rusty wagon the most.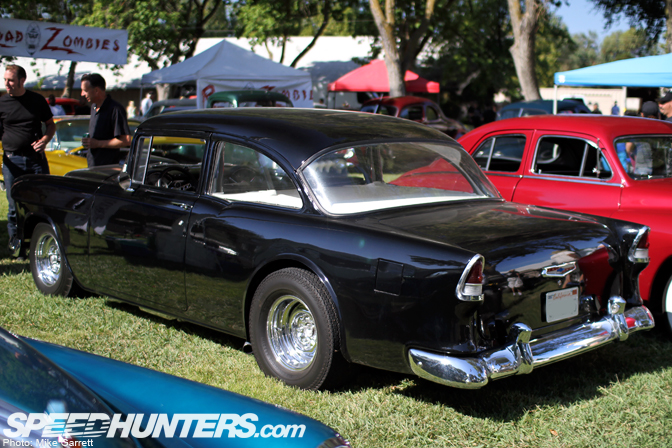 Before Harrison Ford climbed into the Millenium Falcon with Chewie, he terrorized the streets of Modesto as Bob Falfa in American Graffiti. This '55 Chevy is a perfect replica of Falfa's ride from the film.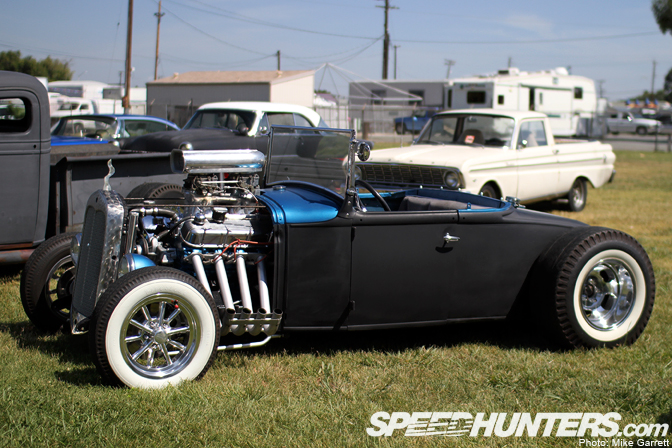 This Roadster looks pretty tough in flat black, but I bet it would look even better in a period correct '60s flake color to match the mags.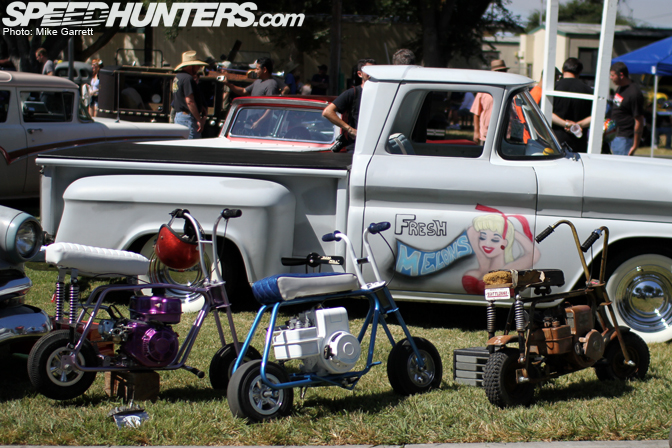 Mini bike squad. Stand clear if you know what's good for you.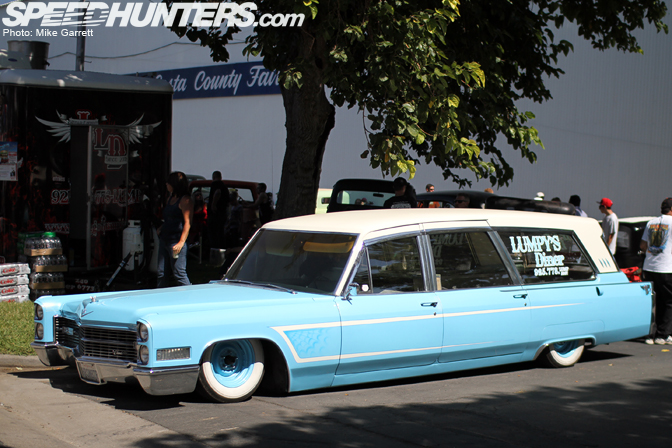 The ultimate party sled, and a perfect addition to the laid back atmosphere of Billetproof.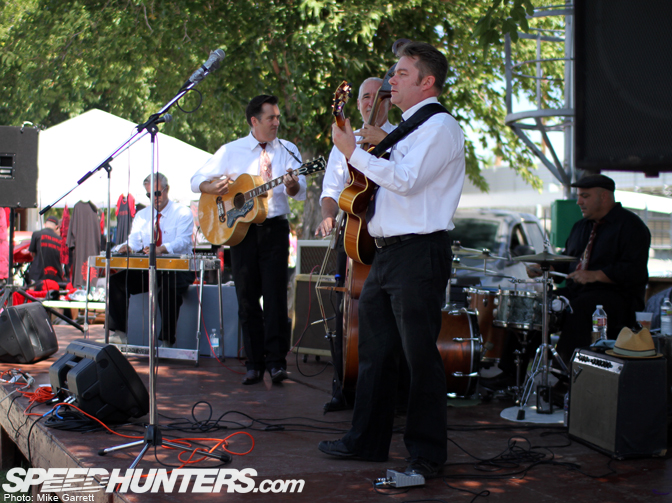 Some vintage tunes to match the cars. Always nice to have some solid BGM while shooting.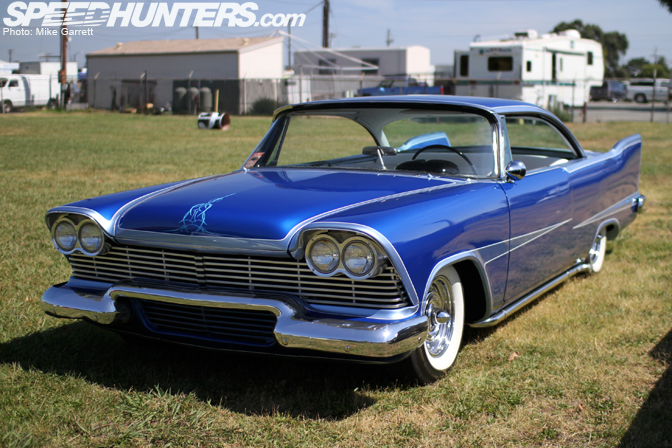 The '58 Plymouth is one of my favorite cars of all time, so I was very happy to see this customized version at the show. It was immaculate.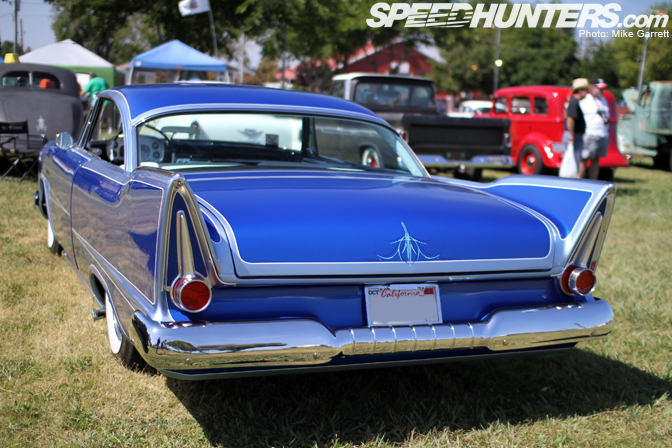 There's just something about the rocket age styling that makes these Eisenhower-era cars great.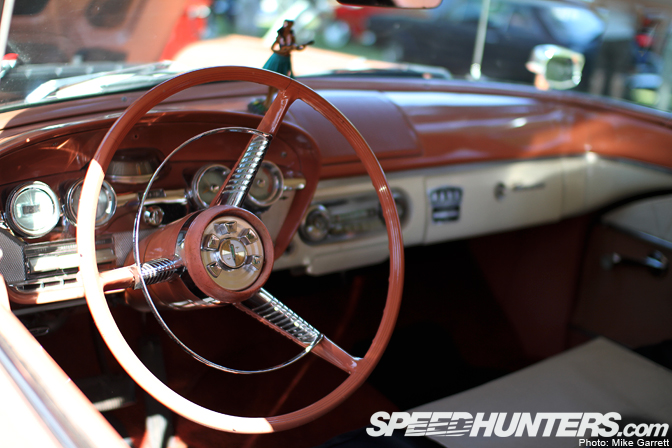 Speaking of the ambitious styling of the late 50s, check the steering wheel-mounted shifter controls on this Edsel.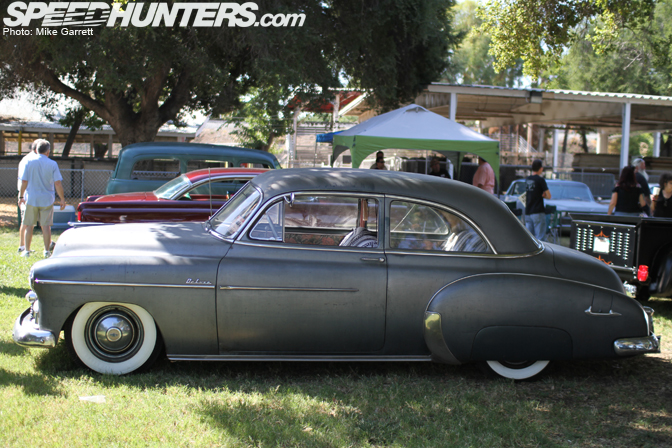 A '50 Chevy in satin dress. All business.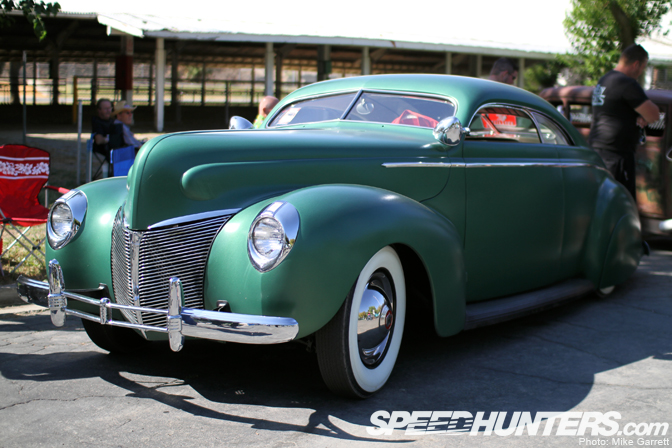 A healthy chop gives this '40 Mercury Coupe a pretty radical look.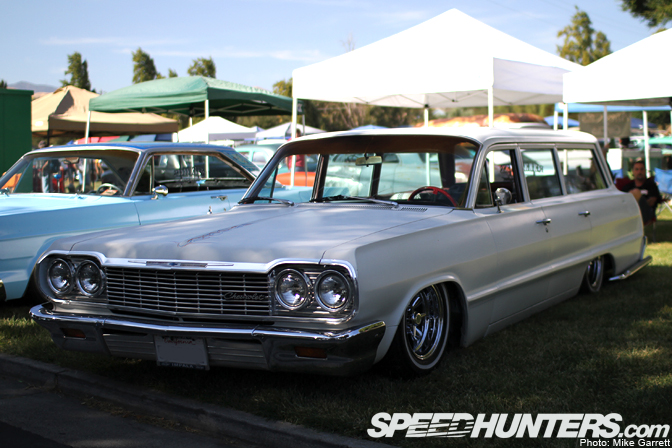 Meanwhile this '64 Chevy wagon looked pretty tough bagged on Astro Supremes.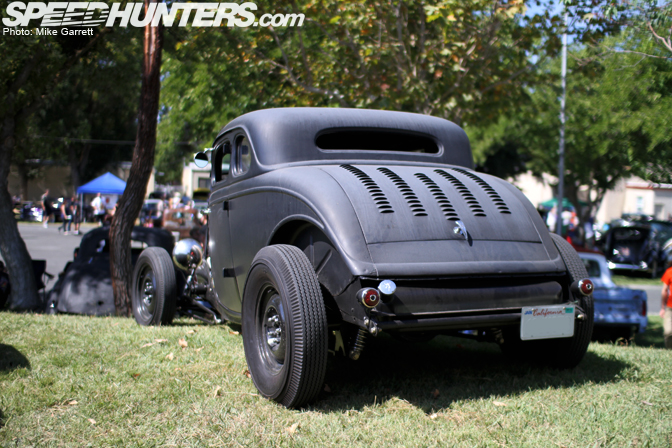 That will close out part two. Back with more from Billetproof soon!
-Mike Garrett