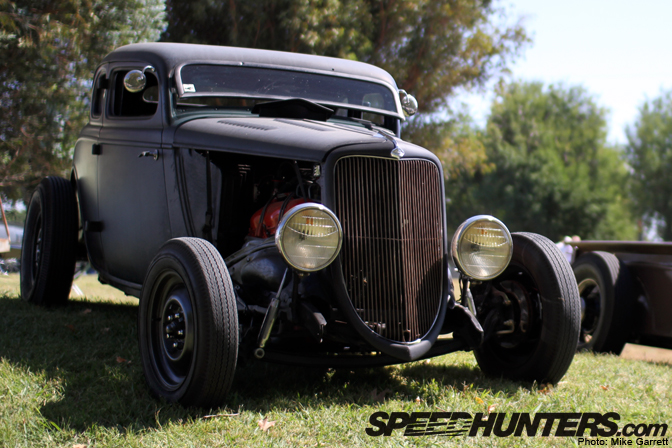 On Saturday I made my annual trek to Northern California's delta country for the 2011 edition of Billetproof in the city of Antioch. With this being my third time shooting Billetproof, I decided to approach my coverage a little differently than usual. Taking a page from the book of Linhbergh, I headed out to capture the sights using only my 30mm prime lens.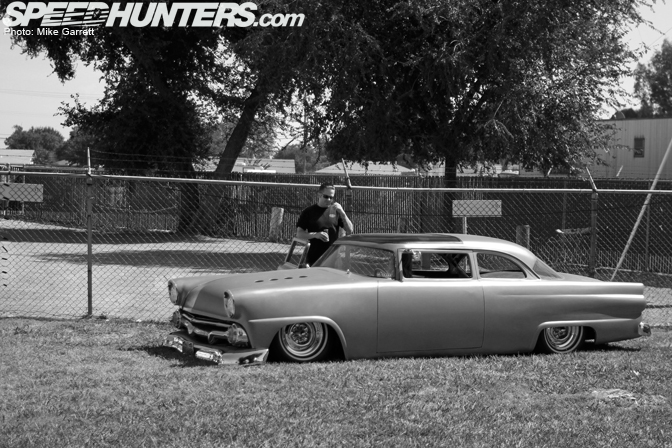 I'm used to shooting primarily with zoom lenses, so it took some time getting used to the fixed focal length glass. After a a while though, I began to see what this whole prime thing was about.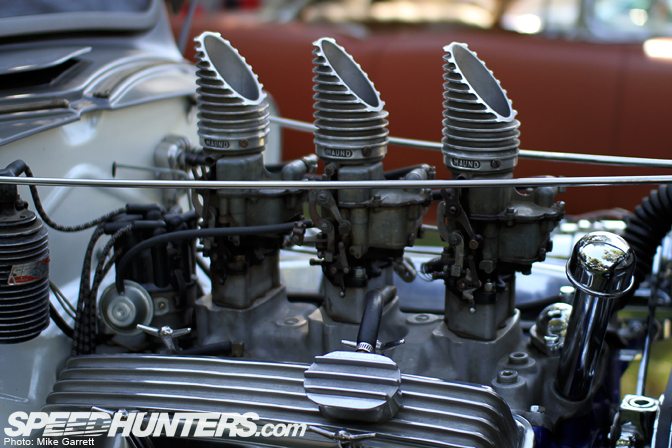 It turns out that this stripped down approach to event photography is perfect for an event like Billetproof.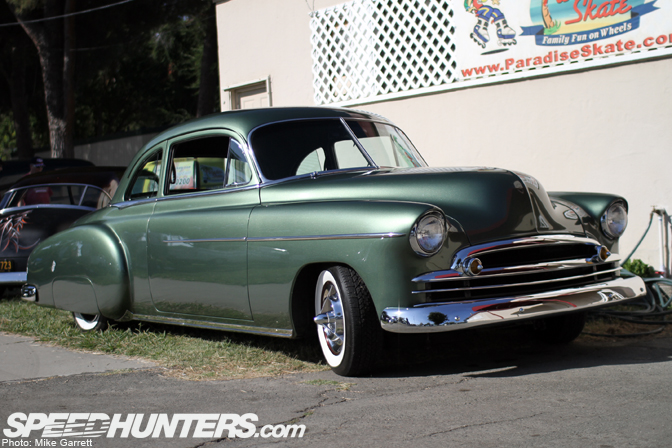 Without having to constantly stop to swap lenses, I was able to really focus (no pun intended) on capturing the great Hot Rods and customs that filled the Contra Costa County fairgrounds.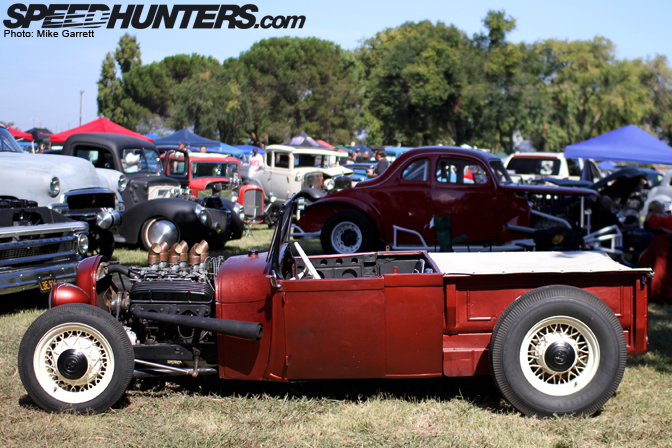 As for the turnout, this year's show seemed better than ever. The fairgrounds were jammed with traditional Hot Rods and customs, Rat Rods, cruisers, gassers, and more.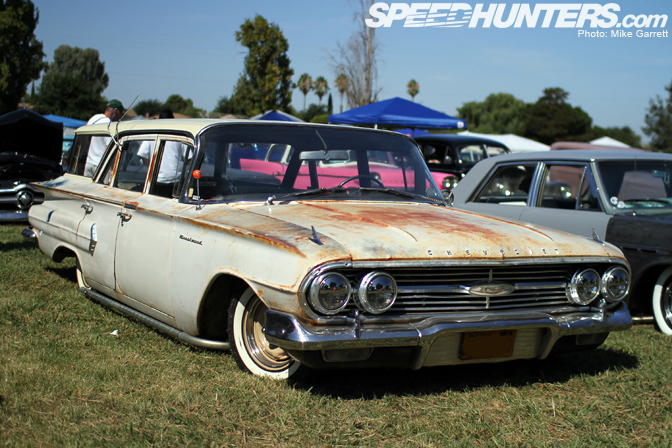 If patina finishes are your thing then Billetproof is the place to be. This '60 Chevy wagon was one of dozens of cars proudly sporting the faded and rusty look.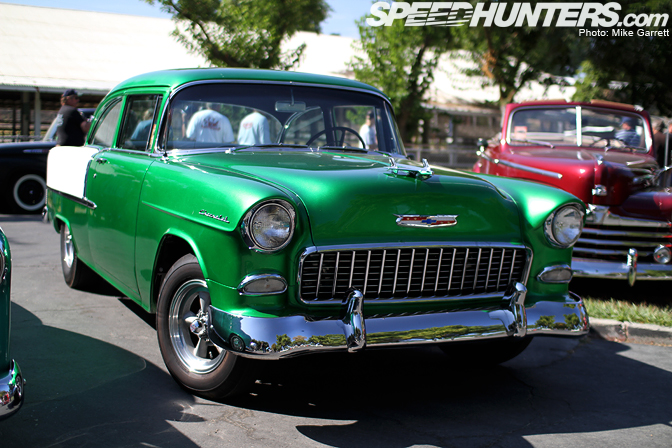 Of course that's not to say all the cars were covered in rust and primer. This gorgeous '55 Chevy had one of the nicest two-tone paintjobs I've ever seen.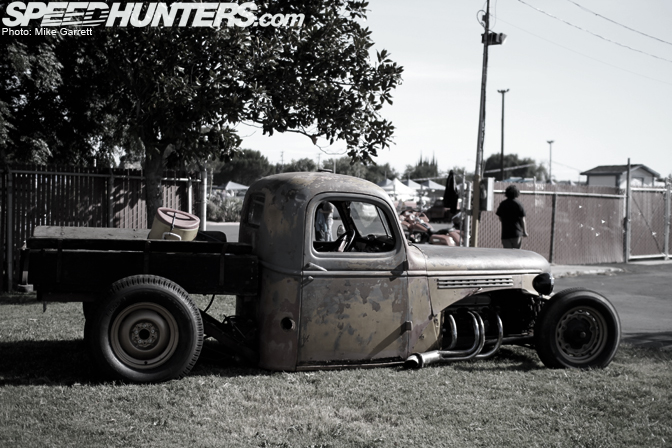 This stretched out pickup was parked right inside the main gate, welcoming those who had come to experience Billetproof.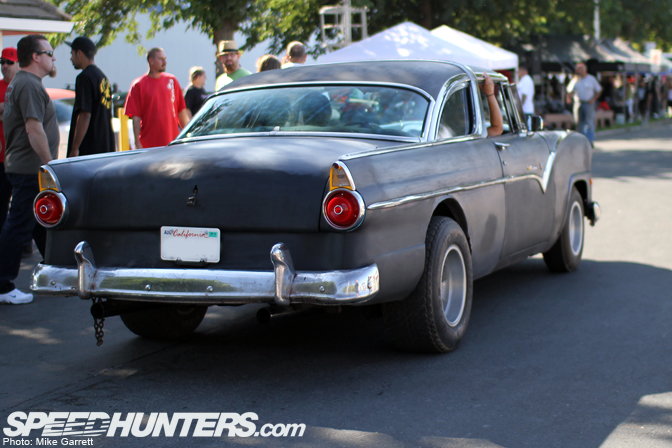 A primered Ford with hacked rear fenders rolls through with the look of a '60s era street monster.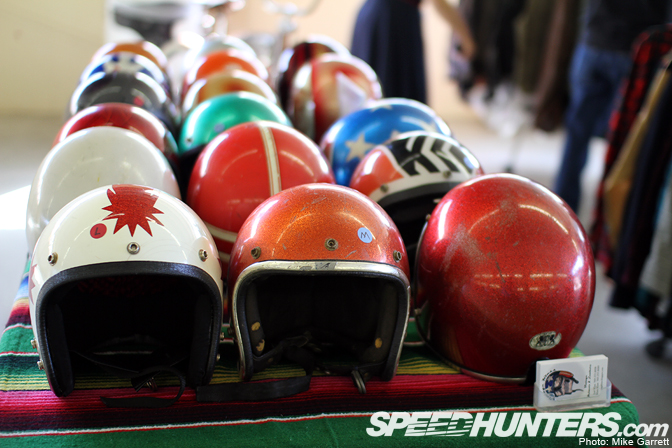 Vintage helmets in a variety of bitchin' finishes.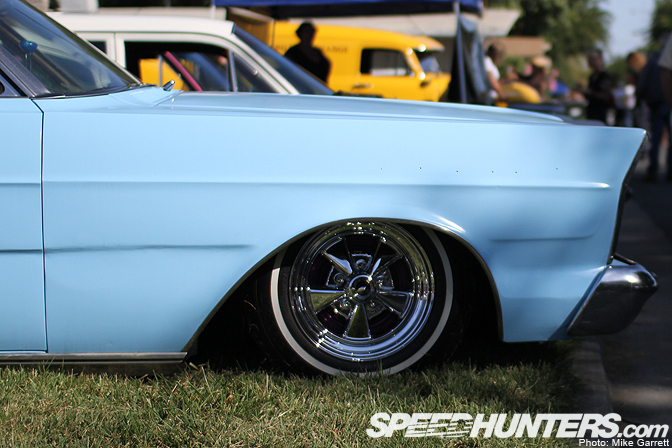 Cragars, white walls and a scraping stance give this Galaxie a gangster look.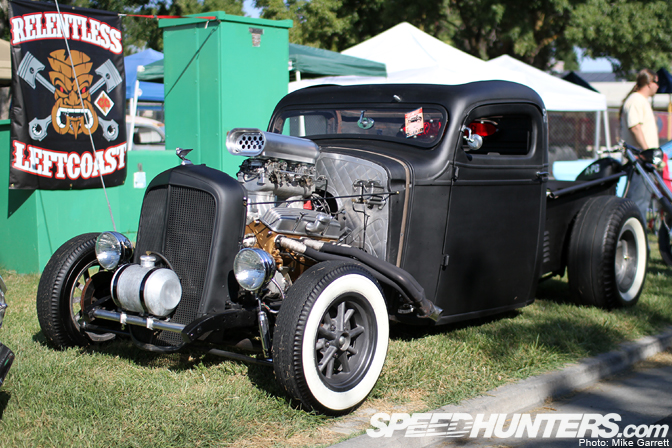 This little pickup does it right with old school mags, wide whites and a high riser manifold.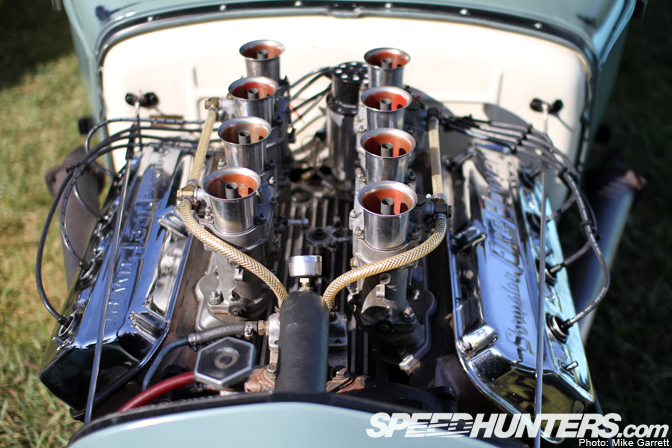 Behold, the greatness of the Hemi.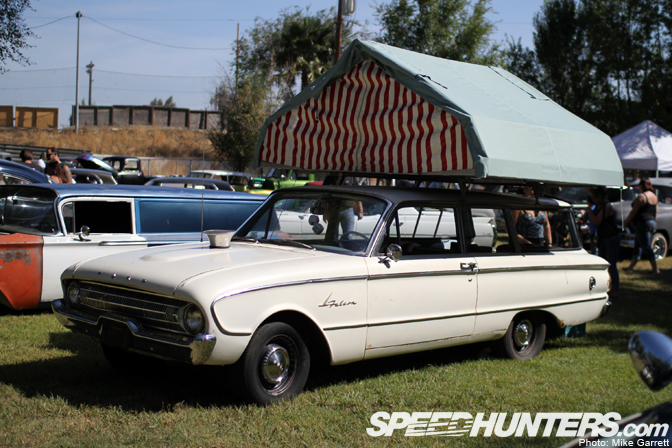 This is Billetproof camping in style, with a tent attached to the roof of a Ford Falcon wagon.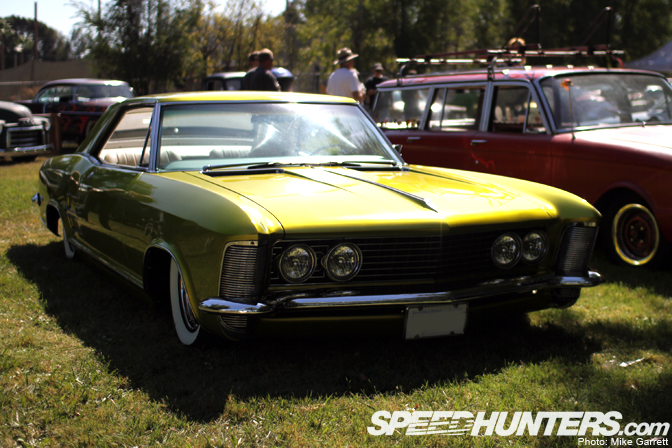 Billetproof draws cars from a wide area. This Riviera was wearing British Columbia plates for example.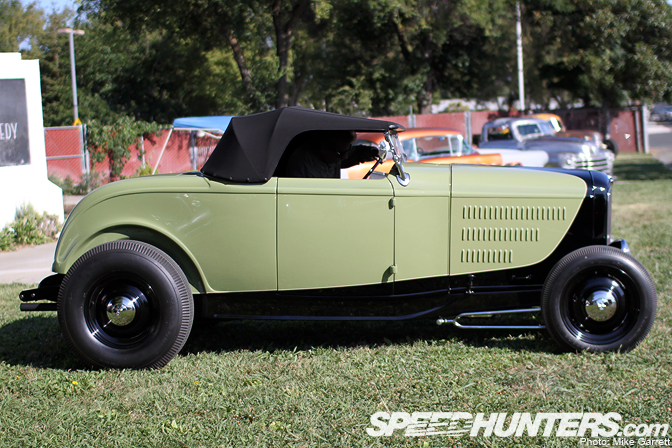 Beautiful Roadster coated in an army-esque shade of olive green.
You have to love historic drag cars, like this '57 Chevy sedan.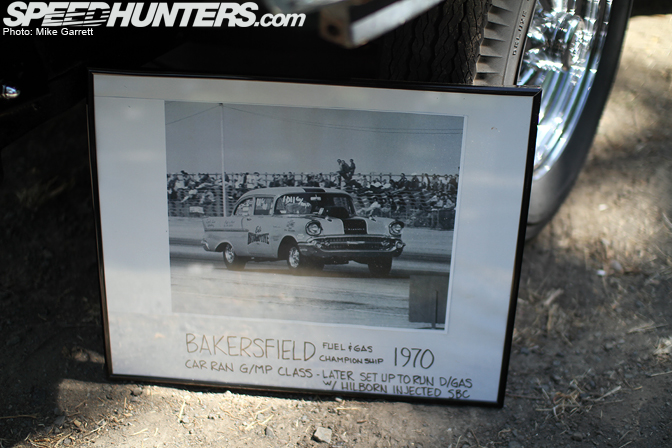 A photo of the Chevy in action at Bakersfield back in 1970.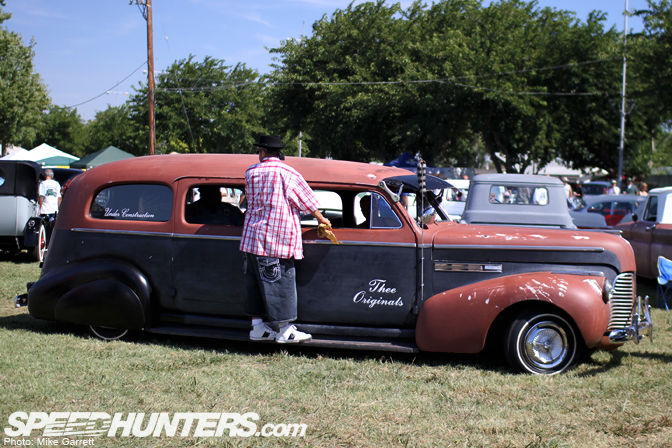 Limos – they don't make them like they used to.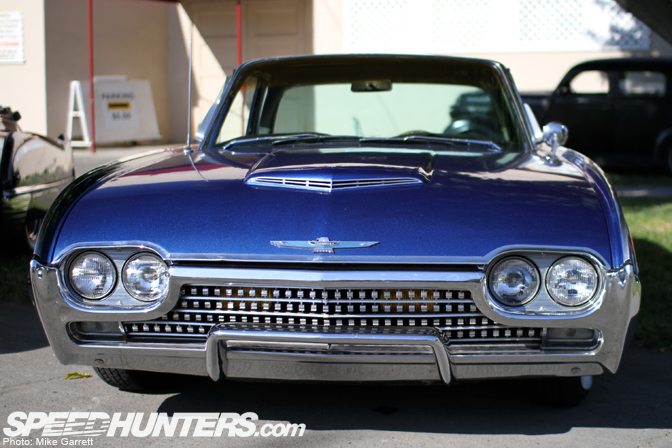 The stylish face of the early 60s Thunderbird. I had the chance to pick up one of these cars for a good deal or earlier this year. Lots of regret there, could have been an awesome project.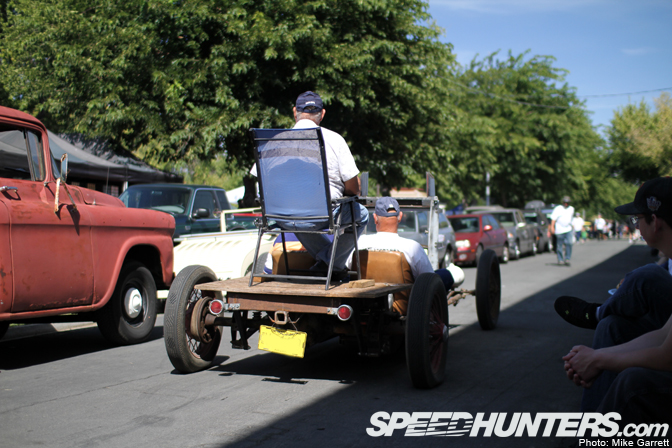 Just one of the strange contraptions you'll see rolling around at Billetproof every year.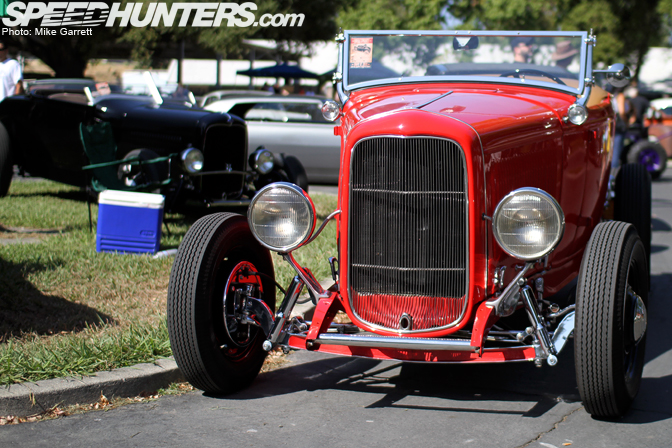 I'll go ahead and stop here but there's plenty more to come from Billetproof California throughout the week.
-Mike Garrett
Past Billetproof Stories on Speedhunters