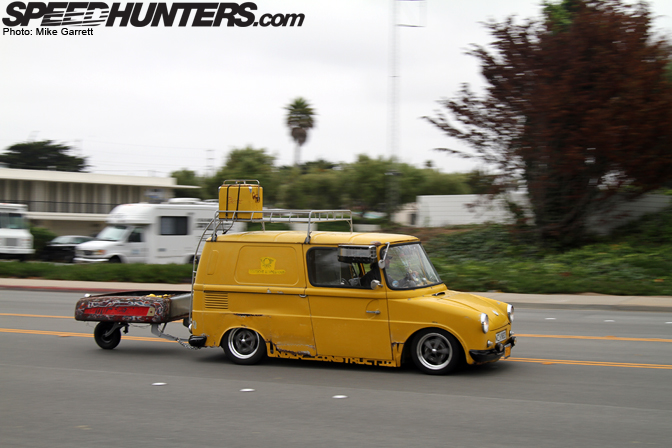 I've spotlighted some pretty exotic machinery from my time in Monterey, but here's something a little different. I came across this customized Volkswagen Type 147 at the Concours d'LeMons and thought you guys might get a kick out of this rare VW.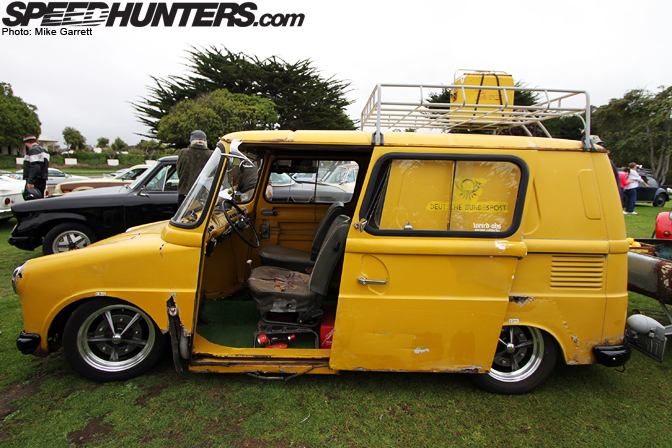 The Type 147 was produced for use by the German Postal Service, and how this one wound up in the United States I'm not quite sure.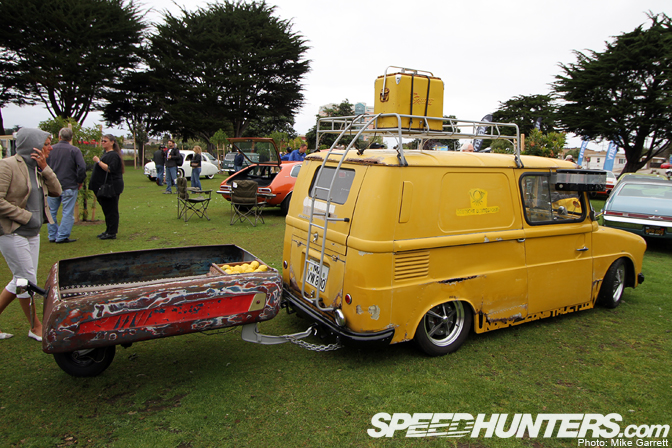 I've seen a few Type 147s at various events in California. but this one was the most memorable. Check out the cool single wheel trailer.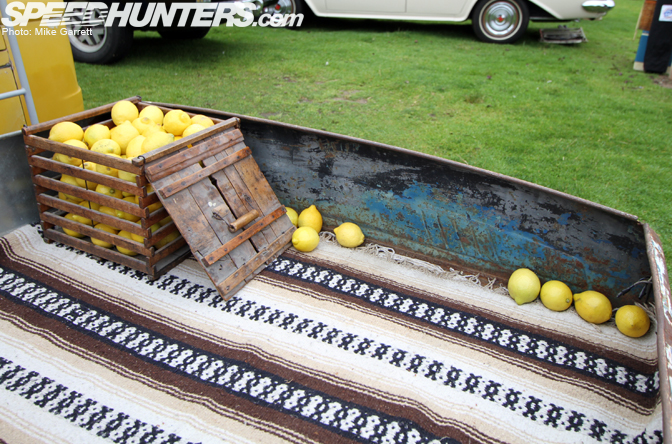 Which was appropriately loaded up with lemons…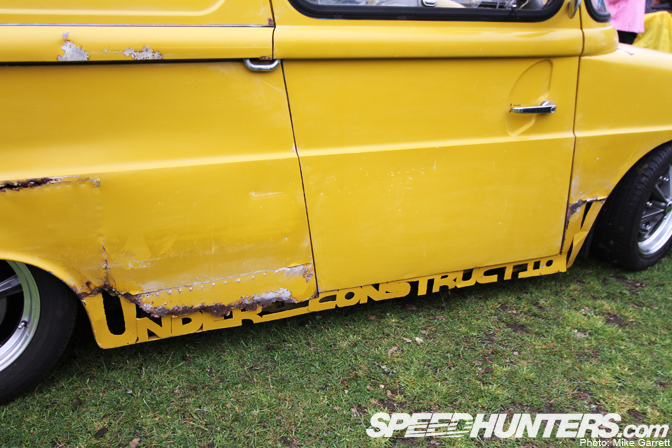 The 147 was not in the best cosmetic condition, but the ratty nature only added to the appeal. There was big crowd of people checking it out at the LeMons show.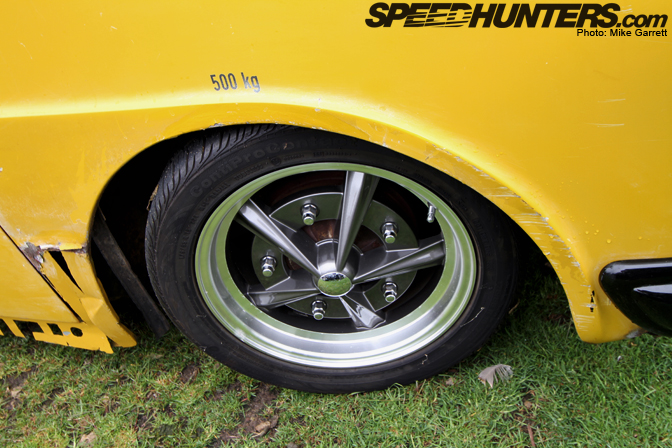 If I'm not mistaken these are EMPI Raider wheels, a favorite among the aircooled VW community.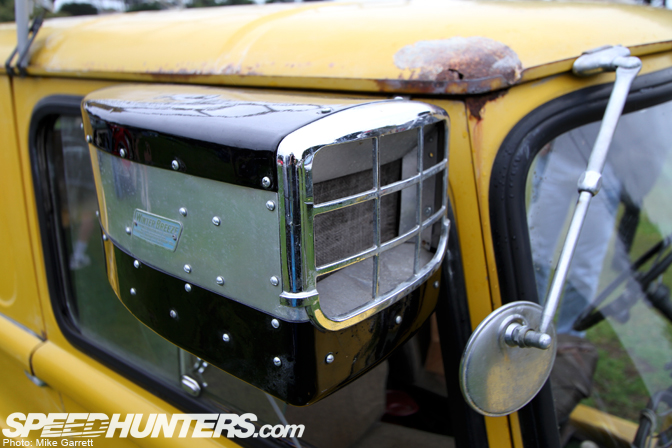 Air conditioning the old fashioned way.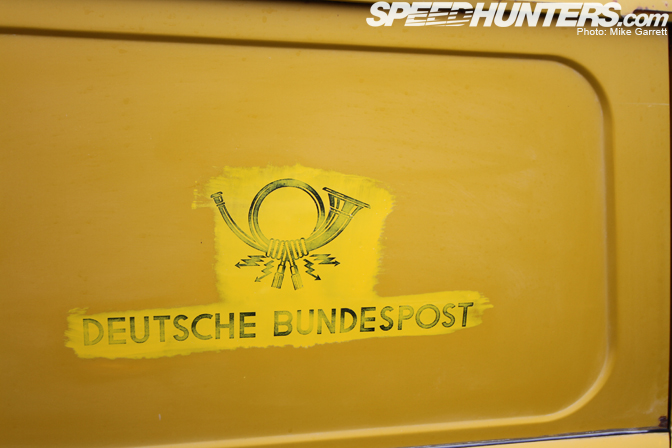 The "Deutsche Bundespost" lettering on the sides is also a nice touch.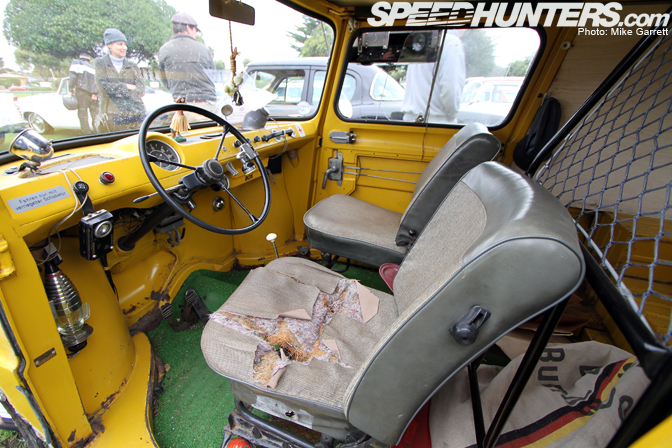 The interior of the Type 147 is very utilitarian, yet cool.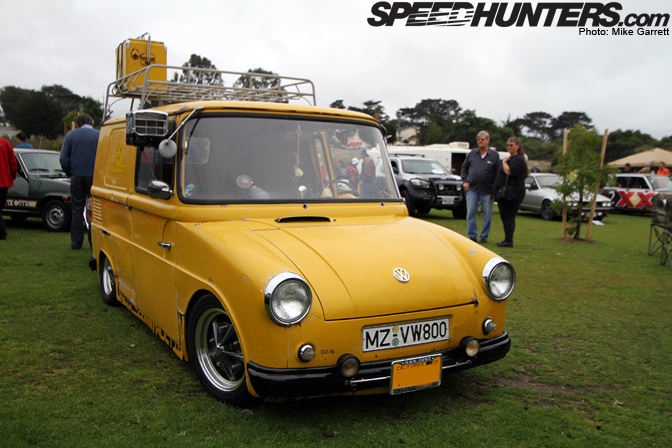 Based on the reaction to this Type 147, people come to Monterey to see more than just high end exotics and priceless vintage cars.
Long live the mail van!
-Mike Garrett