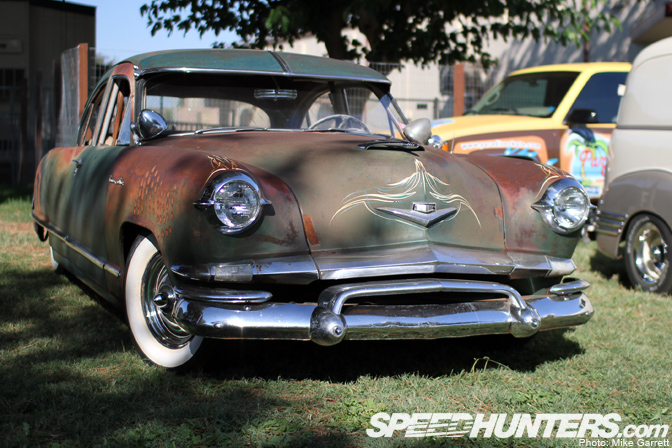 One of the fun things about shows like Billetproof is seeing old cars from American companies that have long faded away. One the rarities that I spotted this year is this Kaiser Deluxe Coupe with a very unique coat of patina.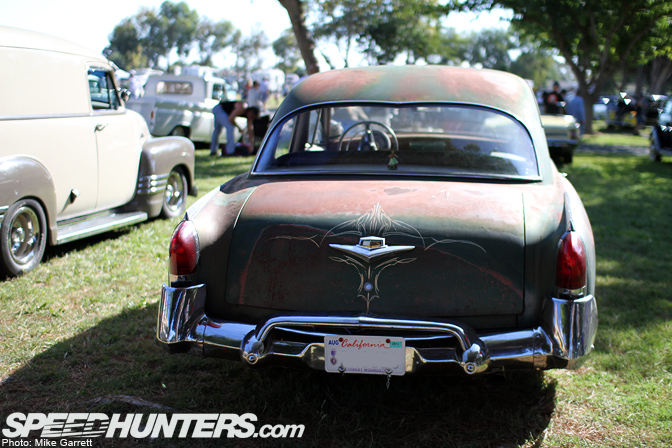 The Kaiser company got into building cars in the postwar boom years after its experience with shipbuilding in the war. The cars never really caught on though, and the nameplate disappeared by the mid 1950s.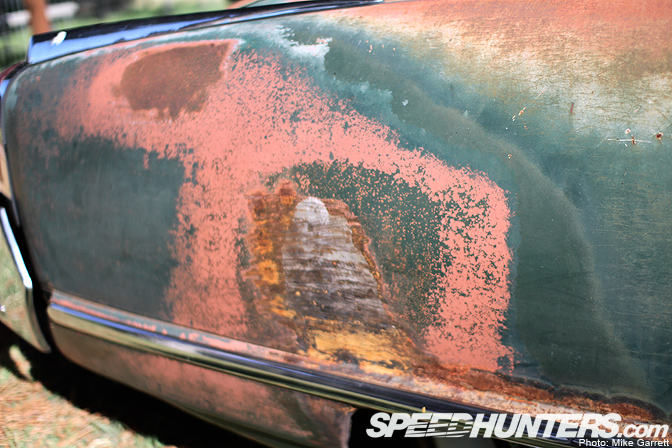 Despite the deteriorated finish on the body, this Kaiser Deluxe Coupe was actually in surprisingly straight, original condition.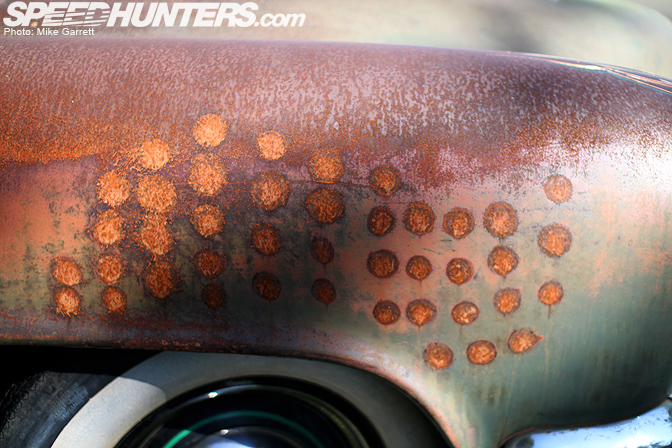 Hmm, that doesn't really look natural…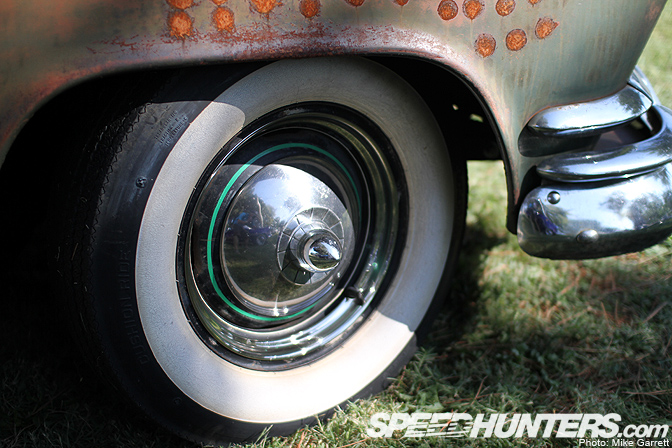 The bias-ply "cushion ride" white wall tires are very fitting.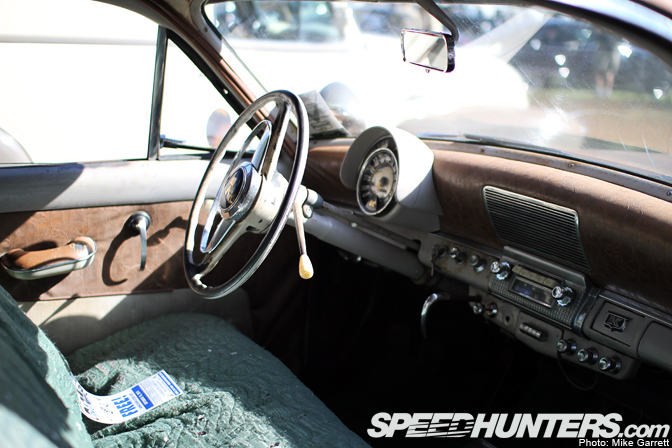 The interior is also weathered, but looks very complete and original.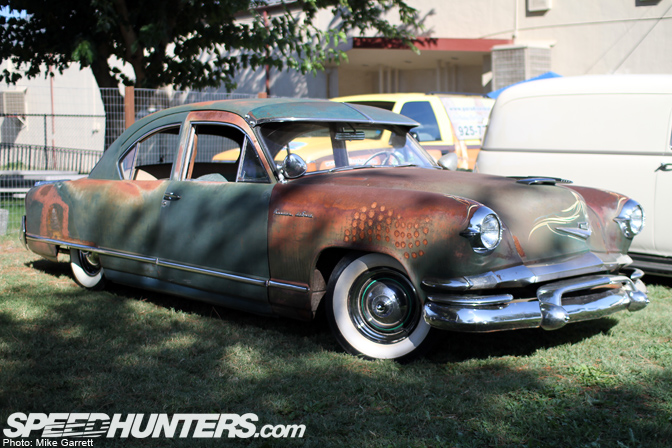 The Kaiser brand might have vanished decades ago, but it's nice to see there are still some running examples out there, even if they aren't in the most polished of conditions.
-Mike Garrett
More Billetproof 2011 Coverage