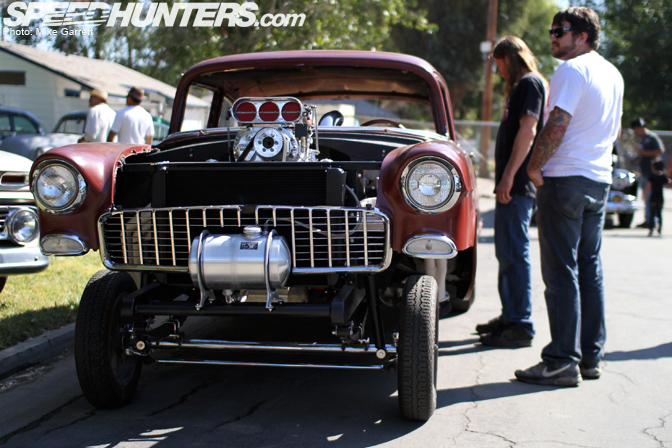 I don't think it's any secret that I'm a huge fan of gassers. To me there's just this something awesome about these high riding machines that takes me back to the drawings I would scribble in my notebook in school.
At this year's Billetproof show, I came across an example of what I think might be the perfect gasser.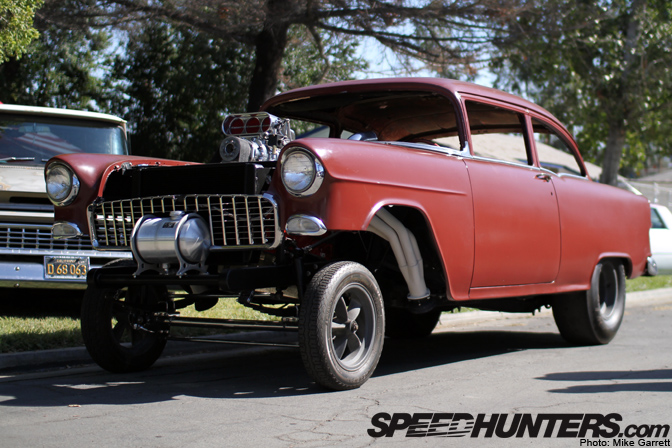 It's only natural that this one is built out of what is the quintessential gasser platform, the '55 Chevy two-door sedan.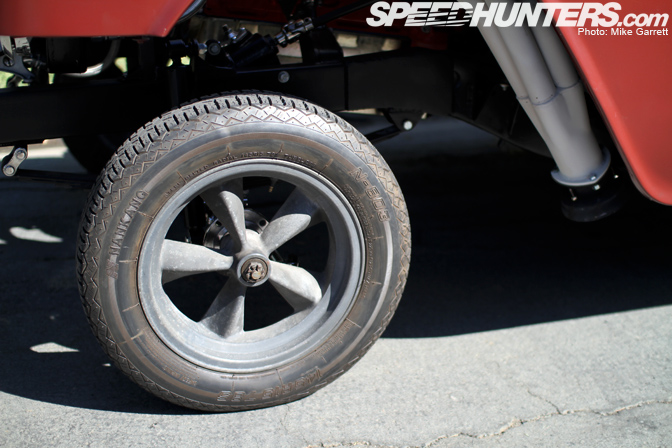 These two things are what give gassers so much of the personality. The dropped straight front axle and exposed open headers. As you can see, this car's using race hubs and wheels up front.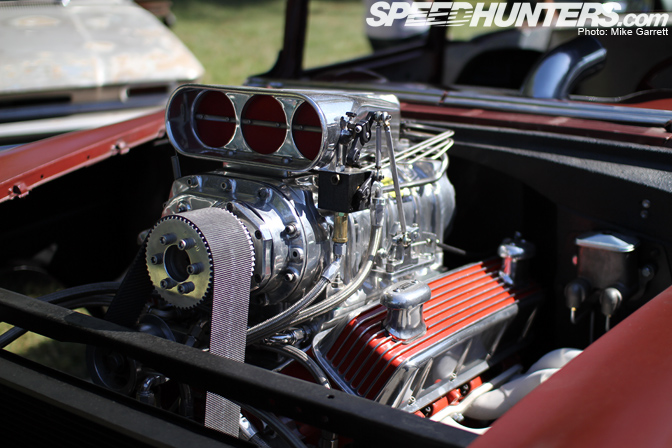 Of course all that stuff would be useless without the power to back it up. I'd say this blown big block Chevy is more than adequate.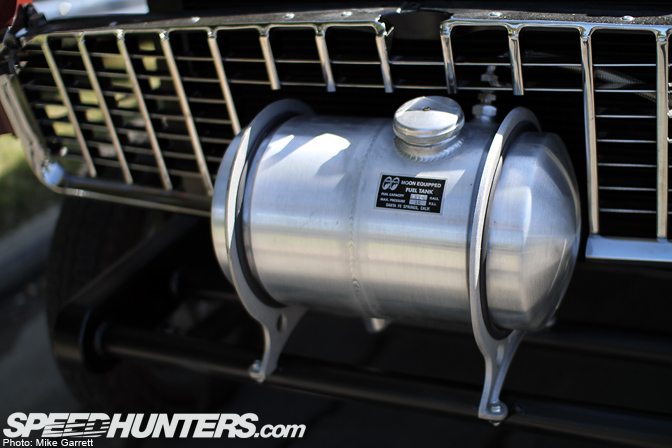 A front-mounted Moon tank is the only way to with a gasser.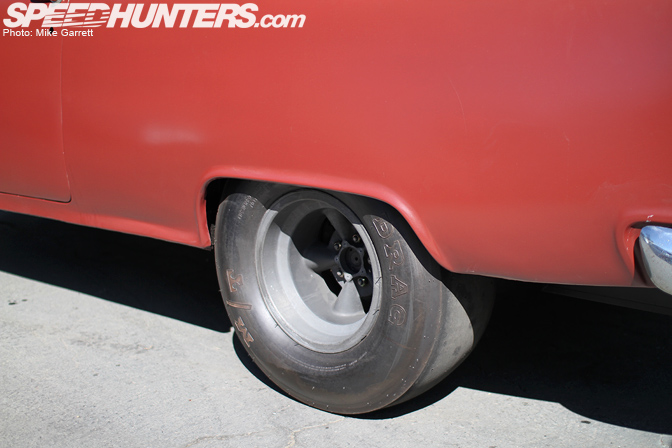 Wide American mags with M/T slicks out back. Tough.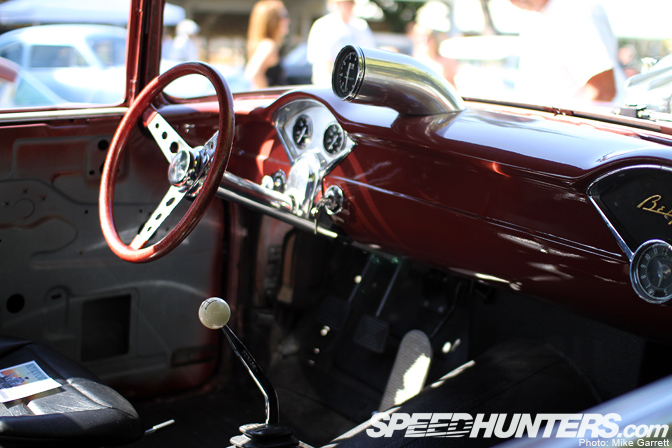 The interior is very bare bones. The transmission is of course a 4-speed manual, because anything else just wouldn't be right.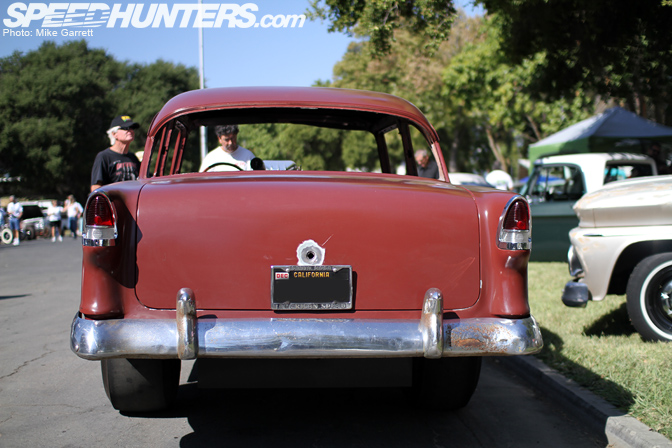 This car looked like its still a work in progress with no glass and an unfinished interior, but all the essentials are already in place.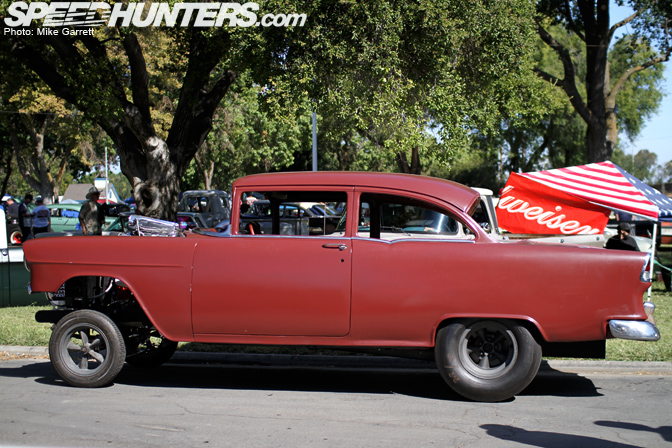 Yes, its cars like this that make me dream of straight axles and Moon tanks when I close my eyes at night.
-Mike Garrett
More gasser stories on Speedhunters