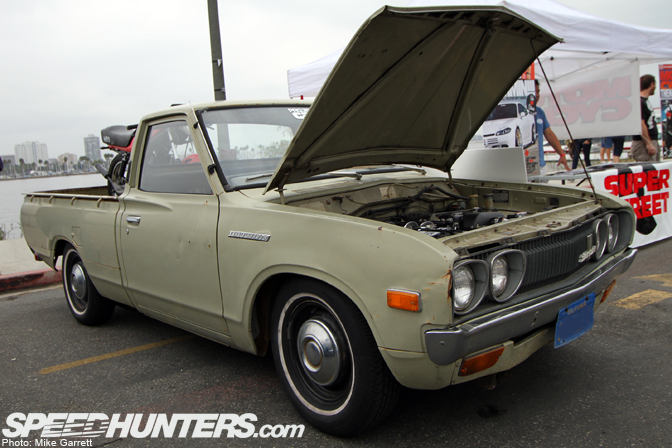 It's a little strange. but this is the second Datsun 620 pickup I've spotlighted in as many months. While both of the 620s are powered by SR20 engines, they otherwise couldn't be more different. The one we saw last month was a turbocharged tuner's take on the old pickup, this one is quite different.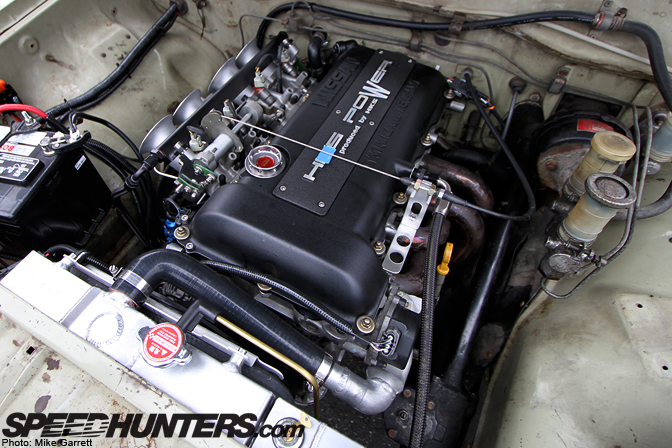 This 620 is actually a project vehicle featured in Project Car Magazine, and while the exterior doesn't look too special, the engine bay certainly is.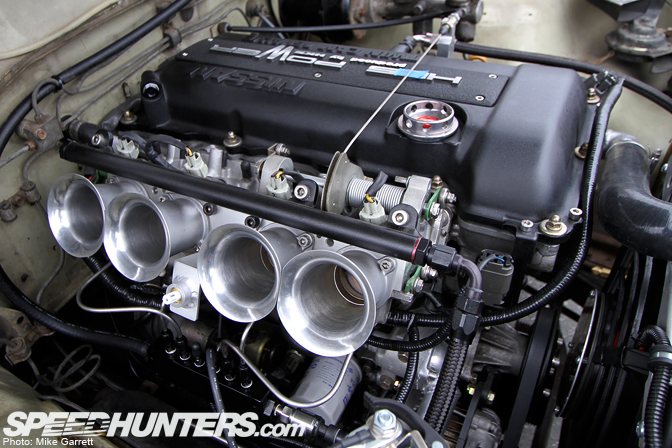 The factory L-series motor has been pulled out in favor of an SR20DE with individual throttle bodies. So cool!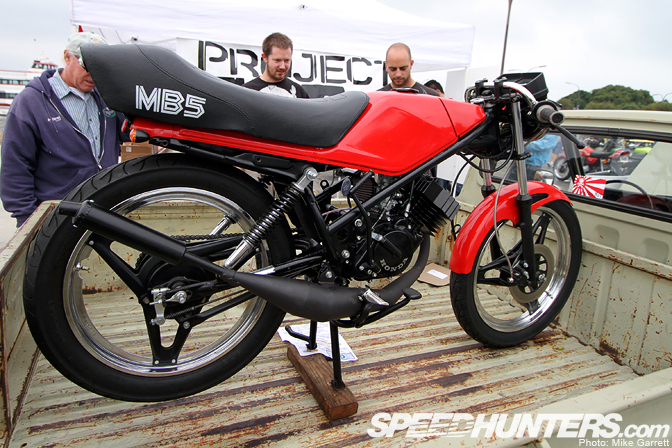 The Honda MB5 bike sitting in the bed was also a nice touch.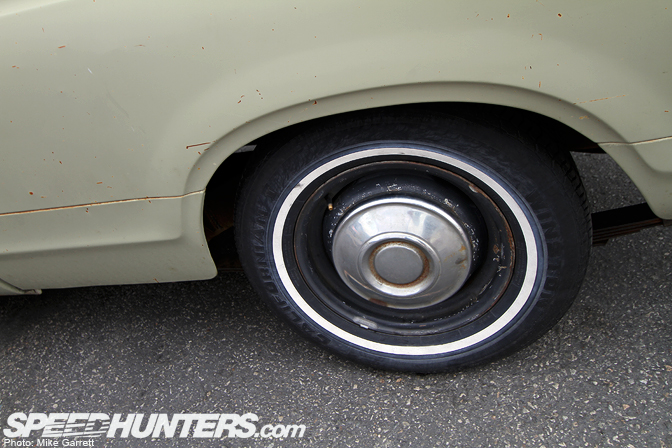 I'm also a fan of the original steel wheels and dog dish caps.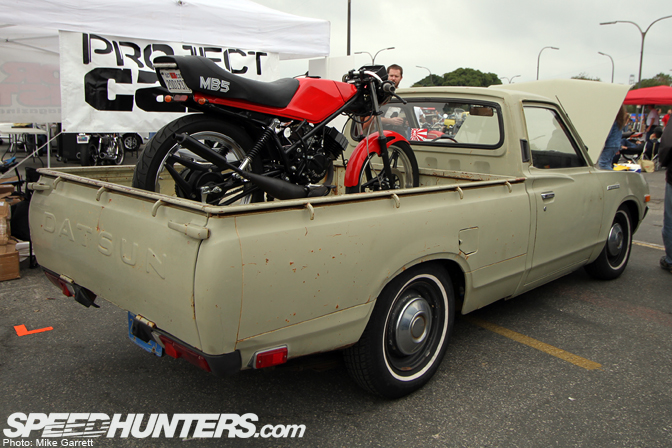 If you want more on the build-up of this unqiue little truck, it can be found in the pages of Project Car Mag.
-Mike Garrett