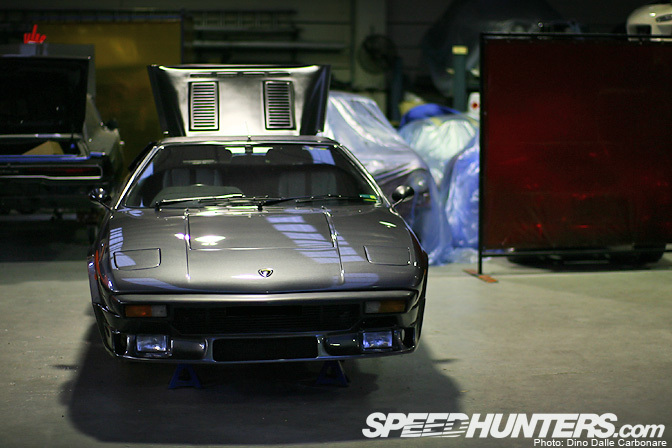 You really can't beat rarity. Admiring one of only a handful of cars ever made is quite an amazing feeling. Especially when they have been cared and maintained in the way that the 1976 Lamborghini Silhouette you see here has. We came across this splendid example of the seventies Lamborghini last month in Sydney when we visited City Performance Centre to shoot a line up of some crazy cars they have created. This is the same place where I snapped this random shot of a pristine 246GT Dino, and it turned out to be a garage involved in the creation of some of the wildest cars we came across during our time downunder.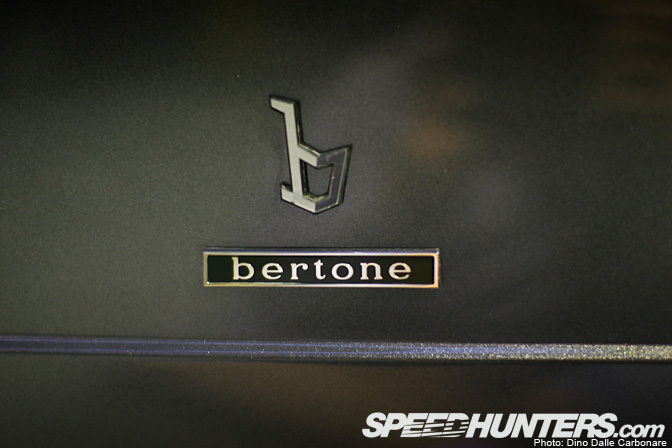 I had noticed what seemed like a familiar shape hiding under a car cover, sitting in the middle of the workshop. I was staring at it all day and I knew it was a classic Lamborghini but initially thought it was a Jalpa. That was until I ran my fingers across the badge on the pillar and the word Silhouette appeared through the plastic cover.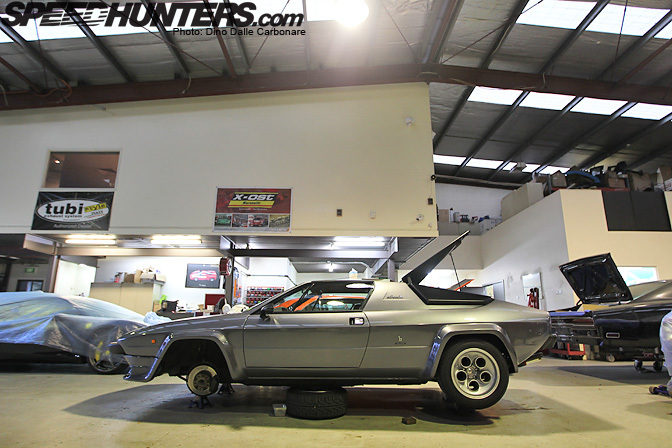 Alessio of CPC kindly uncovered the car revealing its beautiful Bertone styled body. Now if you consider that a total of 54 Silhouettes were built, with quite a few less than that still surviving, it makes this particular car pretty rare, especially if you consider that it is one of only a handful in such condition, having been recently restored from the ground up.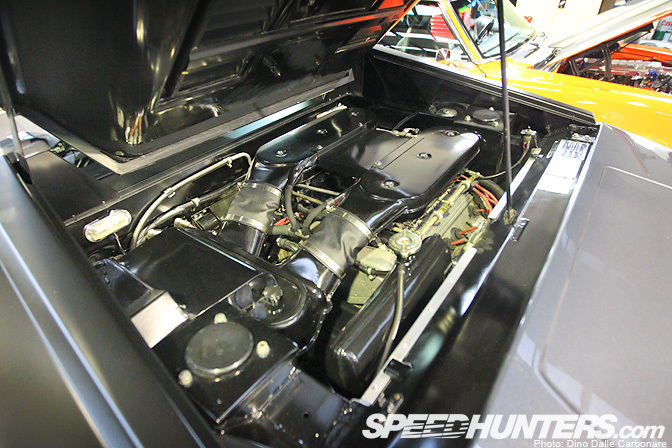 It might not be a V12 but the Silhouette's transversally mounted 3-liter V8 is still a glorious Lamborghini powerplant.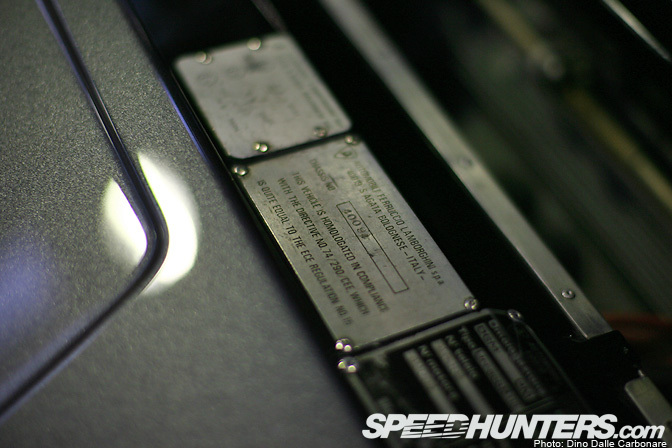 The original chassis plate.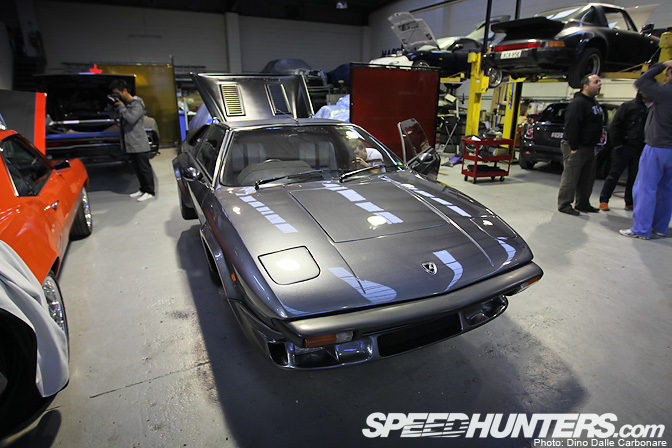 One detail that made the Silhouette special was its targa top roof, a first for Lamborghini at the time. Just look at that glossy dark metallic silver finish!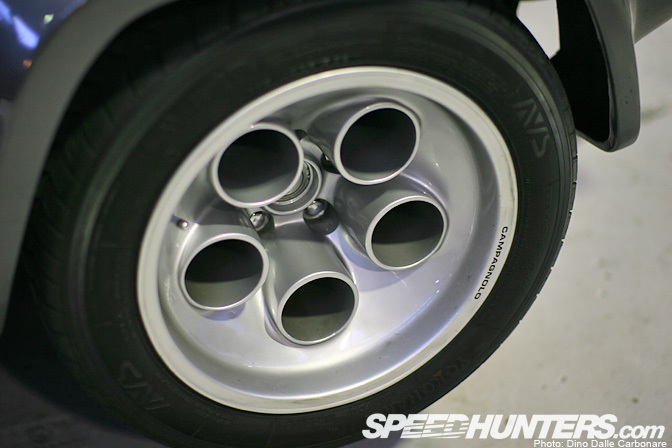 A little close up of the Campagnolo 15-inch rear wheels…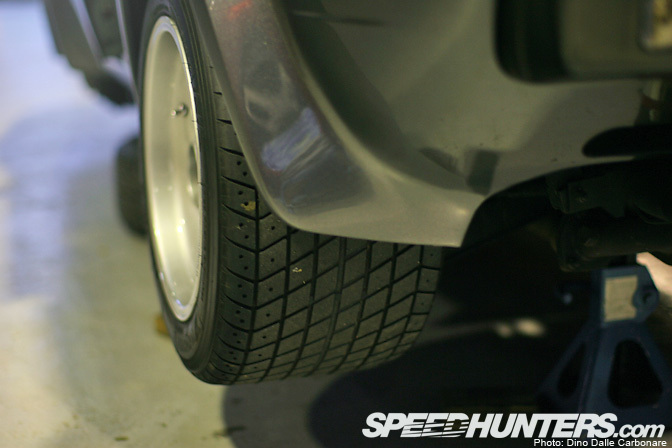 …and the 285/40R15 Yokohama AVS tires.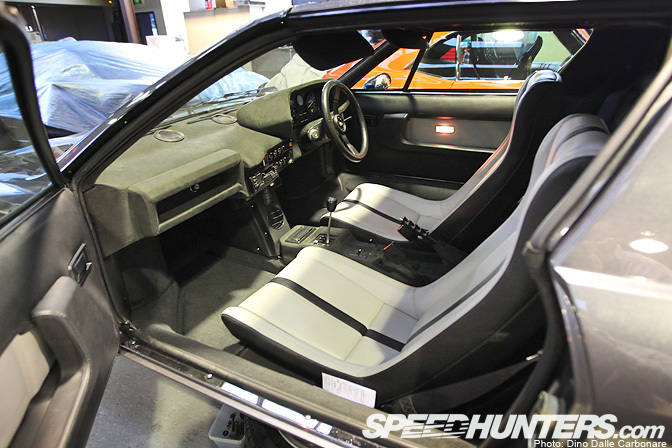 The cherry on the top however has to be that this car is right hand drive, one of only 12 ever made.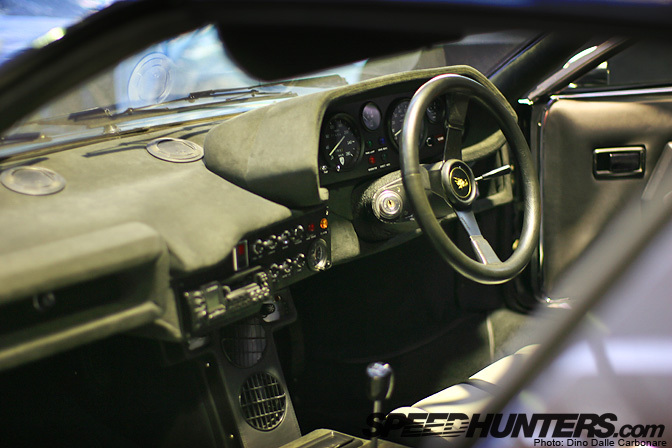 Alessio tells us that there are actually 8 still left in existence making this car a true rarity.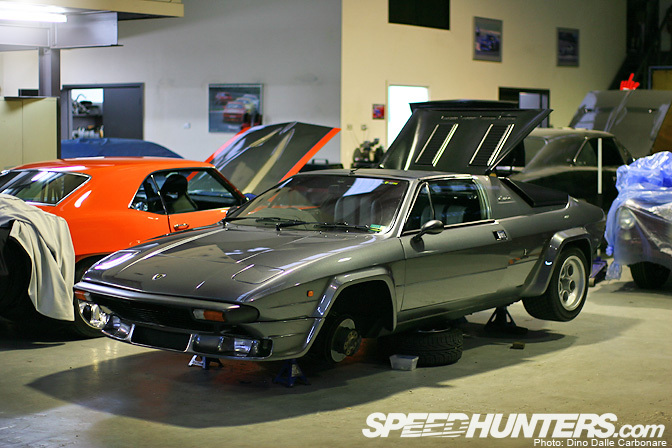 The Silhouette was in production for just under three years and wasn't quite the success Lamborghini hoped. The car that followed, the Jalpa, did far better with 410 cars being produced.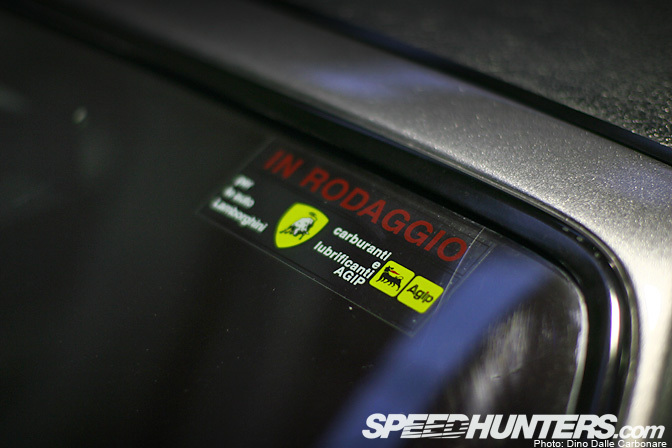 This is the original "In Rodaggio" (braking in) sticker that cars left the factory with. I guess it was never removed.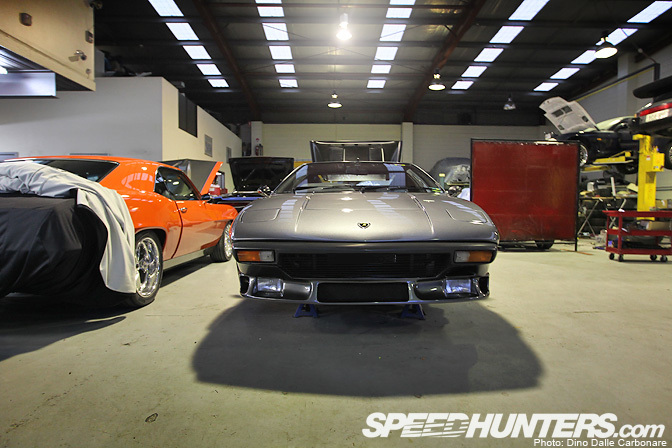 This freshly restored Silhouette is currently up for sale and Alessio is hoping to find a collector out there that can continue to look after what is nothing less than a true piece of Lamborghini history.
-Dino Dalle Carbonare