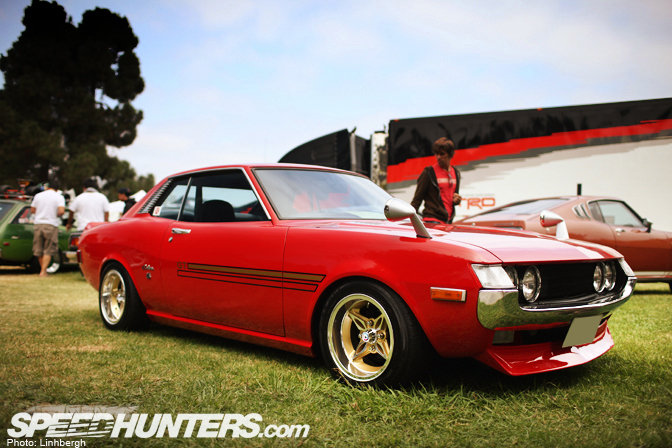 There were a whole lot of cars at JCCS, but if there was one car that stood out the most for me, it would be this extremely clean 1972 Toyota Celica GT head-to-toe in classic red.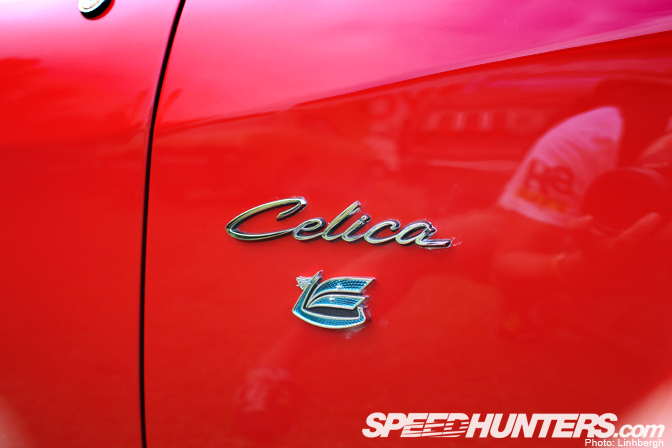 The car was completely stripped down and repainted.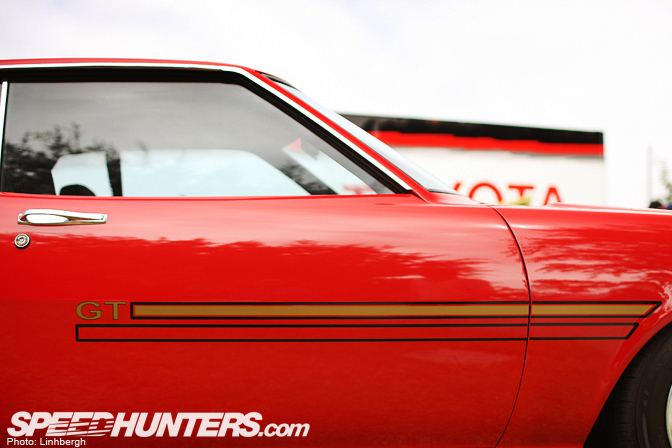 Luckily, the owner kept the original Celica GT vinyl graphics. Too cool.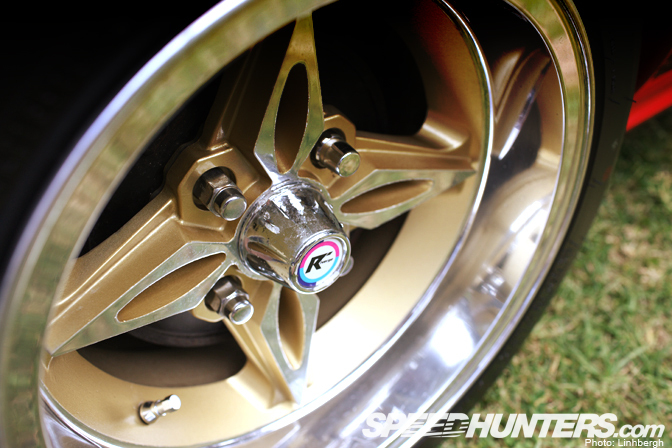 The car features a rather rare set of Riverside Riverge wheels. It's these wheels that really sets this car apart.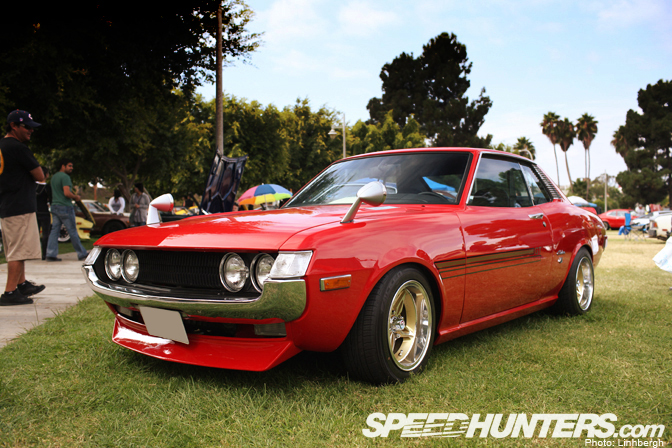 No insane engine swap or power train mods here, just a humble 18RC that has been rebuilt.
The owner had a set of custom coil overs built for the front and the rear springs have been modified.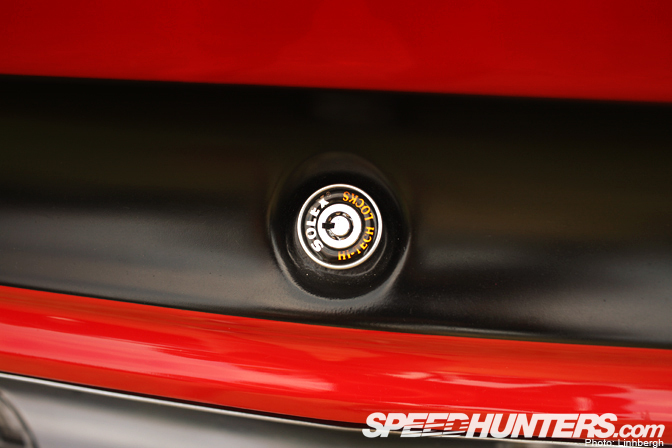 What's an old school Toyota these days without Solex locks replacing the original factory ones?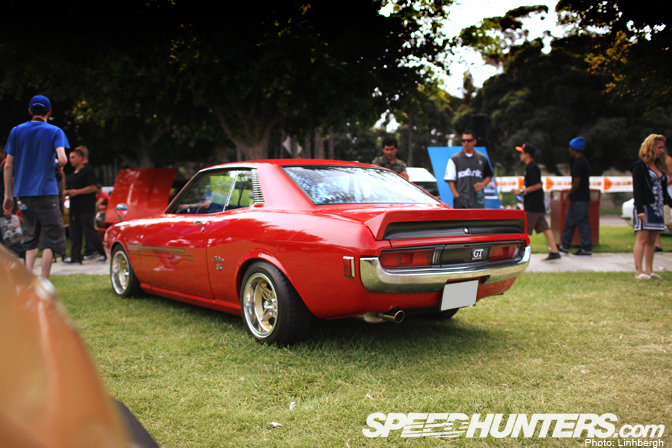 This Celica looks simple enough, but it's that clean simplicity that really makes this car stand out.
If I had the chance to drive off the JCCS show with one car, it would be this one.
-Linhbergh
Speedhunters 2011 JCCS Coverage