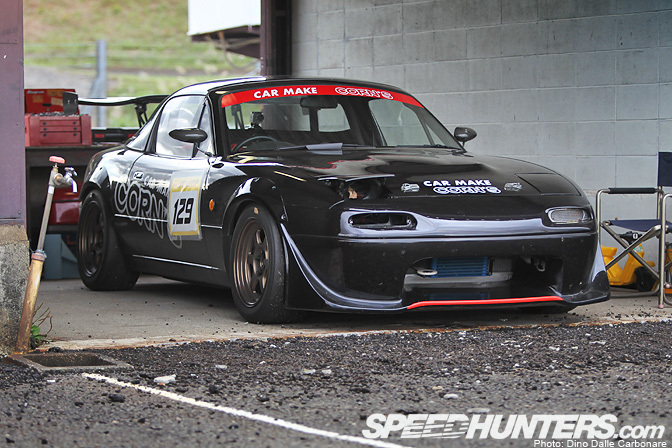 They might not attract all the attention as high profiled events, but to me a small grassroots meet like the recent Roadster & Rotary Meeting is the kind of gathering that best represents the true car culture that exists in Japan. There are no sponsors, nobody out to make a profit, it's all about the driving, the friendships and of course the cars. Cars like this particular NA8 that I found sitting alone in one of the pit garages.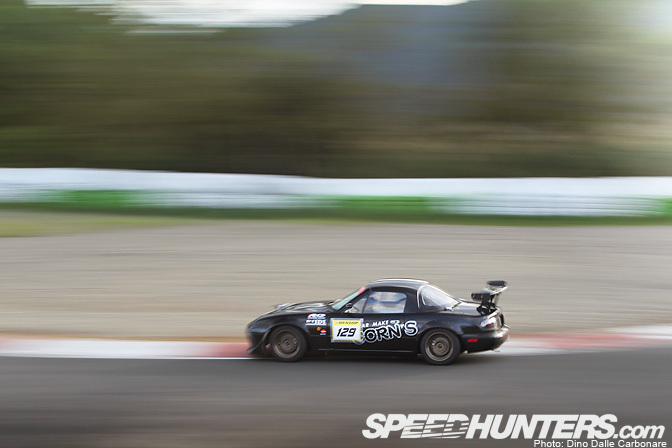 Built by Roadster specialist Corn's, it's a car that stood out for its race-inspired stance…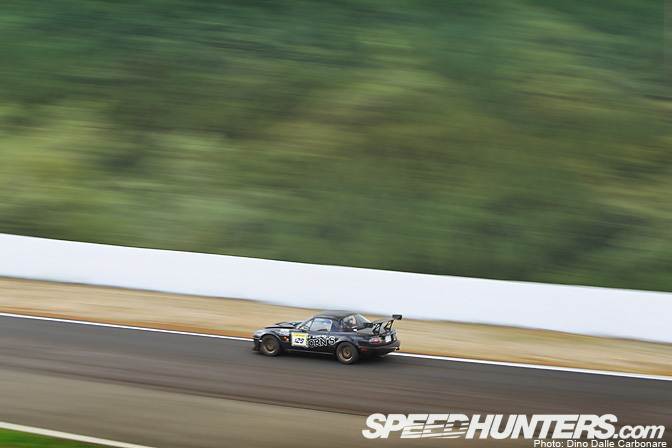 …and well executed package. On top of this it sounded absolutely crazy when shooting down the back straight at Sendai Hi Land!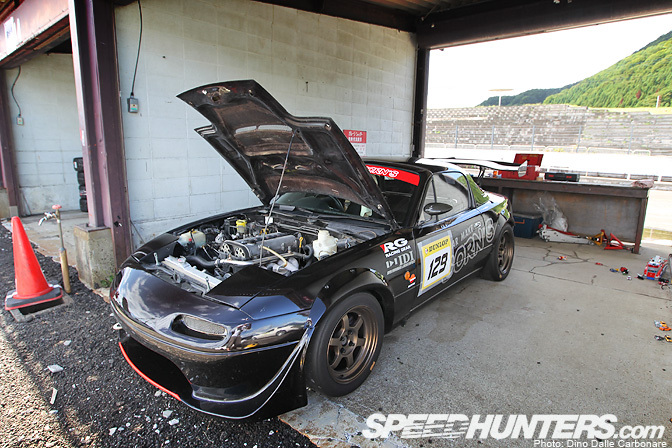 When I passed the pits once again later in the day it became quite obvious why this particular NA8 sounded so different from the other Roadsters there.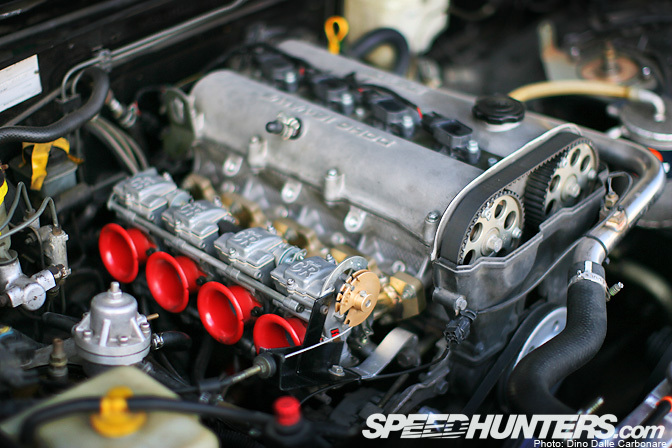 Corn's put in a lot of effort in getting more performance out of the little 1.8L BP, starting off with oversized pistons, H-section connecting rods and a balanced crank to increase capacity to 2-liters. The head was ported and polished and fitted with pretty aggressive cams that allow for a big increase in valve lift. Fuel injection has been replaced with a set of Keihin FCR guillotine-type motorcycle carburetors, giving an unmistakable sound to the little Mazda when charging down the straight at wide-open throttle. Power is somewhere in the region of 200 HP…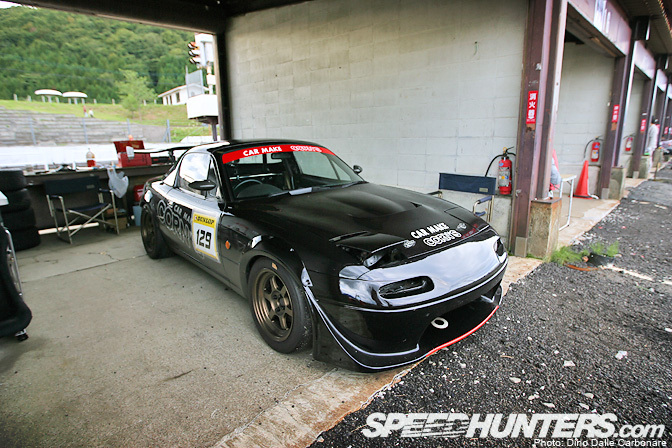 …not bad at all for the lightweight NA.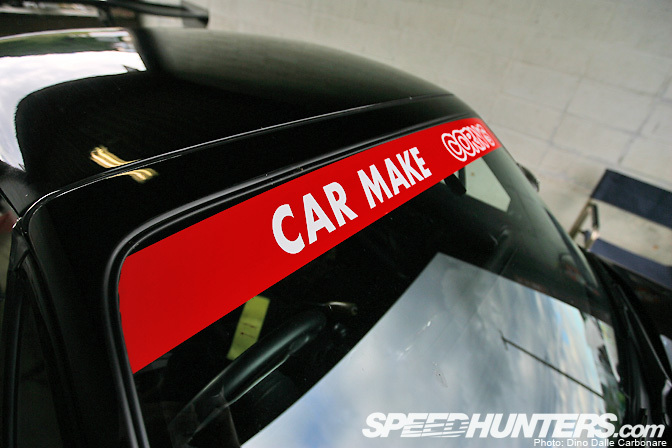 Corn's is located in Tokyo so it's definitely one place I'll be wanting to visit in the future!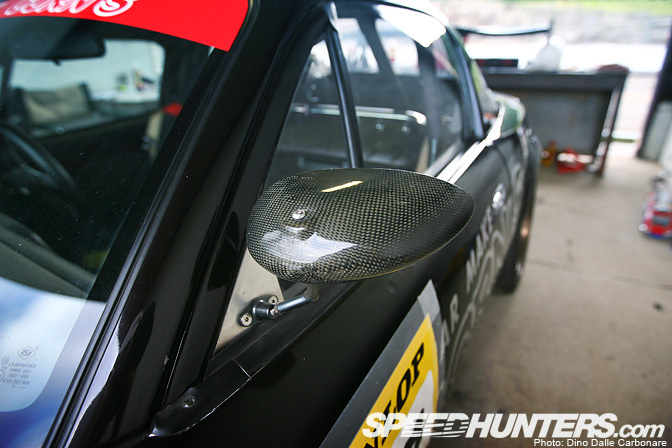 Carbon race mirrors are a must on a circuit car like this!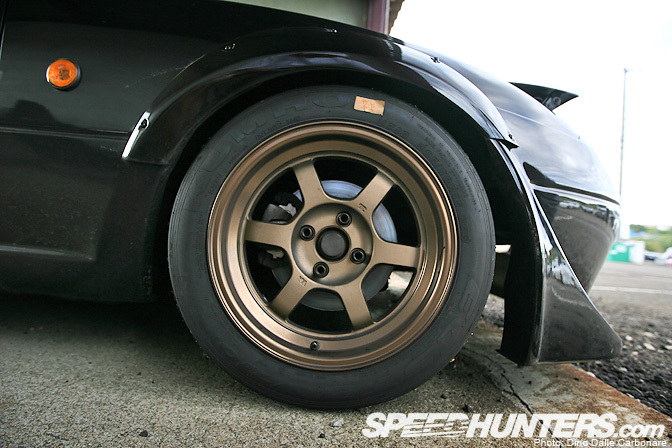 There were a few spare wheels sitting in the pit but these 15-inch TE37s were the ones that suited the car the most, wrapped in a very naughty looking set of Kumho Ecsta V710 "almost slick" tires, 205/50R15 all round.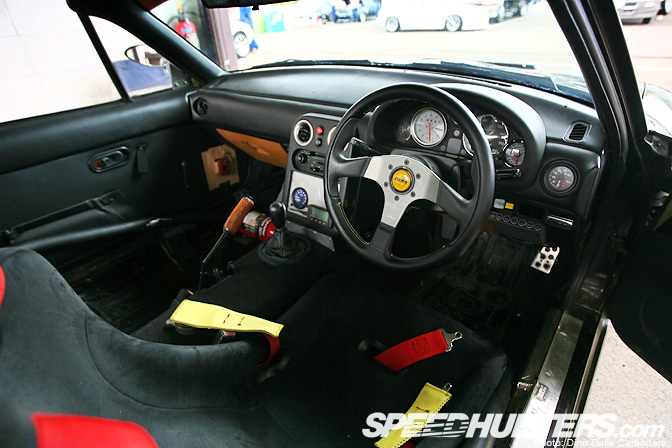 For a dedicated track car the interior remains surprisingly intact with additions including Defi and Omori gauges, a custom center console with lap timer and a Momo Corsa steering wheel. Only the driver's side bucket is present, this car is not set up for passenger rides…it would probably upset the weight balance!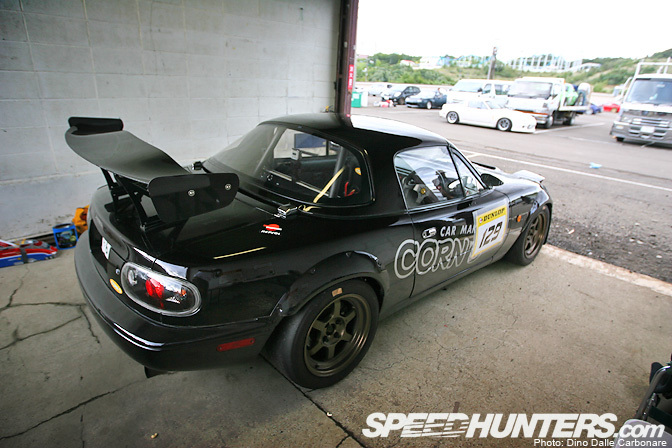 The massive GT wing dominates the rear end and I particularly liked the bolted on overfenders.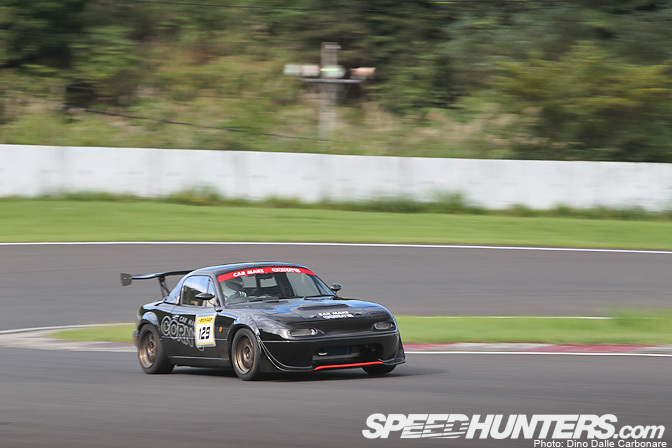 The screaming carbed engine allowed the Corn's NA8 to record a fastest lap of 2'02"302…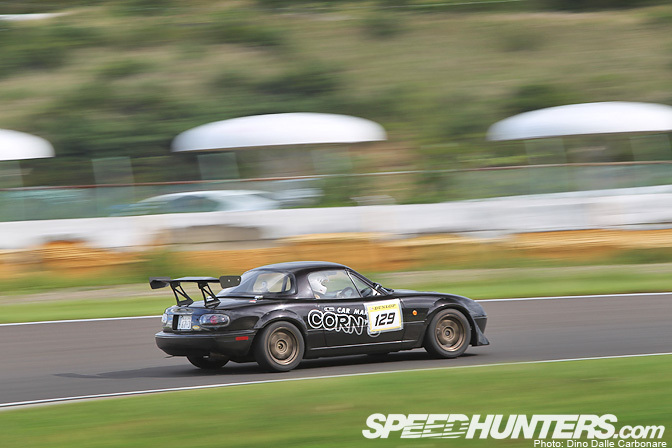 …and finished in ninth position out of the ten cars that participated in the Demo Class race, but third fastest out of the four Roadsters that competed.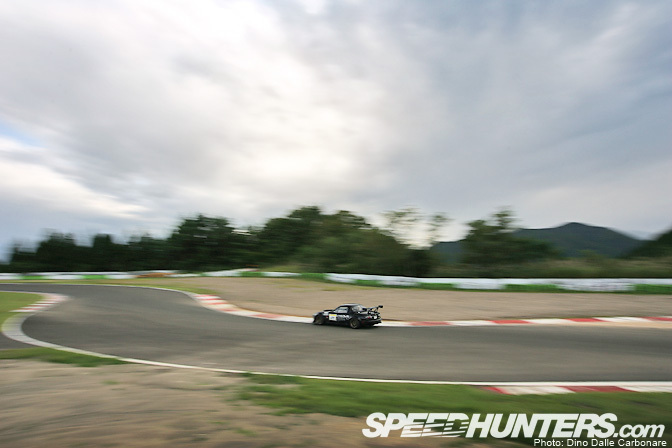 So there you have it, a fun little package with an unexpected twist. This is what Japanese car culture is all about!
Roadster & Rotary Meeting 2011 covrage on Speedhunters 
-Dino Dalle Carbonare