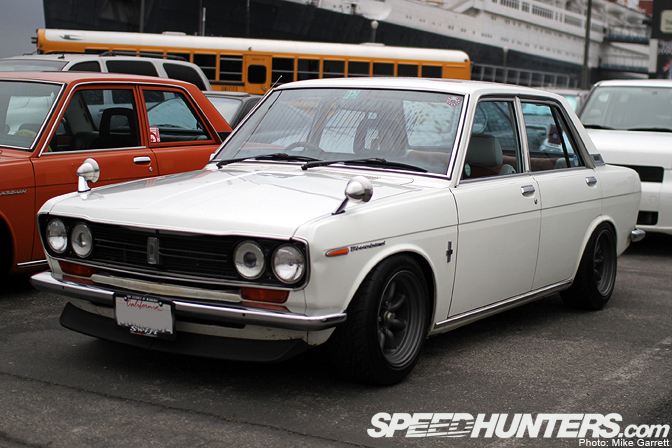 Let's not waste anytime getting to the spotlights from JCCS. I actually came across this Nissan 510 Bluebird Sedan in the parking lot before heading through gate, sitting a small group of 510s.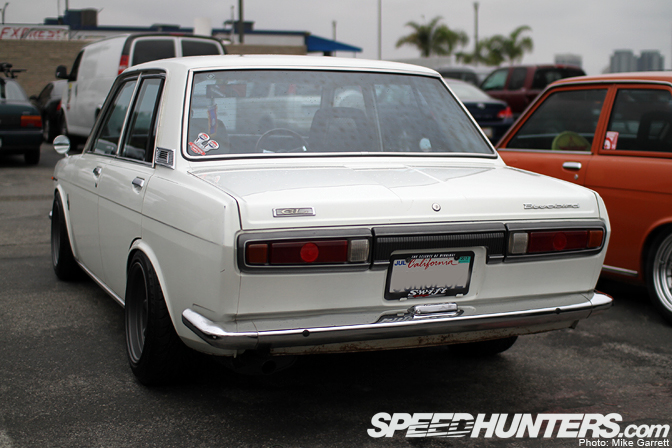 At first I thought it was just a very well done Datsun 510. It took a few moments to realize it was a Bluebird imported secondhand from Japan.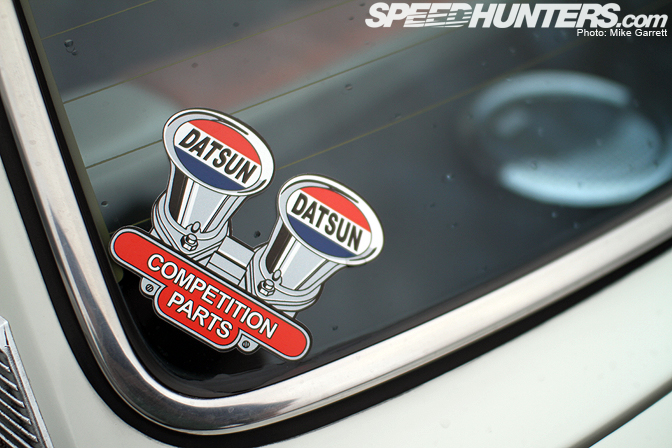 I do need to get myself one of those Datsun Competition parts stickers. So cool!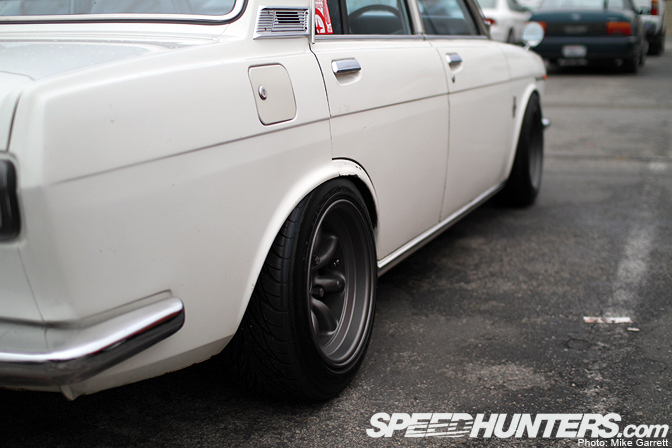 The wheel and tire setup on this car was absolutely perfect…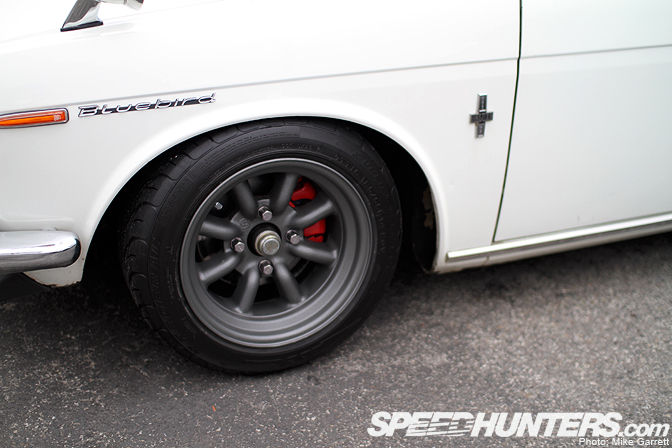 People throw all sorts of wheel combos on 510s, but it's hard to beat the classic look of 14" RS Watanabes.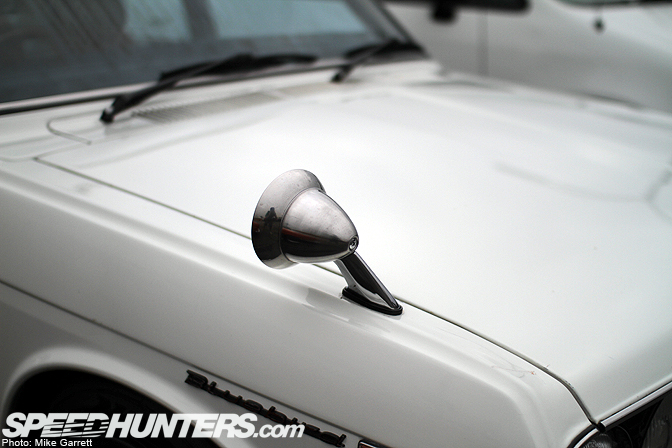 The fender mirrors help distinguish the car from standard US market 510.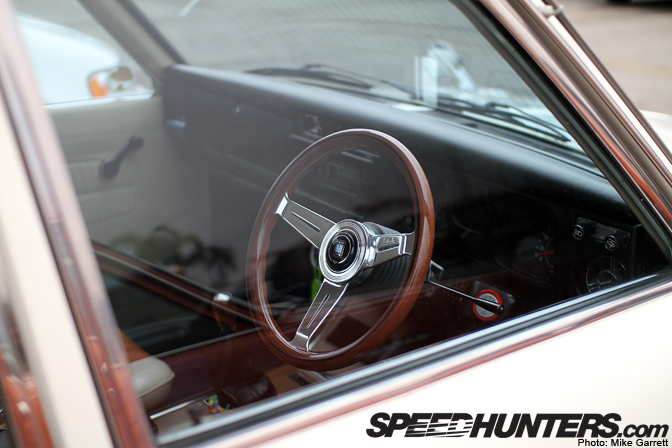 A peak inside the clean and original cockpit, accentuated by a classy woodgrain Nardi steering wheel.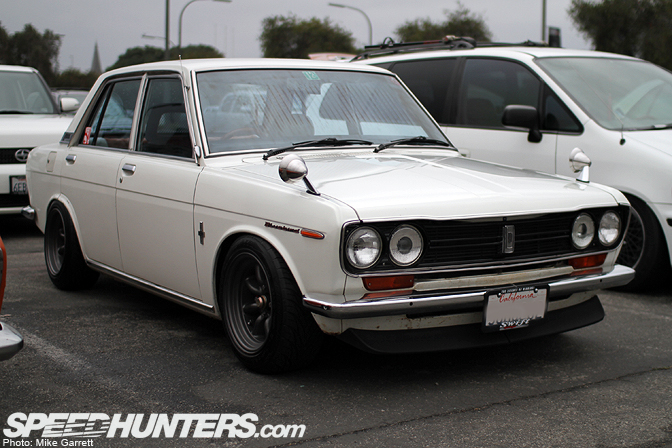 To me this is pretty much a perfect example of a 510, and it was a fine appetizer before heading in the gate to the wonders of JCCS.
-Mike Garrett