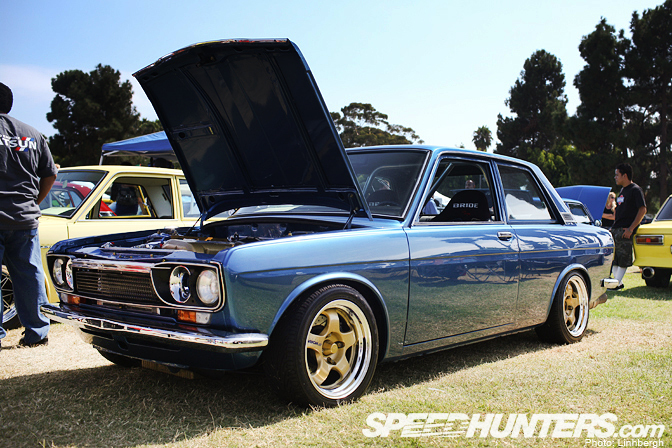 One of the other cars that peaked my interest at JCCS, earlier this month, was this 1972 Datsun 510. It's a car that almost anyone into cars can appreciate as it balances both looks, comfort and performance rather well.
Speaking of visual aesthetics, the exterior body of the car has been shaved for a cleaner look. The door locks have been smoothed out as well as the gas cap.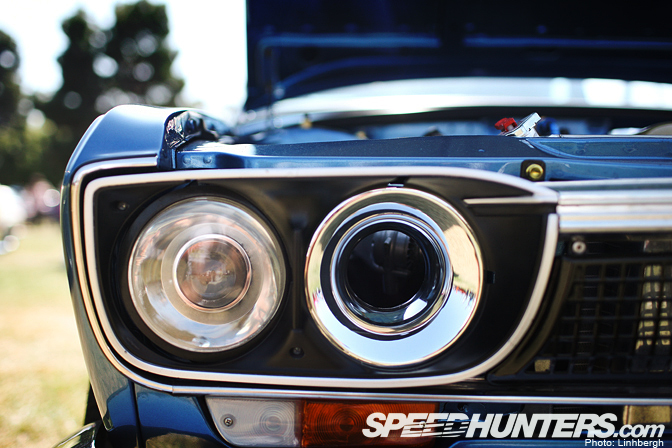 Taking a closer look at the front, you see the classic 510 twin headlamps but with a slight twist. The car now has a pair of HID headlamps and the second headlight hole is just that –an intake hole.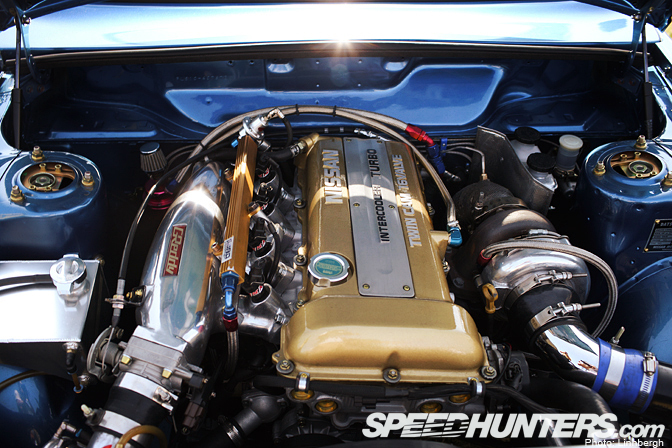 Taking a peak under the hood you'll find a 400 horse power SR20 with a Garrett T3/T4 GT30R turbo. A stock 510 weighs in at about 2,100 pounds. And with an engine that produces 400 horses, you have a car that is more than just fun, it's murderingly fast.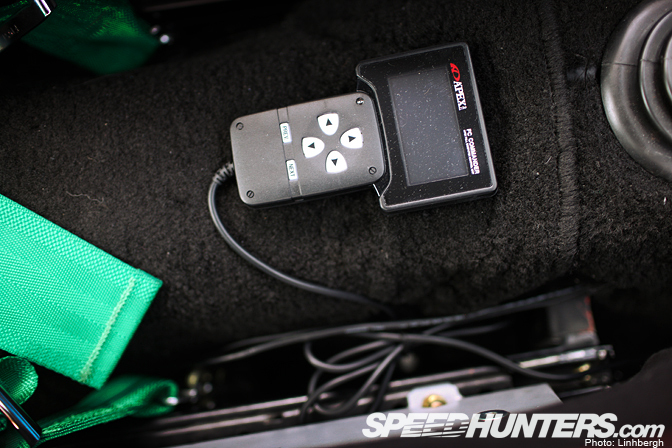 The engine is powered by an Apexi FC Commander and its control unit is located conveniently on the center console.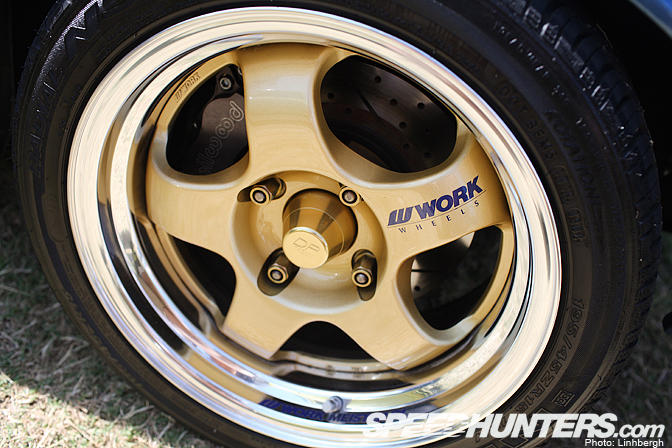 A set of gold Work Meisters compliment the blue body and also fill up the fender wells rather well.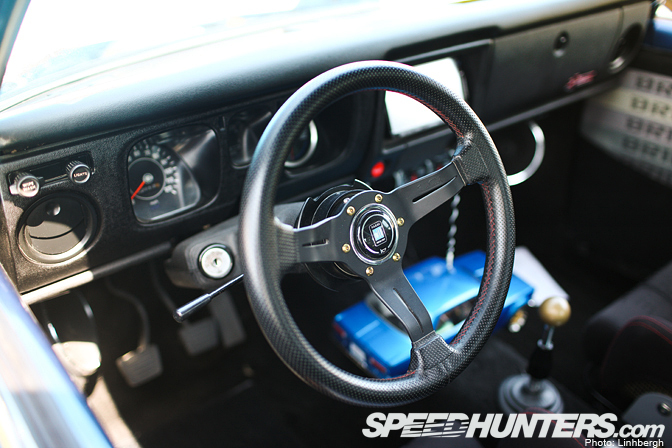 Taking a look at the interior, you'll spot a Nardi Deep Corn which replaced the original steering wheel.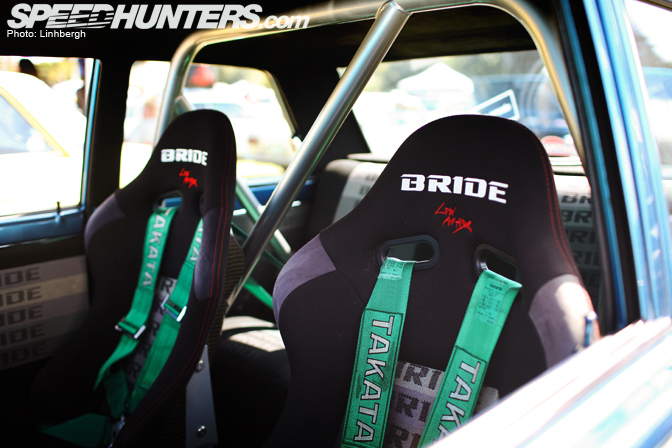 The interior also features a roll bar, Takata harnesses and a pair Bride LowMaxes…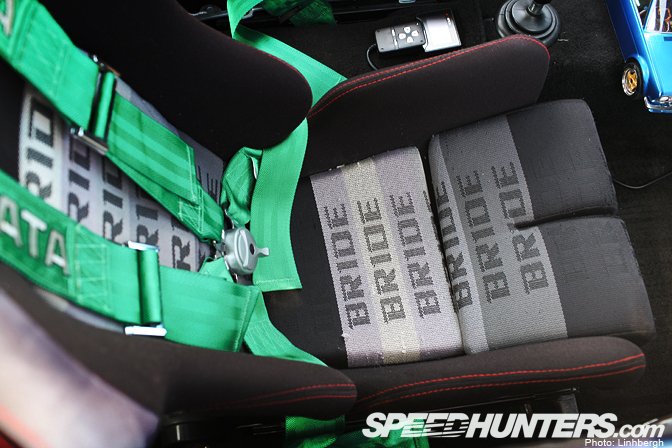 …which have the classic Bride gradation pattern.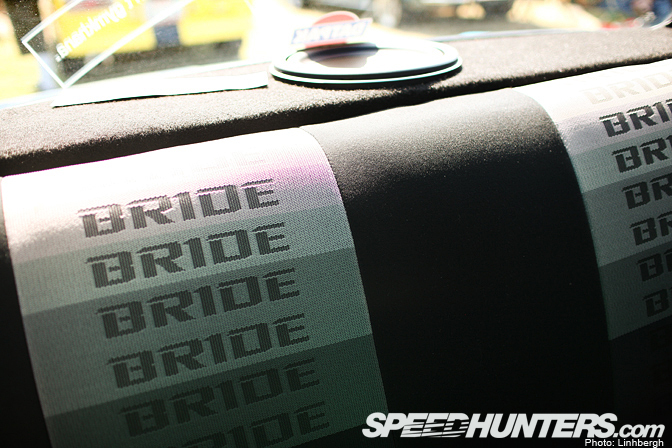 The Bride gradation pattern continues to the back seat…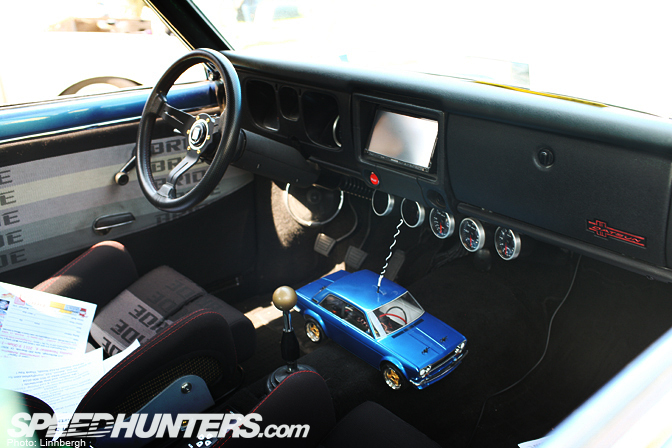 …as well as to the door panels. It's a look that really ties in the interior.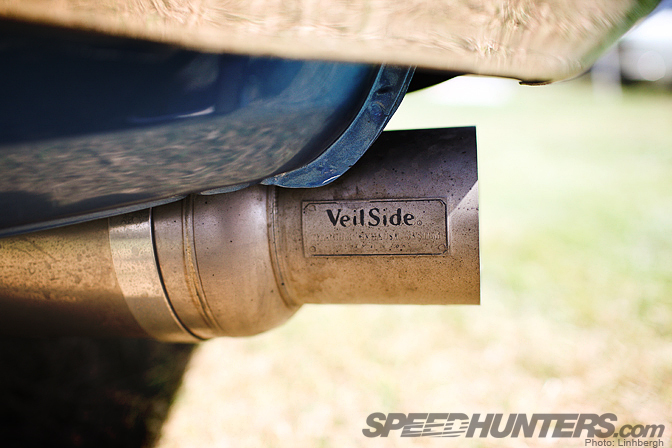 Back outside and looking towards the rear of the car, its hard not to notice the titanium Veilside exhaust.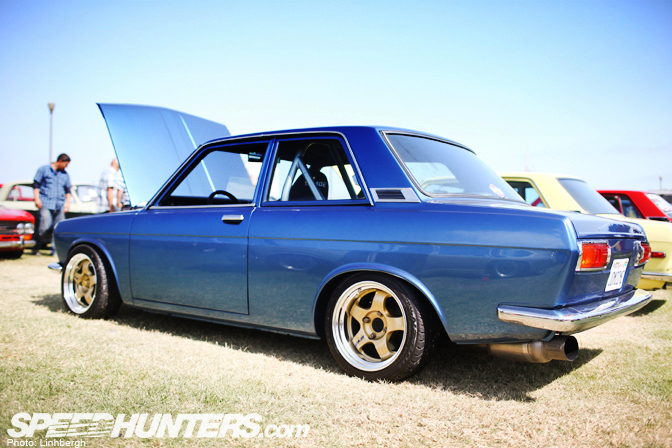 This is a car that I'm sure many of us would not mind taking around during our daily grind. It has looks to kill and performance to match. You'd be hard pressed to find something to dislike about this clean 510.
-Linhbergh
Speedhunters 2011 JCCS Coverage