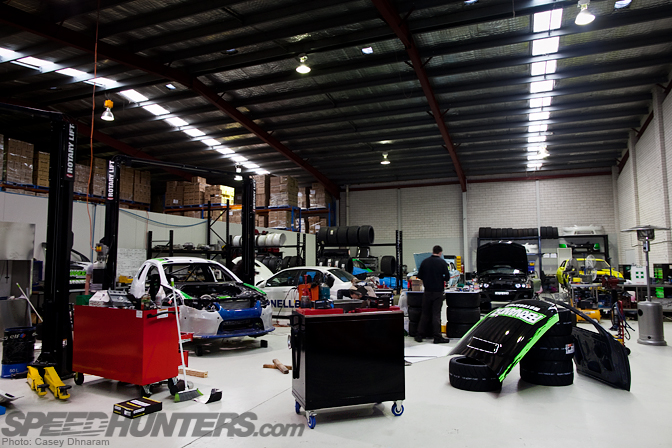 If the name Fernandez Motorsport rings a bell, it might be from the Falcon Ute build that we documented in the lead up to WTAC. In this article we go behind the scenes to take a look at the shop itself.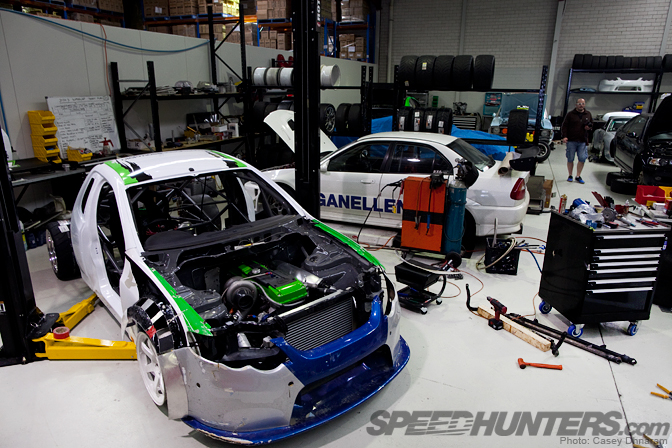 Fernandez Motorsport is a family run business that competes in a variety of different motor sports in Australia. The owner, Jose Fernandez, was previously a V8 Supercar driver, which explains his passion for Fords. Unfortunately his latest project, the time attack Falcon Ute, wasn't finished in time to compete in WTAC, but will certainly be ready to go next year.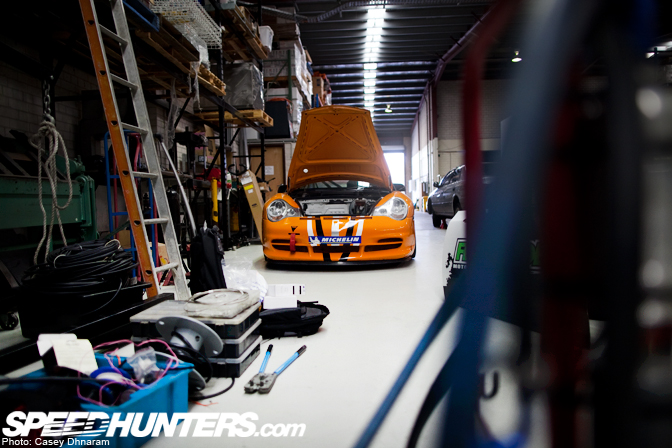 Upon entering the garage we were greeted by this vibrant Porsche GT3 Cup Car…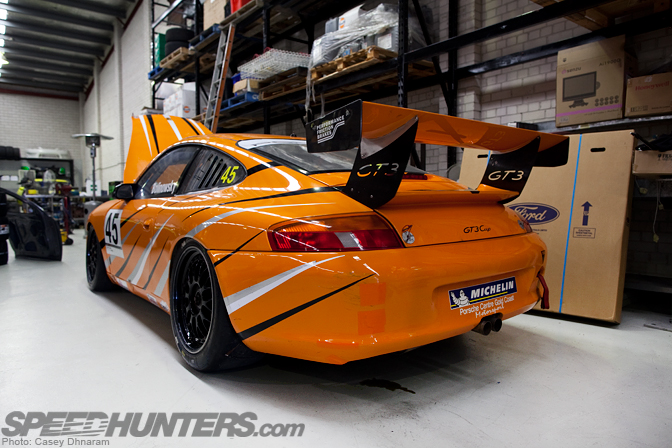 …which looked to be in pristine condition.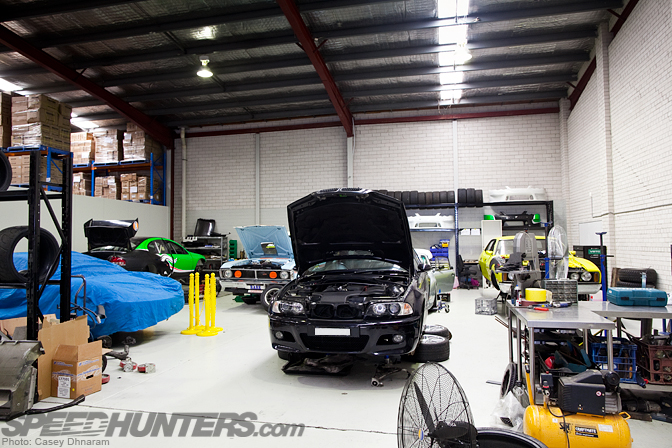 Most of the Car Builder articles I've done were from my travels to Japan, and there's quite a contrast between Japanese and Australian garages. One of the biggest differences is sheer space. The Fernandez Motorsport facility is a converted warehouse with plenty of room to work on their fleet of race and customer cars.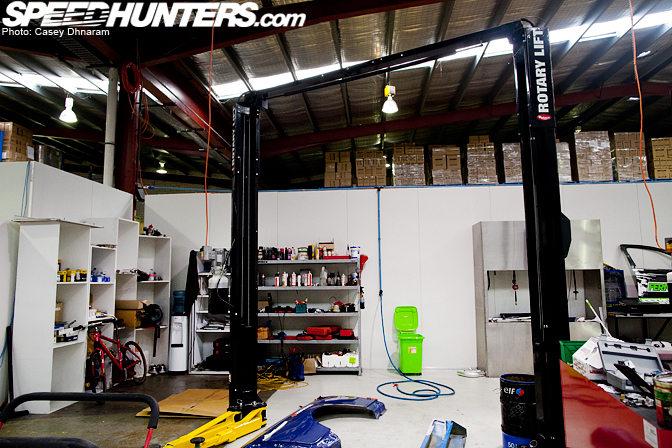 The workshop is equipped with some of the best tools one could ask for…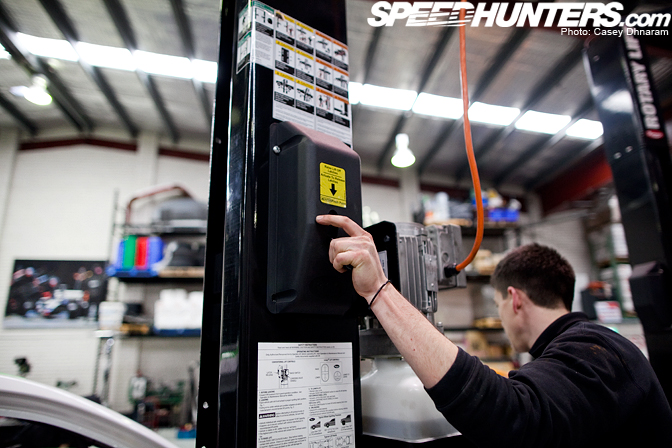 …such as multiple hoists.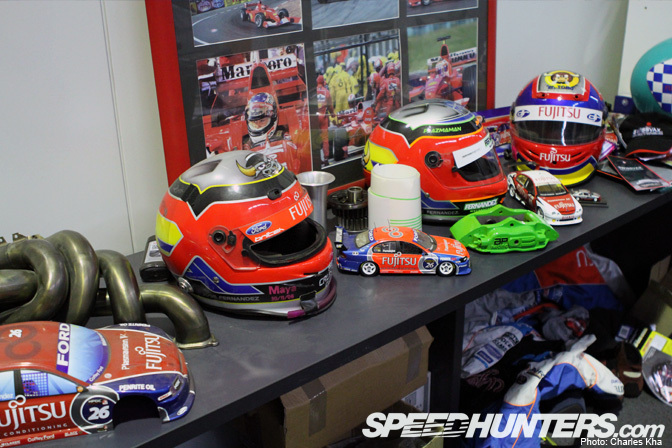 In the office there was plenty of memorabilia from Jose's racing exploits. Jose has been a driver since 1988 and had a successful stint with the Fujitsu team in V8 Supercars.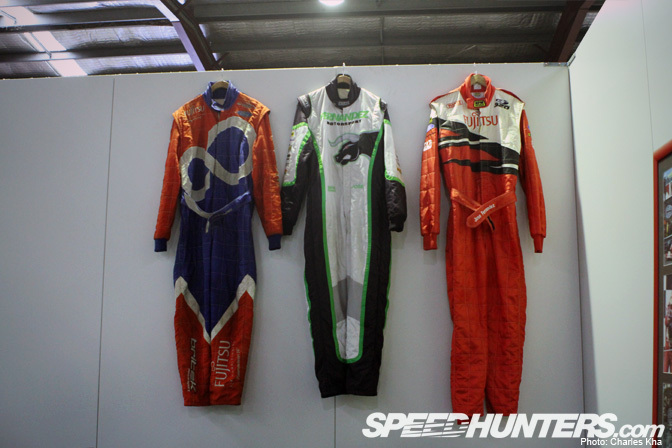 Some of Jose's race suits adorn the office wall. The middle one is the most current.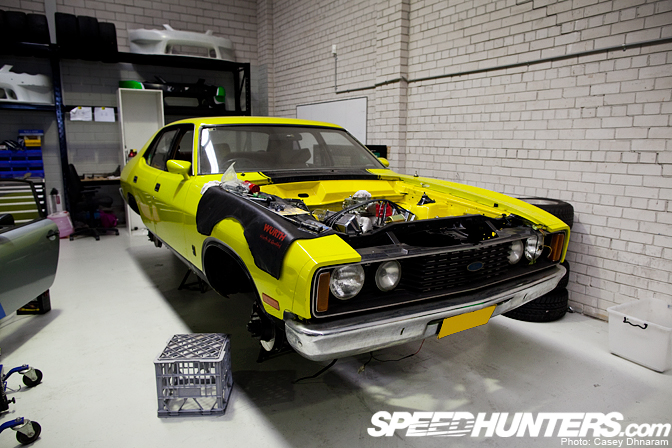 It was nice to see some classic muscle parked down the back of the shop…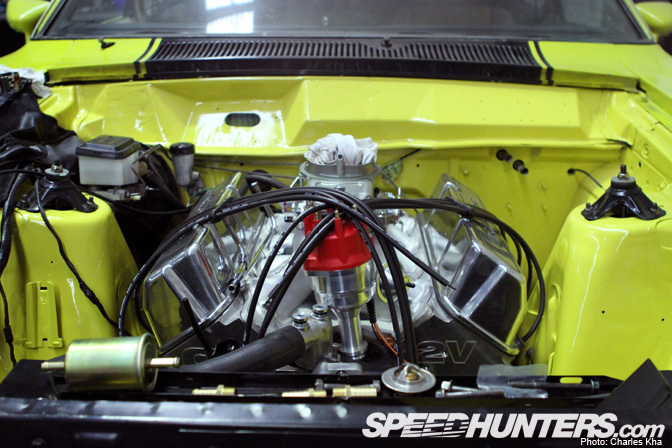 …Which was receiving a new heart transplant.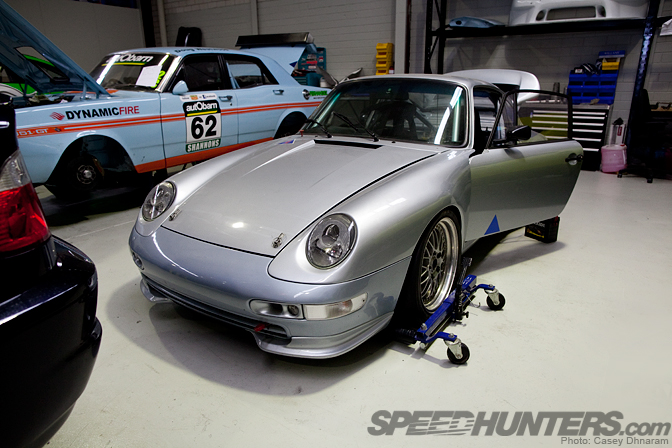 Sitting next to it was this Porsche. Although it looked rather plain from the outside…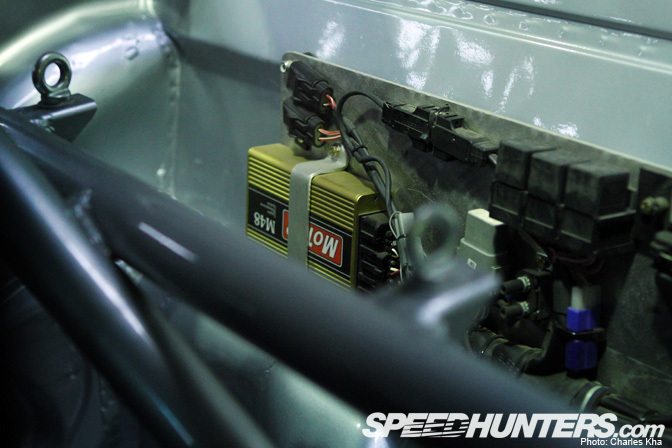 …It had all of the tasty fruit inside.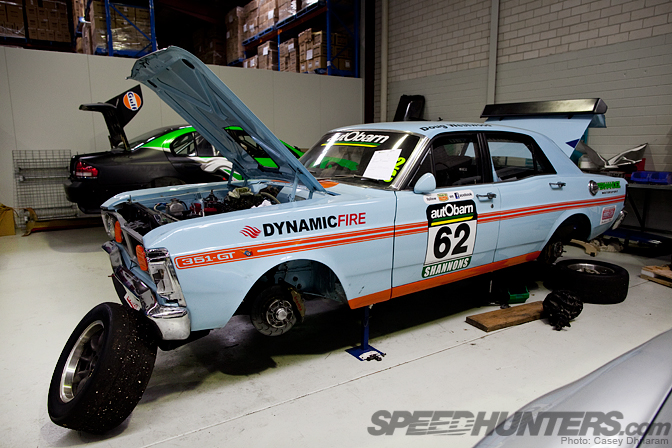 The first car Jose raced in was a 1971 XY GT Falcon back in 1988. Fernandez Motorsport still has an XY in the garage, but this particular example is driven by Doug Westwood in the Touring Cars Masters.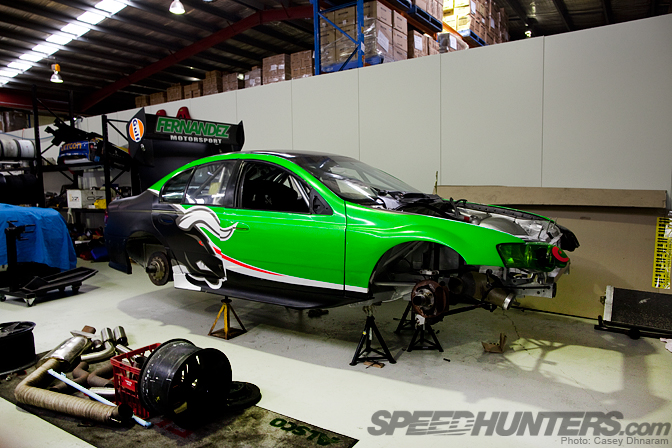 This green machine might look familiar but it is actually a different chassis to the bright green 6cyl turbo Falcon that Fernandez raced in the 2010 WTAC. That particular chassis has been sold with the old panels moved over to this new build.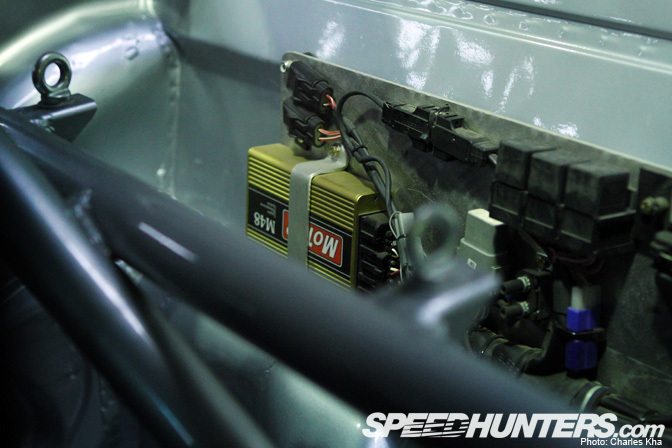 The new chassis features comprehensive modifications that are on par with V8 Supercar specifications.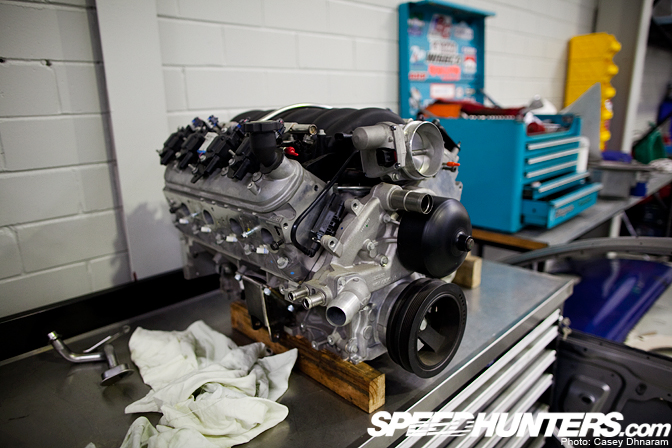 …Its new motor could be found sitting up on a work bench and will soon be pulled apart and overhauled.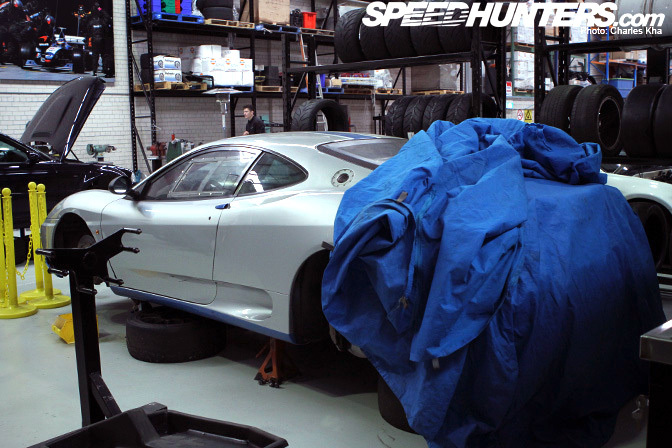 Beneath a car cover was a Ferrari 360. This particular car used to wear the Fernandez Motorsport green/black livery, but that has been removed in readiness for a new paint job.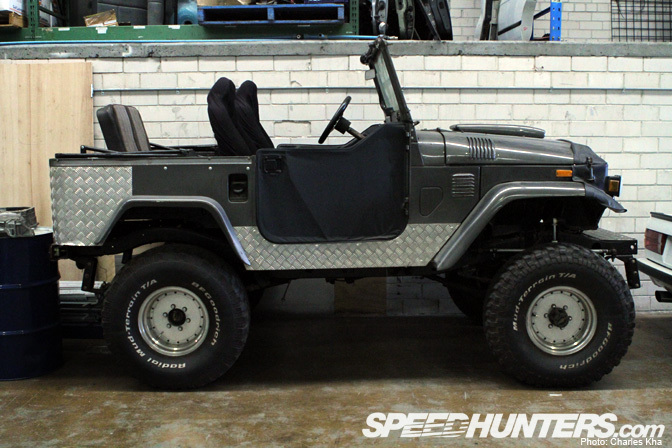 We also spotted this 4WD behind an E30 BMW.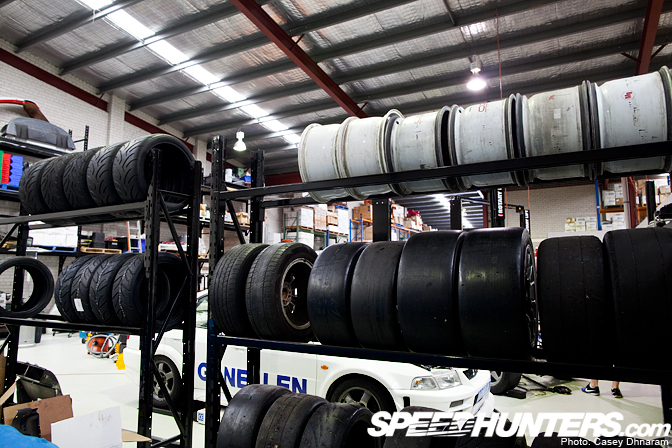 Separating the work area and the parking is this large tyre stand with a number of different treads from road to full slicks.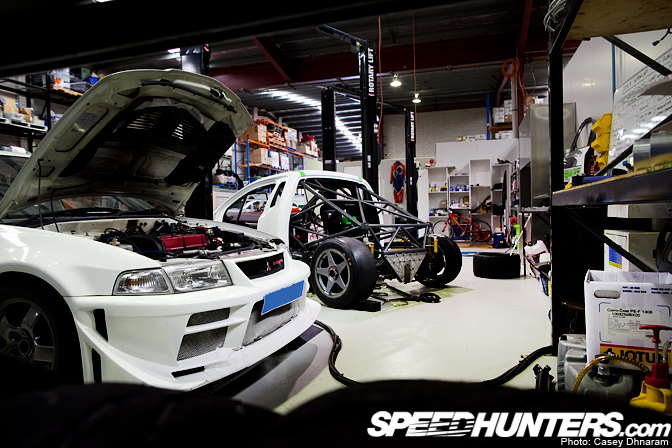 Next to the time attack ute was this Evo VI on R32 GT-R rims.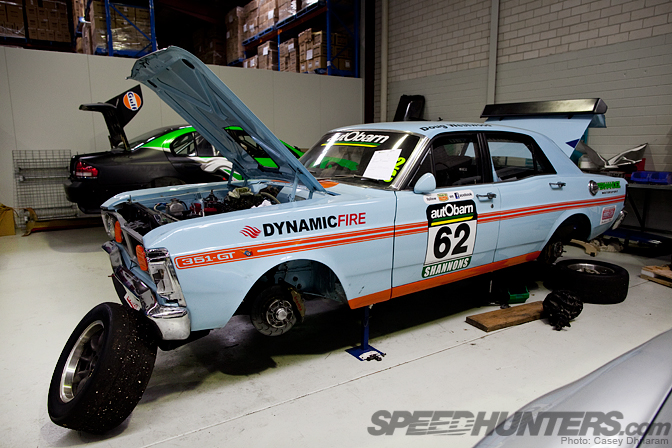 A Snap-On tool chest in matching Fernandez Motorsport colours.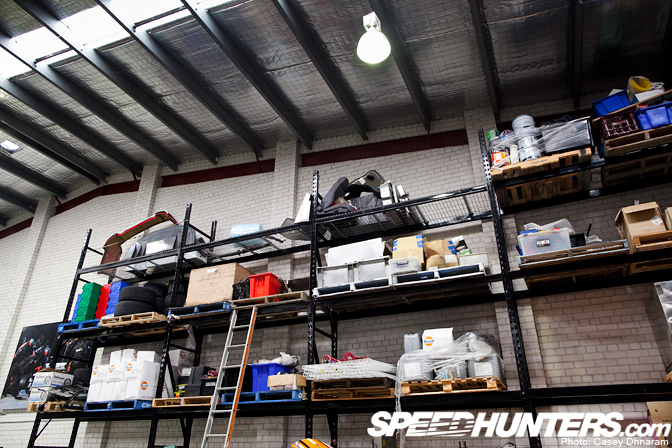 Along the walls are towering racks that hold a variety of spares.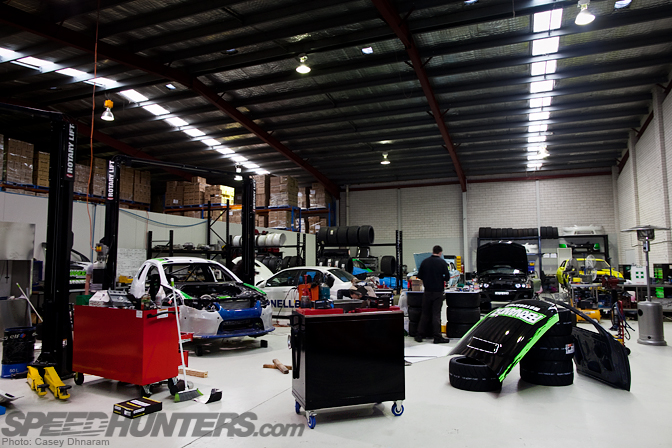 There was also plenty of equipment for Fernandez Motorsport to fabricate their own parts, such as this lathe.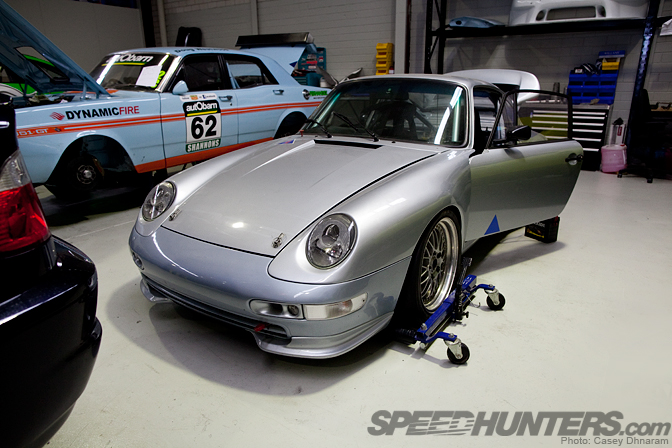 A gearbox rebuild was taking place at one of the work stations.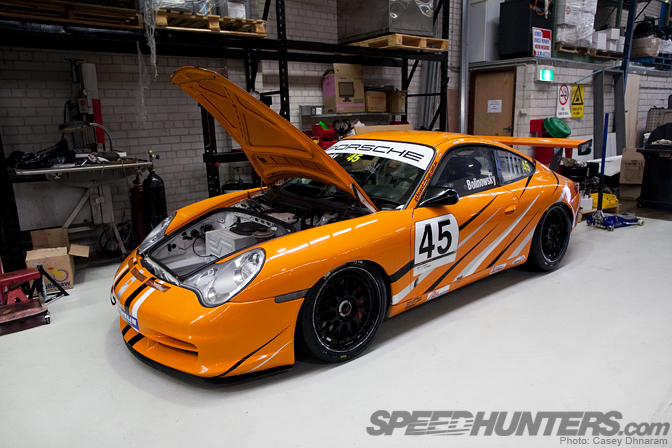 It's always inspiring stepping into a workspace where some of the most amazing cars are brought to life.
-Casey
Photos: Casey Dhnaram and Charles Kha