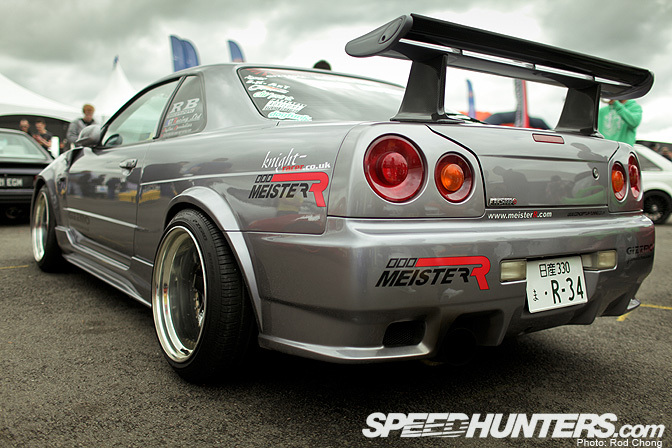 The Team Need for Speed UK-Ireland Drift Tour is now ready to be filed into the memory banks. But before we move on to the next Speedhunting subject matter, we still have a few stories to weave about our recent trips to Northampton in the UK and County Kildare in Ireland.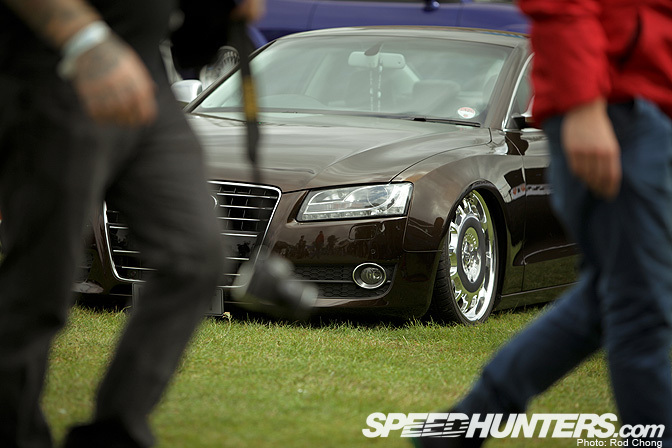 In two consecutive weekends I hit up the Edition 38 VAG show…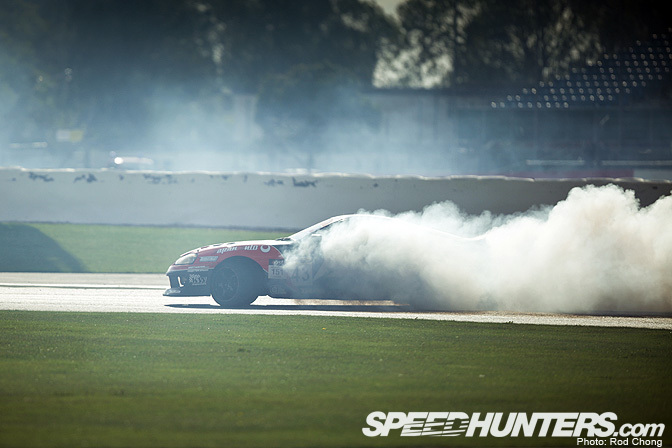 … the British Drift Championship at the Trax show in Silverstone…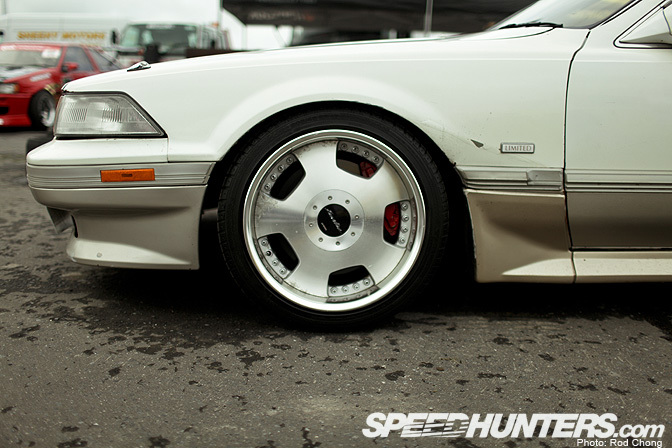 … and the Japfest at Mondello Park…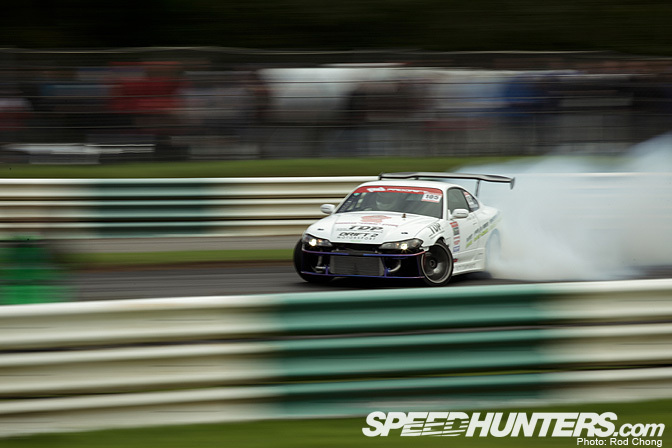 …which also housed the Pro Drift finale.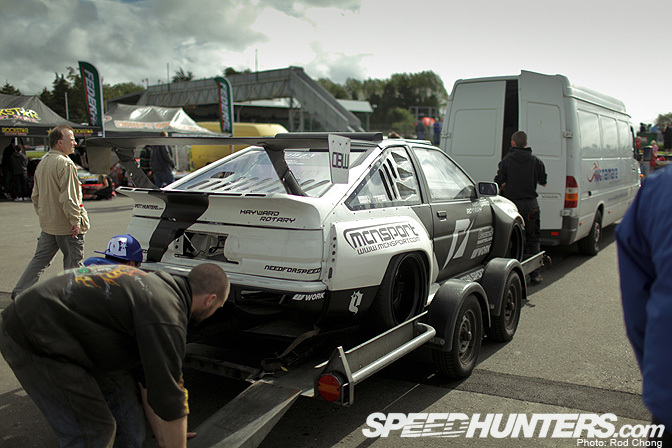 Along the way, I finally saw the Team NFS Dmac86 in the flesh. I've spent many hours drifting this car in the Shift2 Unleashed video game, but it's only now that I got to appreciate Darren McNamara's handiwork in the flesh.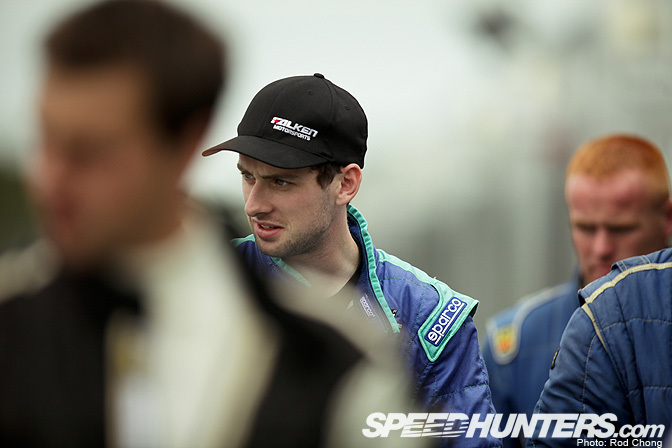 I've always rated Darren as an amazing, attacking drifter, but have finally seen his abilities and ambition as a car builder too.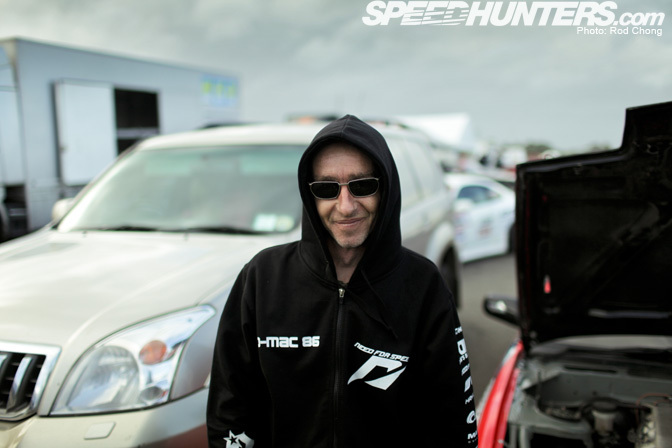 Of course he has plenty of help too, this is Happy, one of his trusted mechanics in Ireland. Nice hoodie m8!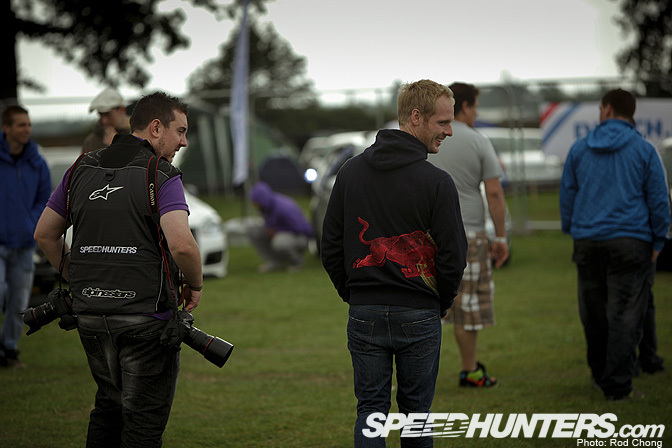 Joining me on our little UK-Ireland adventure was a cast of characters ranging from Paddy McGrath and our GT driver Edward Sandström…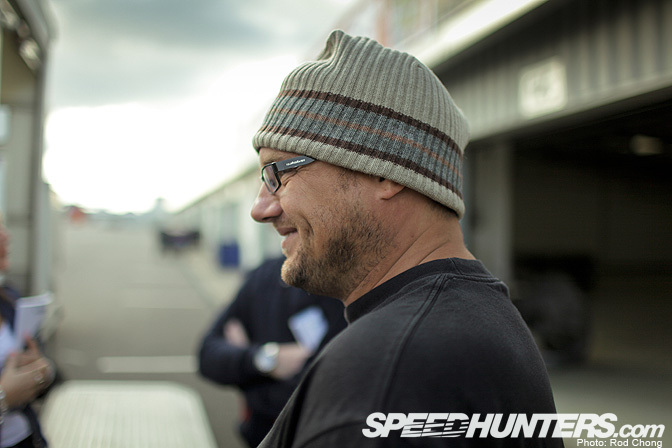 … as well as the doristar UK drift photographer himself, Ross I'anson. Our GT shooter, Jonathan Moore also put in an appearance at Silverstone.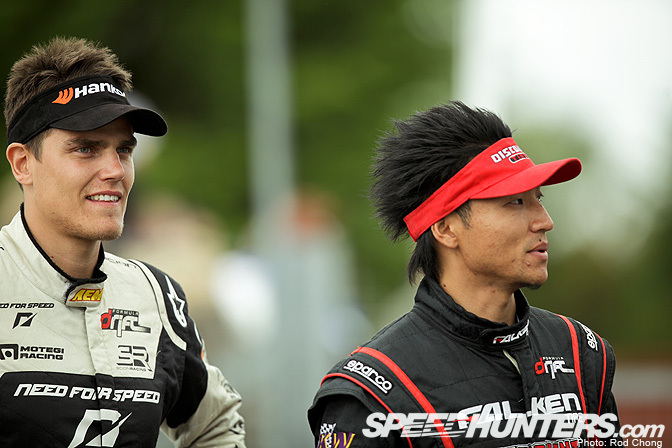 I have to say, it was an absolute pleasure to spend time with the gentleman of drifters, Fredric Aasbo. He may be an amazing drifting showman, having earned the nickname "The Norwegian Hammer" from the US drift fraternity, but he's one of the most polite and generous people you will ever meet.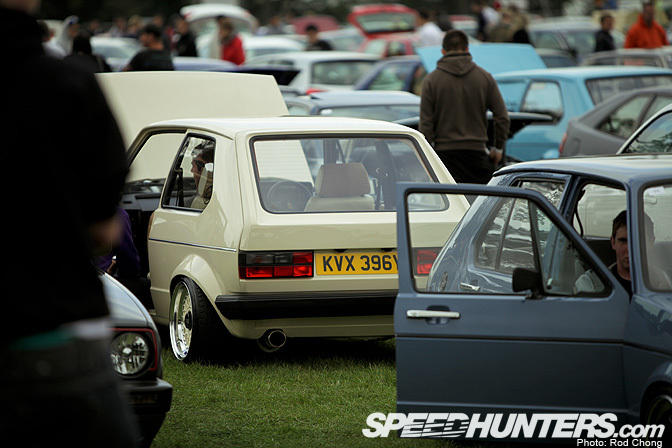 Our first stop on the tour was the Edition 38 show, held rather conveniently just down the road from Silverstone.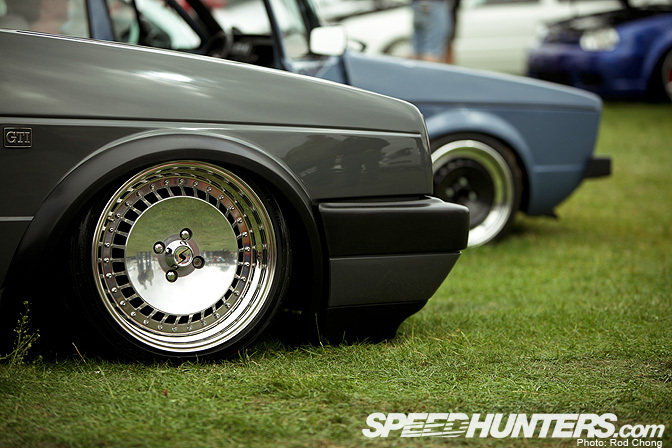 This is the first proper VAG event I've had the pleasure to attend.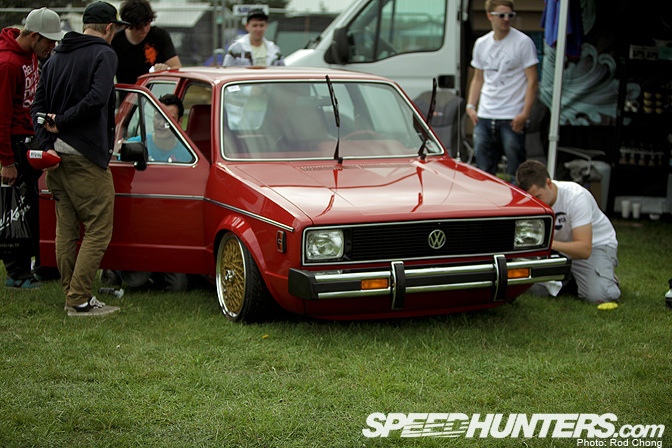 And the quality and tastefulness of the cars absolutely did not disappoint.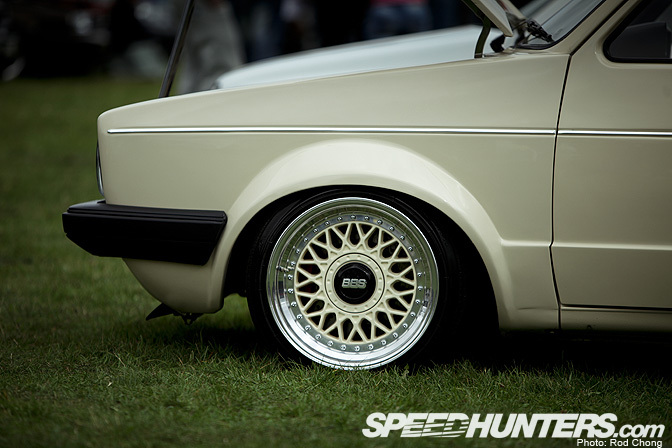 There is a subtlety and precision to these builds so rarely seen anywhere outside of high dollar hot rod builds. Even if you are not a VW fan, the level of detailing in these cars will stop you in your tracks.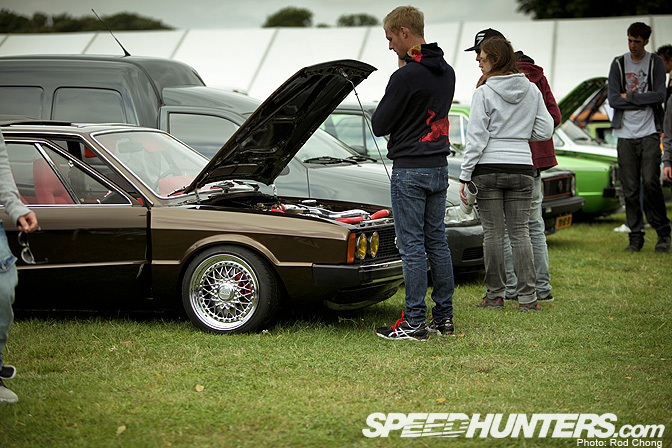 I think anyone who can't appreciated this scene is just plain blind or close minded.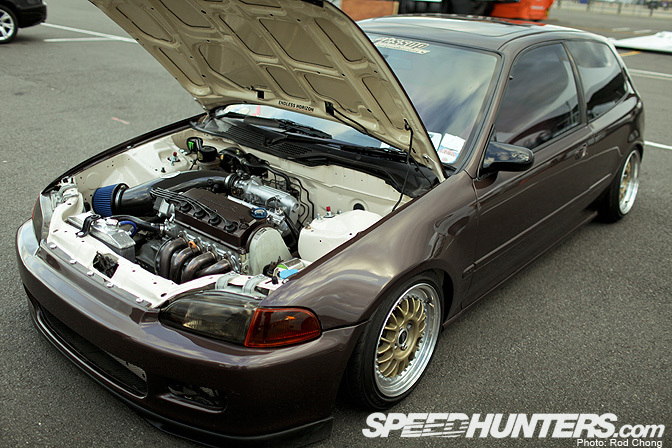 It was interesting to see the influence of the SoCal USDM style Hondas reaching the UK…. I shot this car during the Trax set up day.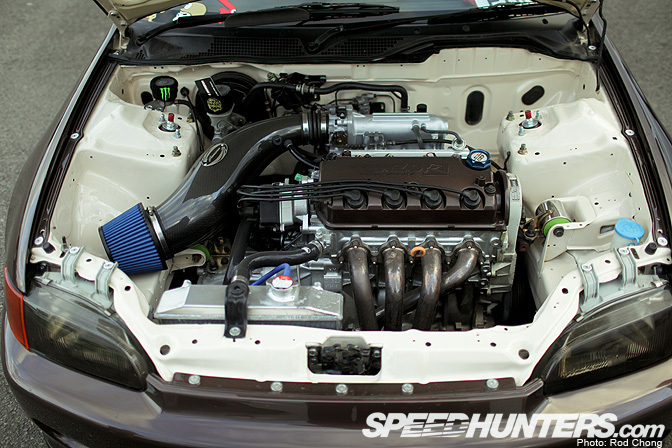 It's interesting to note this semi-shaved engine bay style would have crossed over from the VW scene to Japanese cars only a few years ago… and prior to that, this build style would have originated in the world of high budget hot rod and pro-touring builds. Yes my friends, there are many lines of influence in the world of modified cars, with so much pointing back to Rodding.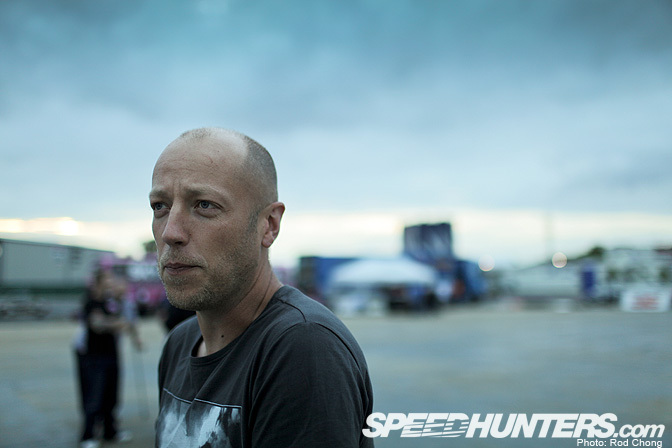 The more you travel in automotive circles, the smaller the world gets… I keep meeting people that I already somehow know, if that makes sense. Here's a portrait shot of British film-maker extraordinare Steve Brooks. He's a top bloke and I'm sure you'll agree is turning out some of the best drift films anywhere these days.
I have to admit that I am generally bored silly by the idea of drift films, but Steve's work is helping to restore my faith that good drift films can still be made.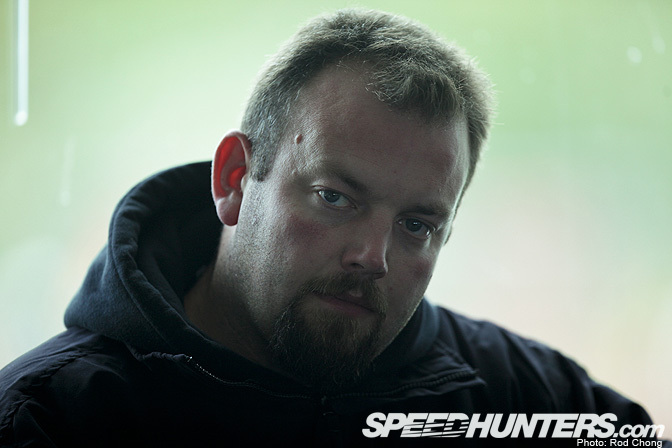 Here's another guy who makes for some great company: top UK drift car builder Julian Smith, the founder of Garage D.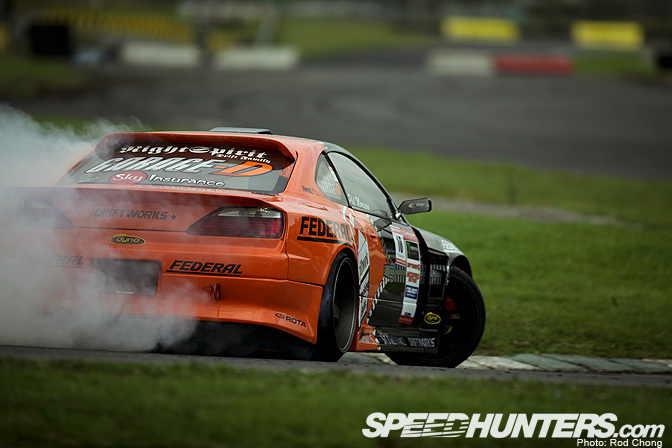 You'll notice that a lot of the top British cars run his logos, no doubt showing his influence over the UK drift scene.
Fredric is also now repping him too BTW. In the photo it would appear that a lot of people wanted to see the secrets of the Japan Auto Supra's steering lock set-up!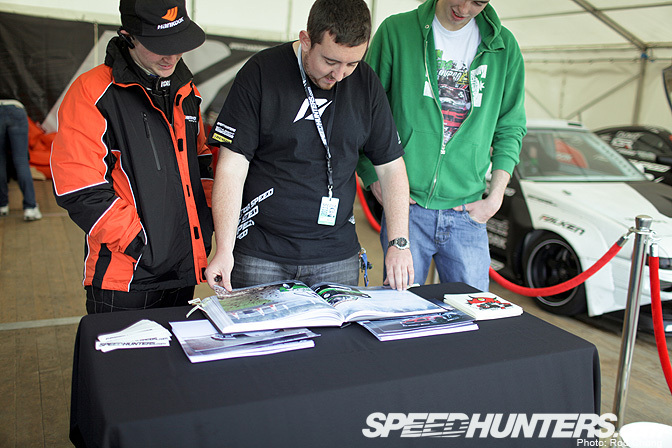 Have I mentioned that Speedhunters has been playing with a photo book concept previously? Paddy had his prototype copy out at Mondello Park and came up with the novel idea of having featured drivers sign their photos. BTW would such a high end book project be of interest to any of you? Would you consider buying such an automotive photography book if we were to release one?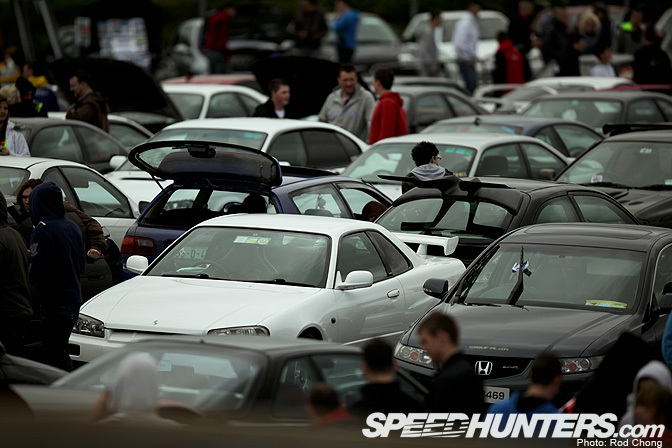 The Japfest Mondello Park was a stunning event, filled to the brim with all sorts of cool JDM machines.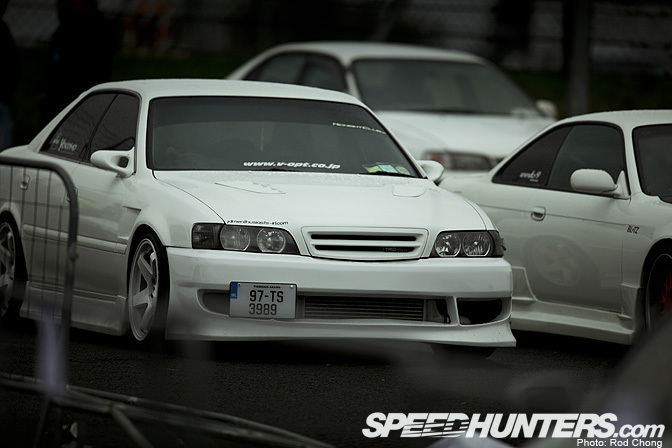 I didn't have a moment to shoot the show myself, but managed to grab a shot of this cool JZX along the way.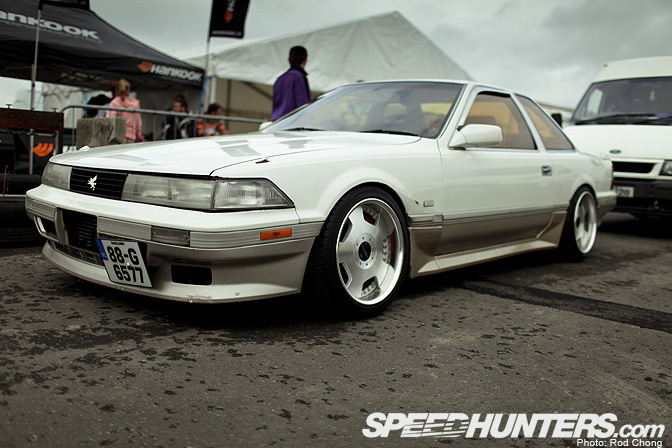 There was one car at the event that I couldn't take my eyes off. This old school Soarer.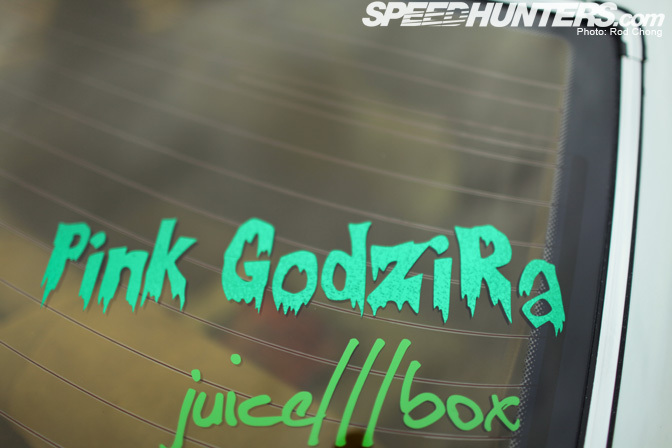 Notice the cool Pink Godzira sticker. Someone has some cool connections going to get this sticker!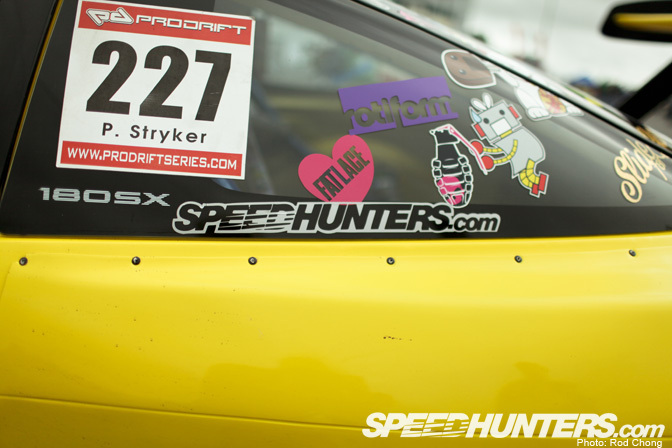 You know, we print a lot of different Speedhunters tickers, but I can't ever recall us doing a run of these larger black items. Perhaps it's custom made? Notice the Rotiform and Fatlace items too on this S13.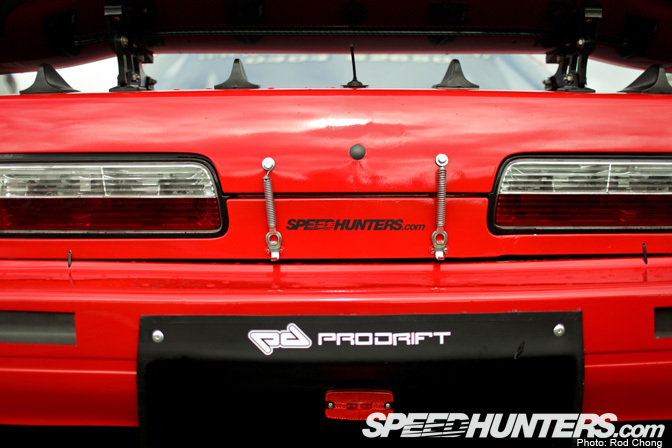 I liked the symmetry of the SH and ProDrift logos on Damien Mulvey's S13. Makes for a nice photo.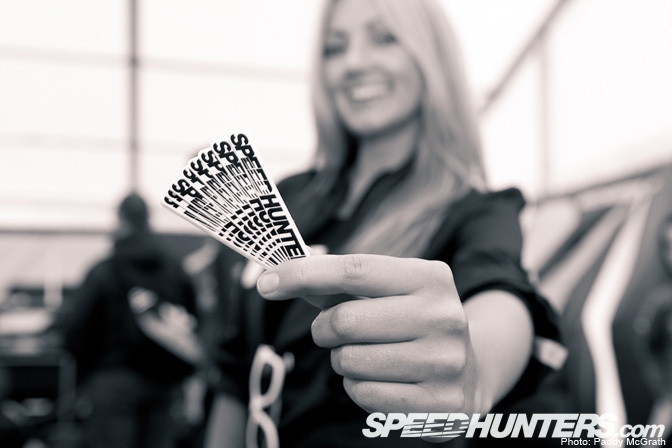 Speaking of stickers, we were on a big mission to give away huge quantities of stickers at Mondello Park.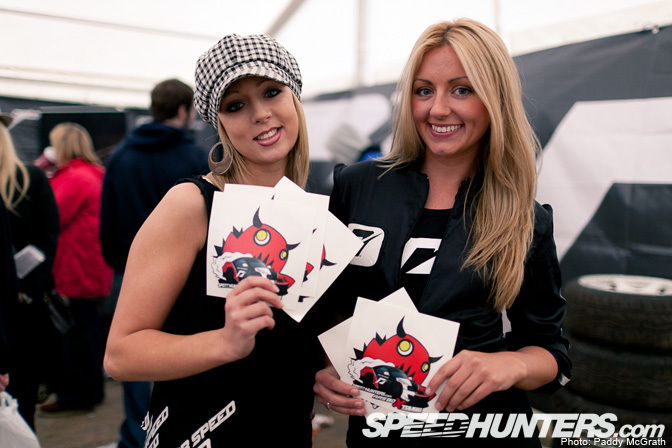 Touge Automotive kindly supplied us with a nice stack of Turbozilla X Aasbo X Speedhunters stickers and we also had help from the two Irish NFS Euro SpokesModel candidates: Linda Ryan and Amy Griffin.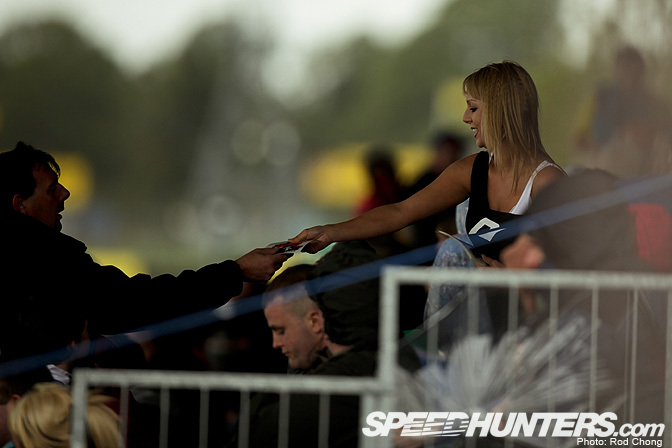 They likely gave out over a thousand stickers at Mondello Park last weekend. We hope all of our Irish readers managed to get items!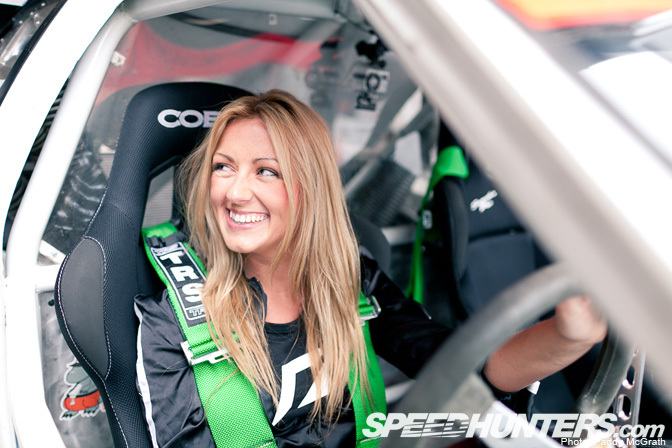 Amy is a well known figure in the Irish drift scene, having piloted an FC RX7 in amateur competition for a few years now.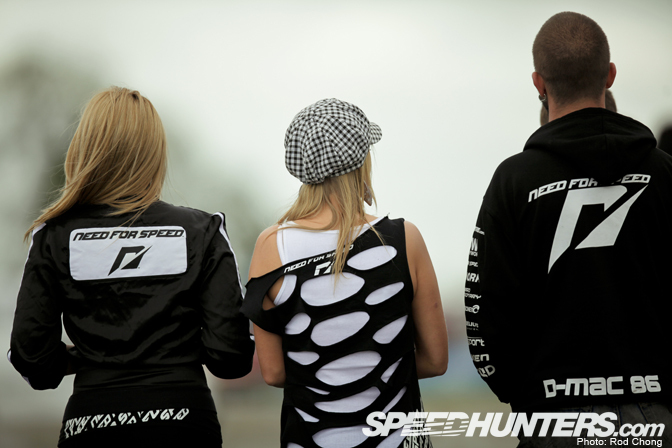 Both girls had a bit of a crash course in the whole Team NFS drift vibe normally seen at Formula D events.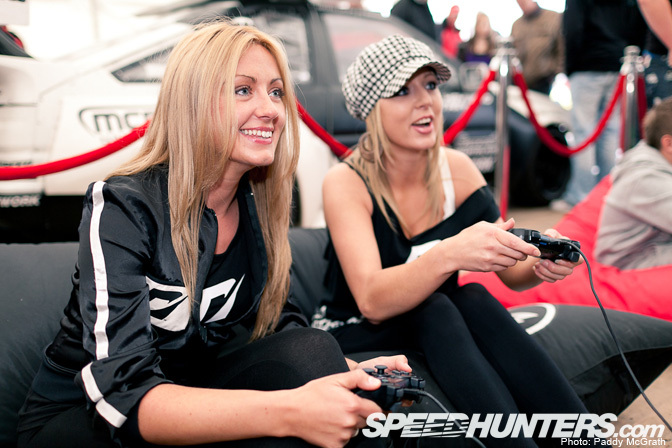 They seemed to have a lot of fun though.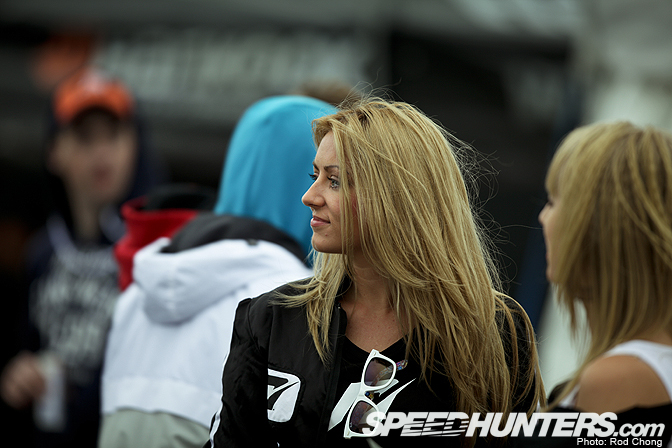 We still have more of the local candidates to meet though from Russia, Germany and France. So we'll see what happens and who gets to join the Team NFS European crew next for next year.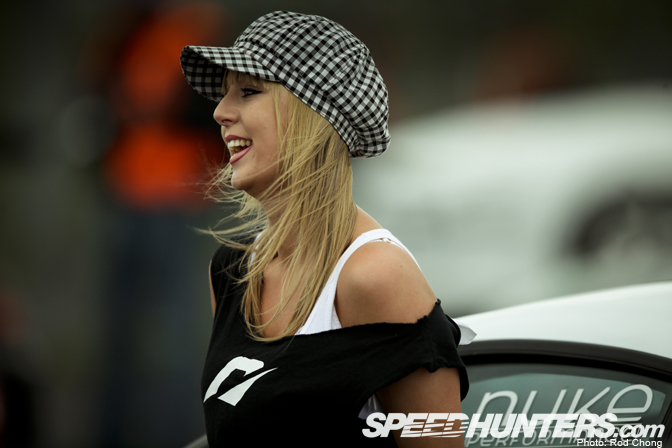 Anyway thanks to Amy and Linda for their time at Mondello Park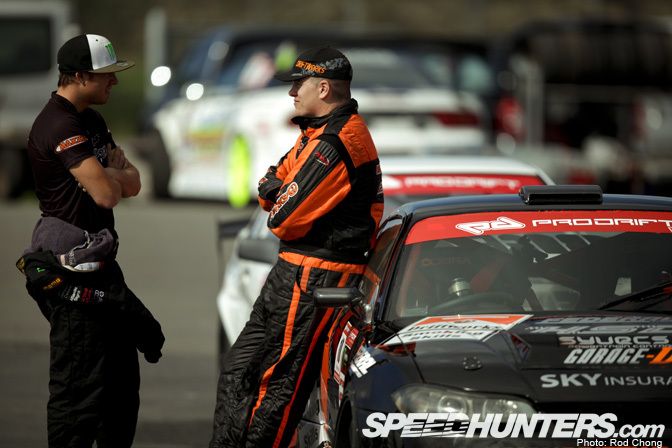 It was very cool that a few different UK teams came up for Mondello Park with us including Phil Morrison from Driftworks as well as the Falken UK and Japspeed crews. Perhaps if we get ourselves organized for next year we can put together some kind of Euro Tourr to all the top events. Something to think about. If we did this what events to you think should be attended?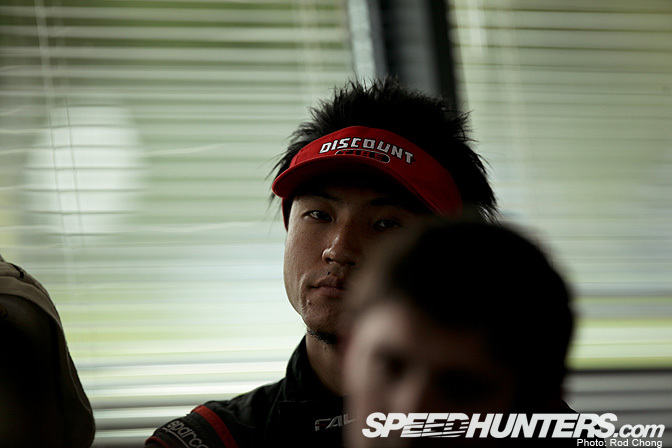 I'm pretty sure we will be seeing more Formula D stars coming to Europe next year. Many of them have several spare cars now, and are eager to experience the wider world of drifting outside of the States. I'm sure many people are watching Dai Yoshihara's trip very closely!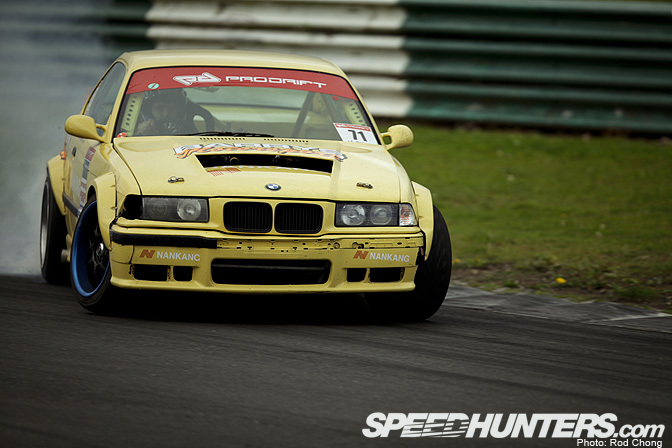 But for now, the sound of V8 drift machines is not that common at European events… but don't tell that to Paul McCarthy whose M5 V8 powered E36 certainly had the best engine note at Pro Drift Mondello. It was a lot of fun watching him drift this loud, brash Bavarian machine.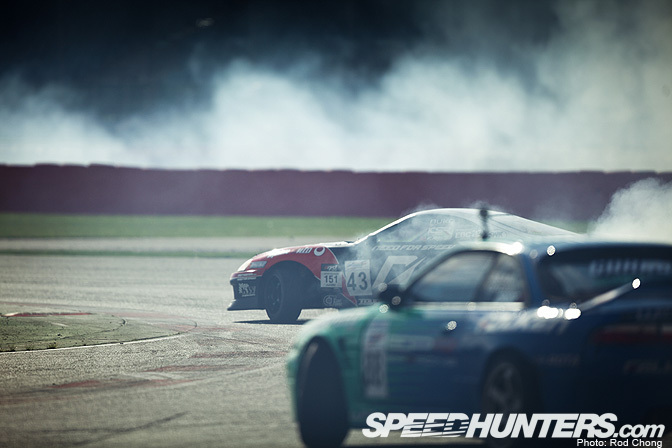 Well that's if from me for now. I'd like to thank our hosts at Trax, the British Drift Championship, Edition 38 and last but not least, Pro Drift for their hospitality. We had a great time bringing our two drift machines out and are looking forward to seeing what can be done in 2012!
Also big props to Darren, Fredric and their crews. I also need to call out the O'Leary Agency for their help in Ireland and EA UK for support at the Trax show.
Best,
:Rod