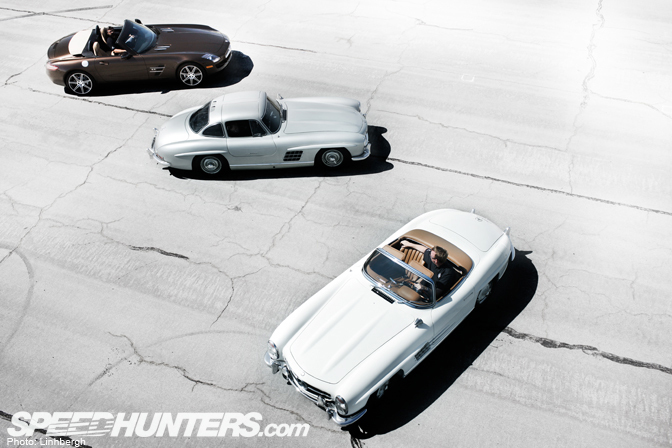 Shooting a film of any scale, or of any budget, requires a few key things to be successfully executed. One of those is a well organized and well planned pre-production phase. This includes figuring things out like the location, a shot list, on-screen talents and even the food that will be eaten during the duration of the filming. I was lucky enough to spend a day with Will Roegge and his cohort, DC Chavez, as they were on location, at the now empty El Toro Air Force base in Irvine, California, filming three classic, and iconic, Mercedes as well as one new kid on the block…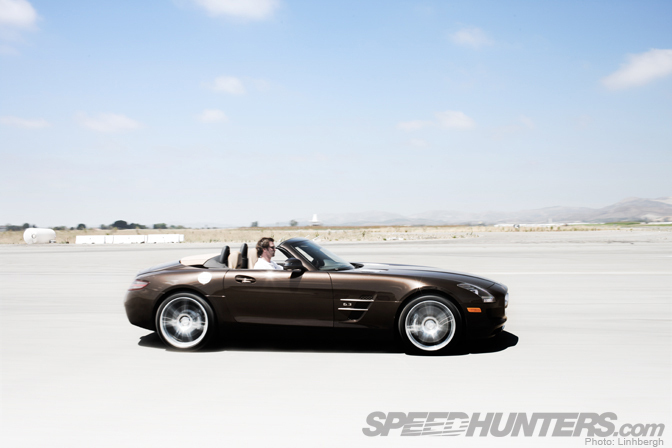 …this SLS AMG Roadster.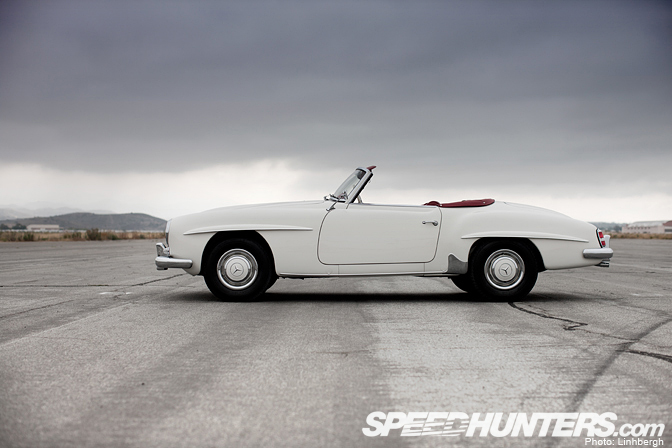 Think the SLS roadster is amazing? Well, the other three cars that Will and DC had lined up were just as spectacular. There was this 190SL…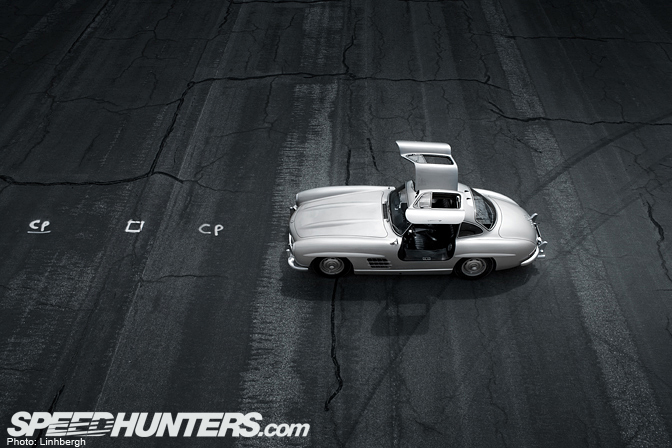 …a very rare and iconic 300 SL Gullwing…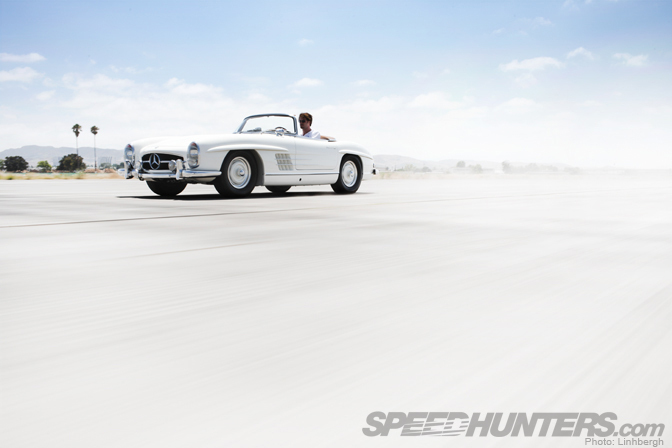 …and its drop-top counter part, the 300 SL roadster.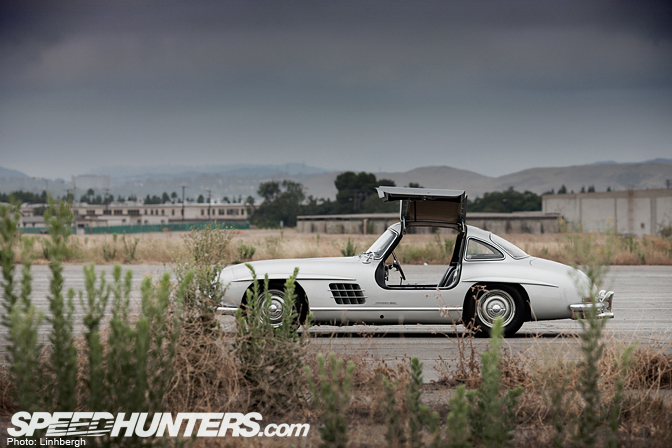 I arrived to the designated air strip in the early morning and was greeted by grey clouds and the 300SL Gullwing with its doors opened.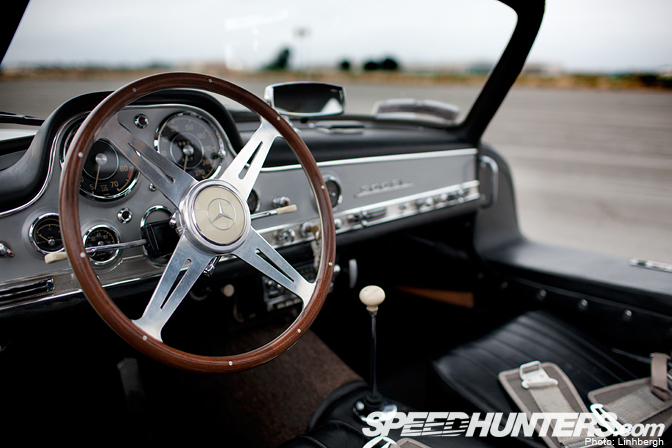 I took no time to get myself acquainted with the car.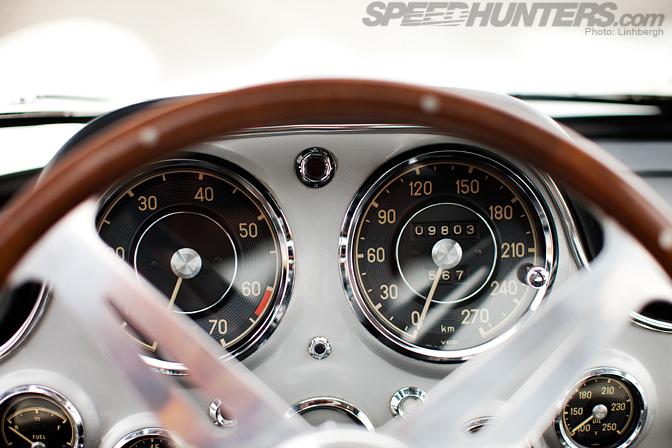 The interior was absolutely exquisite.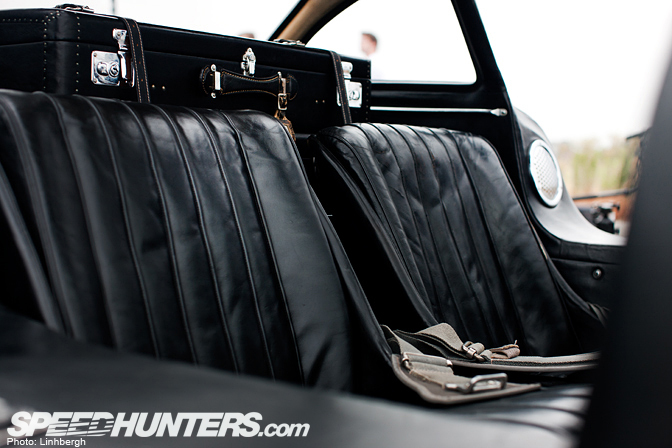 For a car that is as old as this 300 SL, the leather on the seats looked perfect.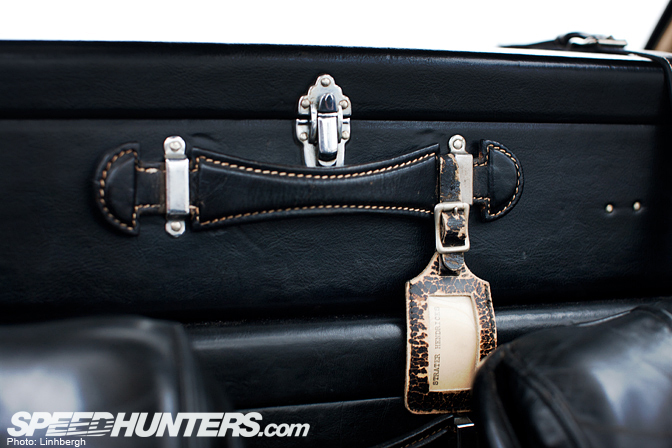 Behind the two seats, is a pair of matching luggage with the orginal name tag still attached to both suit cases.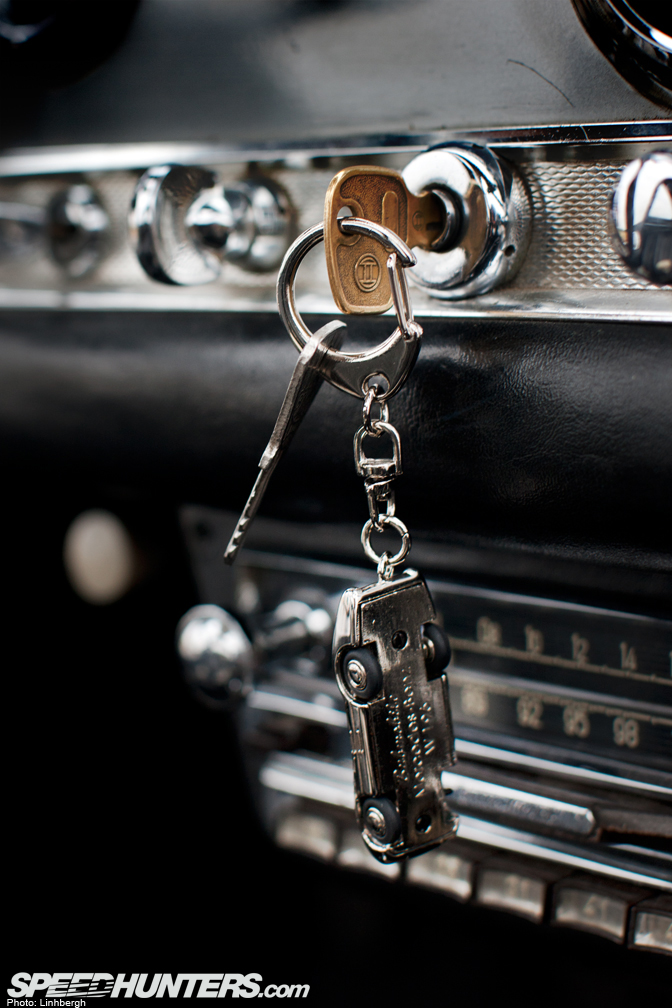 The car was in concours show ready as it didn't look like it aged a day. Luckily, the key showed was the best indication of its age.
I rather liked the stainless 300 SL keychain…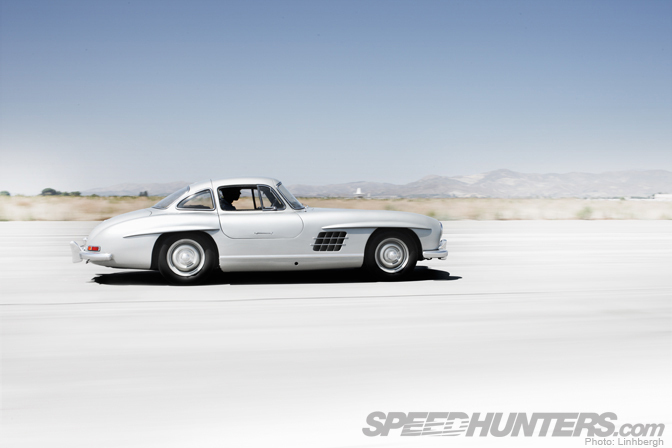 …but it was nowhere as amazing as the actual car itself.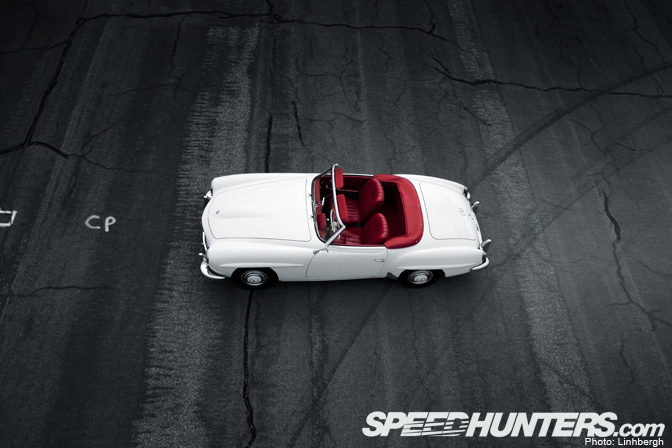 After the gullwing, I spent time with this beautiful 190 SL.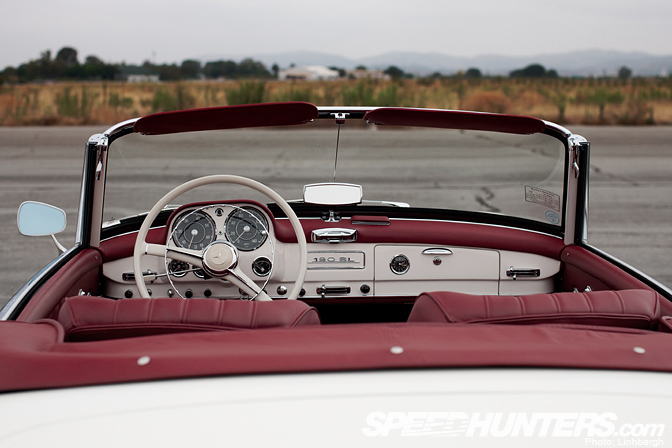 Any roadster with a white exterior with the red leather interior always speaks of nothing but pure class, this 190 SL is no different.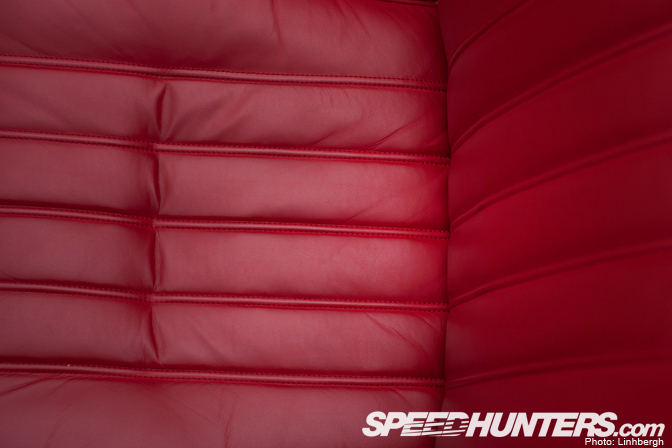 The three classic cars that were being filmed were restored to show room and concours perfection by the Mercedes Classic Center located just a few miles from the abandoned Air Force base. The seats of the 190 SL were completely redone with brand new leather….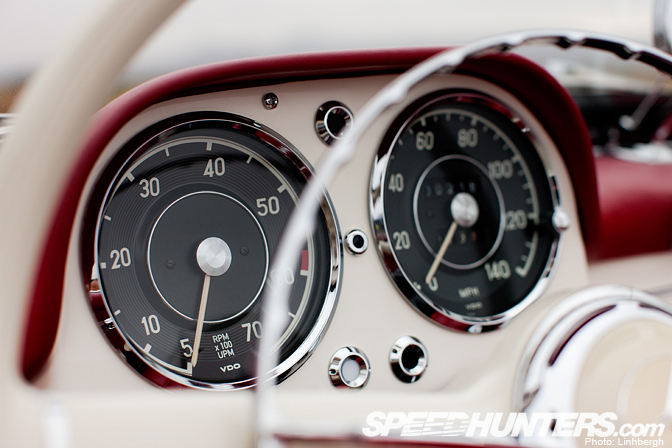 …as well as the dashboard and gauges.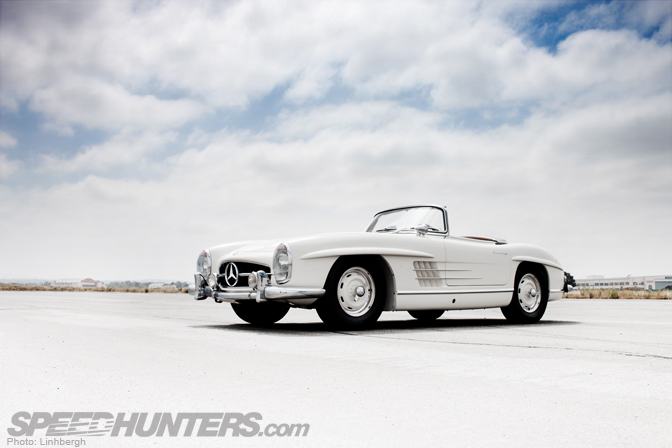 The 300SL roadster didn't have the classic red leather interior to compliment its white exterior, but it still looked jaw-droppingly good.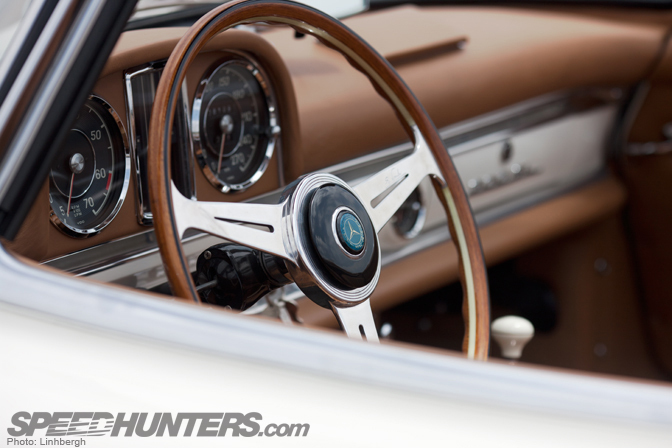 Nothing exudes classic motoring like a wooden steering wheel.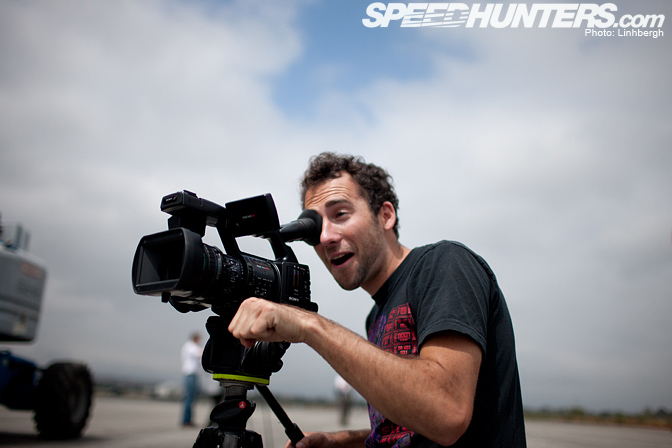 Since we were shooting vintage automobiles, Will Roegge tried his best to bring back that old-time feeling by doing his best crank video camera impression. Buster Keton would be proud.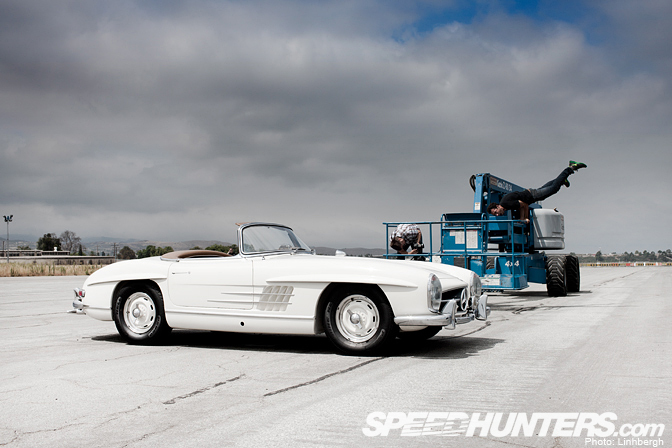 Just because filming can be a serious matter, it doesn't mean you can't have a good bit of fun in the process!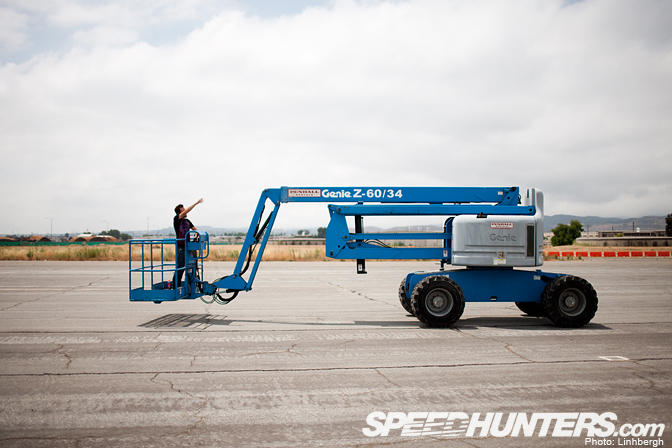 It should be a written rule everywhere to never let someone that does handstands on a construction lift to be able to drive the vehicle.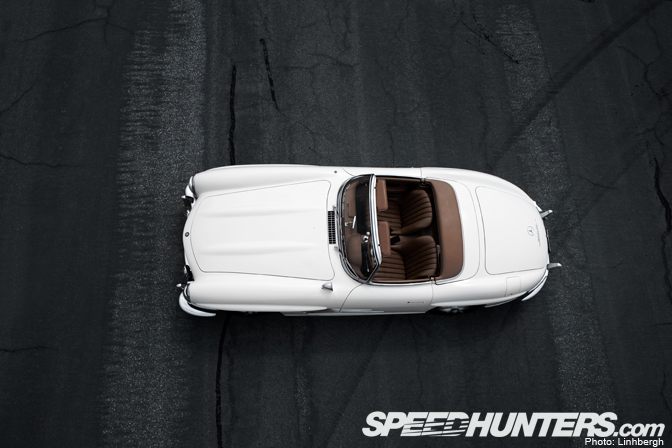 But having access to the lift resulted in a perspective I've always wanted to have the chance to shoot.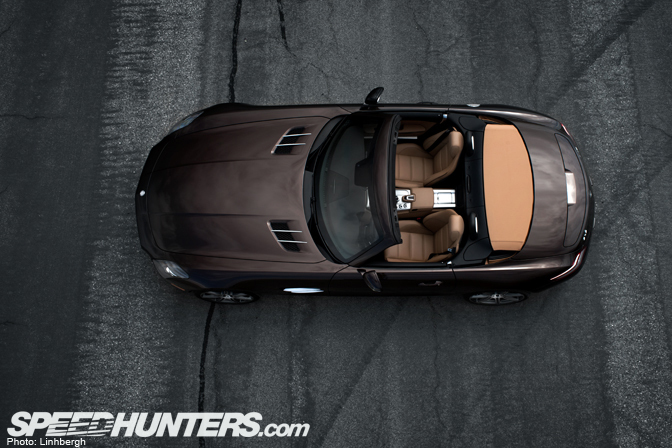 The looking straight down an automobile from the top makes you look at a car in a completely different way.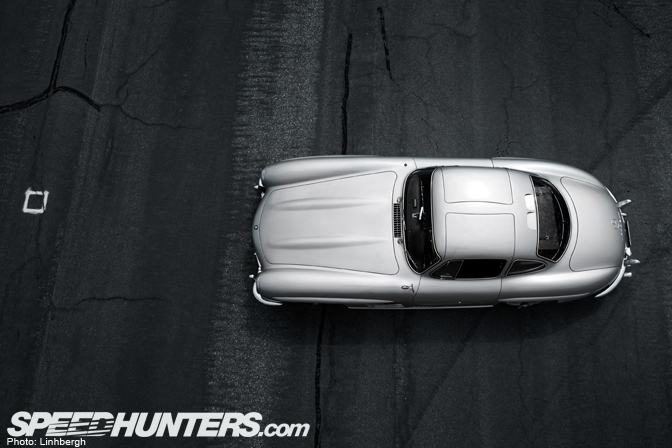 From this perspective, the 300SL Gullwing looks as though it is a vehicle hailing from the future!
Also imagine hanging 70 feet over a multimillon dollar car with a huge camera in your hand. I never held that darn black brick as tightly as I did as I was shooting these photographs. Never have I sweated so nervously while shooting before!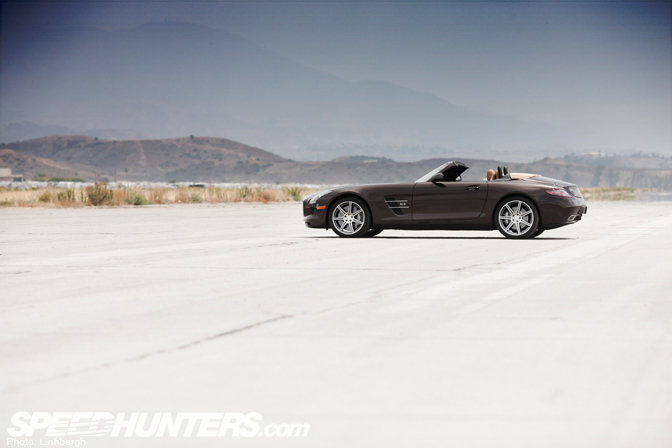 As mid-day approached, Will and DC finished up with their static shots…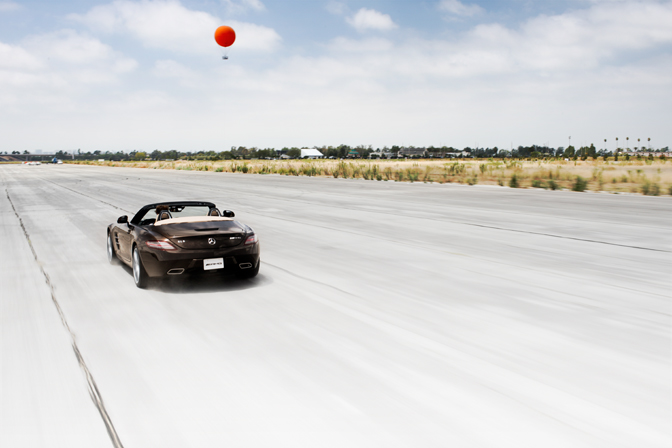 …and moved on to the action shots.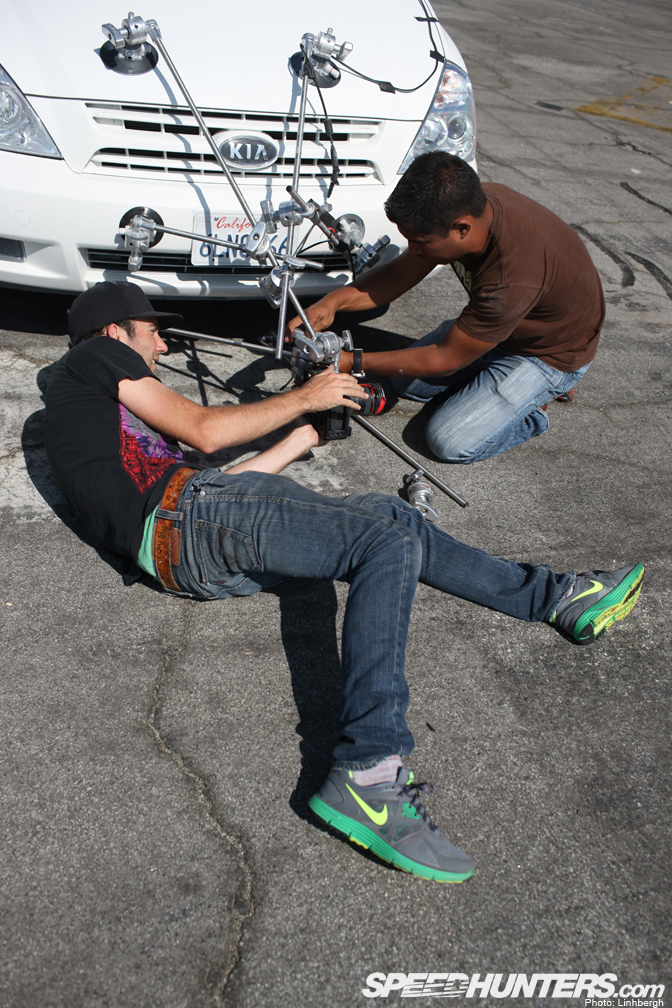 Ever wonder how big budget automotive commercials have smooth tracking shots? This is how.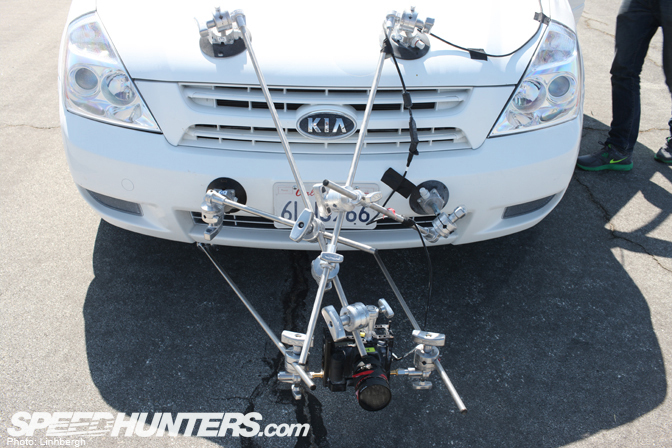 The camera rig that Will and DC are mounting to the front of the minivan is very similar to what many manufacturers use in their own commercials.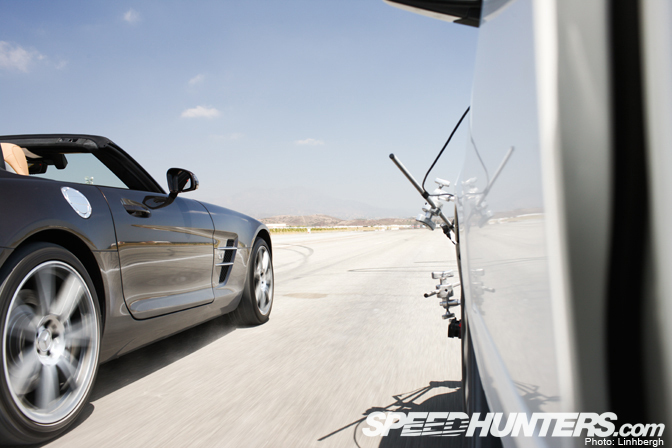 Having the camera mounted to the front doesn't mean you get amazing shots right away. A clear radio communications between the camera car and the driver of the "on-screen talent" is a must. A good bit of evasive driving is also needed, especially when trying to keep up with the SLS.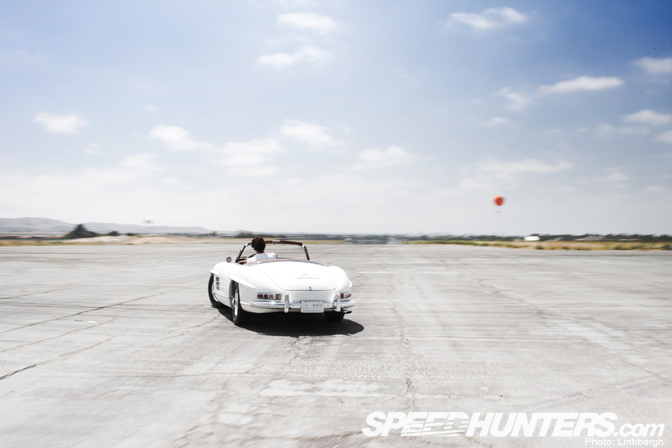 The front-mounted camera set up was used to film all the cars in motion. The camera car followed the 300SL Roadster from the rear…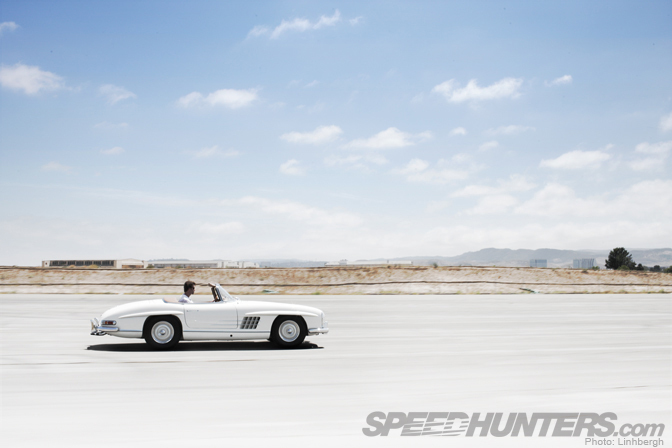 …then tracked the silver roadster from the side as it drove down the empty landing strip.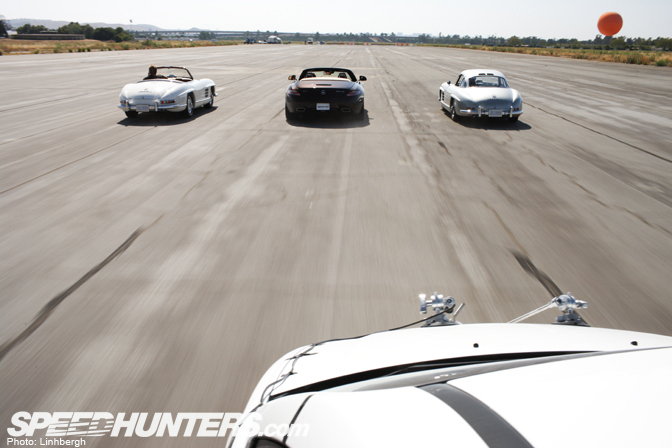 After each car was individually filmed, a shot with all the cars together was needed as well.
This photo was taken with me standing, rather dangerously, out of the opened sliding door of the minivan while getting pelted by sand and small rocks. Imagine standing on a beach when there's a 60-70 MPH wind blowing the sand straight to your face and you can imagine how it feels to follow and photograph these three classic Mercedes.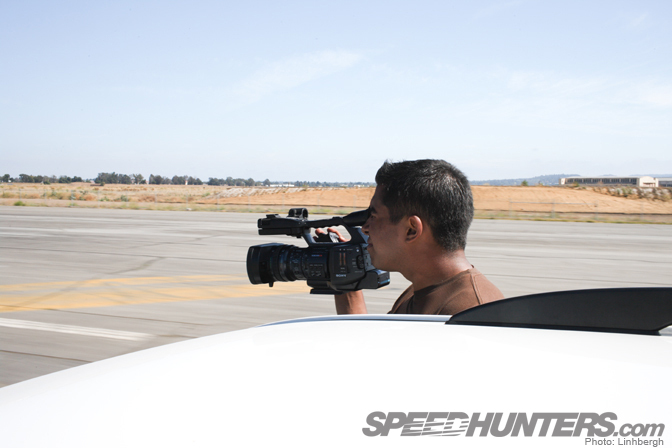 DC also experienced getting pelted by hundreds of thousands of small rocks as he sat on the passenger door sill to get an additional shot from a slightly different angle.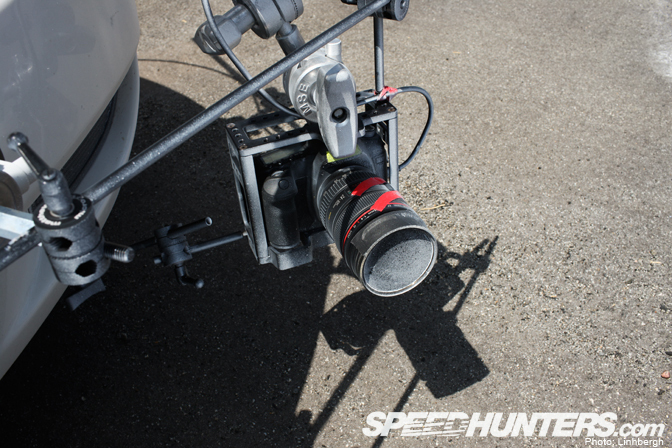 This is the price for getting "the shot."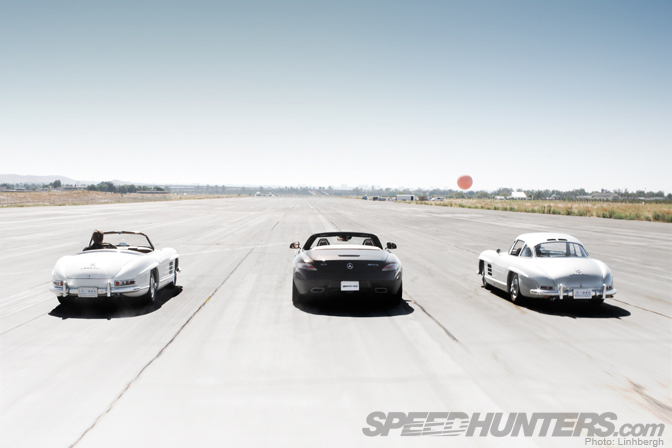 A day spent with this very special group Mercedes while seeing how filmmakers like Will and DC put their art into practice was a rather eye-opening experience. Seeing these two work at this level was much different from seeing them on the side of a race track filming professional drifting or road racing. It was a great glimpse into how commercials you see on TV were filmed.
What really won the day was being able to get as photographically intimate as I did with the four Mercedes as a chance like this is a very rare one.
So, let's leave with this question. If you had to choose between these four: the 190SL, the 300SL Gullwing, the 300SL roadster or the SLS AMG Roadster. What would it be?
-Linhbergh
Speedhunters Behind the Scenes Stories