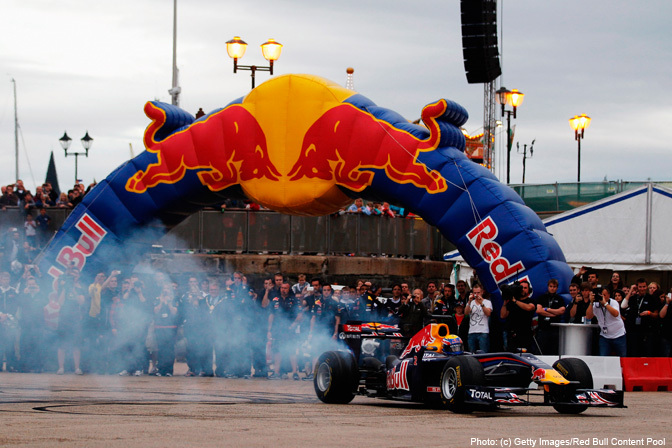 Over the weekend, Cardiff Bay in Wales played host to the Red Bull Speed Jam.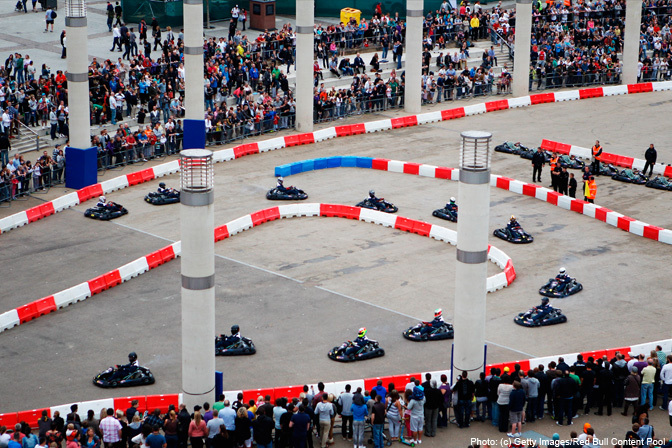 Although the main event was the Red Bull Kart Fight finals…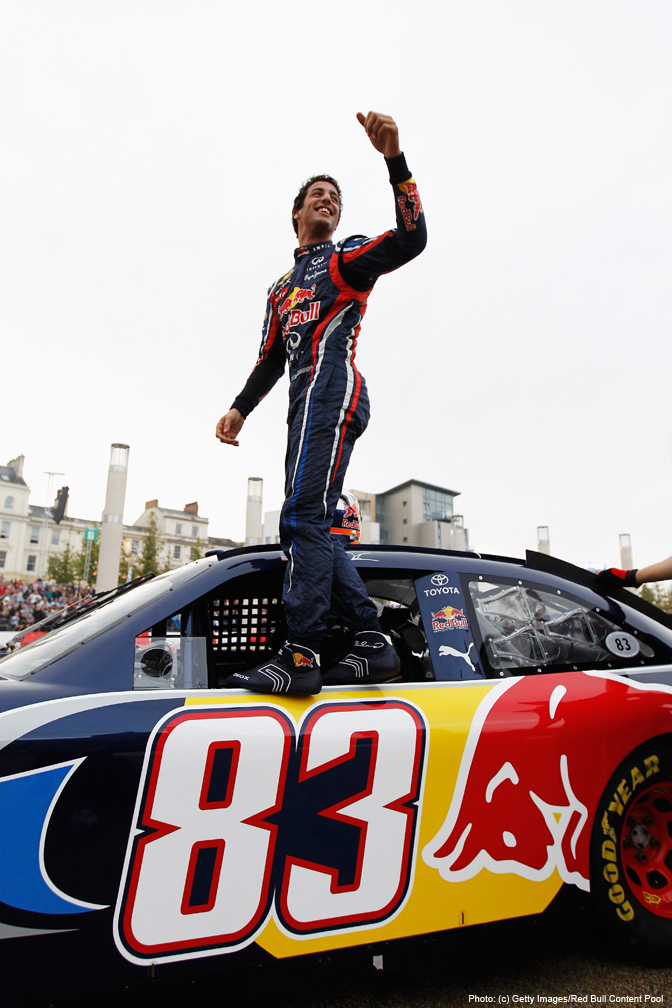 …I'm sure the 5,000 strong crowd were drawn to the side shows. F1 rookie Daniel Ricciardo took the wheel of a NASCAR through the Cardiff city streets.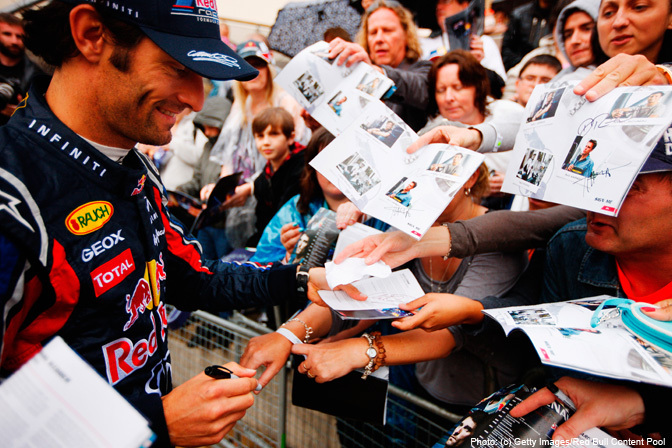 Meanwhile RBR's Mark Webber met the fans…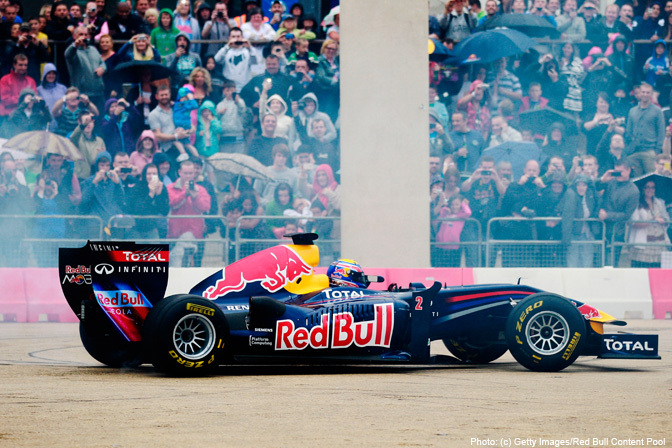 …Before turning the wick up in the Red Bull F1 Showcar.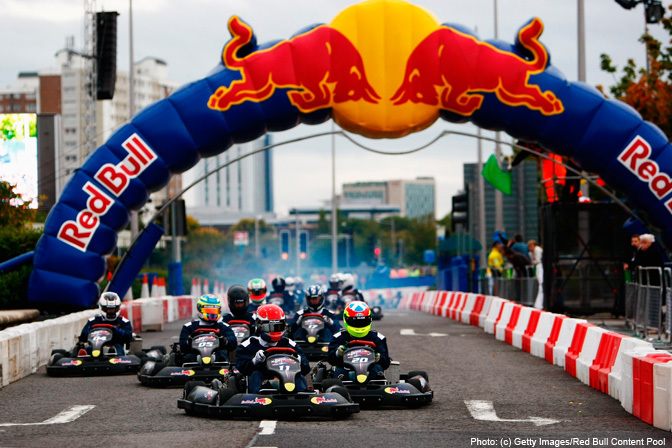 Bradley Philpot – seen here leading the pack – was having an eventful race in the Red Bull Kart Fight finals. An early shunt saw him drop places and a few laps later he made contact with the barrier.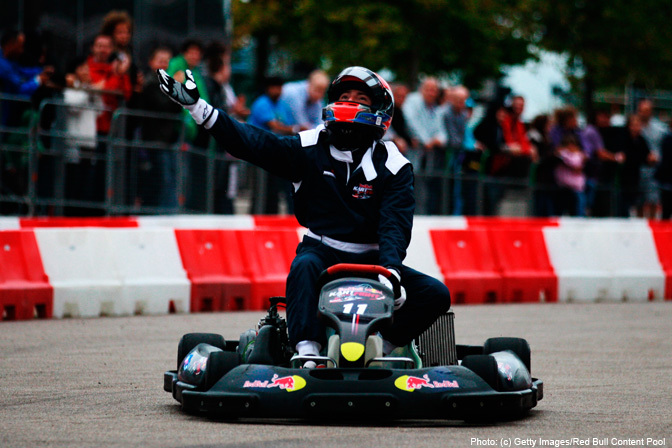 In spite of this, Philpot put on an amazing display to fight his way back to the front, claiming the crown as Red Bull Kart Fight champion. Congratulations Bradley!
- Charles Kha
Photos by Getty Images, Red Bull Content Pool