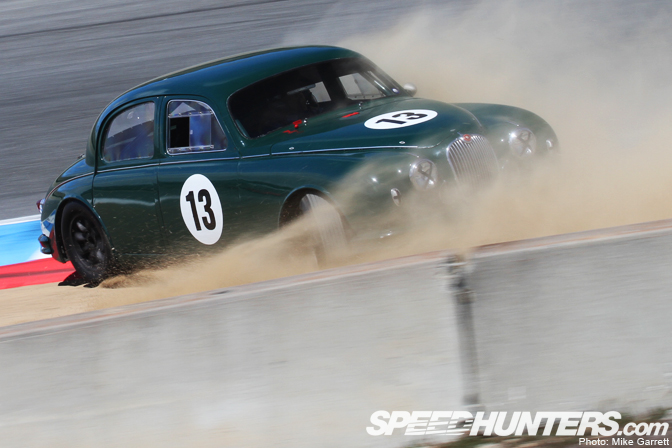 On Saturday afternoon at Laguna Seca I was hiking up the hill to shoot at the Corkscrew as the cars 1955-1962 GT class were fighting it out on track. I decided to stop for a few moments to capture some of the action right at the apex of the high speed Rainey Curve.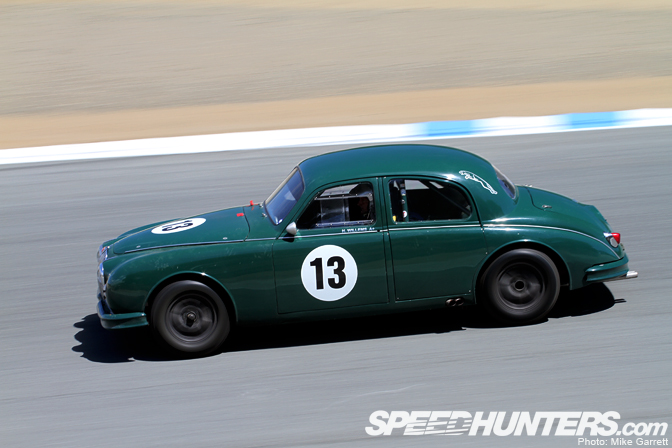 One of my favorite cars running in this class was this '59 Jaguar MK1 Sedan, so I decided to train my lens on it as a group of cars came through the curve.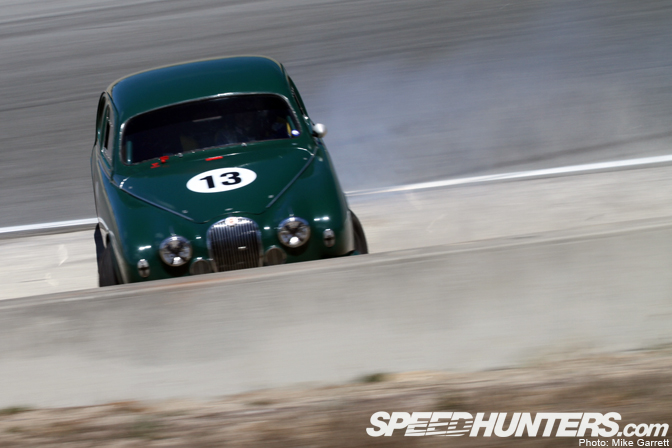 As I tried to set up the shot in my viewfinder, something went wrong. The big Jag was very sideways, and by the time I managed to fire the shutter the front end was pointing directly at me – inches away from slamming into a concrete wall.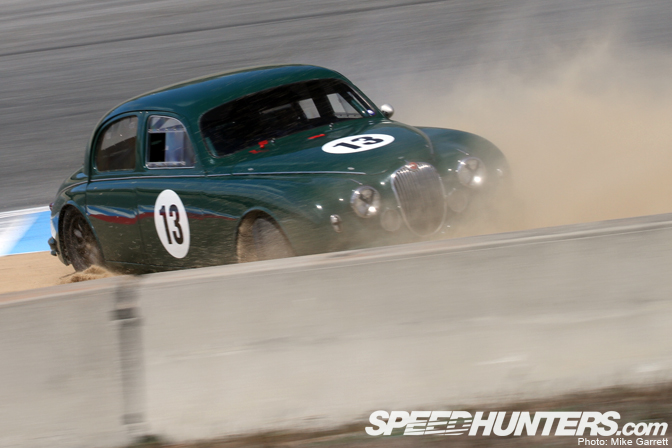 I was sure I was about to see the irreplacable Jaguar get heavily damaged right before my eyes, but somehow it avoided contact with the wall as it came through the sand.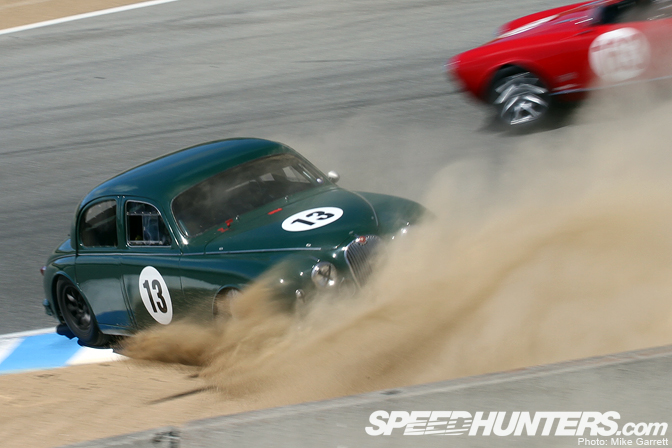 But the driver was not out of the water yet. As the car rolled back onto the track in a huge dusty cloud, an Alfa Roadster was coming up on it fast. Were things about to get worse?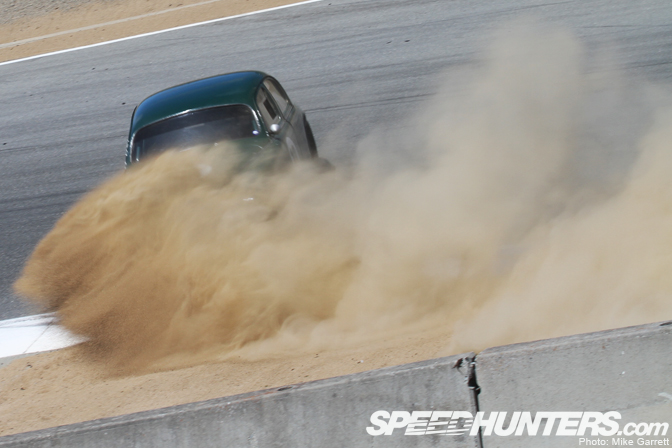 Fortunatley the Alfa cleared the spinning Jag, and by this time the rest of the traffic had slowed up behind.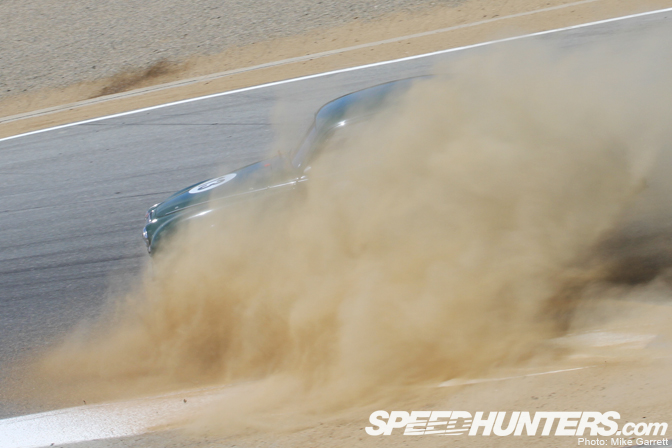 You could hardly see the car with all the sand in the air, but it had survived.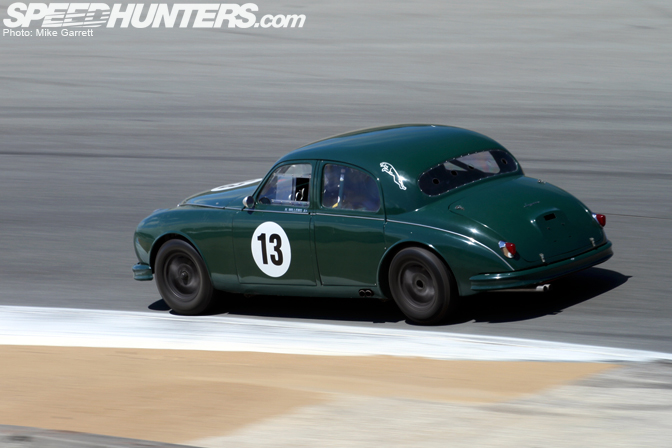 Even more amazing was that instead of pulling into the pitlane right down the road, the Jaguar kept right on racing like nothing had happened.
Thanks to some skillful driving and more than a little luck, a potentially dangerous and very pricey vintage racing accident became nothing more than an exciting photo sequence.
-Mike Garrett