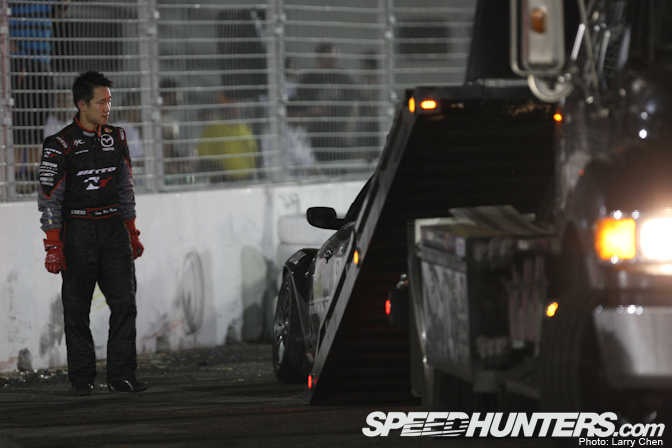 Joon "Gentle" Maeng was on the last run of the practice session when it started to rain. Even before he left the starting line the track was bone dry. He missed qualifying because the damage could not be repaired in time.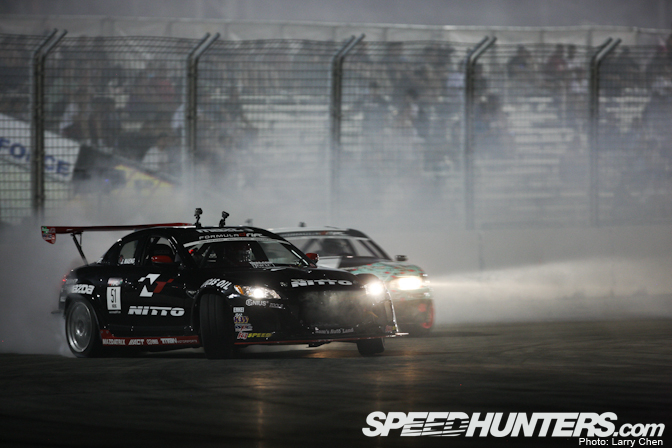 Just a few minutes earlier Joon was putting down some impressive runs despite having mechanical issues all weekend.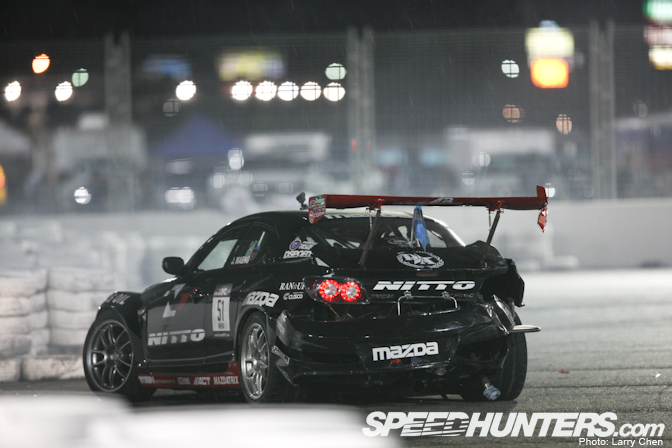 As soon as Joon initiated drift on the slick surface, I knew something was wrong.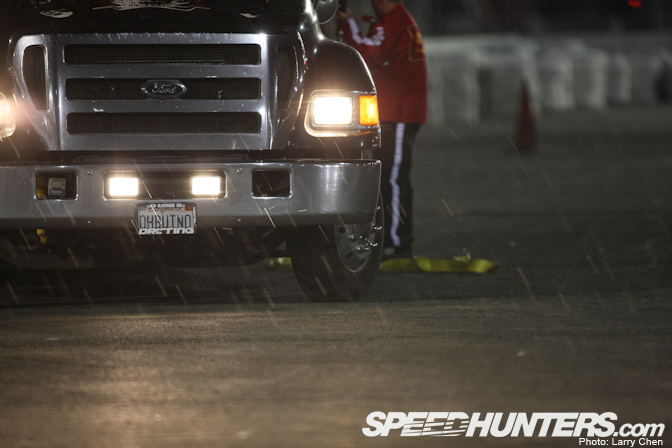 The rain went on for 15 minutes. Formula Drift held back qualifying in fear of a repeat of what happened to the Bergenholtz Racing RX-8. Once the track was dry again qualifying went on like normal.
Larry