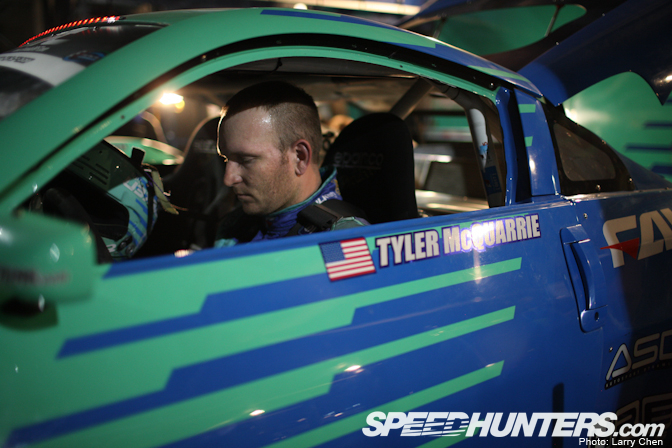 With only two rounds left in the 2011 Formula D season, the competition has suddenly become more serious, particularly within the teams that are in championship contention.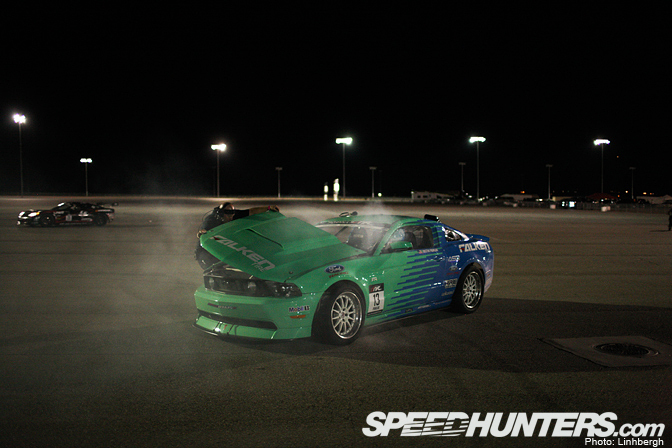 One of the key runners for this year's championship crown is Justin Pawlak. He has maintained a strong grip on the points lead since the beginning of the year. But since Daijiro Yoshihara and his team have stepped up into the points lead, Falken and Pawlak no doubt entered the 6th round in Las Vegas with the intentions of taking home a big haul of points.
Unfortunately, early into Thursday's practice session, Pawlak blew his engine. This put him out for the rest of practice.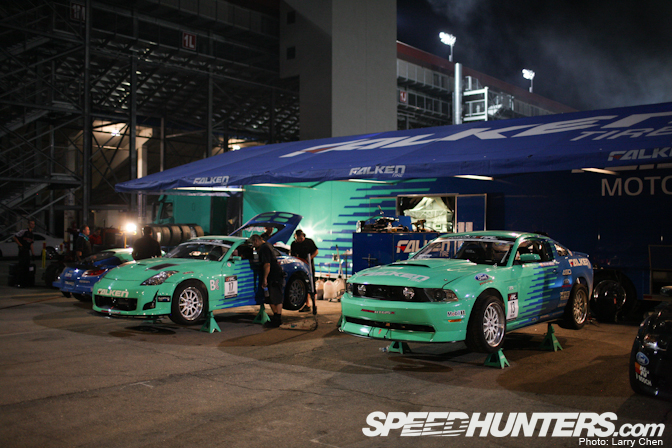 Determined to clinch the title, the team wanted to give JTP every opportunity to claim maximum points this weekend and alled him to drive Tyler McQuarrie's Nissan 350Z for the rest of the late evening's practice. Because of this call, McQuarrie sat out the rest of Thursday's session.
And even though JTP was driving his teammate's car, he drove it as hard as he would his own Mustang. He even brushed up against the tire wall at one point!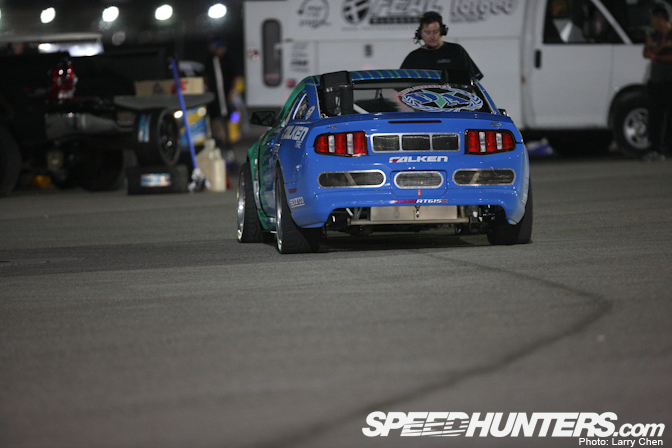 Letting JTP practice in McQuarrie's car was no doubt a very hard call to make, although it has been done quite a few times in motor sports before. Take for example, a certain Juan Manuel Fangio who has borrowed his team mate's cars a few times. The most famous of these was at the 1956 Italian GP – even when his team mate, Peter Collins could have won the championship himself.
And in this case, the team were doing its best to protect their championship effort. The heat in Vegas just got pumped up a few more Scovilles.
-Linhbergh