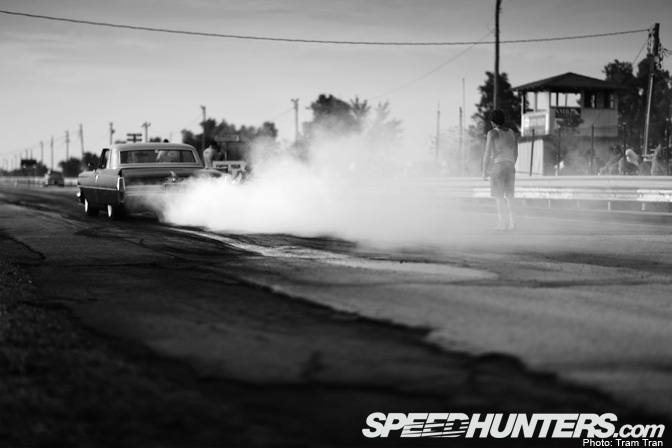 Walking through the H.A.M.B Drag event at Mo-Kan Dragway in Ashbury, Missouri, feels like being lost at the NHRA Drag Racing Museum.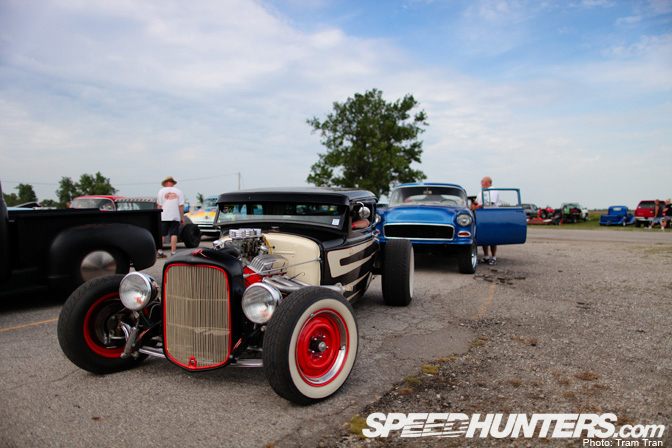 These traditional hot rods are immaculate in all forms from the white tire side walls to the elaborate interiors.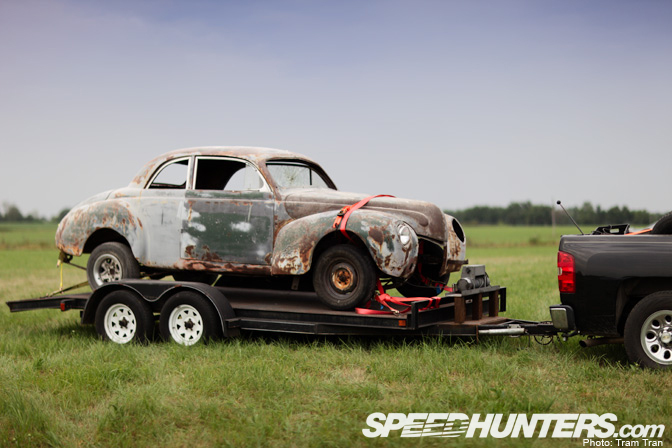 Sometimes I feel like even the rust is authentic, I don't know how they get the rust to pop out of the hot rods like that. They must have a wax on and wax off rust edition :>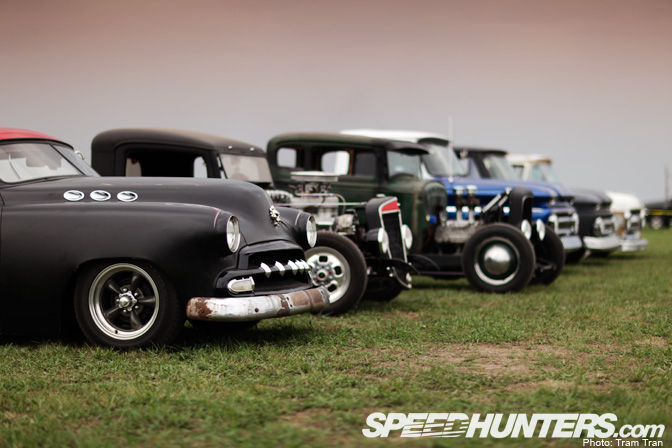 The history of these cars is what gives them their special aura.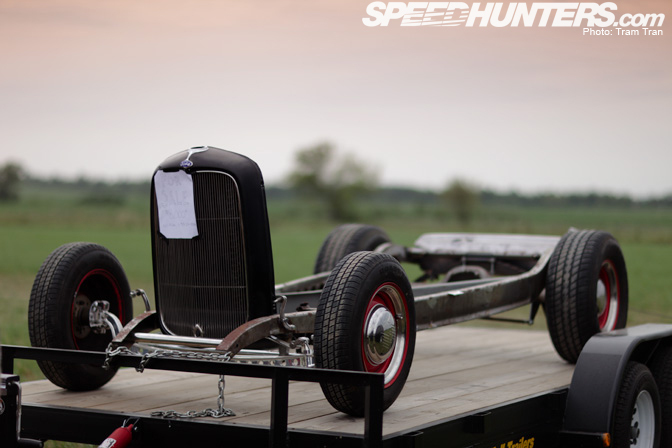 We all know that we can't just go to the local car dealership and pick up the special edition model in rust please.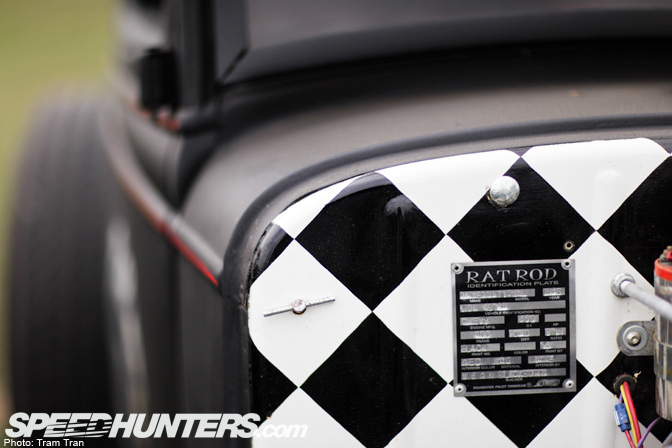 How cool is that?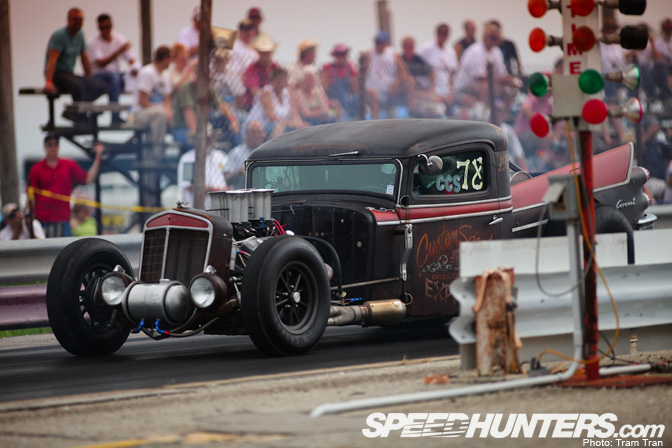 Check out this crazy 1936 International Pickup complete with fins.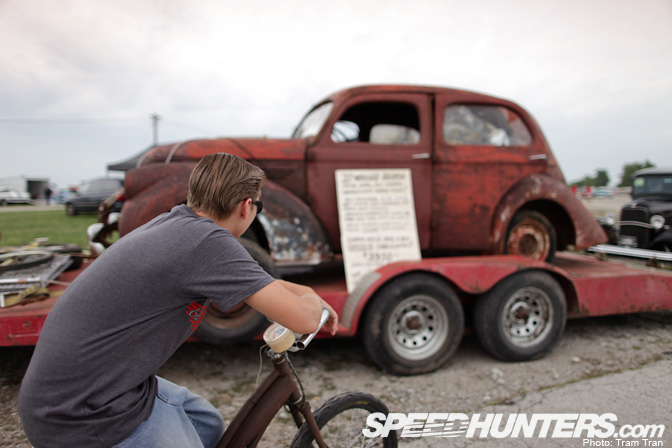 The hot rods are not the only thing that you noticed around these neck of the woods. You also see the lifestyle that comes with being apart of H.A.M.B drags.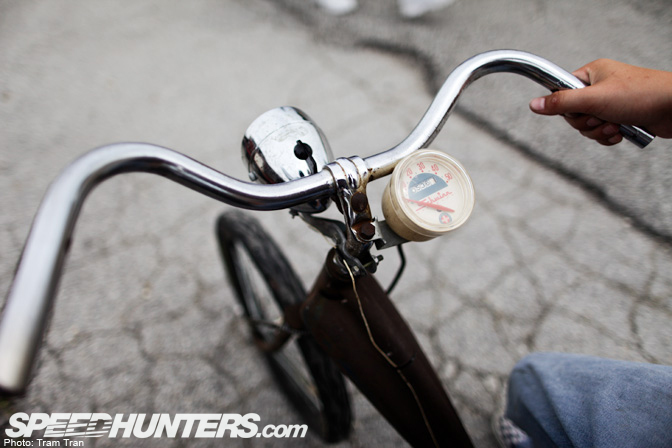 Lane says he built his bike all by himself and even included the speedometer.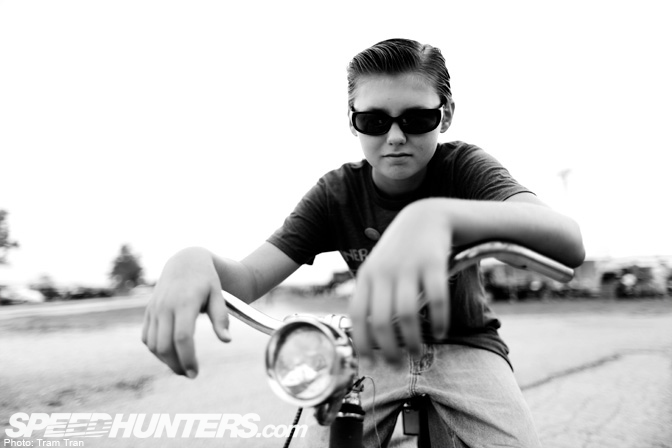 I asked him how fast he has gone on the bike, he mentions 40mph. Pretty insane going that fast on a rod style bicycle.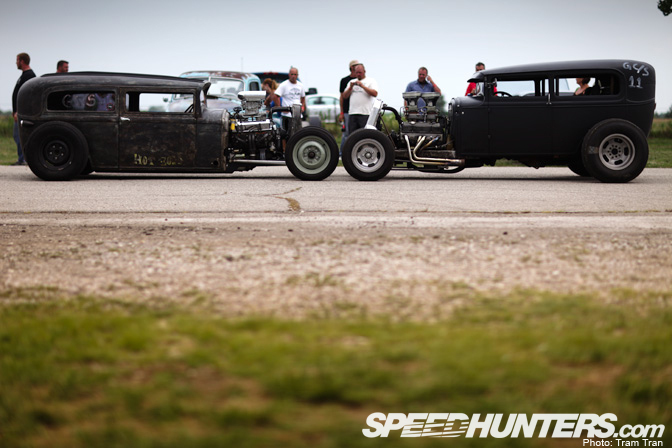 Others who finally resolved their rivalries on the race track seem to have no problems talking trash afterwards.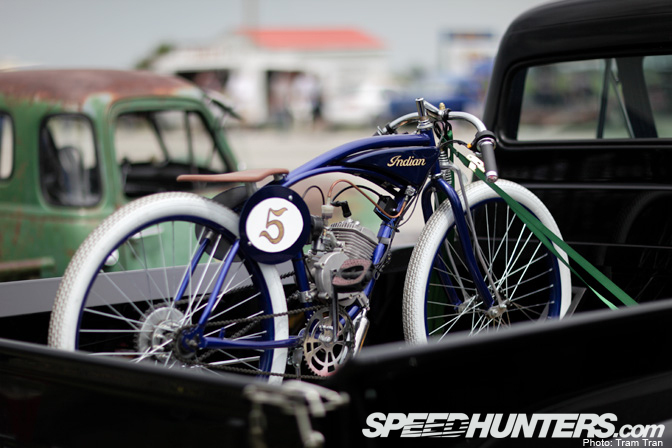 We also have other land speed inspired vehicles such as this blue "World's Fastest Indian" motorized bicycle.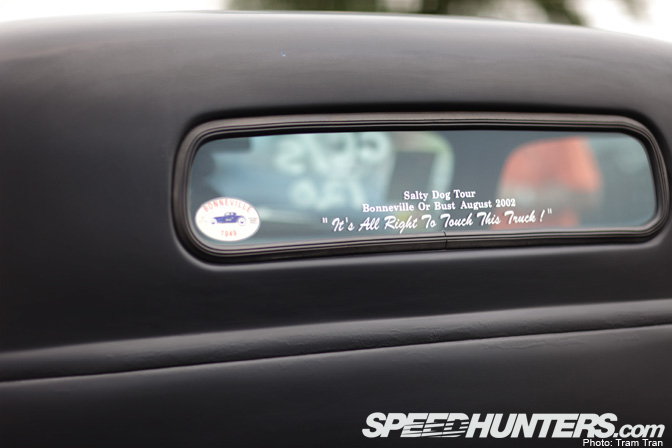 Others have verification of being able to run at Bonneville. It's like a badge of honor to run at Bonneville and the H.A.M.B drags.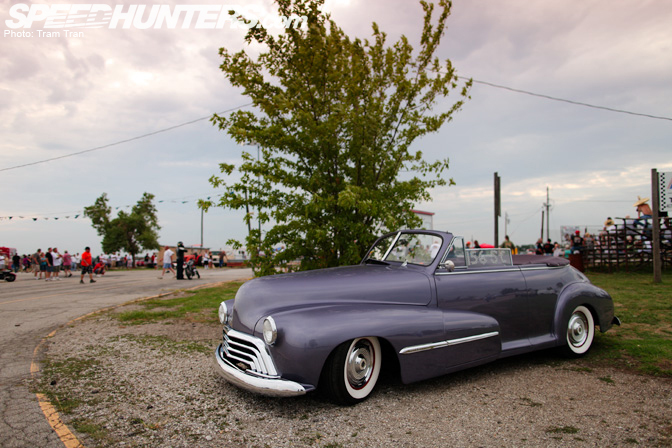 I couldn't get enough this classy looking 1947 Oldsmobile Convertible. It's traditional style at its best.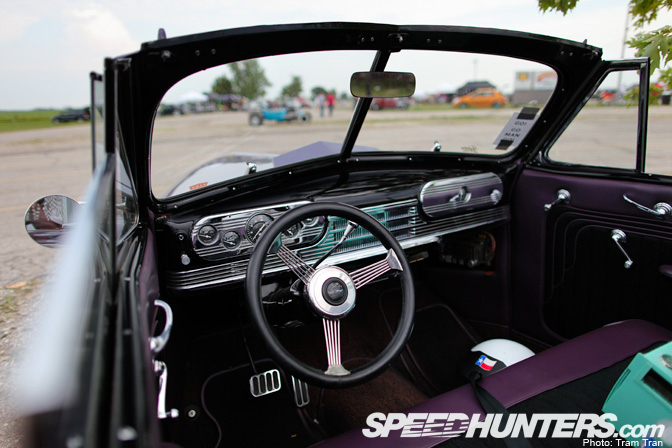 The interior being just as classy and beautiful as the exterior…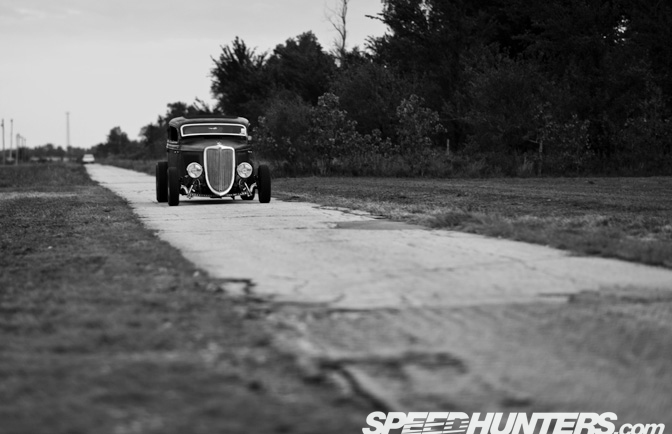 I spotted this 1934 Ford rolling down looking badass.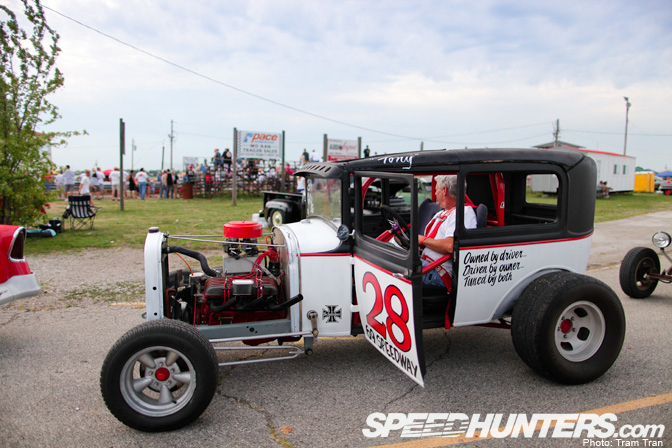 Then later there was this sedan done in a what looks like a retro circle track style.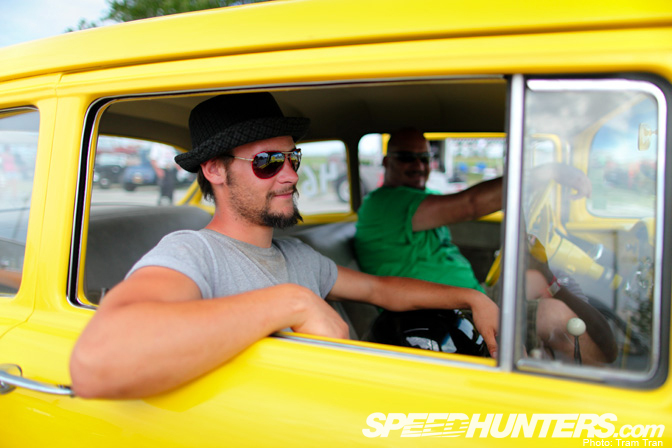 At an event like this, you could feel the car owner's dedication to the hot rodding lifestyle. After a while, cool just oozed everywhere.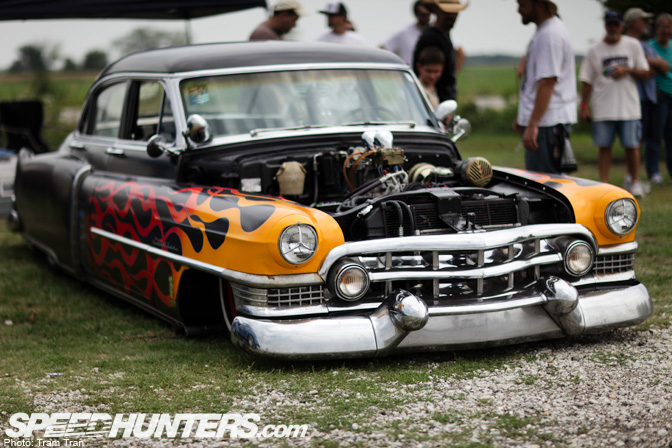 This early 50s Caddy sedan was looking very mean indeed.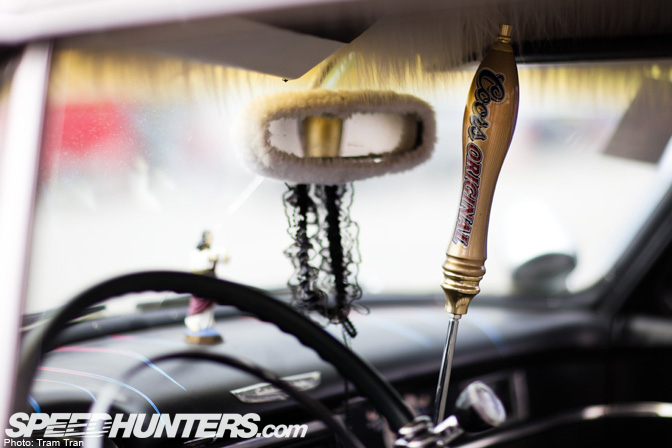 One thing that is in abundance at the H.A.M.B drags are the sea of beer tap shift knobs.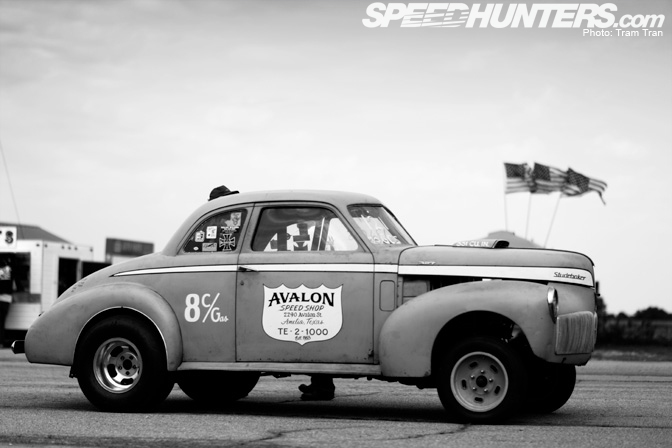 I've grown a soft spot for gassers since attending this event. This 1940s Studebaker was one of those that helped me fall in love with these high nose machines.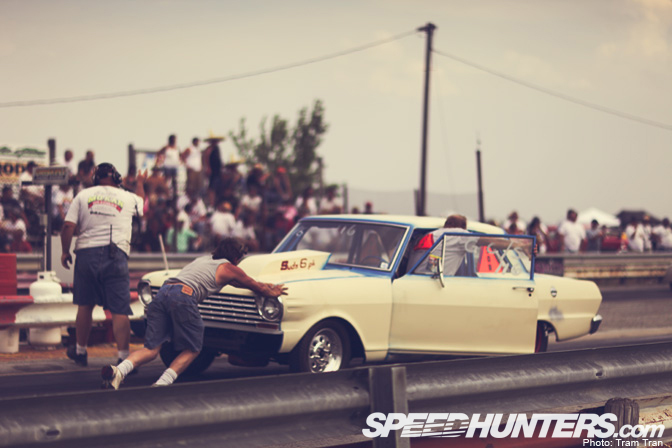 This first generation Chevy Nova certainly looked the part at the H.A.M.B drags.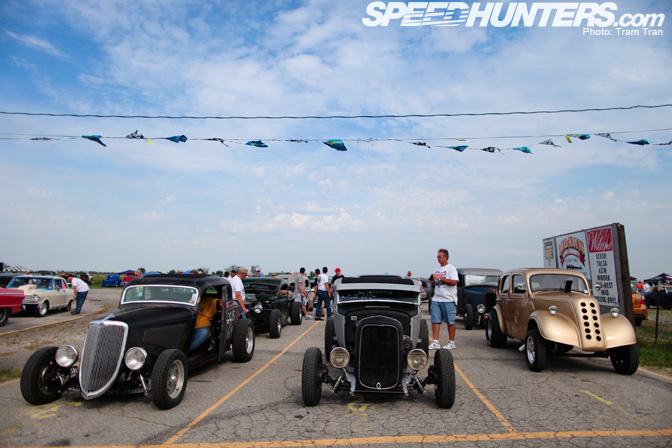 Towards the end of the day I found myself at the starting line amazed that these hot rods, gassers, and dragsters were still going at it. Hopefully, I will have an opportunity to see some of these vehicles again in the future either here at H.A.M.B Drags, Bonneville or the upcoming California Hot Rod Reunion or Moon Eyes X Mas Party.
Tram
More Hot Rodding on Speedhunters
More Custom Culture Stories on Speedhunters