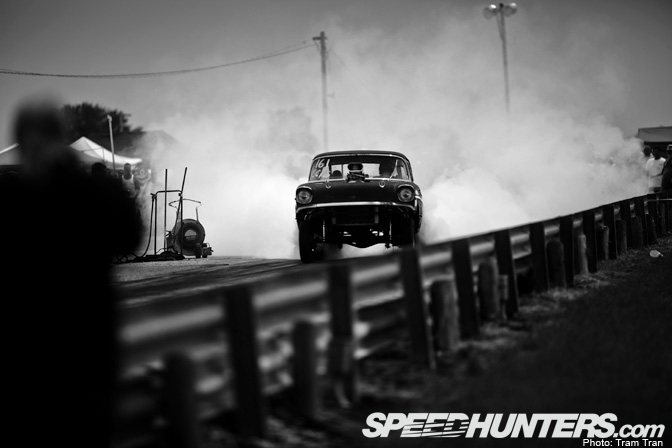 If you build it they will come.
Famous lines from the movie, "Field of Dreams," except, on this occasion, replace the baseball field with a drag strip.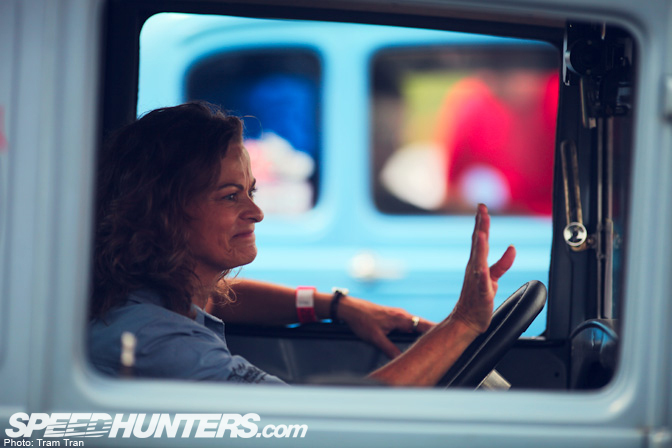 In 1962, a part of the corn field was removed in Asbury, Missouri and in it's place is a drag strip that has been active since that day.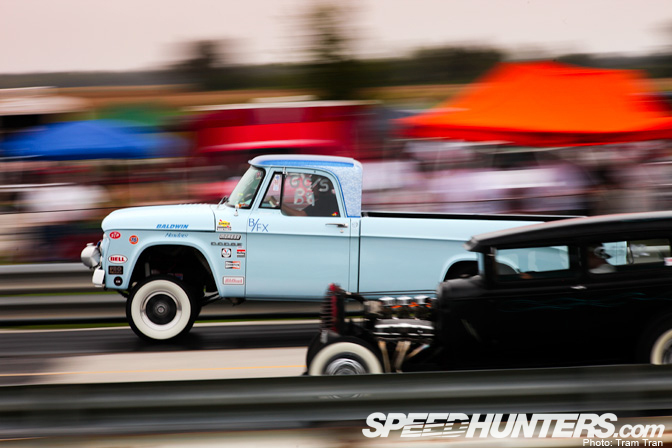 Mo-Kan Dragway is the home of the annual H.A.M.B Drags where traditional hot rods, dragsters, gassers, rails, and bikes put down their quarter mile time and compete against each other.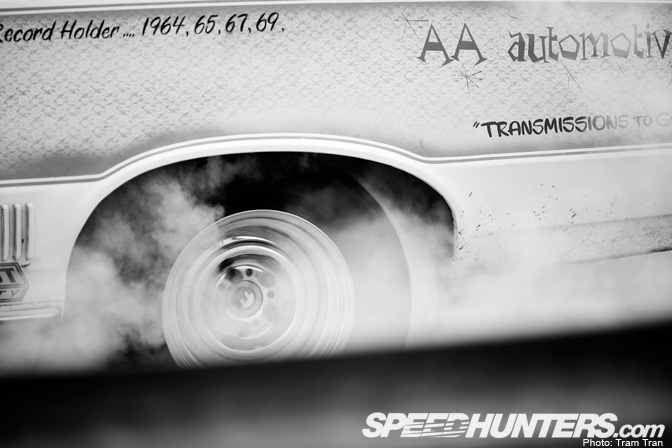 When some of you JDM focused people think of drag racing, images of the Fast and Furious movies with NOS bottles and front wheel drive Honda's laying down 10 seconds might come to mind.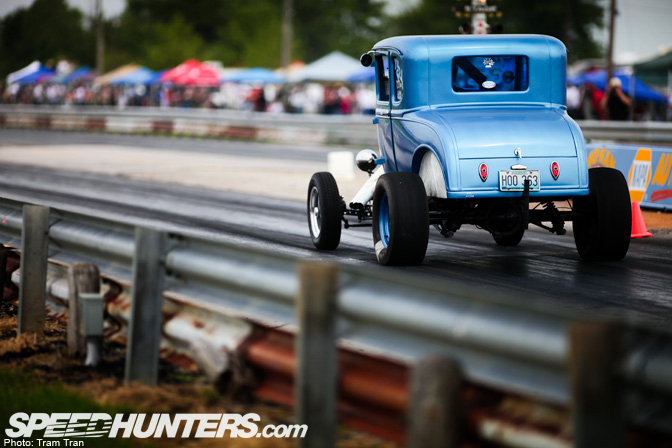 Attend one of these H.A.M.B Drag events and you will forever change your mind. The rules are simple, bring a traditional pre-1965 car and line up in your class and run your quarter mile. Pure and simple with no logistics behind it.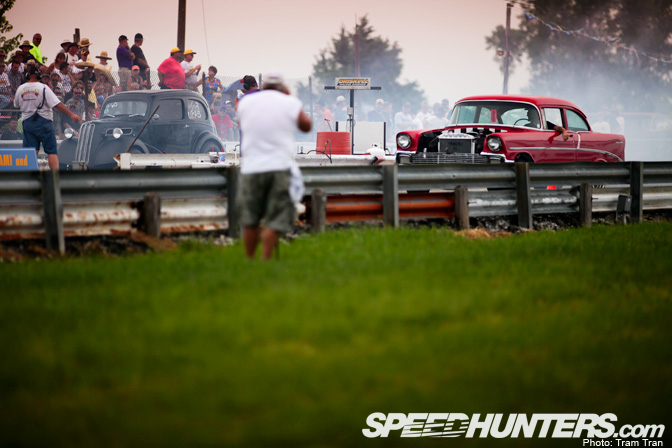 No giving up a 2 car lengths because your car is running methanol or NOS.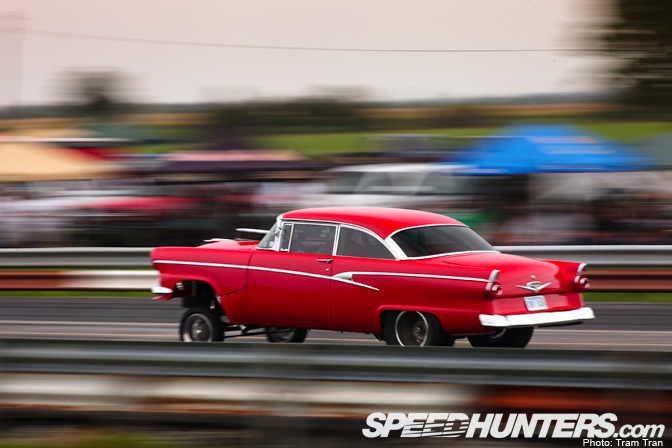 Believe it or not, some of these nostalgic modified fuel drag cars were running in the 8 second range.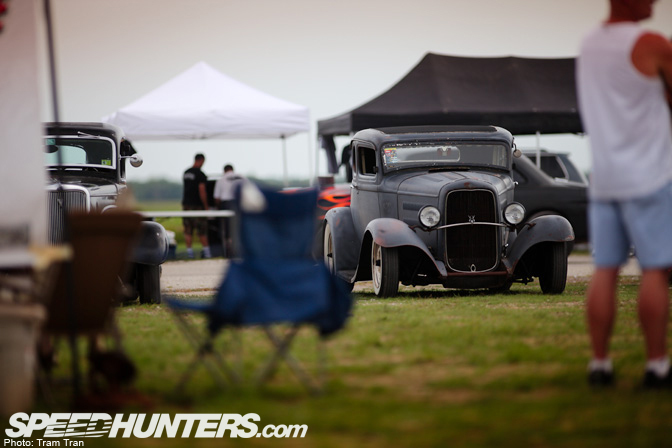 These pure traditional hot rodders know their stuff.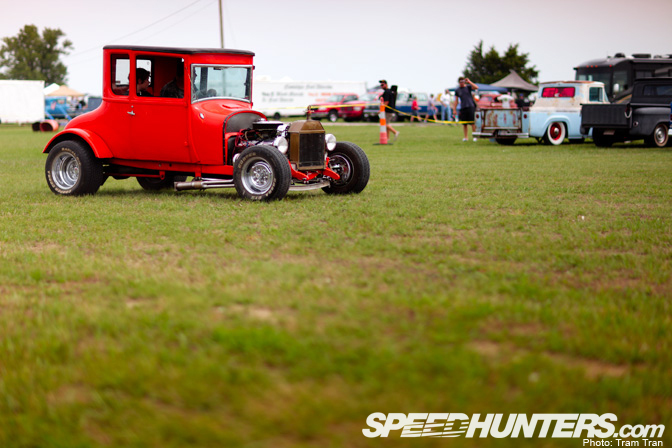 Some of them even drive their hot rods from miles away, line up at the starting line and hit 10 second passes, then pack up their car and drive it back home.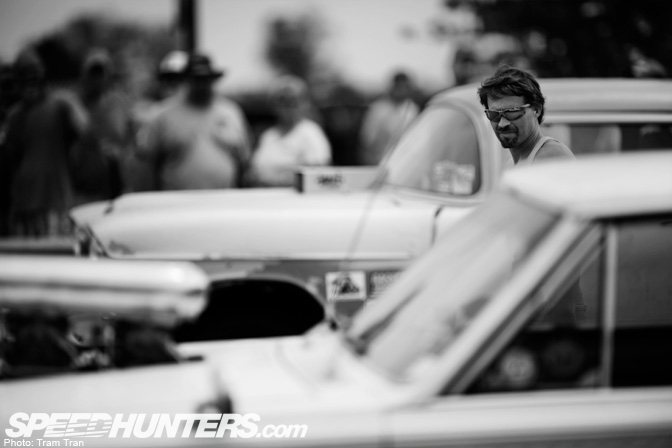 They took daily driving to a whole other level that I have never experienced before.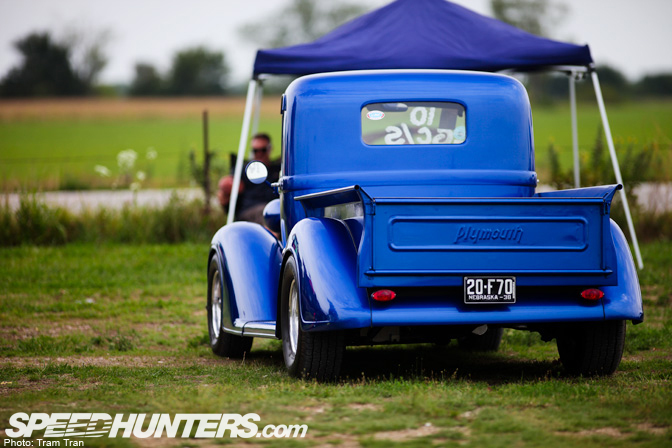 Some of the cars are just immaculate…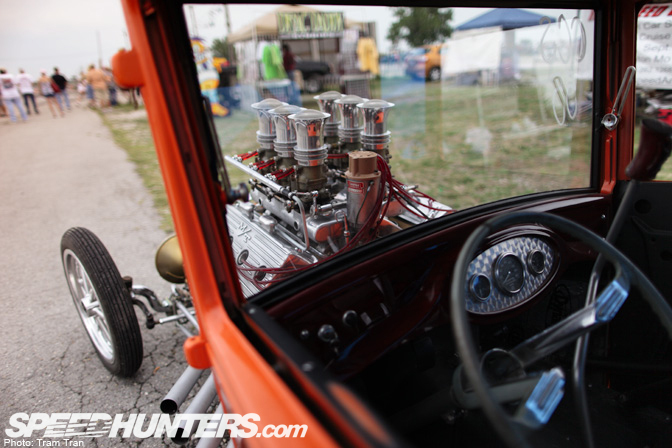 …and feels like you can eat your dinner off of it.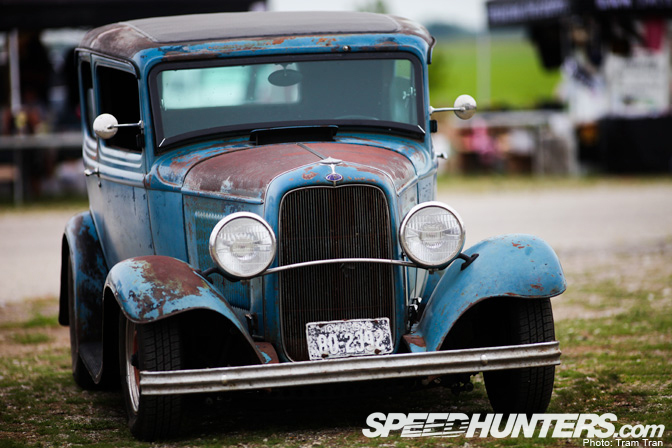 Others believe in rust buckets, metal and functionality.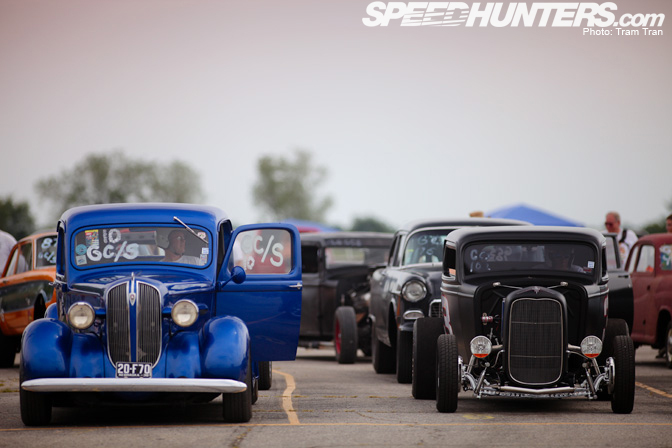 Personally I love all the rods that were out there, these rides have lines that so beautiful to capture in pictures.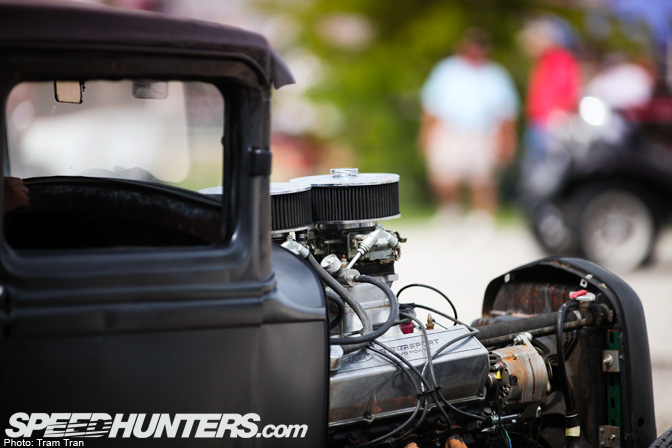 The creativity of some of the vehicles make you think why we don't incorporate some of the designs in modern day vehicles.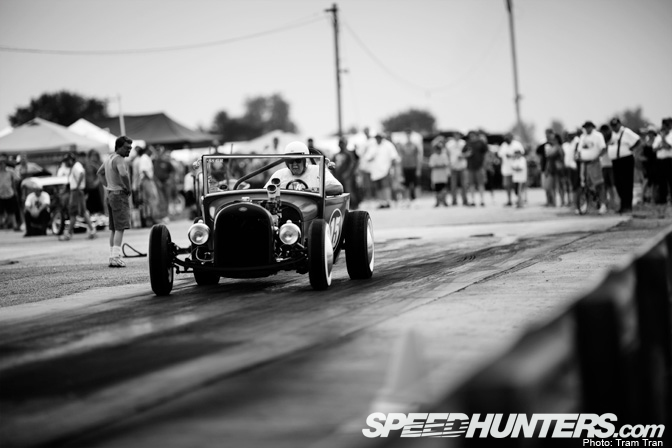 Car manufacturers brought back some of the old school look for in the new Mustangs and Camaros but I think they should start looking even further back and seeing if some of these designs can be implemented into newer designed vehicles.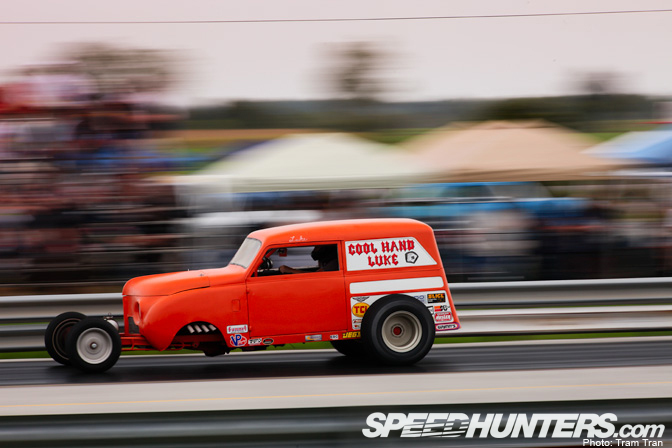 There were unique machines all around, like this heavily altered wheel base Crosley…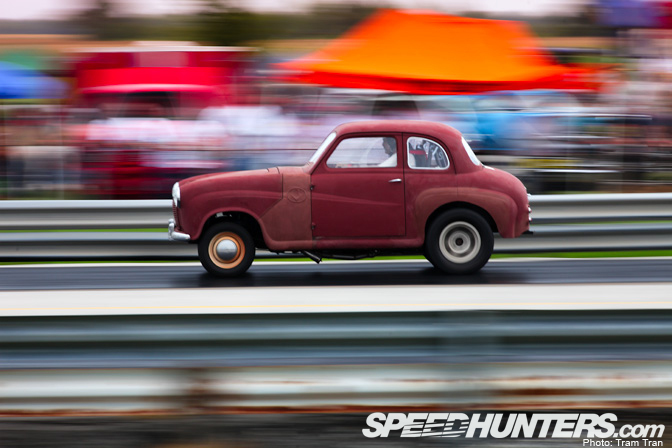 …or this other altered wheelbase import.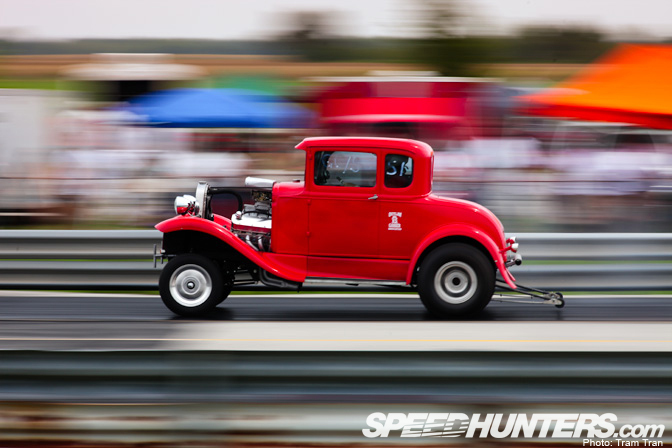 There were also a good number of high nose gassers like this five window Coupe.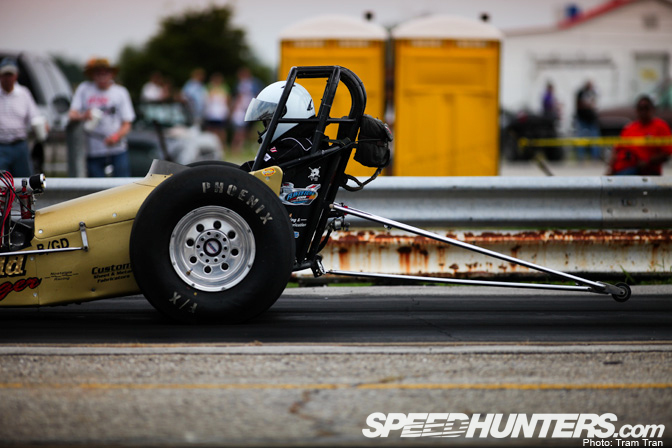 What's a nostalgic drag race event without classic rails?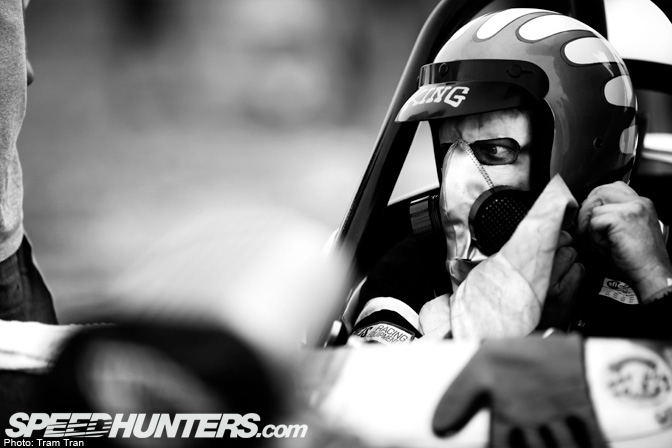 You had to have some real courage or be outright crazy to drive one of these back then! Imagine sitting on the rear differential as you blast down the drag strip!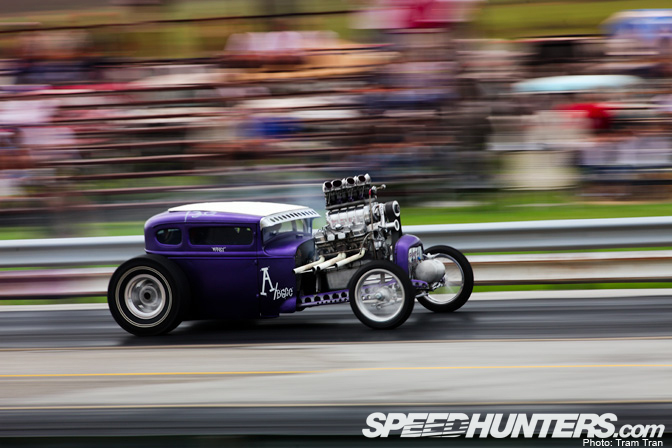 This blown 'toon style coupe looked amazing flying down the strip with its gigantic engine and blower.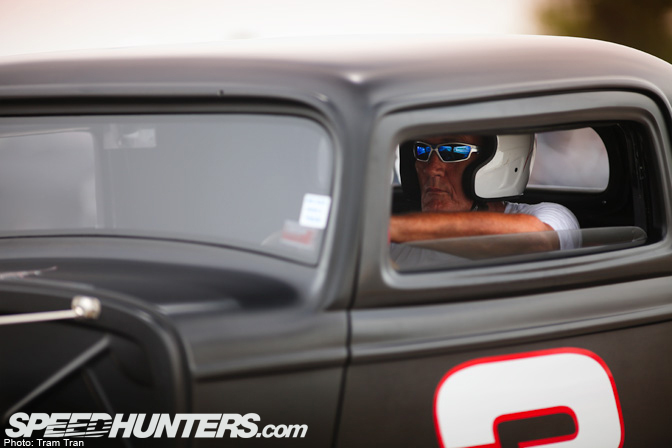 Game face at the line.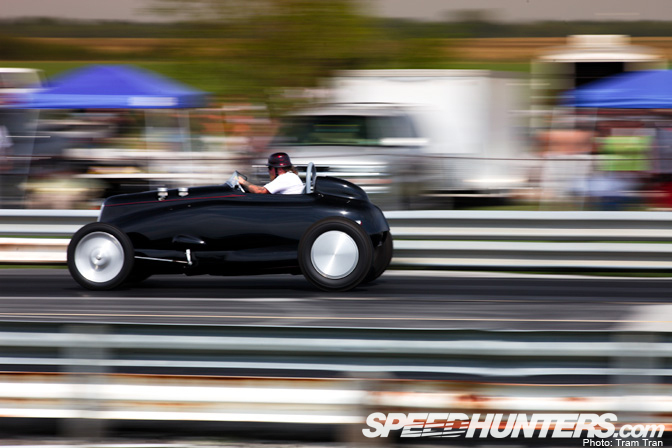 I loved this salt flats inspired Roadster.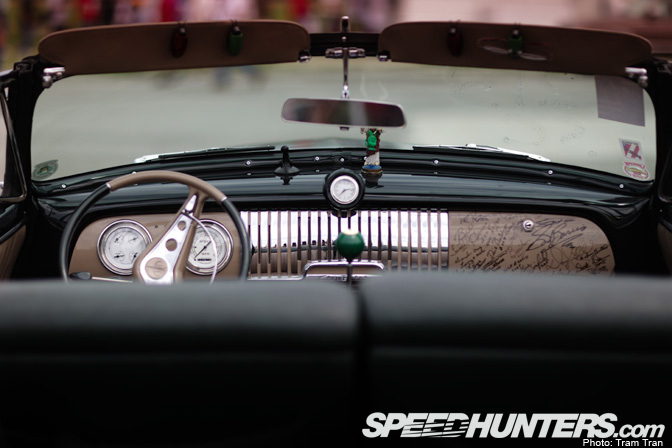 They just don't make interiors like they used to.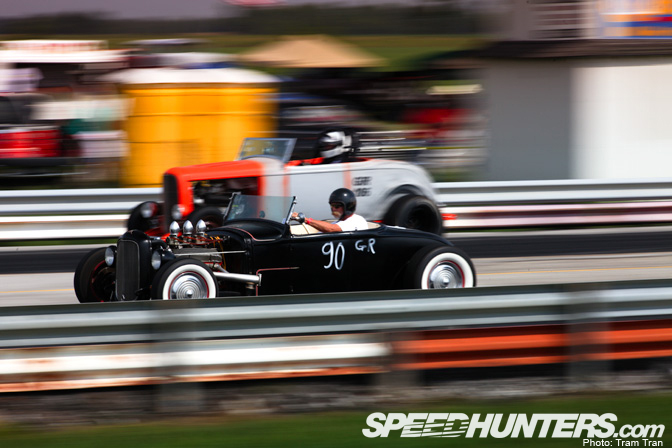 A pair of Ford Roadsters duking it out.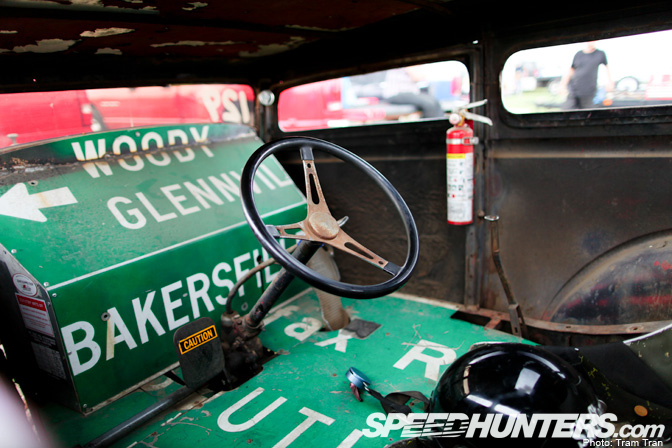 I thought I've seen everything in my time, but an interior made up entirely of street signs? Amazing.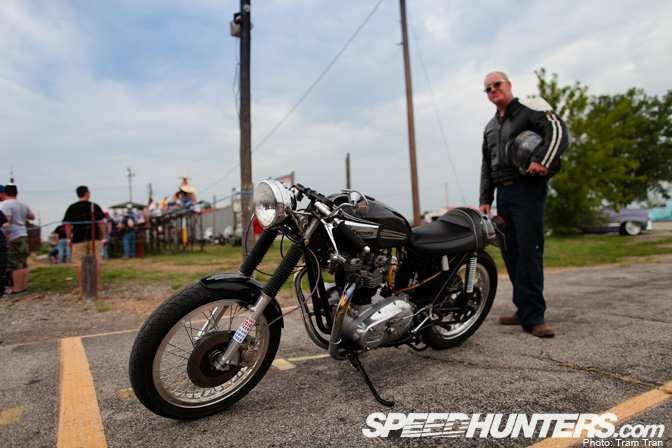 At the event there were also machines of the two-wheeled category as well.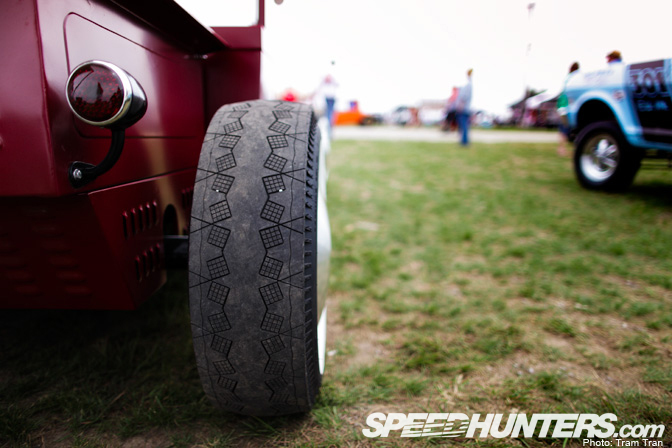 What awesome tread pattern.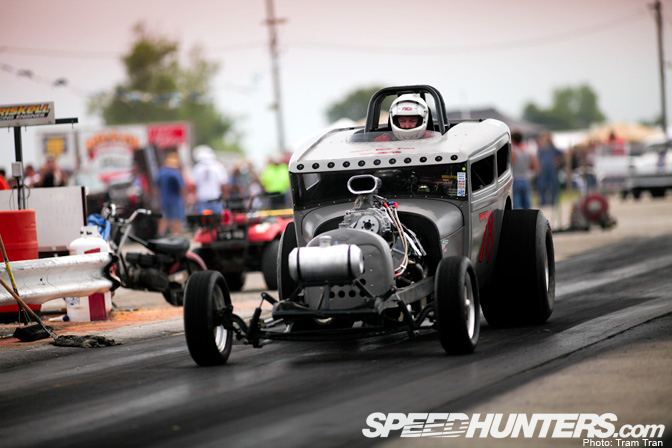 The H.A.M.B Drags is one of the largest nostalgic races in the United States as they get people from California to Florida to come to the middle of nowhere Missouri. One of the reasons is that this is one of the only strips in the US that will allow these cars to run, flat out down the quarter mile.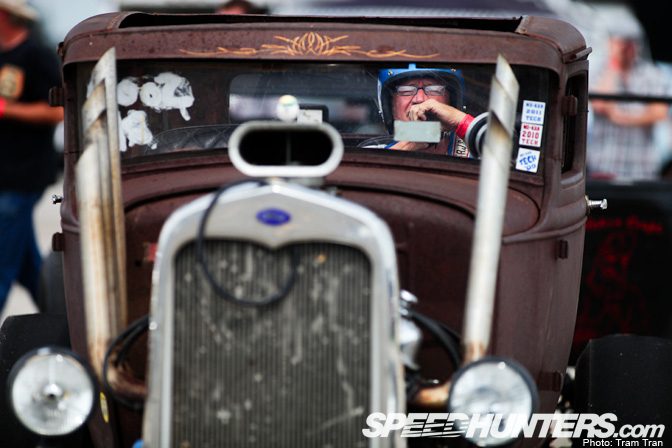 The most awesome thing about this event is that if you took this event and changed the year to 1965 you would still be seeing the same cars running down the same strip.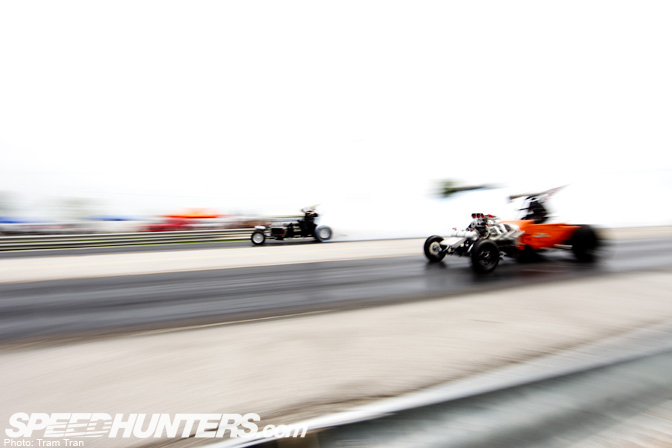 They were probably even the same people building and racing the cars.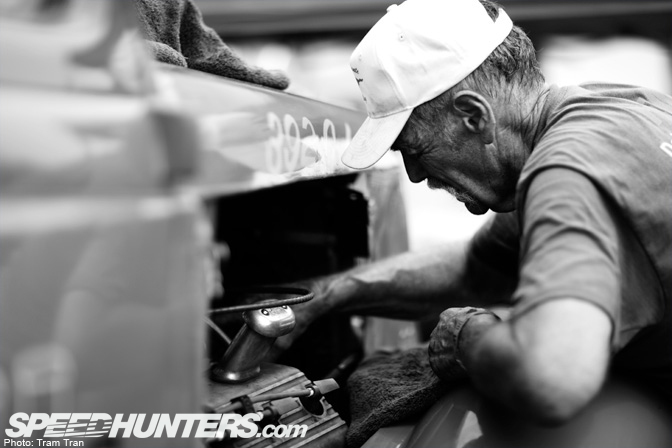 H.A.M.B drags is also the place to settle old scores and rivalries, but people of all ages, gender, hobbies and pro racers can show up and have a good time.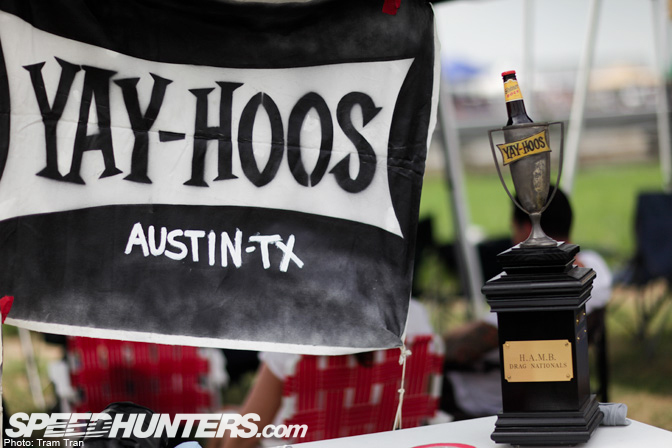 Certain car clubs have trophies and awards for the best time in their class.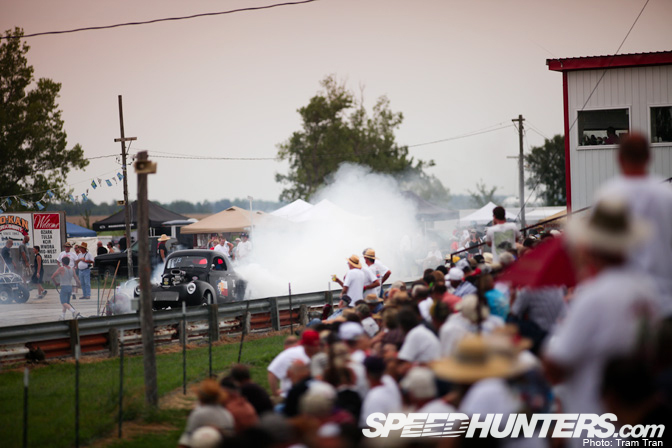 For others they use the time to hang out have a beer and enjoy a nice ride down the drag strip.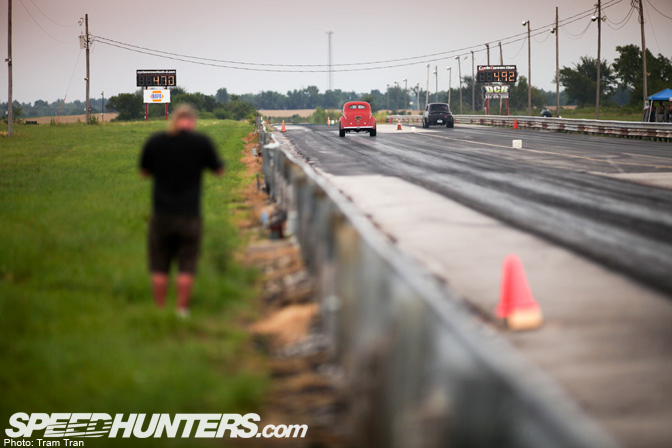 But for me, it was a different excitement in a small town with big fans of racing.
-Tram