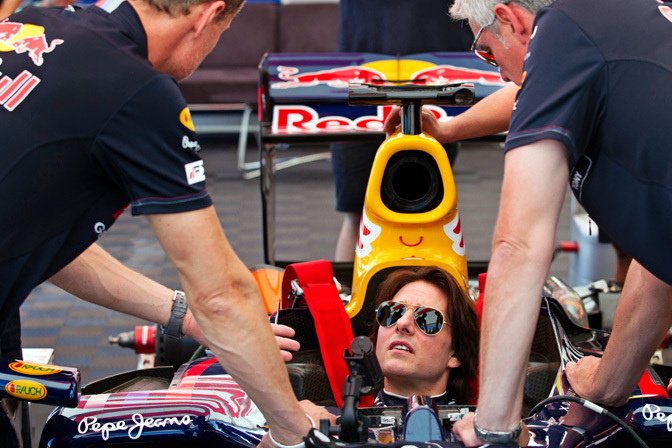 Hollywood actor Tom Cruise has taken a break from producing and starring in Mission: Impossible Ghost Protocol to go for a spin in a Red Bull Formula 1 car.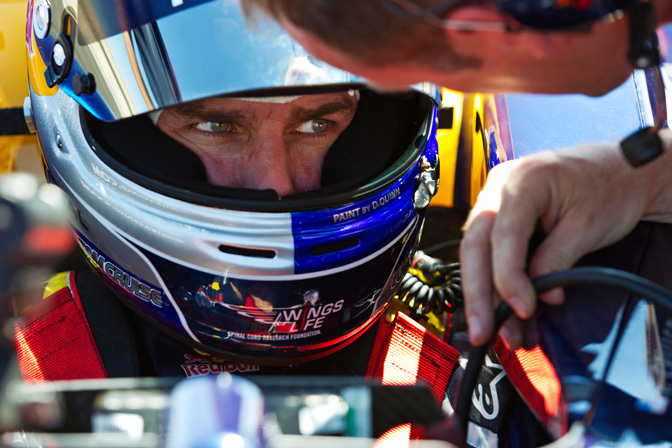 Cruise, who is apparently quite an avid racing fan, was given a seven hour session at Willow Springs in California, completing 24 laps. F1 cars are complicated machines, so a 12 person crew was flown in from Milton Keynes to operate the vehicle.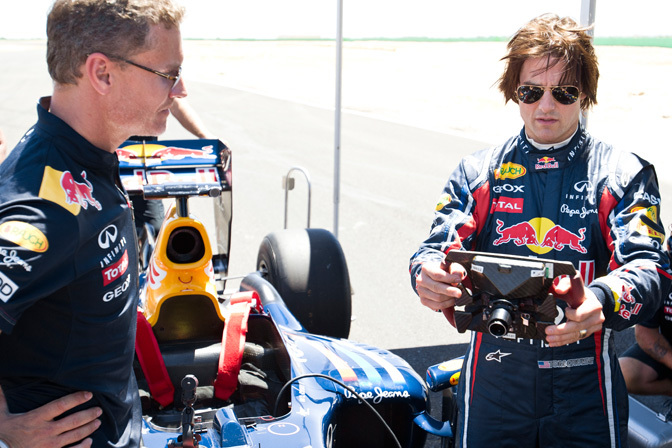 His instructor for the day was former F1 driver David Coulthard. "I was surprised he picked it up so quickly" Coulthard said. "His recall was incredible considering how complicated driving an F1 car is."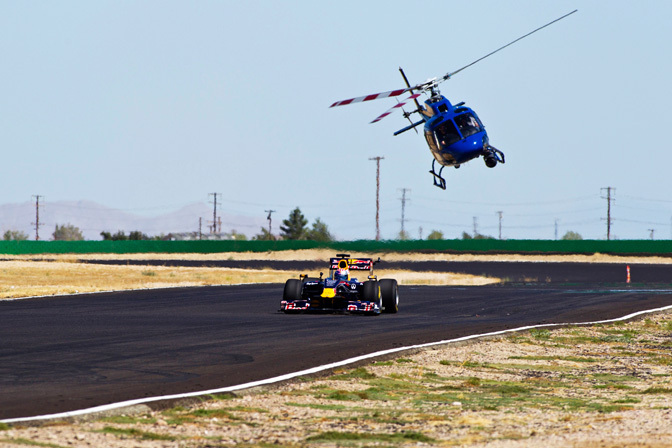 After some exploratory laps, the team ran through the car's telemetry to show where he could improve compared to Coulthard's laps.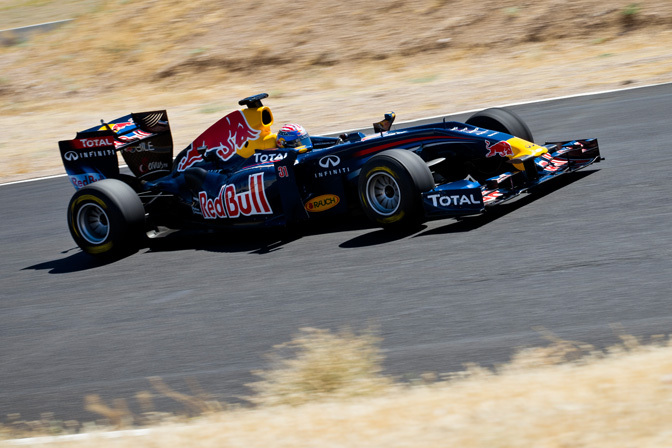 By the end of the session, Cruise had improved his laptime by 11 seconds, and was just 4mph shy of DC's top speed.  
- Charles Kha
Photos by Garth Milan and Chris Tedesco, Red Bull Content Pool