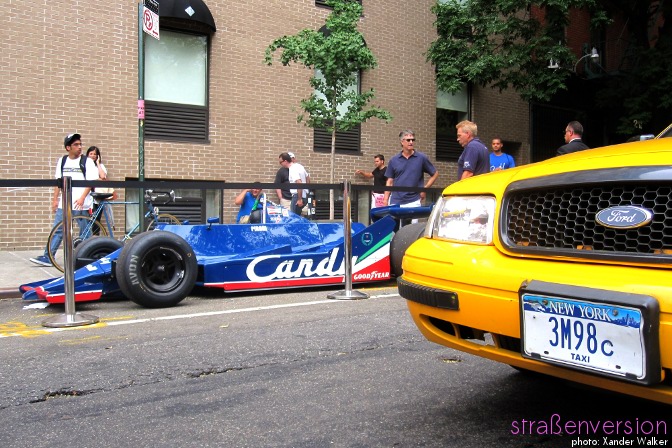 Reader Xander Walker was in New York for the premiere of Senna, a movie that I'm sure many of you will be familiar with. To celebrate the launch, Forsyth St in Manhattan was filled with something a little bit different to their usual traffic: Formula 1 cars. Here's what Xander had to say about the premiere.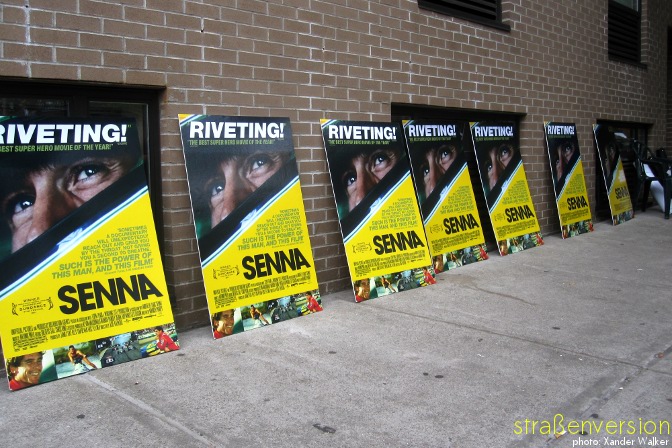 Xander: I won't use this space to speak too much about the film. It's prize at Sundance surely says enough. If you love cars, you need to see this movie. If you love cinema, you need to see this movie. It is the story of a hero experiencing an incredible human drama which, at times, is an overwhelming spectacle.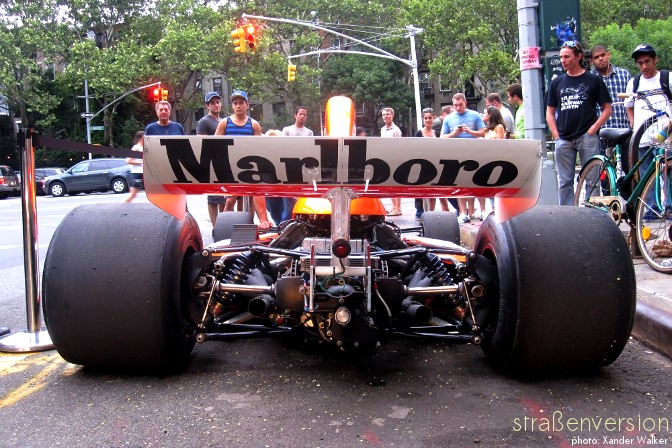 Attending the launch was writer Manish Pandey and former ESPN presenter, John Bisignano. The duo fielded questions after the screening and were on hand to help promote the film.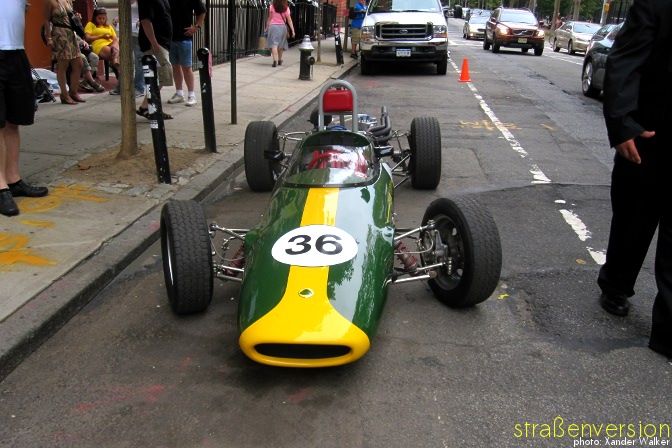 I wasn't sure if this was a real deal Lotus 49 or a replica. Thoughts?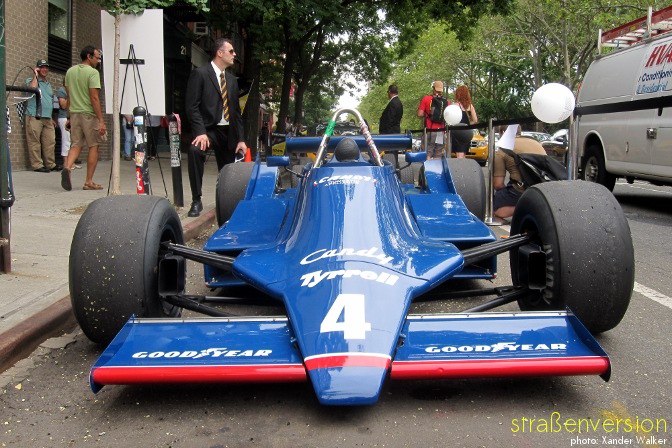 Didier Pironi's 1979 Tyrrell 009…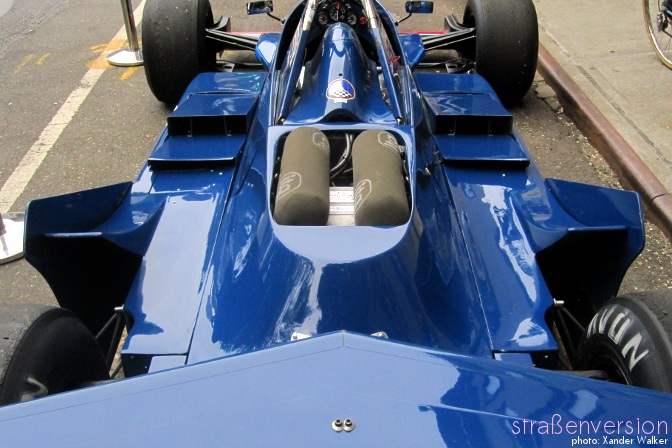 …And here's a closer look at this amazing machine. Can you believe it is 32 years old?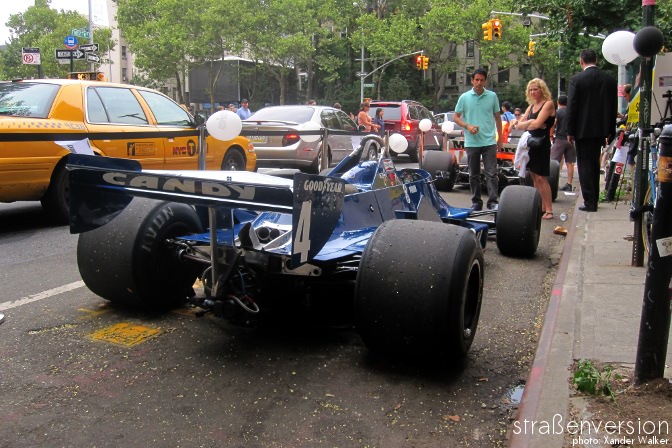 I kept thinking to myself how bizarre it would be if you happened to stumble across this scene unknowingly. Without a doubt I'm sure many of the pedestrians and drivers hadn't seen F1 cars like this in person before.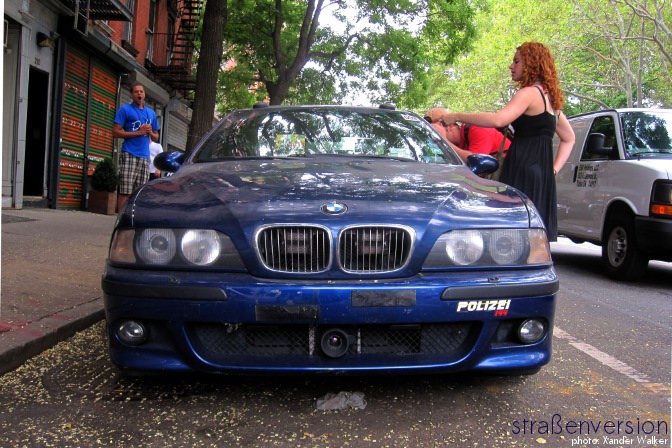 Alex Roy's cross country record setting BMW M5.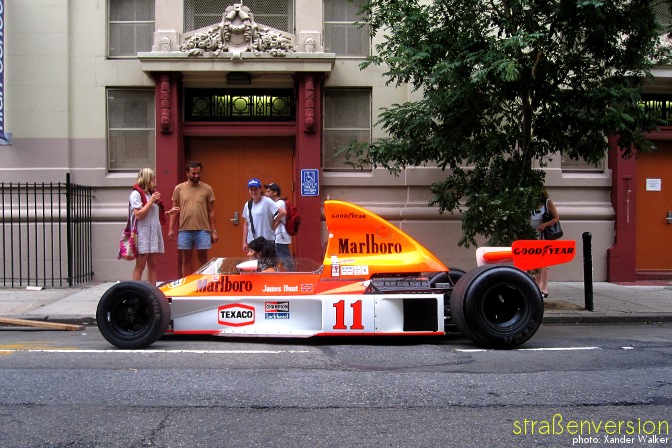 The 1976 McLaren M23 driven by F1 legend James Hunt.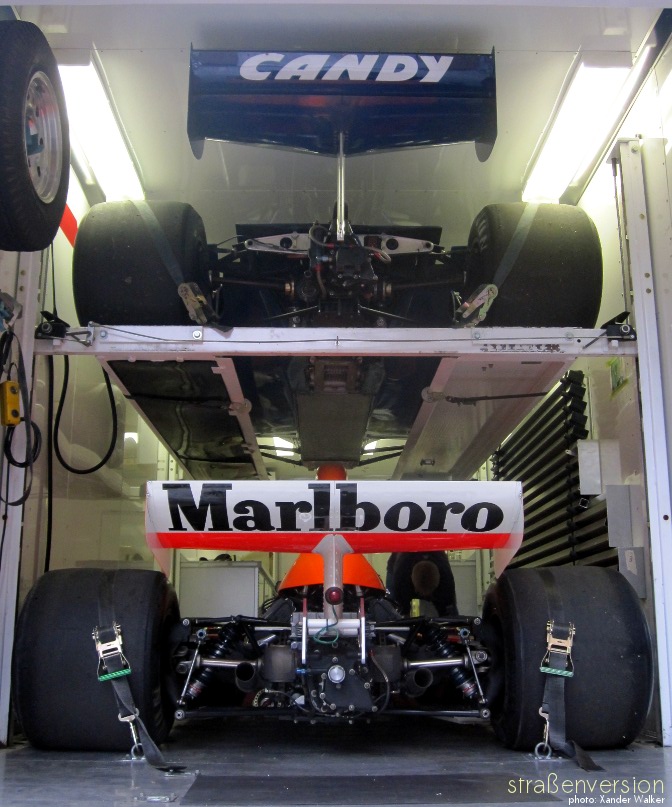 It's one thing to shoot a car in a dealership, on the track or in a studio….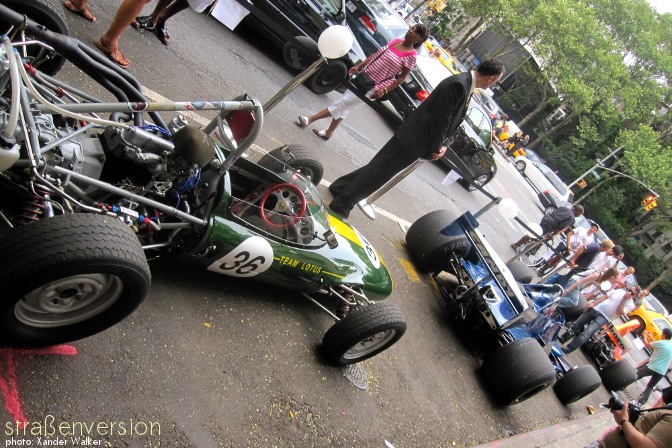 It's really something else to see cars like these with Manhattan's streets as a backdrop. It was a surreal experience.
Words and photos by Xander Walker.