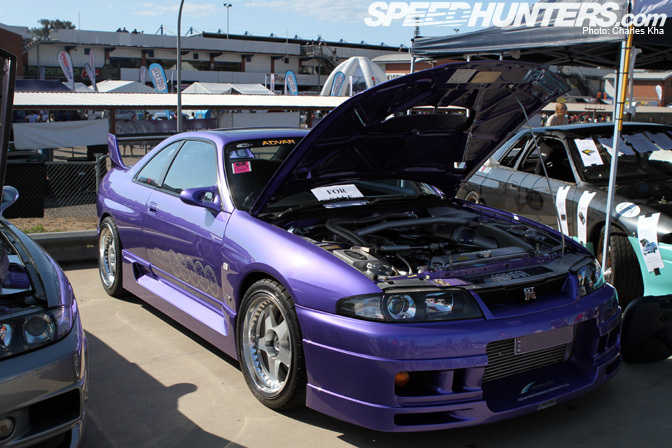 Filling up Eastern Creek's skid pad during WTAC was the show'n'shine organised by Meguiar's. While the majority of our attention was focused towards the on-track action, on the Saturday afternoon I spent a couple of hours wandering through the cars on display.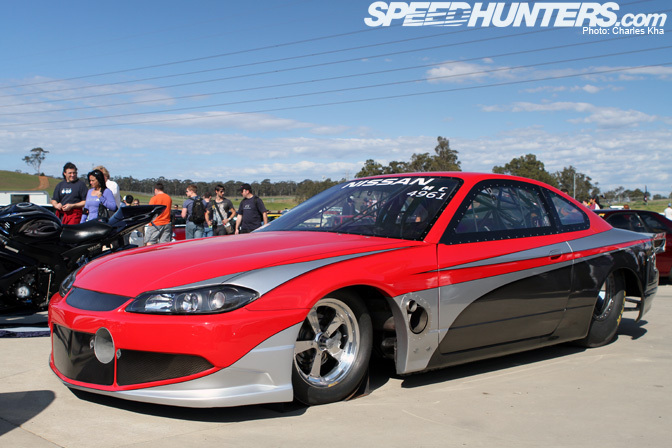 Seeing an S15 in drag-guise isn't an every day occurence.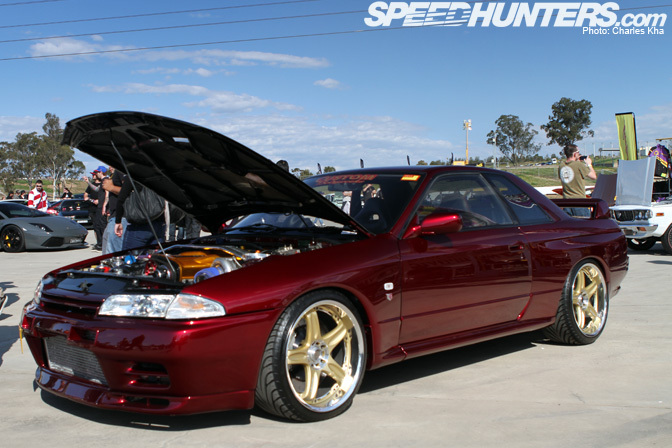 Australia is a breeding ground for tough street GT-Rs, and the R32 is still proving popular.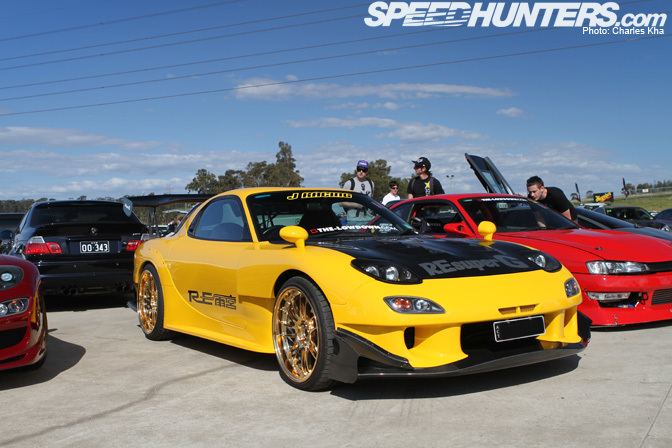 Gold plated RAYS wheels anyone?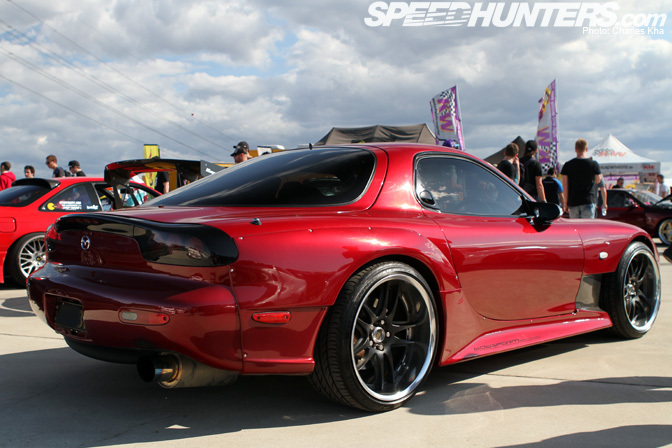 Candy apple red works quite well on an FD.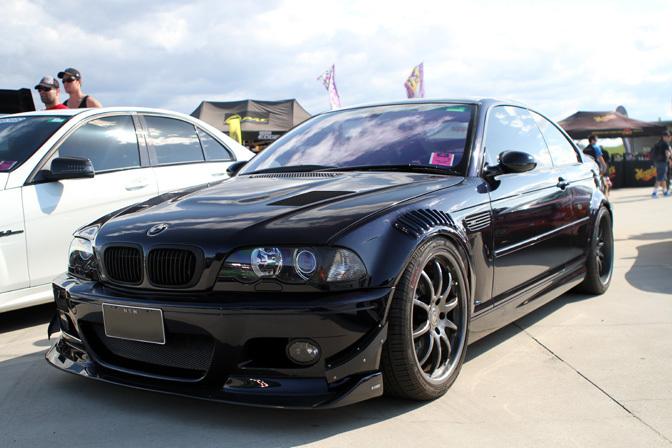 Rubbing shoulders with the Japanese cars was a tasty selection of European rides.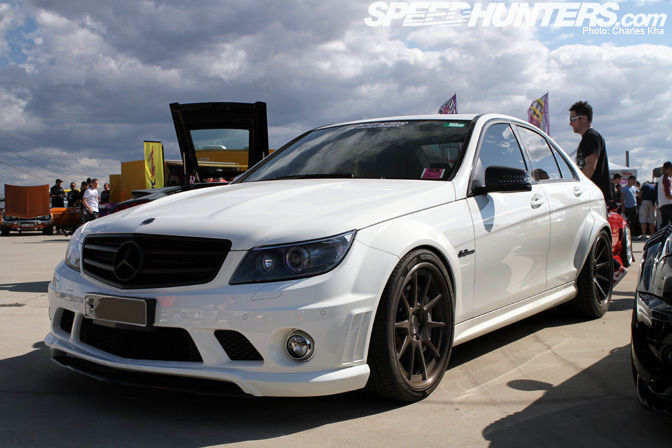 Jerry Wang from J Racing showed off his now wide-body C63 AMG. It's a good eight-hour round trip for Jerry, who resides in the ACT.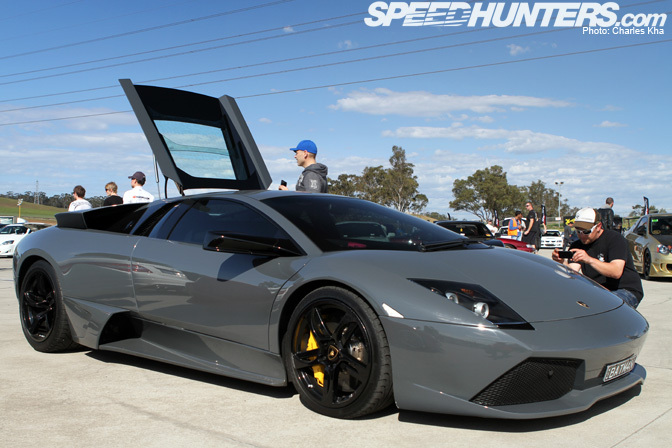 Nico Tjen, who owns a wide-body NSX, traded in his Gallardo for something a little meaner.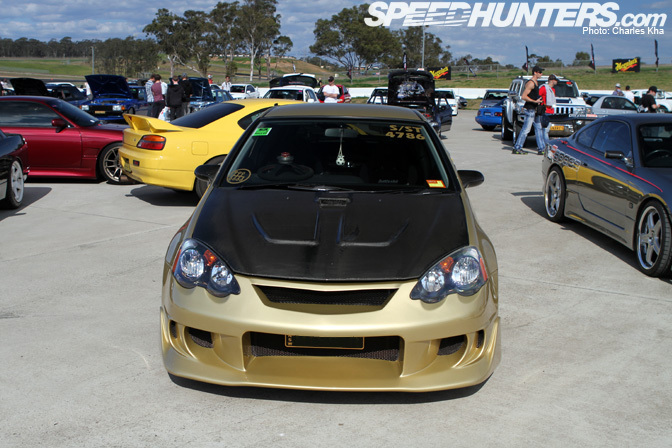 Natalie brought out her all-motor DC5 that puts out 272hp at the front wheels.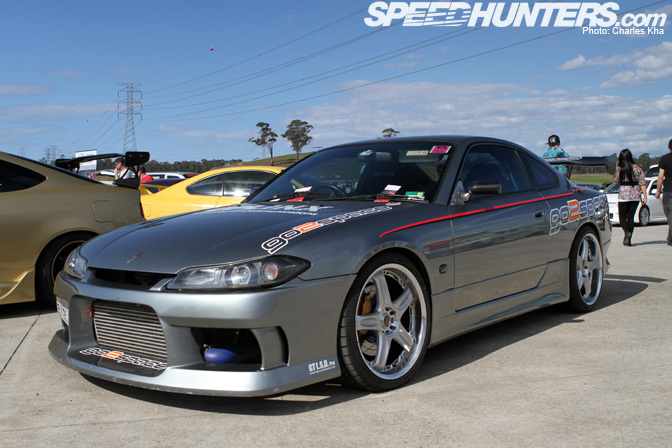 Her husband Dale, had his S15 there as well.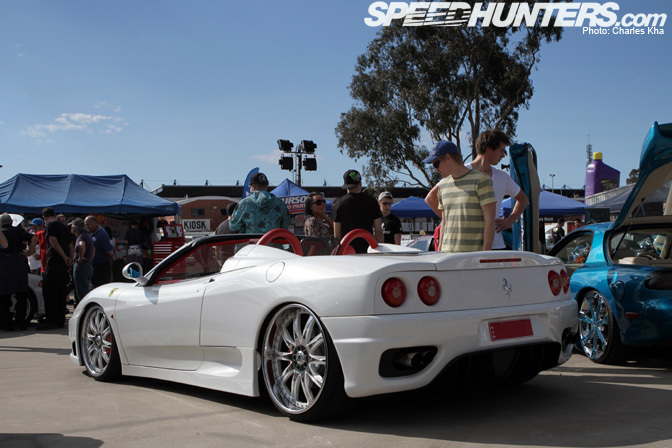 QSR, the folk who brought you that 24k gold plated BMW drag car, had this Ferrari 360 on display.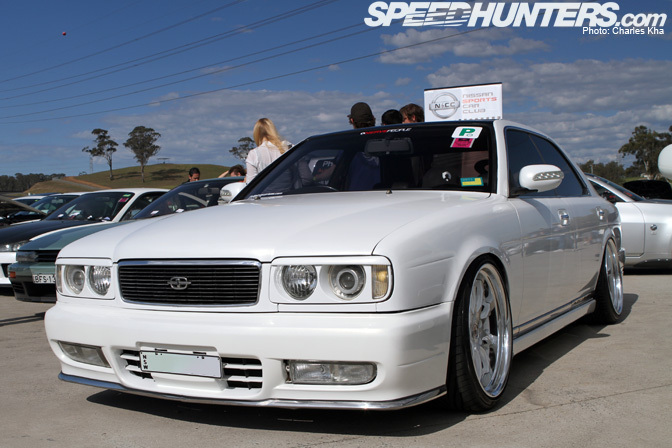 The VIP scene isn't very big in Sydney, but there still is a presence.
It was refreshing to see some cars, like this Corolla, kept to a sane ride height with restrained offsets.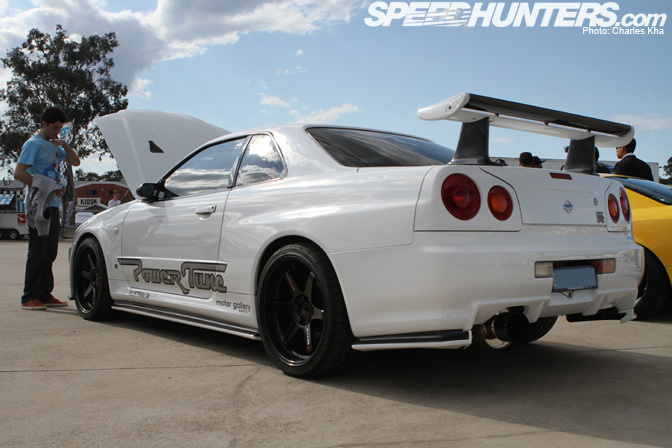 Australia has a fascination with GT-Rs and power. This R34 combined them both.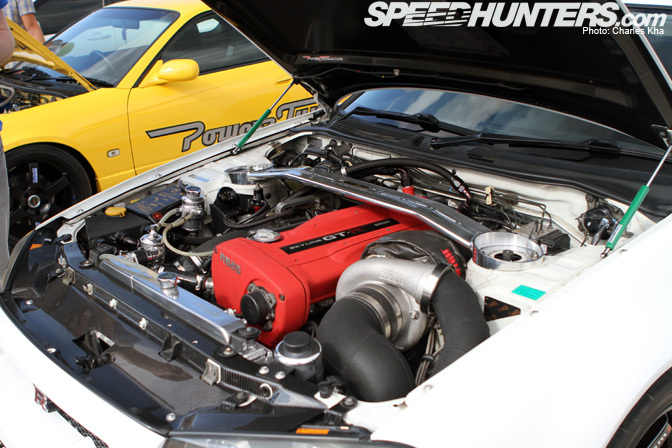 Stroked to 2.8 litres with a nice Garrett single hanging off the side…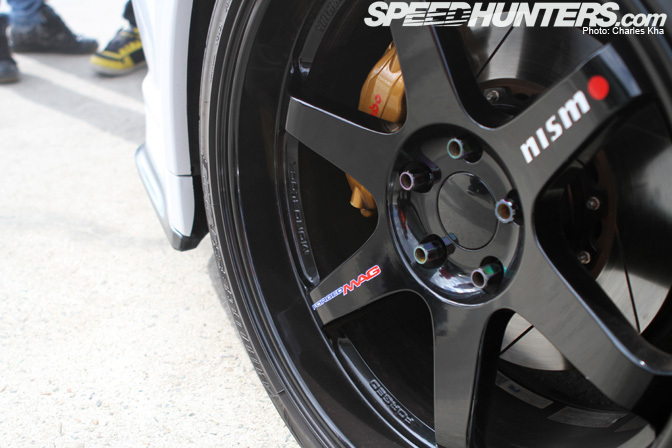 …Along with a set of forged monoblock TEs.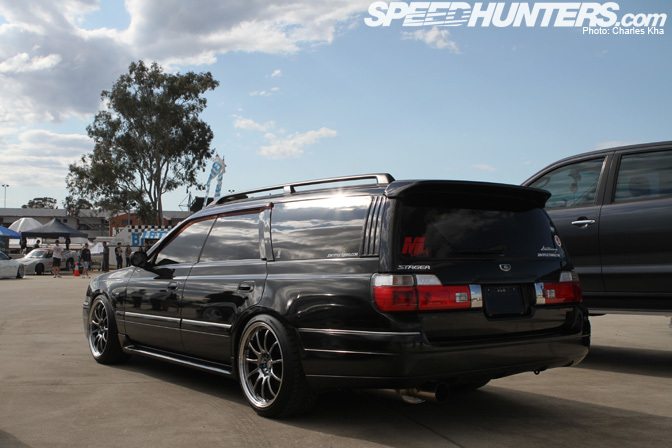 Seriously who doesn't have a soft spot for Stageas?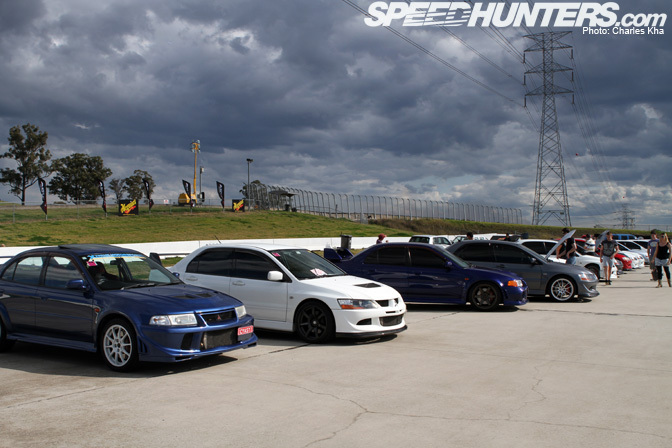 Over the past few years, the number of tuned Evos has grown markedly in Sydney. The entire back row of the show'n'shine was filled with Lancers. As you can see, the dark clouds started rolling in!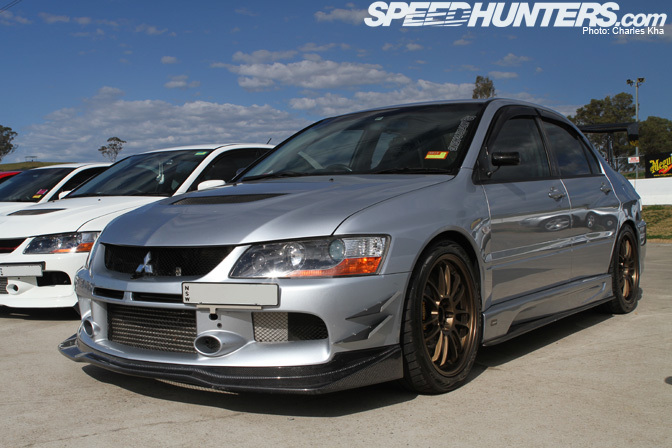 This IX with RE30s caught my eye.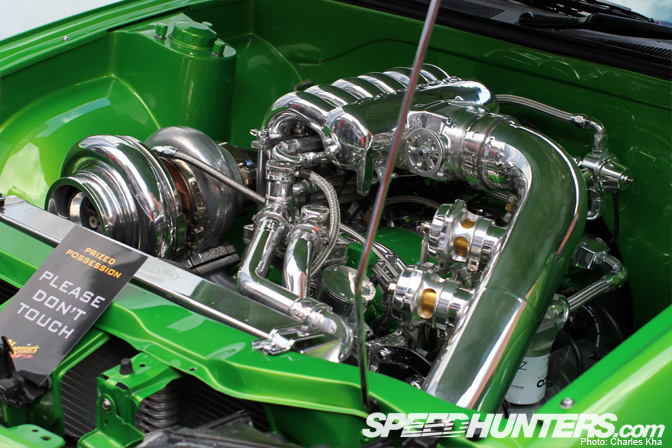 And finally, I'll leave you with this photo of Mark Tarabay's amazing 'SUBLIME' S15. This show car is powered by a 20B triple rotor. The last time I saw it on the dyno – when it was running off the 'gate – it produced 700hp at the wheels.
– Charles Kha