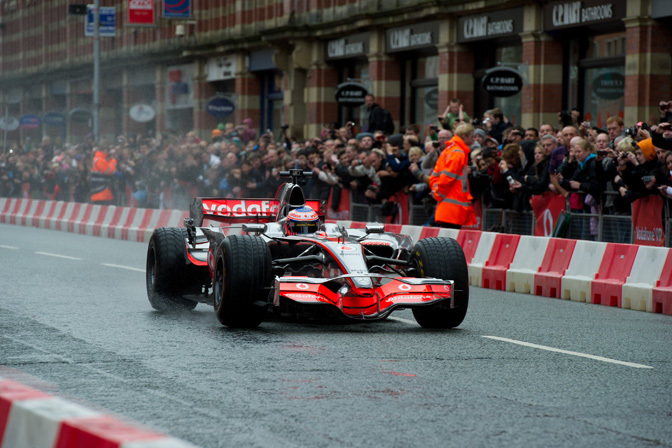 The past few days have been great for the city of Manchester. Man City beat Tottenham 5-1, while United pummeled the Gunners 8-2. But for car enthusaists in Manchester, the Bank Holiday will be remembered for a different reason: the sound of Jenson Button's McLaren F1 screaming through the heart of the city.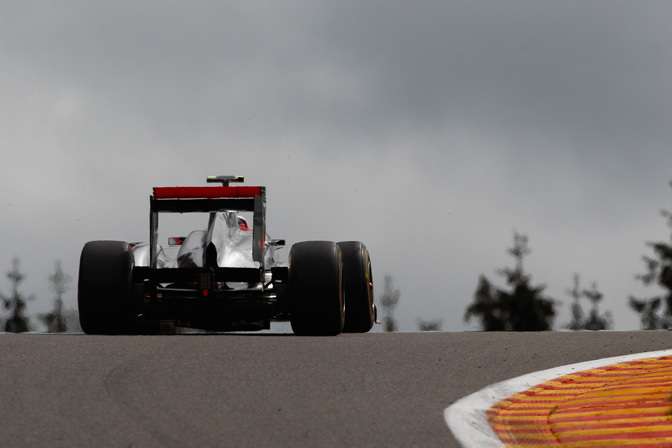 Straight after taking third place in the Belgian Grand Prix, Jenson Button today flew in to Manchester for the Vodafone VIP Fan Zone event in Albert Square.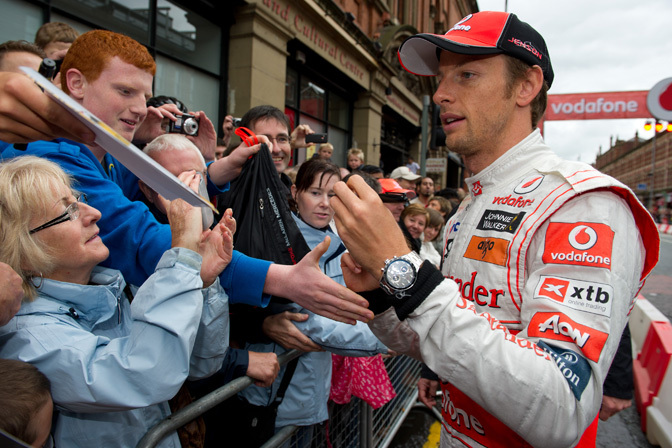 Before getting behind the wheel, JB spent some time signing autographs with the crowds, who braved the wet weather to catch a glimpse of the F1 action.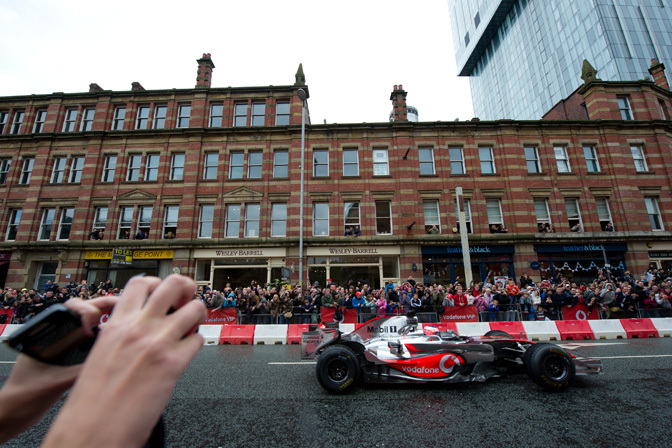 Button did some laps of Manchester in the MP4-12C road car before jumping into the MP4-23 Formula 1 car.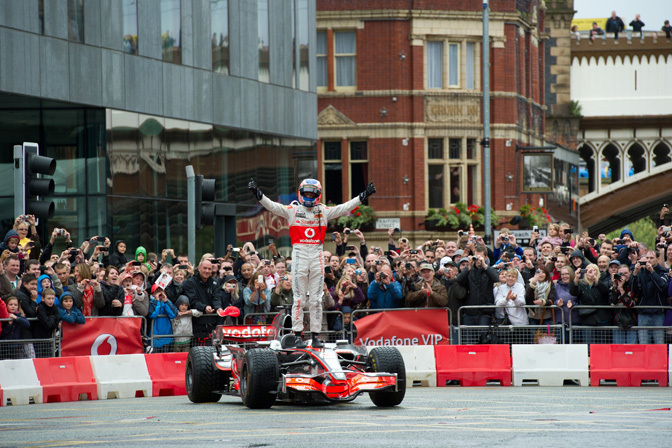 Although it was a small demonstration area, I'm sure the thousands of fans enjoyed seeing the McLaren on opposite lock and doing donuts. Click here to see the video.
- Charles Kha
Photos courtesy of Vodafone McLaren Mercedes Media Centre