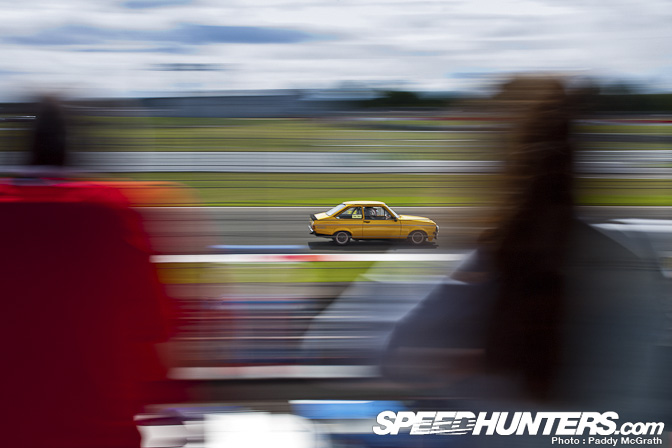 For this installment in our 2011 Ford Fair coverage, we will take a brief look at the on-track action from the Brooklands area of the Silverstone GP circuit. The sessions are split into different public groups with only the odd drift demonstration and high power session breaking things up.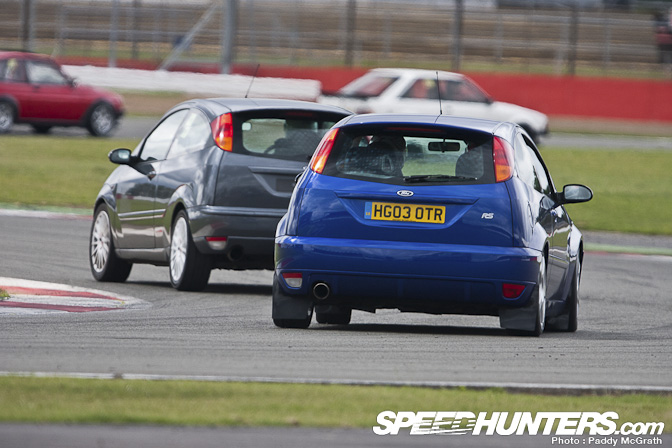 Generally things are pretty tame on track, it's pretty much just a Ford only trackday with people who still need to drive their cars home.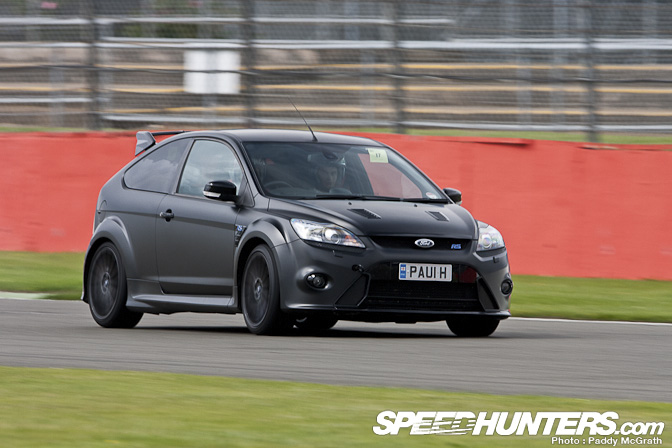 That's not to say that everyone was taking it easy …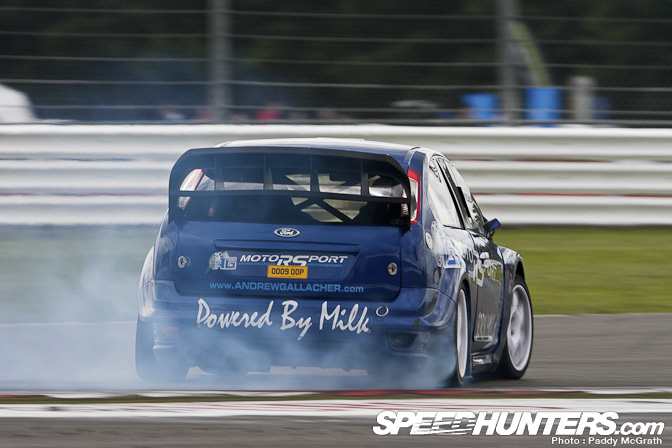 … as Charlie Shaw demonstrates.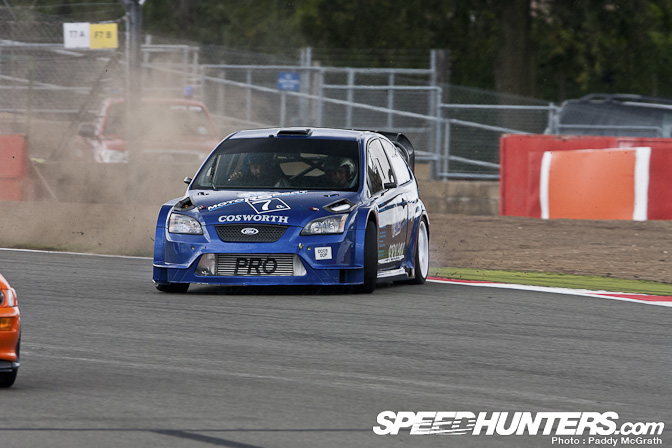 I have to say his driving style took me by complete surprise as he over took other drivers around the outside with smoke pouring off all four wheels.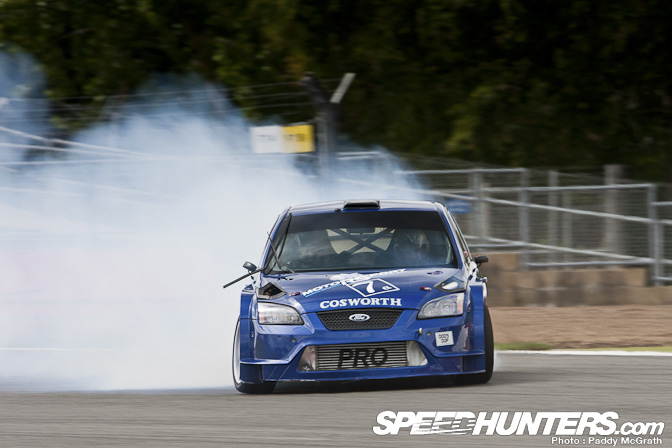 Lap after lap he put on a huge improvised show for those lucky enough to be seated in the BRDC stand.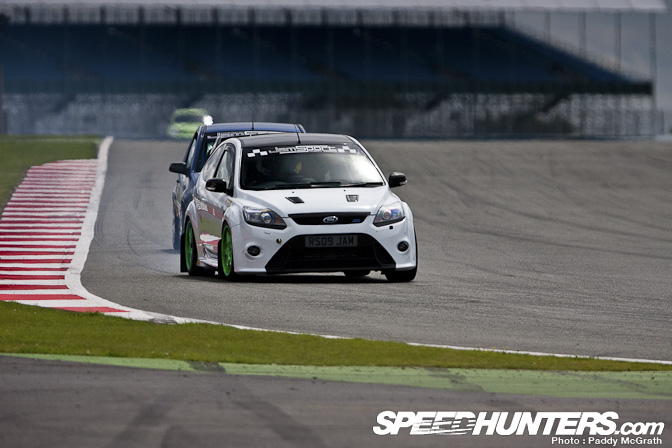 As far as I'm aware they were using the entire Silverstone F1 circuit which is quite a long lap now with the new complex.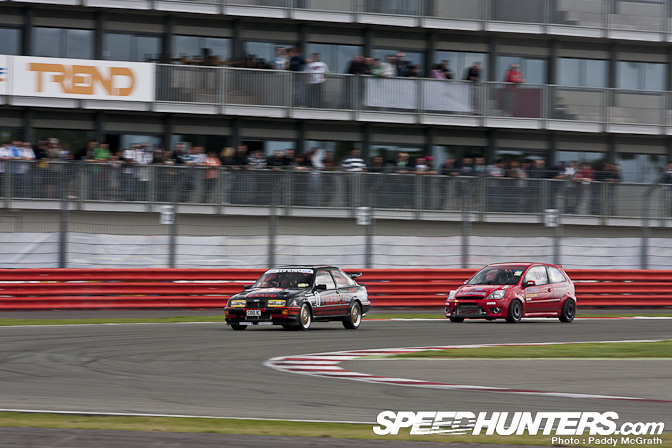 Watching a boosted Fiesta battle with a Sierra RS Cosworth lap after lap provided some great entertainment.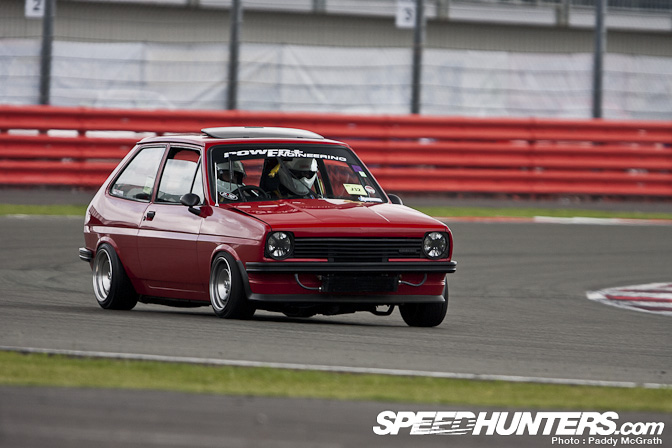 This post needs more Fiesta.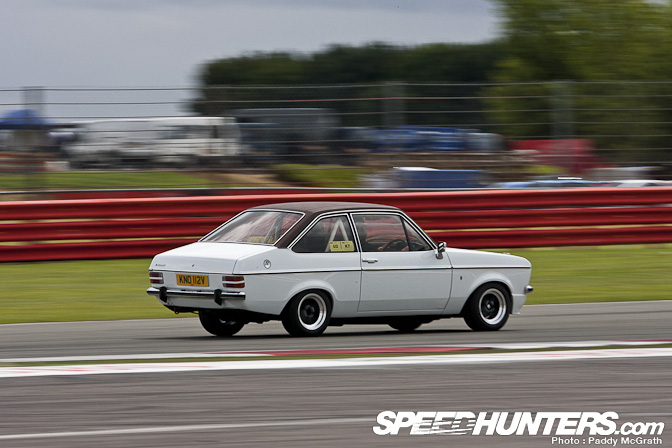 It was great to see such a huge variety of cars on track.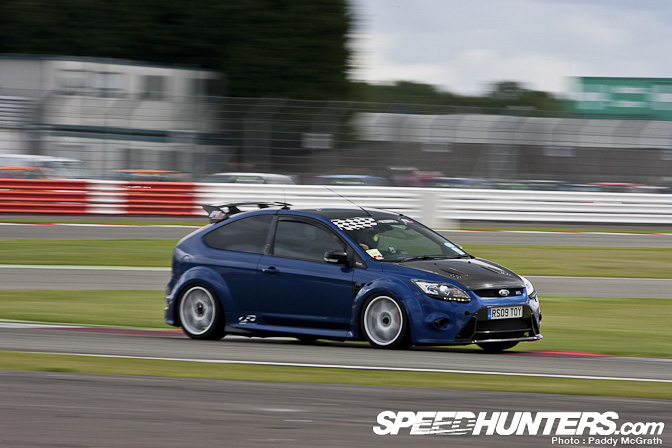 I don't mean this as a slight against any other brands but it's very rare to see so many cars that are parked up on show and then flat out on track at any other marque orientated event.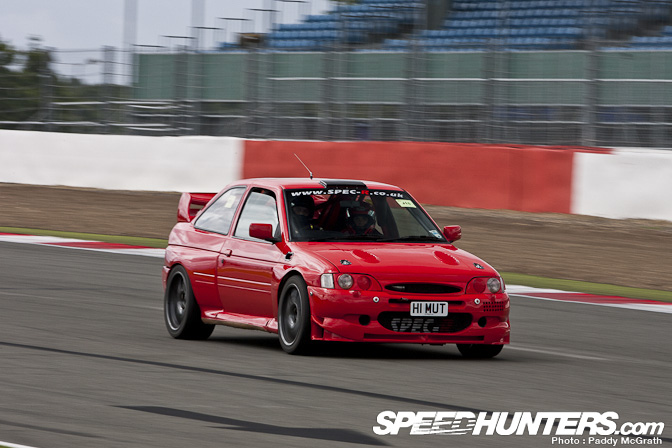 Red Escort RS Cosworth was ballistic out on track.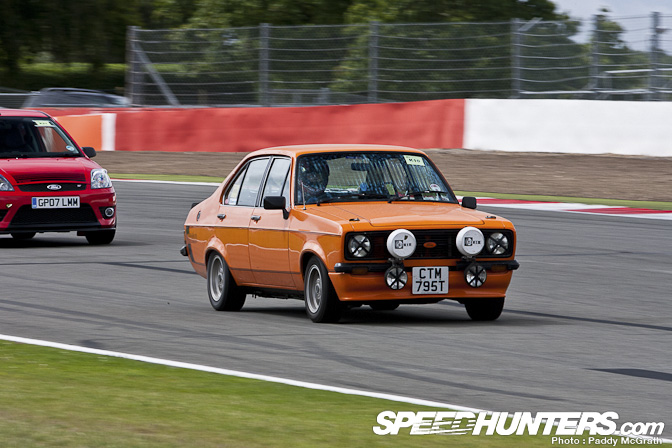 There was a lot of love on track for the MKII Escort.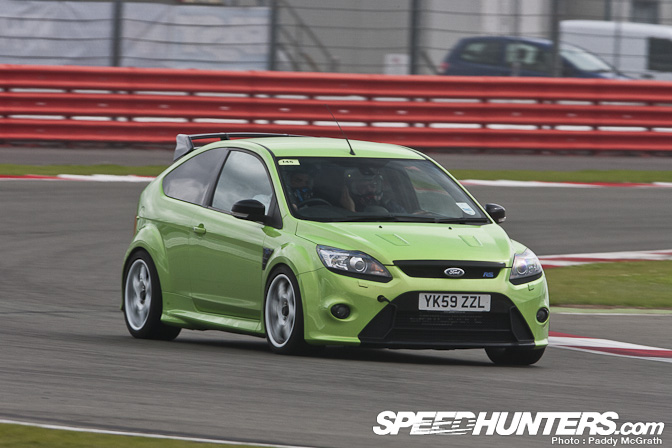 I think I said this last year also but it still remains that I think this is seriously the best colour on any production road car at the minute.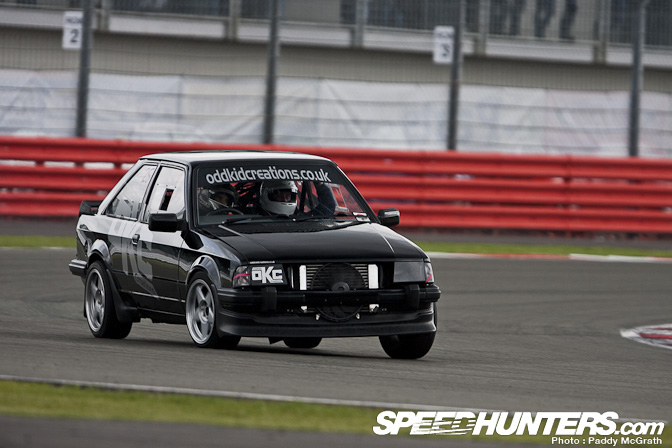 This Escort RST seemed to have a lot of body roll in the early afternoon sessions.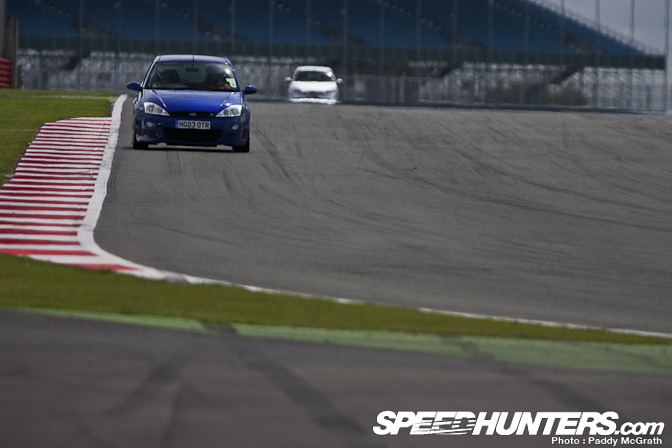 A MKI Focus RS enters the braking zone ahead of an ST170 Focus variant.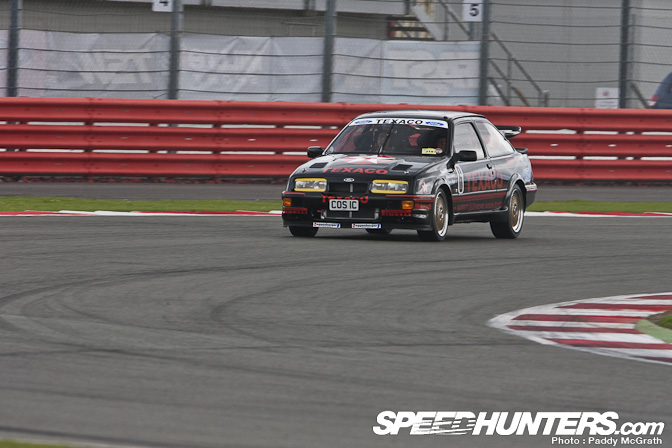 I don't think I'll ever get tired of watching the whale tailed Sierra RS Cosworths hot lapping.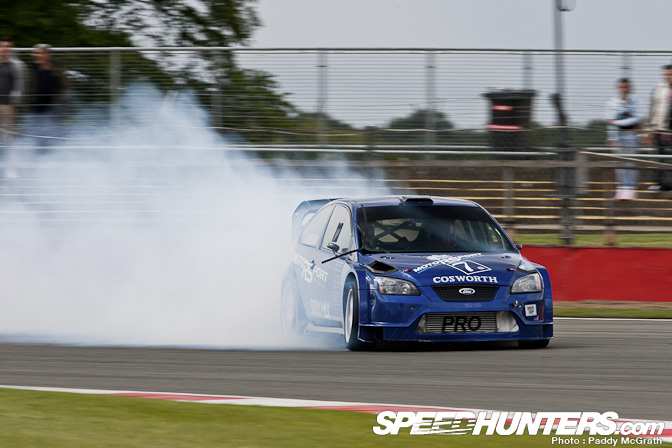 I'll leave you with one more shot of Charlie Shaw entertaining the crowds, check out the flow of tire smoke over the bonnet! Even just thinking about this moment brings a smile to my face.
For the next and final part of Ford Fair event coverage, I'll take one last look around the show area before tackling some spotlights.
-
Paddy McGrath