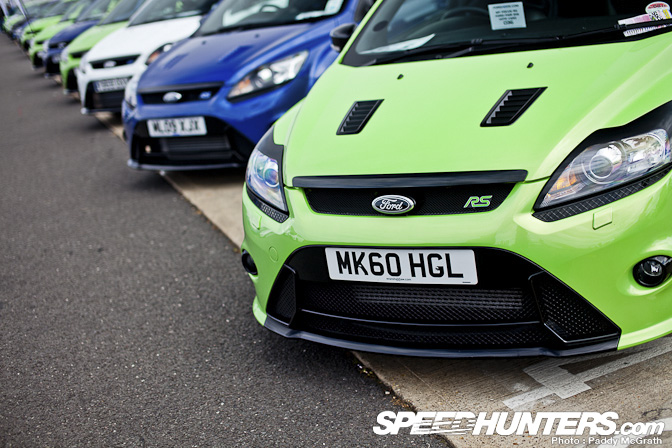 I hope you guys are enjoying our Ford Fair coverage as there is still quite a lot to get through. One thing I noticed from last year was the amount of people who have seemingly traded from the MKI Focus RS to the MKII as there wasn't many of the MKI around. Perhaps I missed them as it was a pretty big show but it definitely appeared there were much less of them about.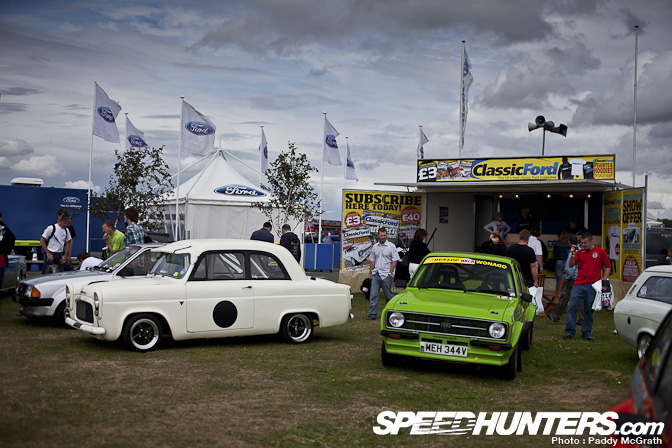 Our friends' at Classic Ford put on quite the display with arguably the best stand of the show.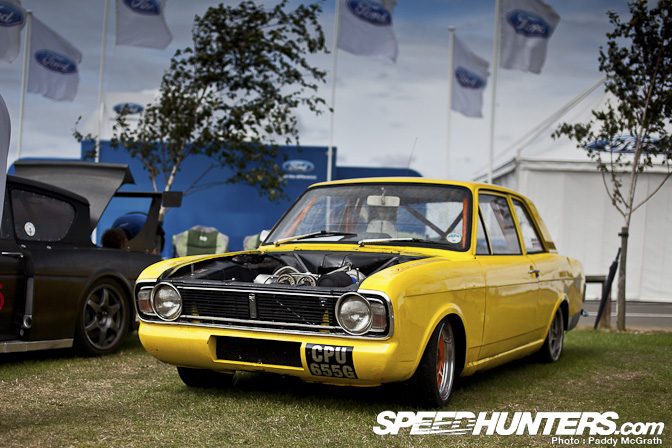 Staff writer Simon H who I teamed up with earlier in the year, personified perseverance with his Zetec turbo powered Cortina. In the days leading up to Ford Fair, a stuck thermostat caused a head gasket failure the Friday before the event.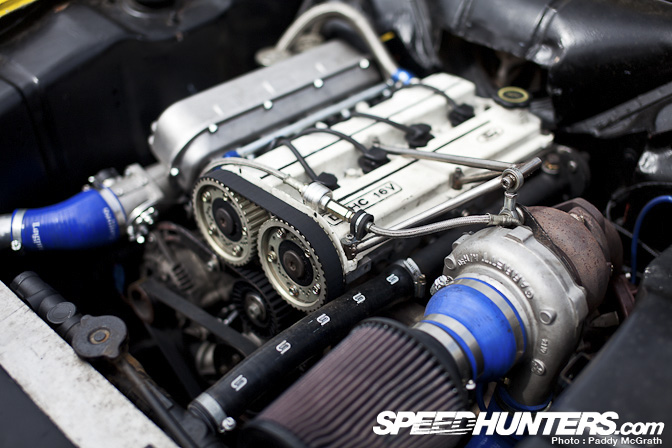 Add to this the last minute rush of driving around the UK picking up parts and I'm sure you can imagine he didn't have it easy. Never the less, he drove the car successfully to and from the event.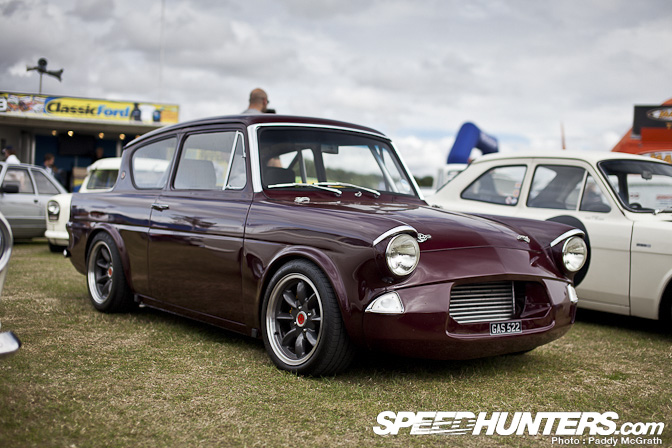 This has to be the meanest looking Anglie I've ever seen. Actually, make that the second meanest looking Anglia I've ever seen – the meanest looking Anglia I've ever seen has a spotlight coming shortly.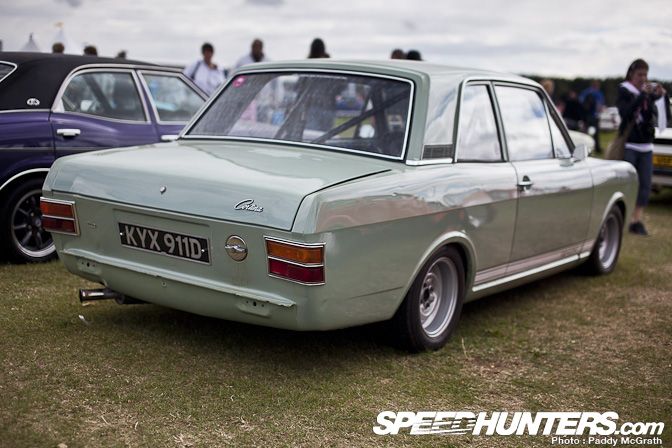 Another low trackday prepared Cortina.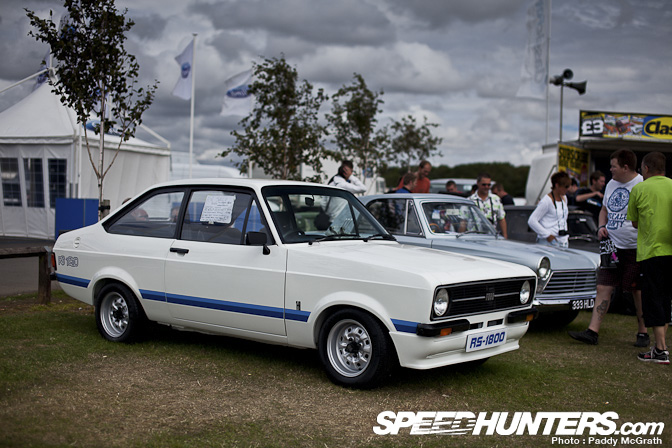 An immaculate and original RS1800 MKII Escort – these cars are worth an absolute fortune !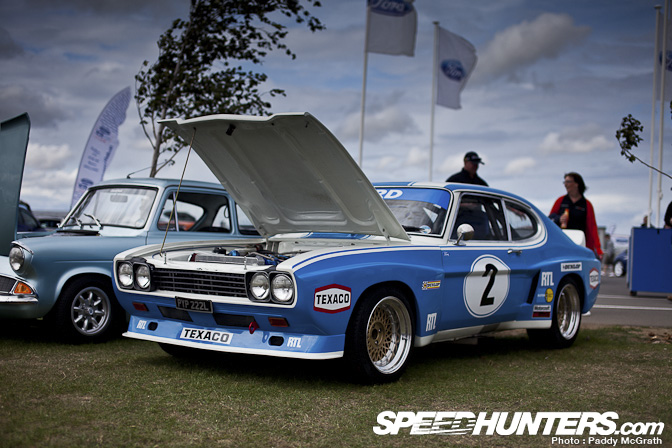 This track inspired Capri was a full on road car with a turbo Cosworth engine. Spotlight ?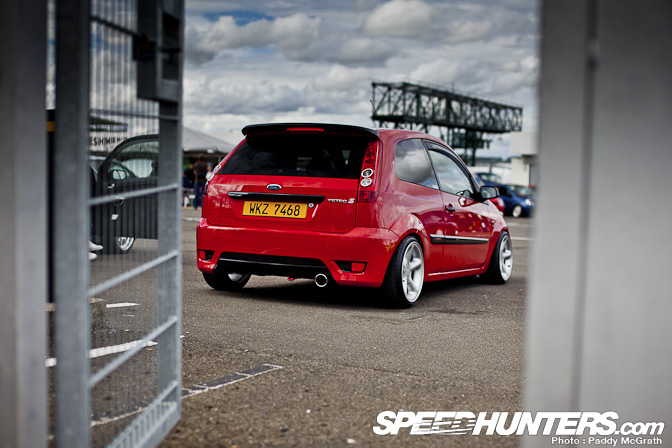 Making my way back to the now old F1 paddock, this MKVI Zetec S on Escort Cosworth wheels looked lush. Speaking of Escort Cosworths …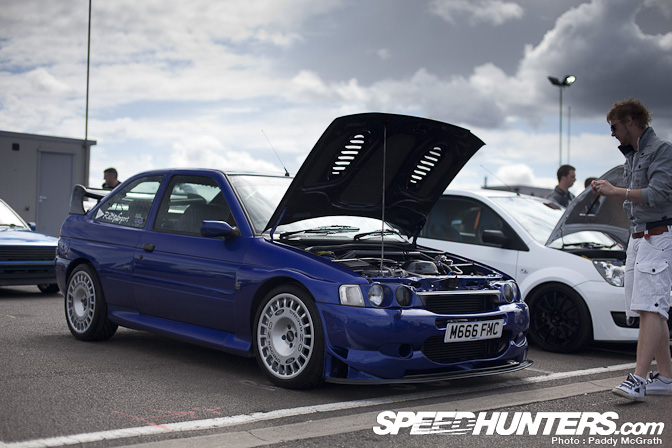 … we seem to have overlooked them in previous posts. Not to worry as their was an abundance of them present. This one in particular is exactly how I'd have my own one (if I actually had one)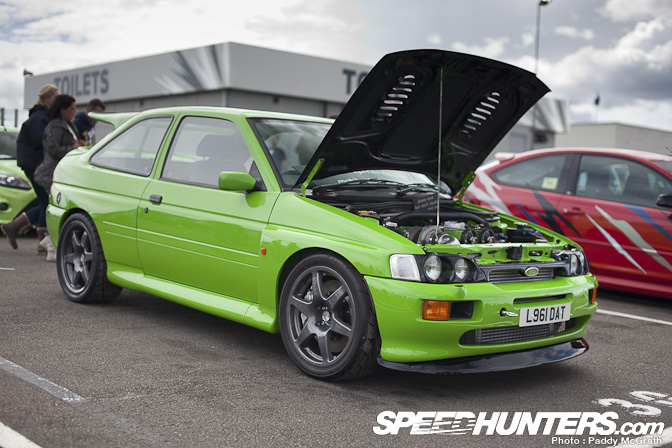 The more traditional whale-tailed example was also well represented.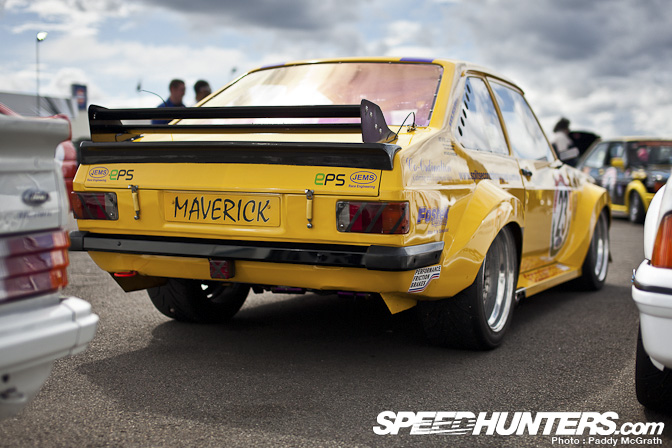 Some of you may remember this YB powered track monster from last year's show.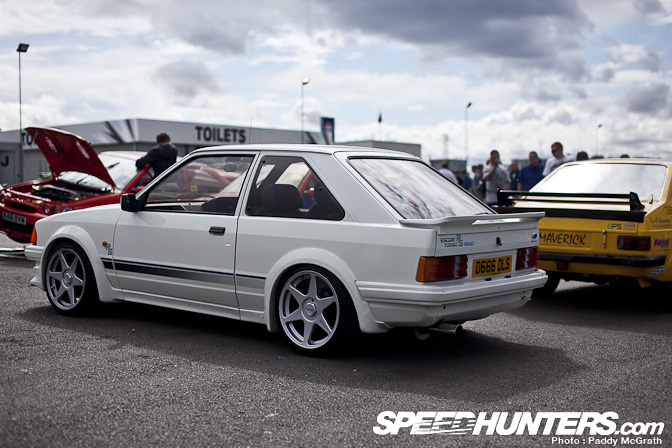 Parked beside it was this Escort RS Turbo.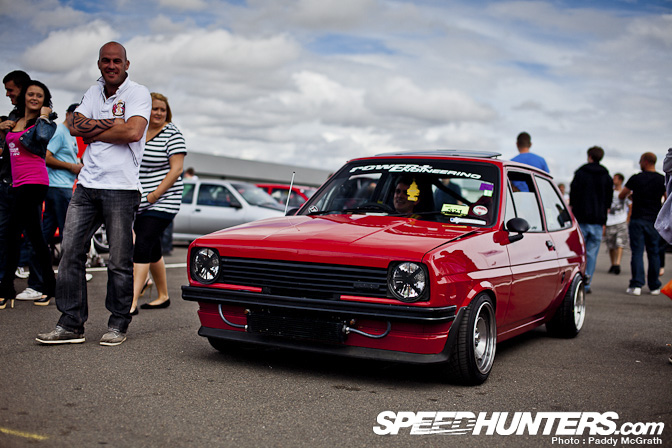 Fiesta from the previous post heading to the track – how hard this does look?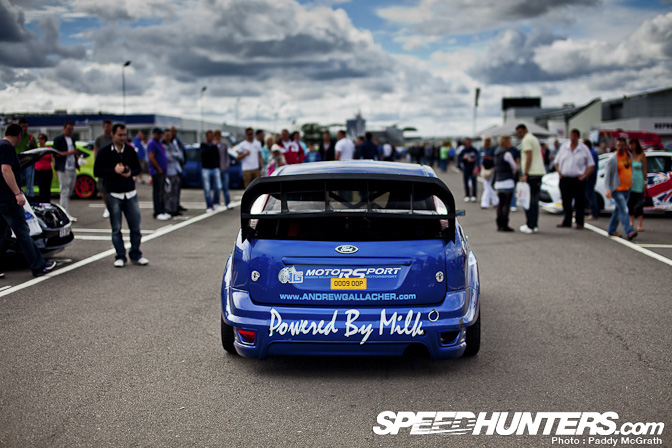 Charlie Shaw's Focus eluding me once more.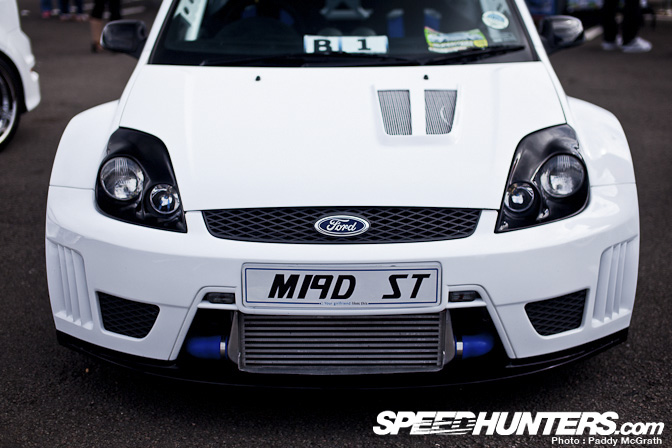 Wide arched, stripped, caged and spotless clean turbocharged Fiesta ST on the Fast Ford stand.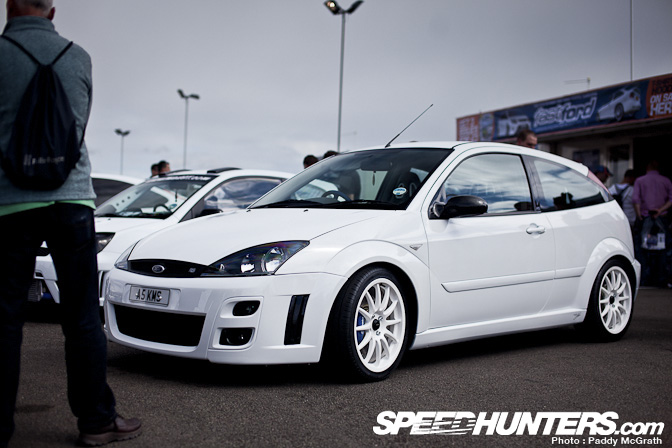 Some of the MKI Focus RS' that were present seemed to have changed from the factory standard colour of Imperial Blue. White suits them nicely but I'd love to see one in red.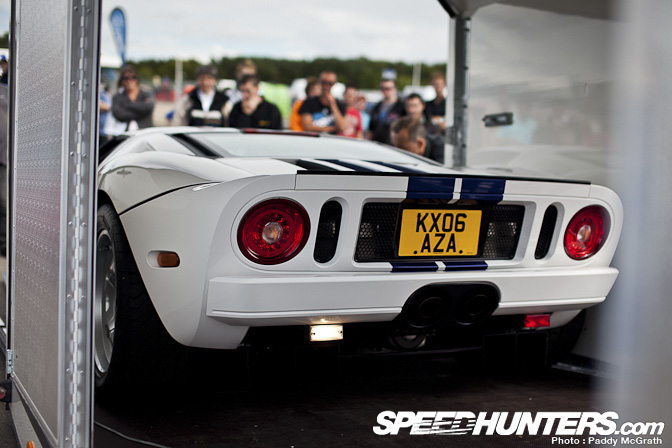 A completely standard looking Ford GT still has the power to bring a crowd to a standstill.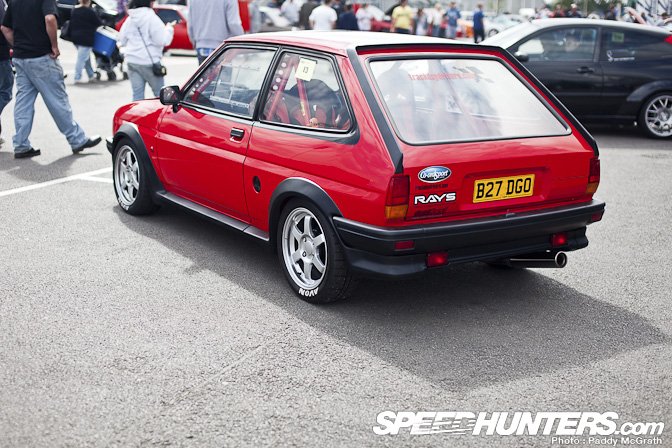 A track prepared Fiesta on Rays wheels.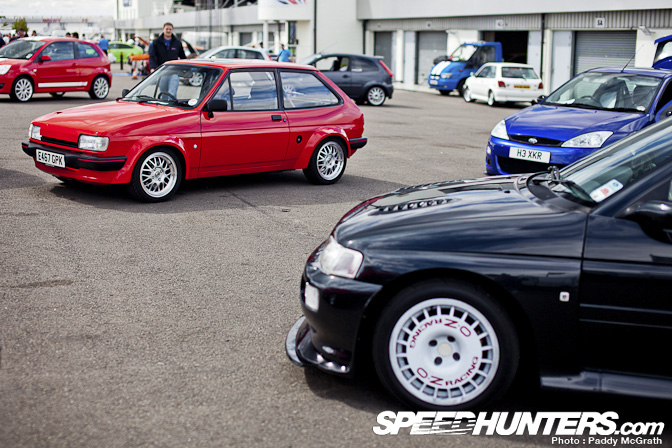 Actually there were a couple of really nice MKI & MKII Fiestas at Ford Fair.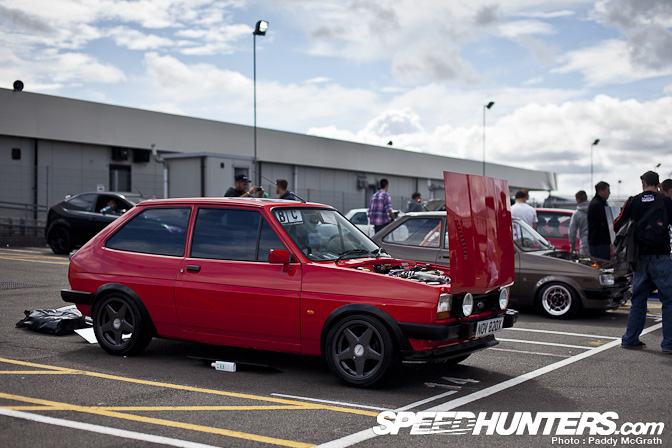 I'm starting to get a bit attracted to these …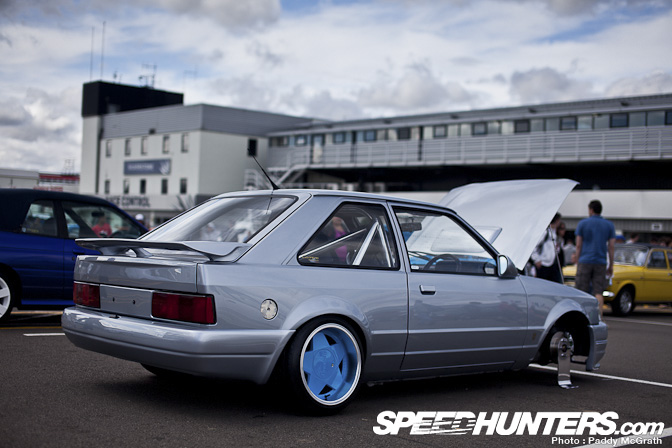 This Escort RS Turbo was entered into the concours section of the show. It was MINT.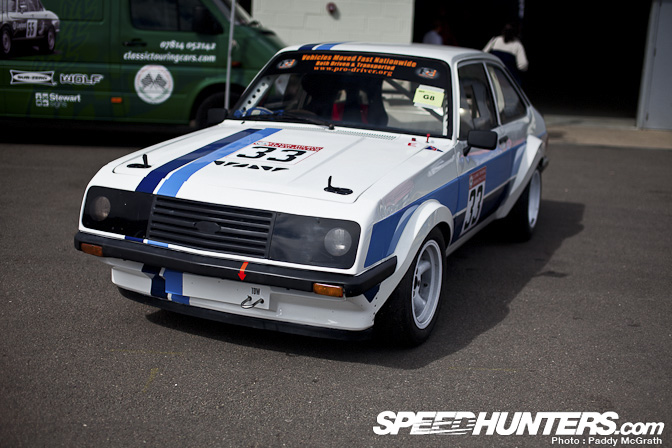 More track inspired machinery …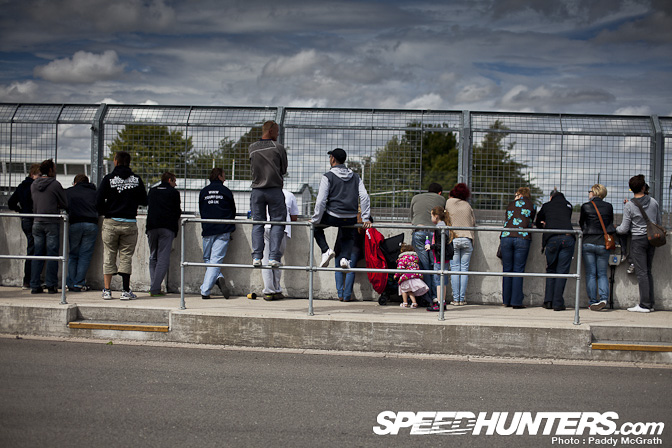 … should tell you that's where our next post is heading to – the inside of Brooklands to capture some on-track action.
-
Paddy McGrath