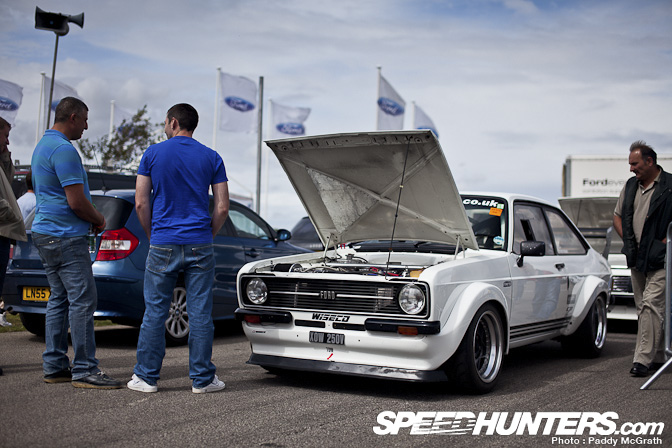 Continuing our Ford Fair 2011 coverage, we will pick up pretty much where we left off. There were so many amazing cars on display, let alone the sheer amount of cars on display that I just decided to try and cover what I saw in detail rather than just grabbing an unjust overview of the entire event. The above MKII Escort was running a turbocharged Cosworth YB motor.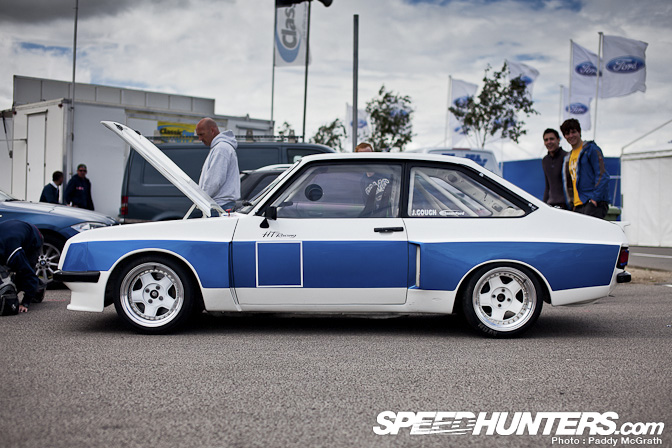 Parked just behind it was this MKII RS2000 with the more traditional Ford Pinto engine.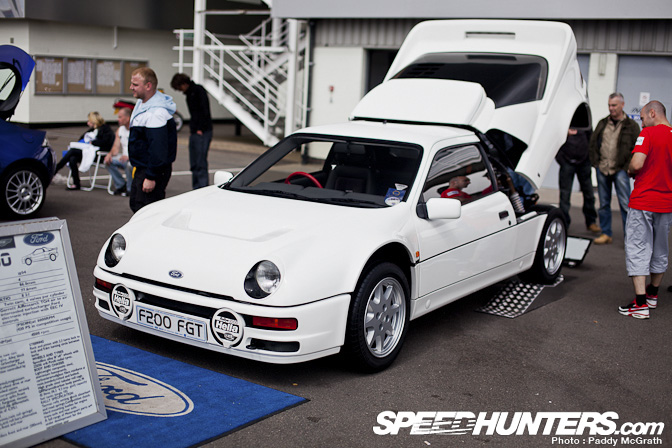 This RS200 was in absolute original condition. As far as I know he took away a trophy in the concours class.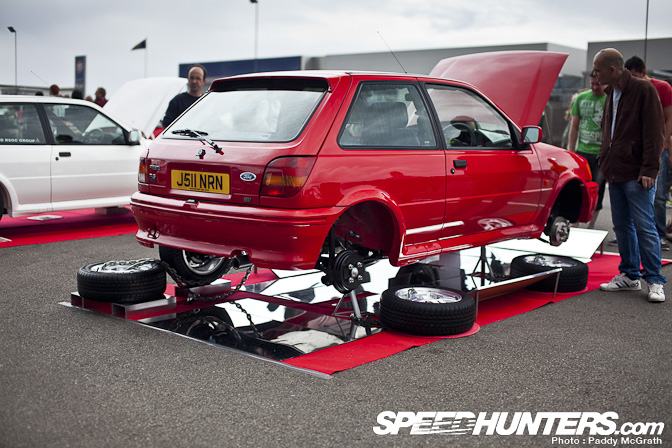 As did this Fiesta. I know the concours approach to motoring may not to be everyone's taste but you can't deny the amount of work that must continually go into something to keep it pristine.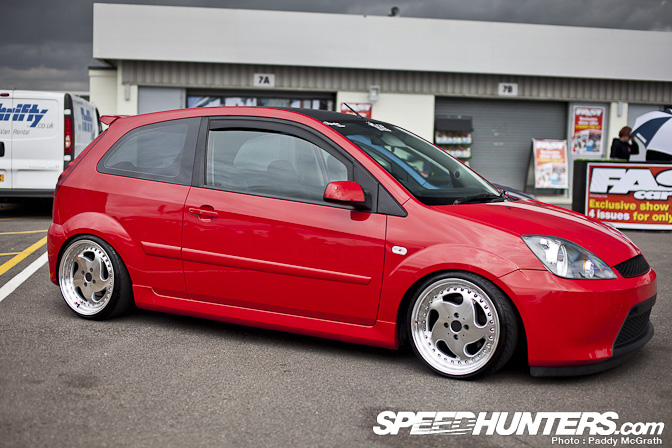 Fast Car magazine had this MKVI Fiesta on their stand along with some other tasty motors.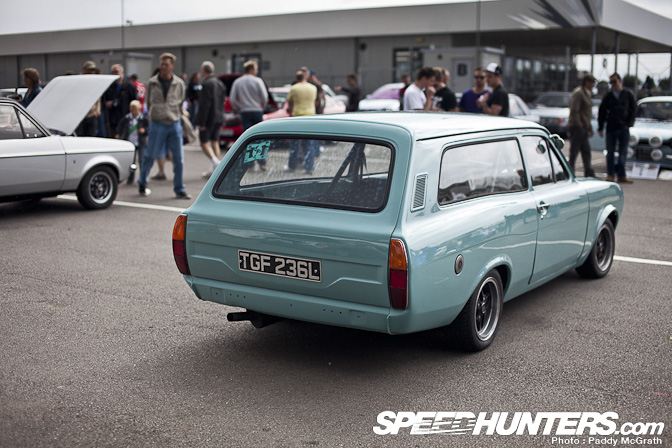 I've quite the soft spot for these two door Escort estates.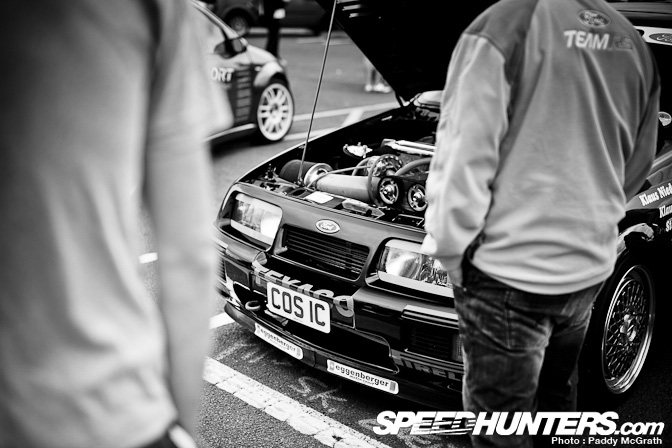 Even after twenty plus years, there are still very few – and attainable for the everyday guy – cars with the road presence of a Sierra RS Cosworth.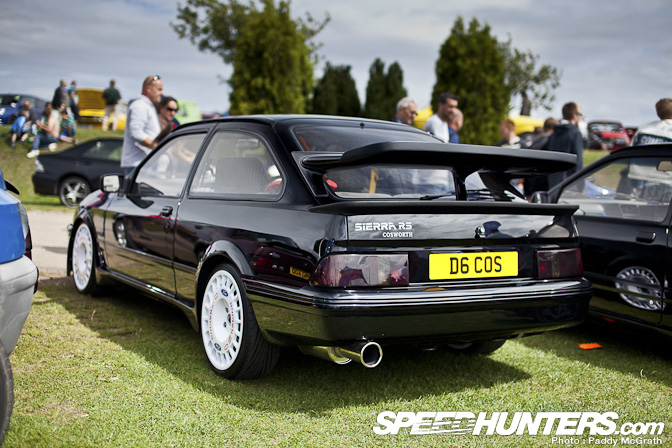 OZ Racing wheels and immaculate body work, a lesson in how keeping things simple is always best.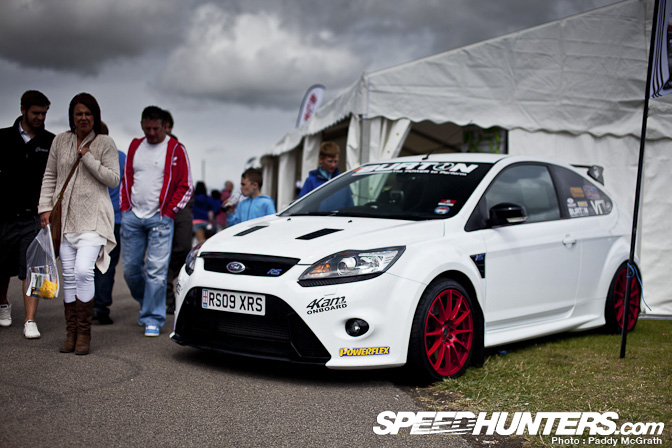 Burton Power has this MKII Focus RS on display. I still take my hat off to Ford for putting this car into production with such aggressive looks from factory.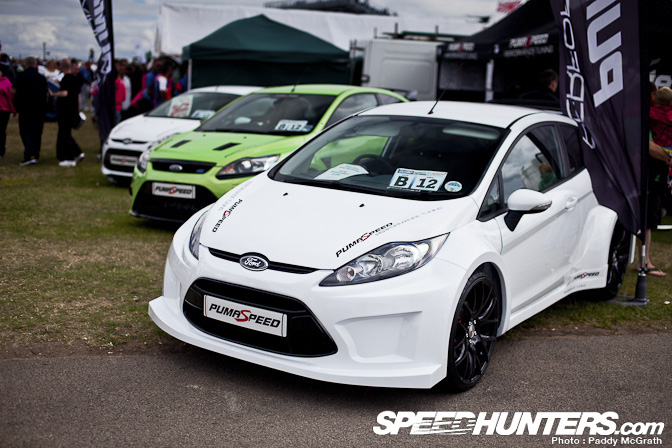 Puma Speed had this widearched Fiesta on display, what a cracking small car.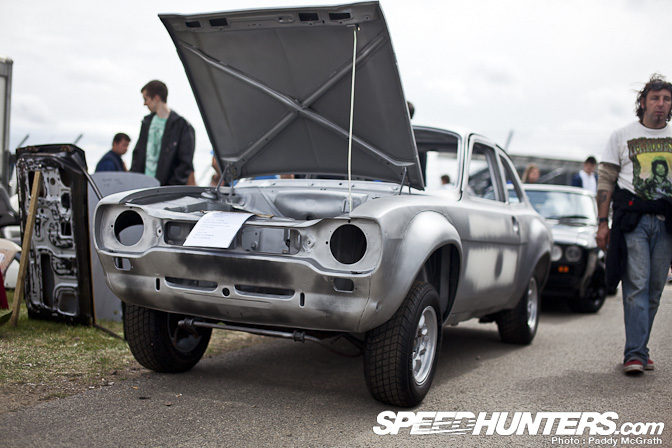 This original MKI Escort shell was for sale for a little over £6,500. It's probably as close as you'll get to a new shell for the popular Ford.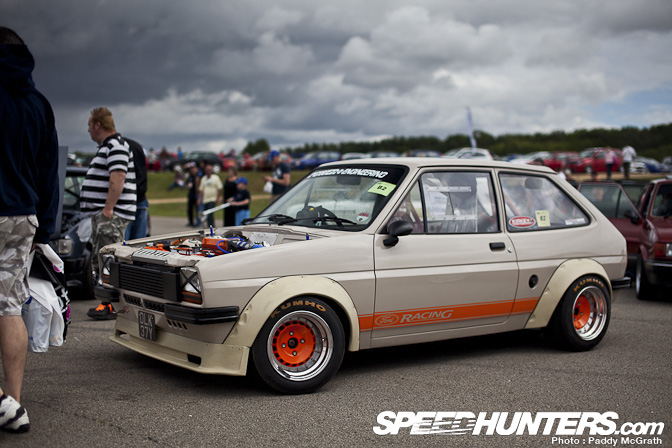 The older generations of Fiesta are getting more and more popular as an 'outside-the-box' sort of trackday weapon.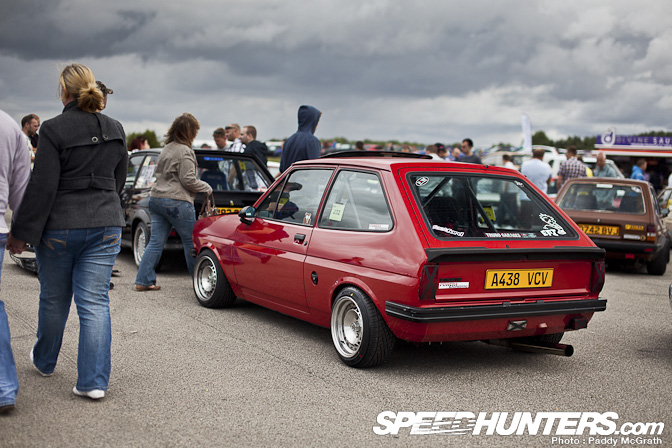 It's no surprise – they're cheap to buy, lightweight, easy to work on and have access to the Ford parts bin.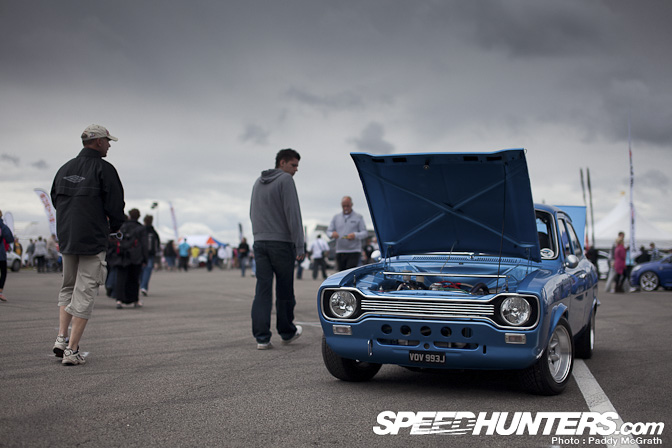 This MKI Escort on the Meguiars stand was a perfect blend of fast road and trackday car, spotlight of which is coming shortly.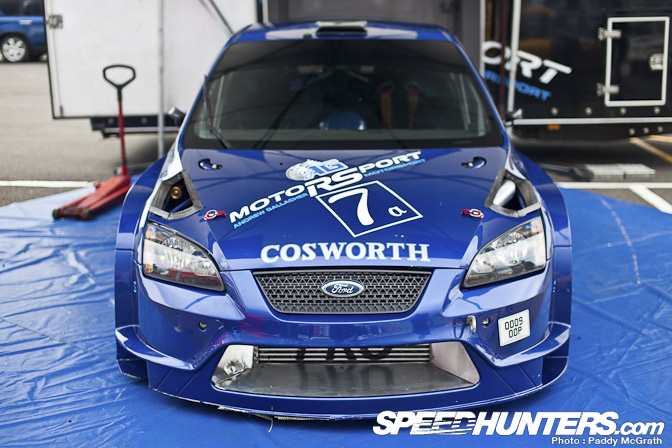 Charlie Shaw's blisteringly fast 4WD Focus RS was quite a sight both on and off the track …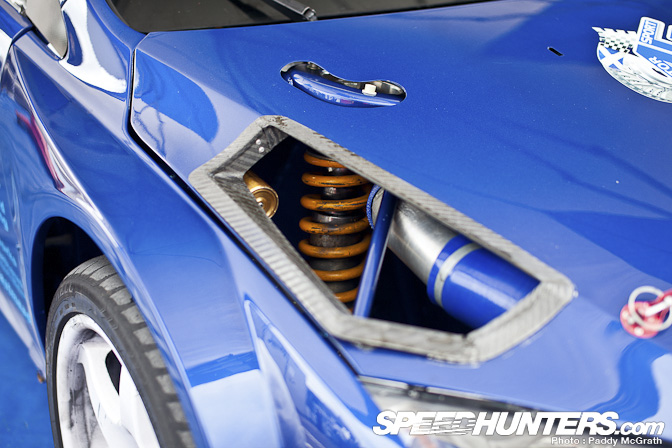 … but this was as close as I could get to peaking beneath the skin of it. It is however one of those cars I'll have to track down for you guys at a future event.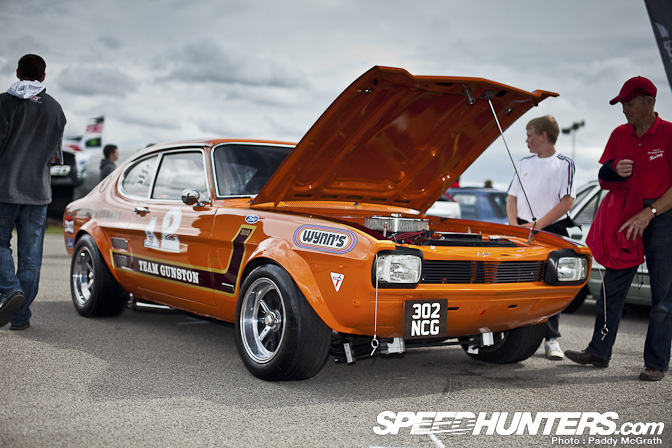 This Capri certainly attracted a lot of attention …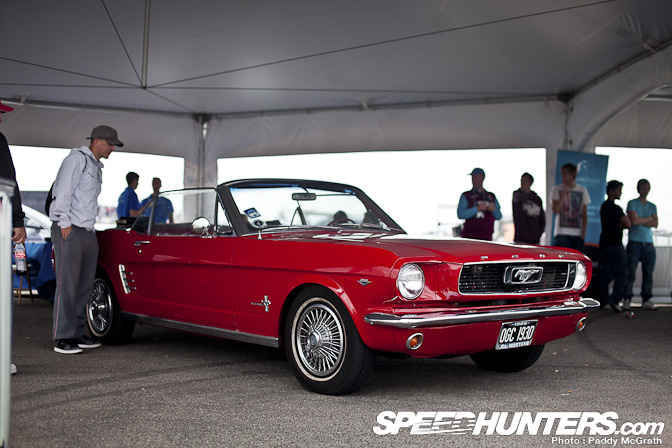 … whilst the US market was represented by this impeccable Mustang.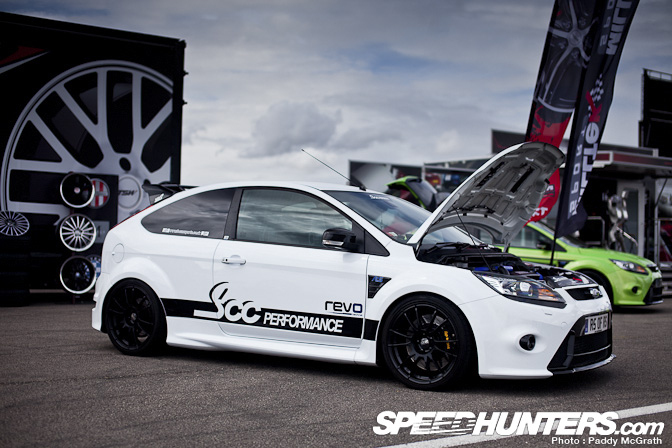 Finally for this part, we'll wrap things up with this SCC Performance MKII Focus RS.
I hope you're enjoying the coverage because there is a lot more to come.
-
Paddy McGrath