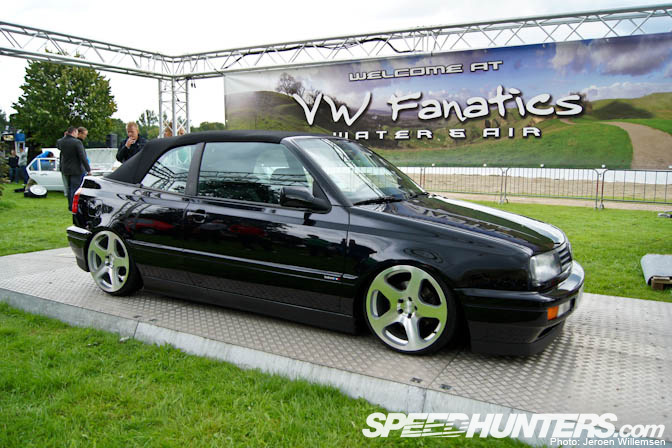 During my visit to the MIVW show I was invited to visit the VW Fanatics show. The setup is much smaller but the cars in attendance have a very high build quality. I selected several cars for spotlights but first it is time for a general overview of the event itself.
The MKIII convertible above came all the way from France. The owner organizes the VW Days in France and is also responsible for the new Ferdinand clothing line.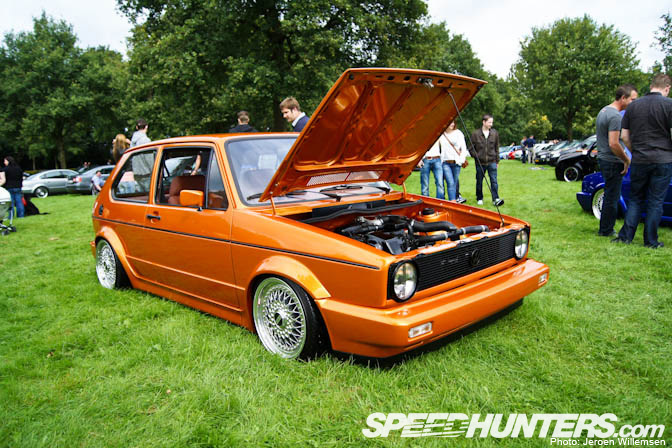 There was a great mix of cars that ranged from this orange MKI to…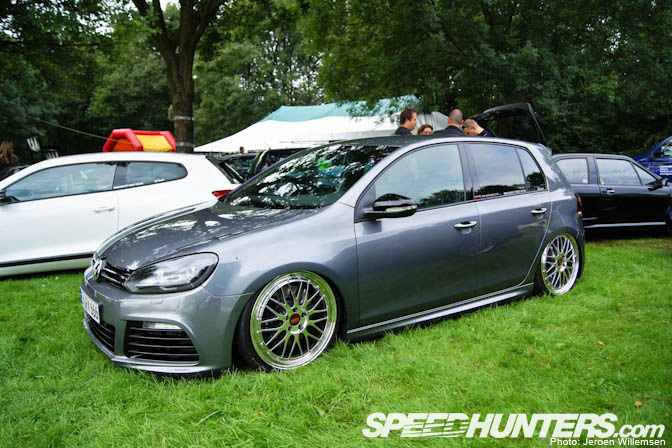 …this latest MKVI version on a shiny set of BBS wheels.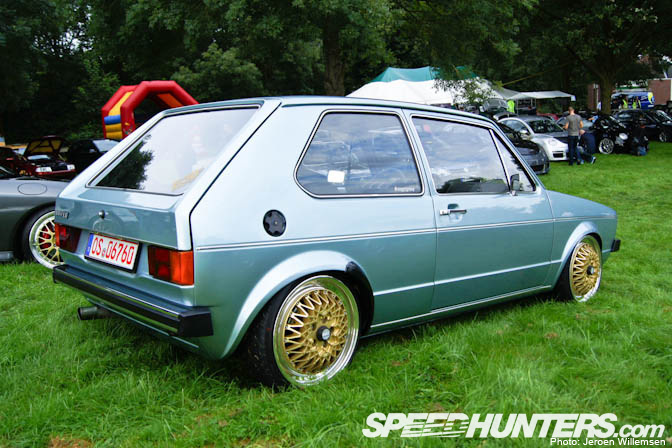 I also got to talk to a bunch of friends from Germany that came from Osnabruck, which was the town I visited for the Hillclimb event. The influence was very apparent inside the engine bays but I will show you more on these cars later on.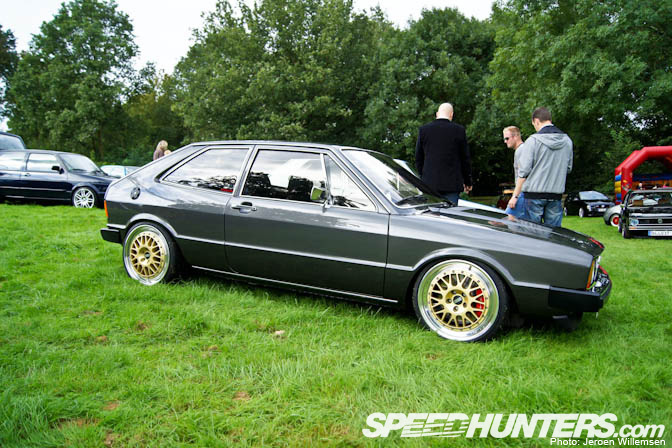 This MKI Scirocco was also part of the group.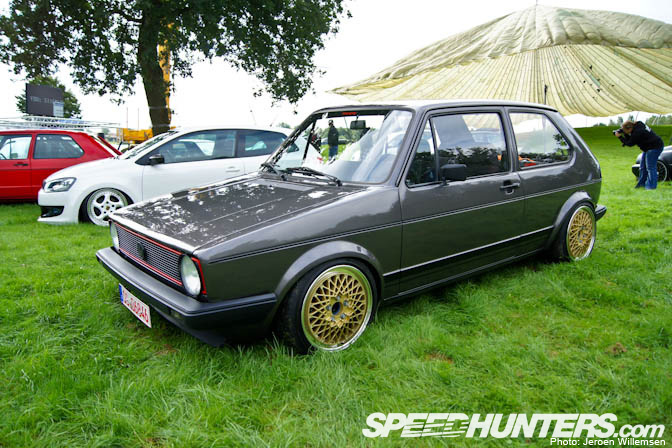 And last but definitely not least was this grey MKI Golf. It had a very special engine and gearbox.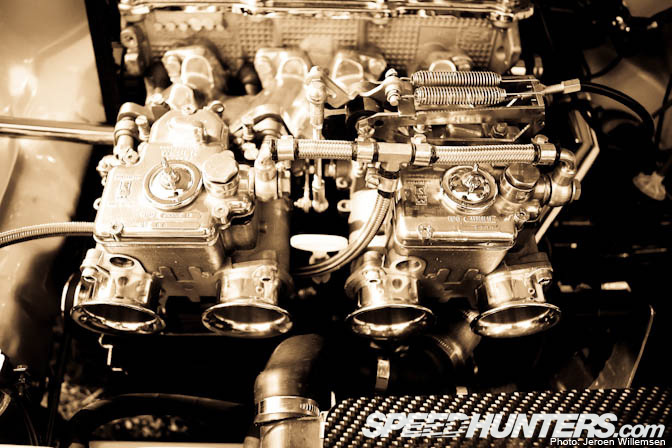 I was scouting for cars that didn't only look good but also had some impressive engine bays. I had a special interest in cars with these cool dual Webers while others opted to go with the Solex versions.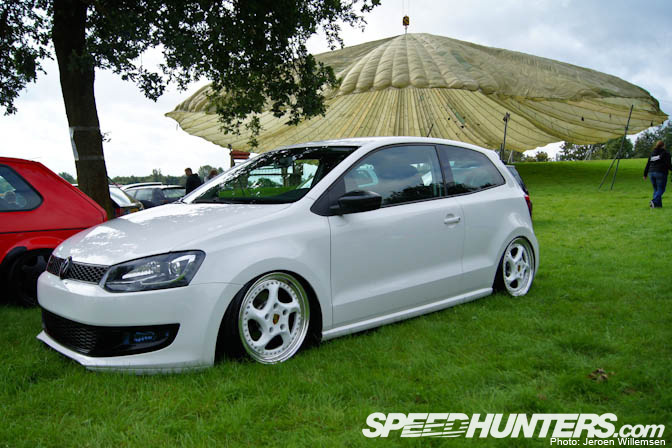 This latest version of the Polo was part of the new generation with a lot of stretch and poke. In the background you can see a giant chute that was in place in case the rain came down, which luckily it didn't.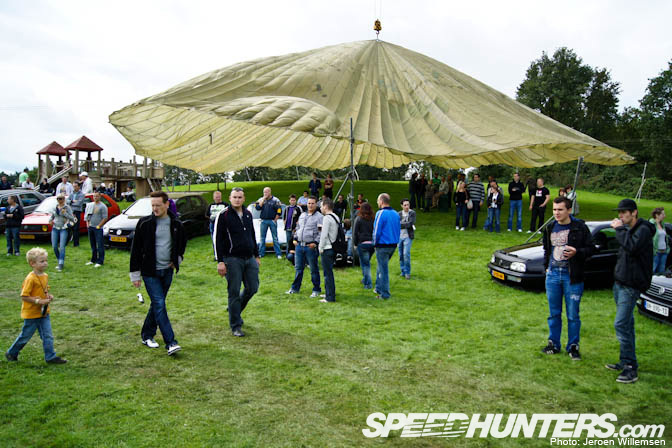 The grassy hill was the perfect place to see the mainstage where cars could roll on and off.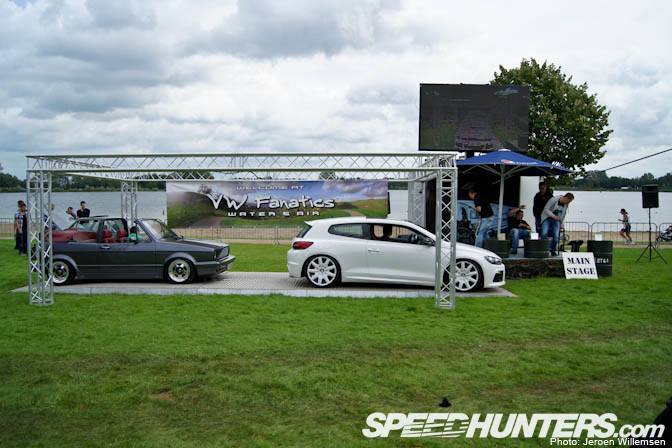 The owners of the cars were asked some questions and discussed the styling of the car.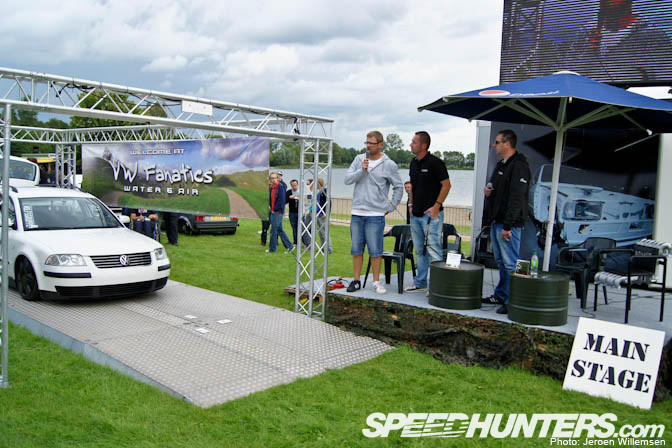 It is a cool way to hear more about the cars. Here we see Cor van Leeuwen and Ron Huijzer (both in the black shirts) asking about the Passat that the Polish owner brought with him.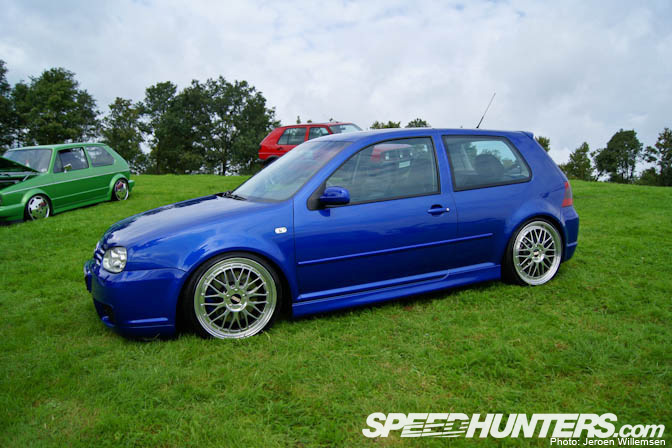 The R32 is a hot hatch that looks perfect with a nice of BBS wheels.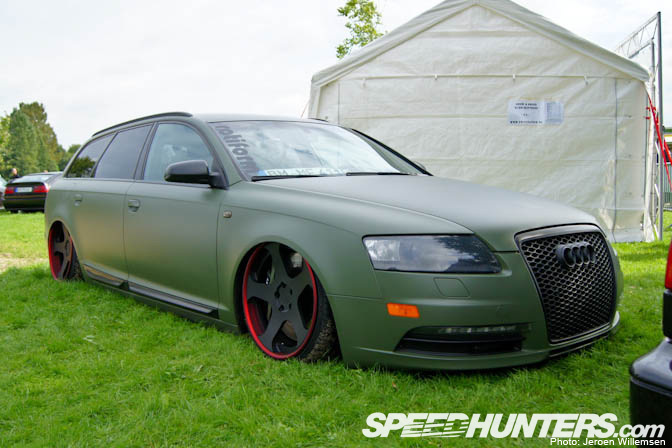 I spotted this familiar face also known as the 'Nato Bomber'.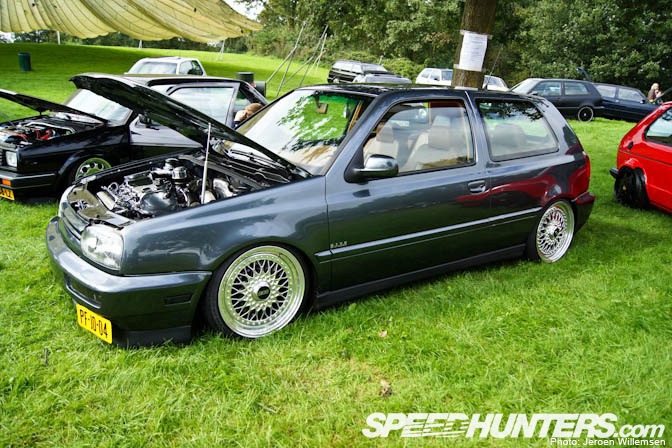 This MKIII was one of the few Volkswagens I have ever seen with a turbo setup.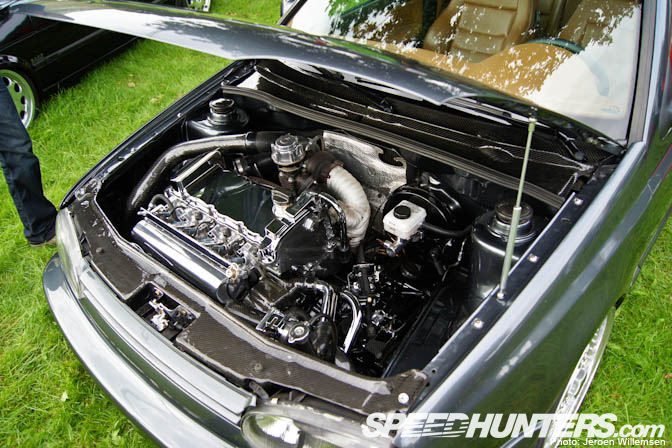 Putting a turbo on your Volkswagen just doesn't seem to be popular.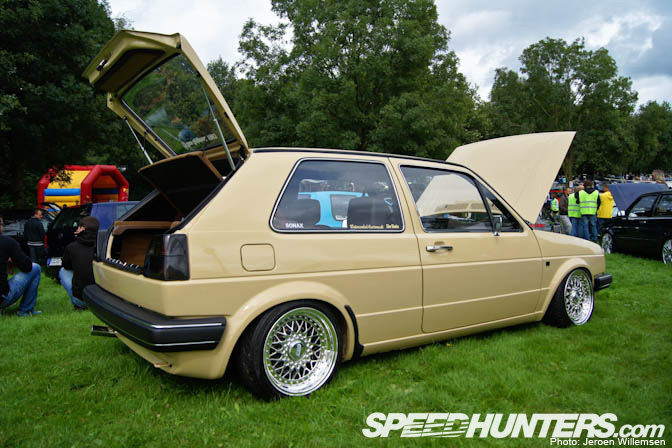 This MKII had a lot going on from the beige exterior to its BBS wheels.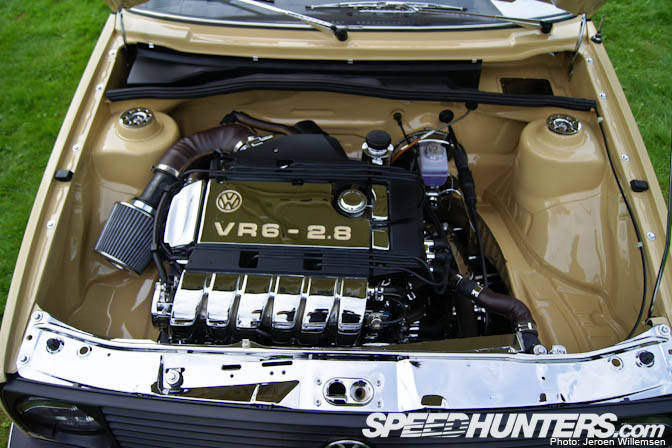 Inside the clean engine bay was this chromed VR6.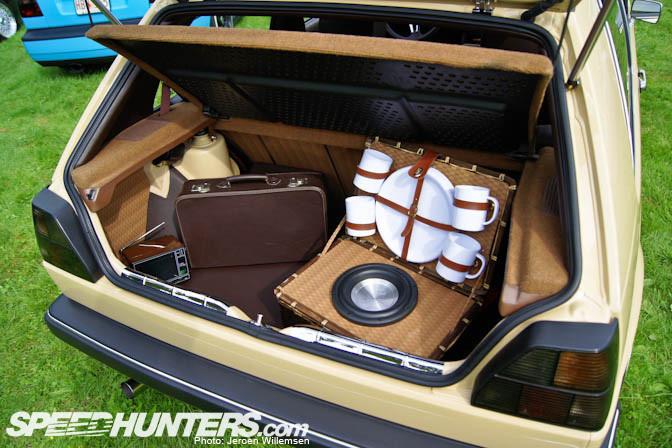 And the in the trunk I found this cool picknick set with a subwoofer inside.
I'll be back with Part 2 shortly!
-Jeroen Willemsen