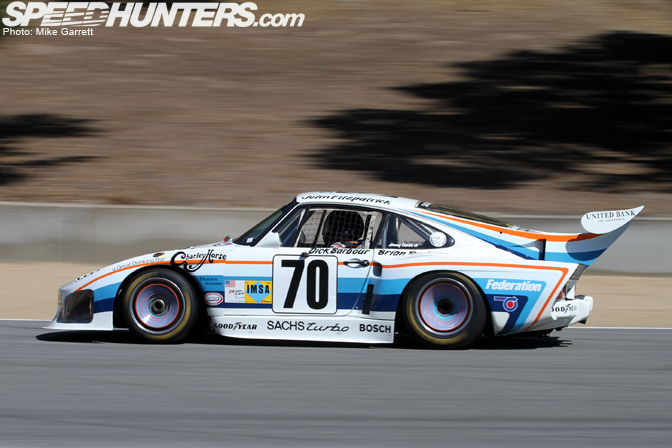 I hope you guys have been enjoying the action from the 2011 Rolex Monterey Motorsports Reunion. Here's one more batch of scenes from this brilliant gathering, starting above with the radical looking #70 Porsche 935 K3 putting its turbo muscle to use coming downhill off the Corkscrew.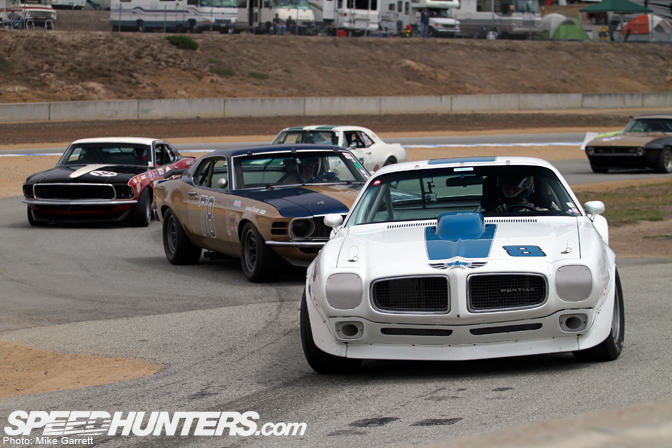 The aptly-named Pontiac Trans Am leads a group of Mustangs and Camaros into the paddock after qualifying. Words can't express just how cool 30+ of these cars sound on the track at the same time.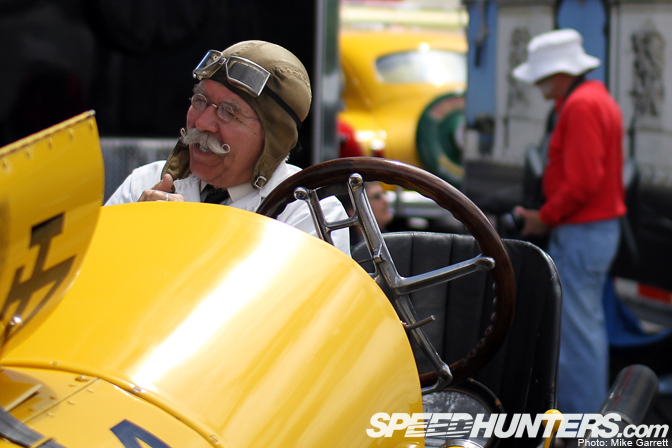 If you are driving something like a 1915 Ford T race car, you gotta have the leather cap and mustache to match.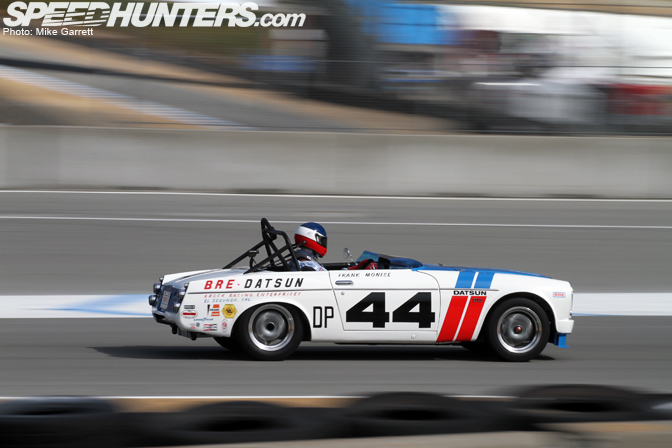 There's comedian, podcaster, and Datsun racer Adam Carolla in his BRE 2000 Roadster. Get it on!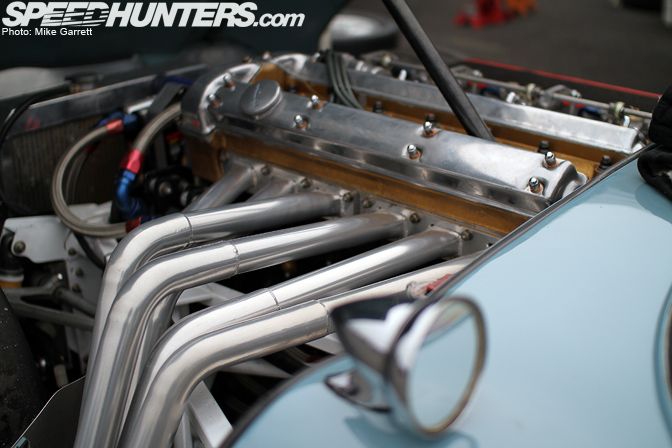 The beauty of exhaust.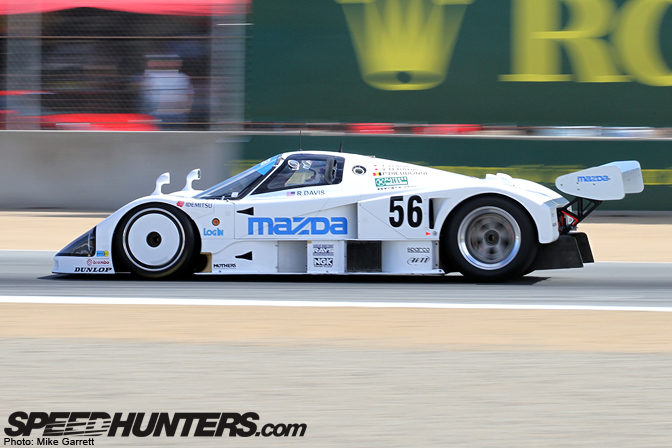 Robert Davis behind the wheel of the Mazda 787 in the prototype class. What a sound!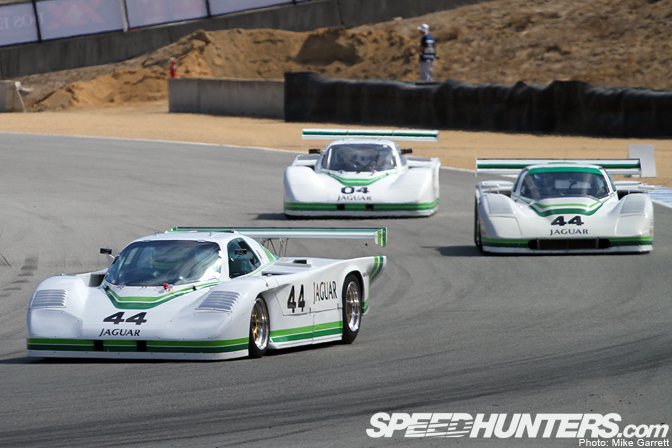 Joining the Mazdas was this trio of Jaguar prototypes.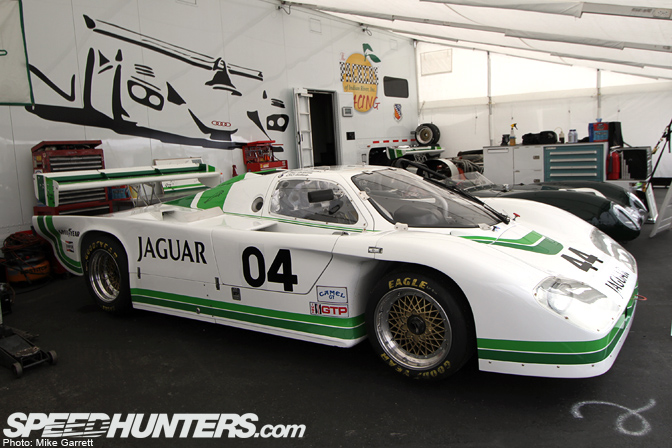 One thing is for certain. I have a new-found appreciation for Jaguar's motorsport heritage after my weekend in Monterey.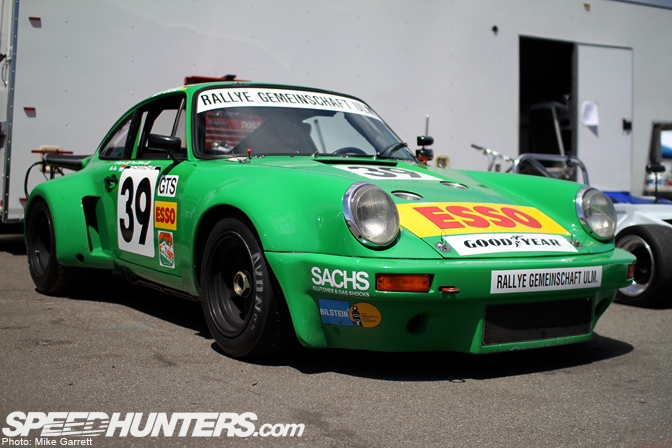 Despite the "wine and cheese" image that the Historics have, I found that the owners and drivers were very down to earth and happy to show off and talk about their machines.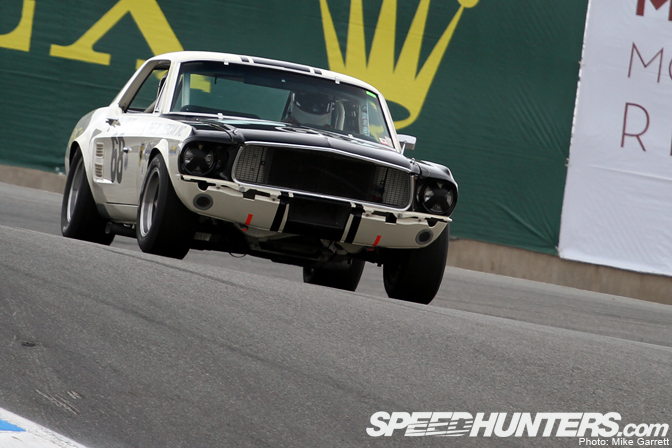 This photo alone makes me want to go out and pick up a Mustang Coupe project car…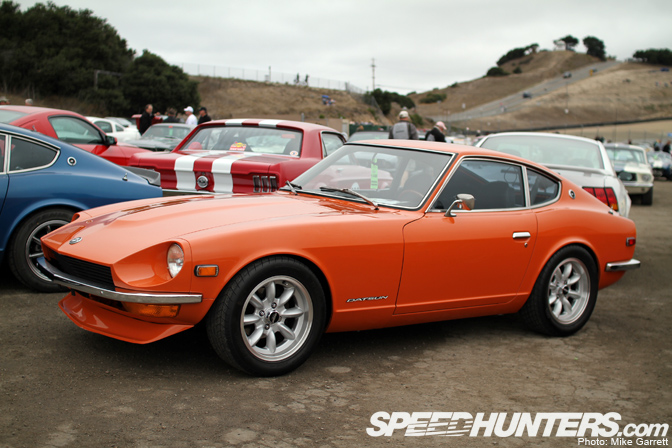 Gorgeous 240Z on Panasports. A timeless look here.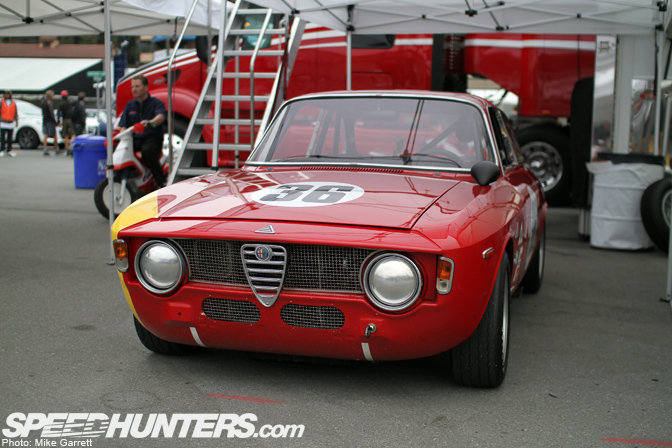 Quite simply one of the best front ends of all time.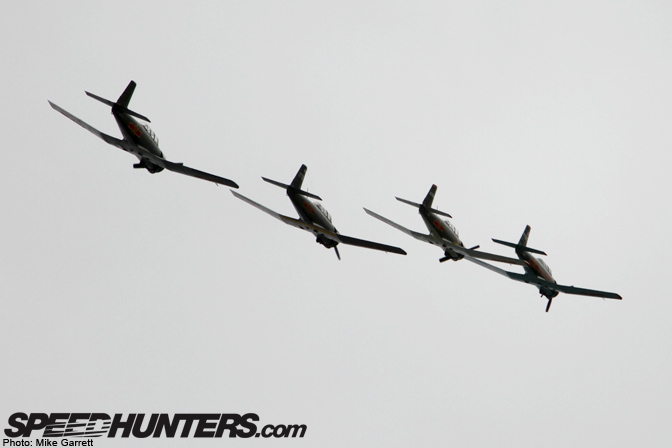 Not all of the vintage vehicles in Monterey were on the ground…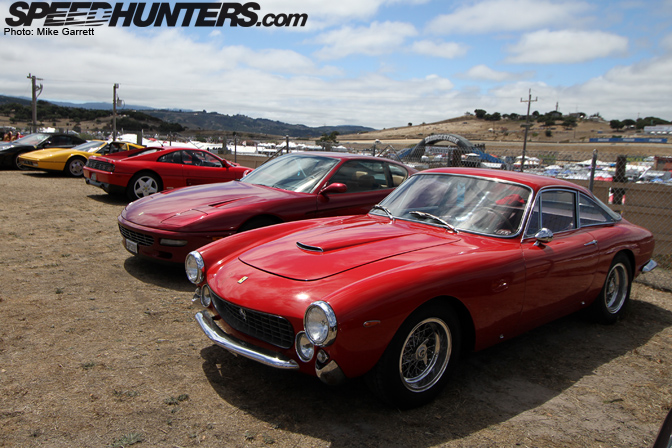 Ferraris of various eras parked overlooking the track on Saturday afternoon. This is the life.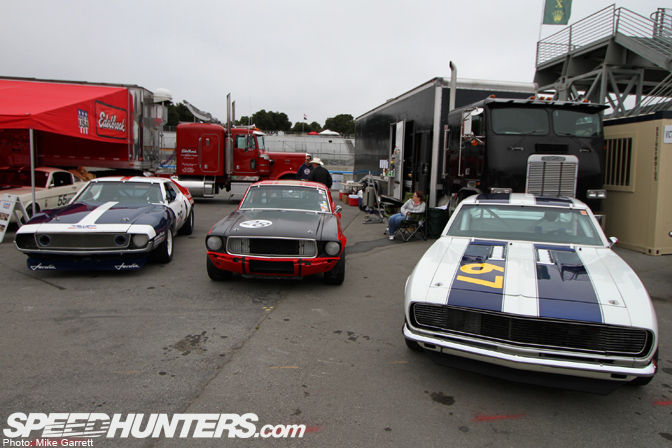 Javelin, Mustang, or Camaro. Pick your flavor.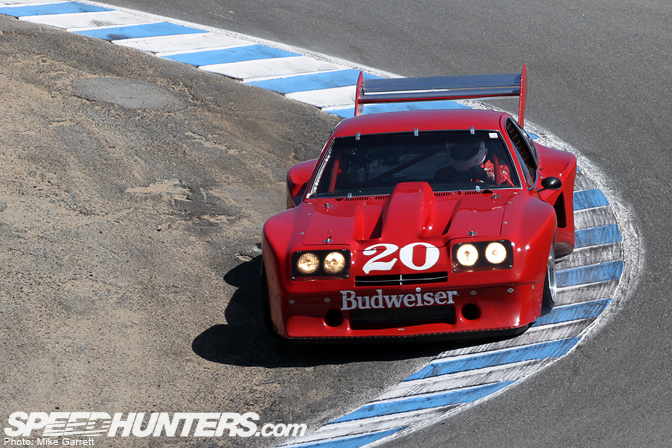 The thundering Dekon Monza scrapes body down the Corkscrew. Talk about sensory overload.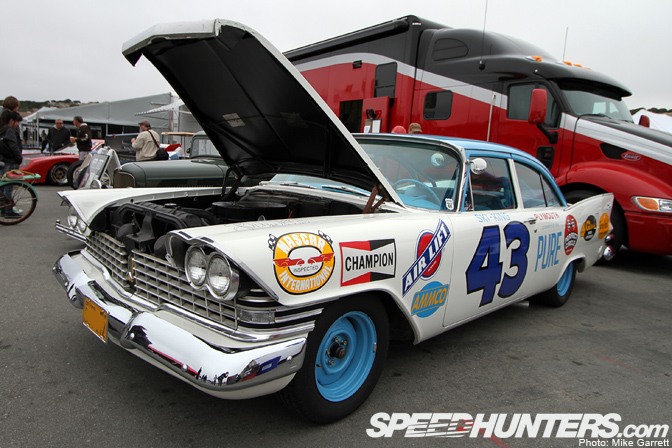 Here's something different – a '59 Plymouth stock car from the days when the term "stock car" had meaning.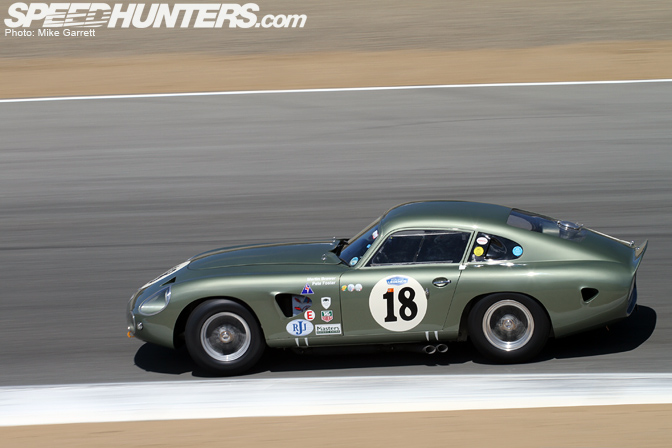 Aston Martin DB4 coming through the Rainey Curve in all of its British beauty.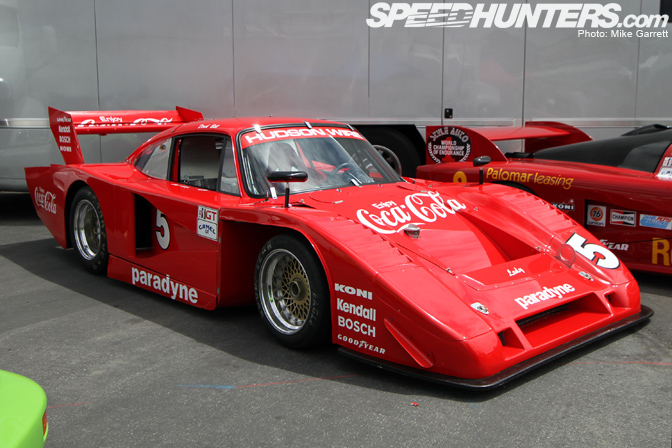 Where does GT car end and prototype begin? Somewhere around here I would say.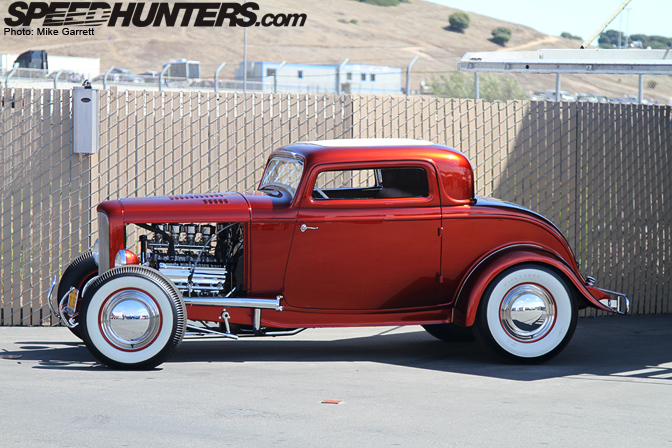 I was surprised to find this very traditional looking Hot Rod tucked away in a corner of the paddock.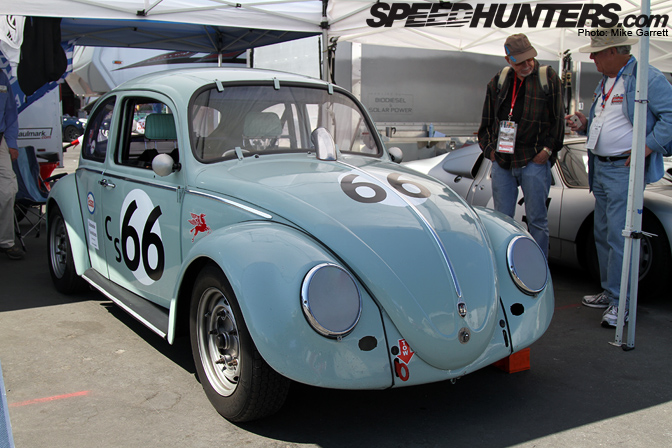 This '65 Beetle is an original SCCA racer out of the Oregon area. Cool.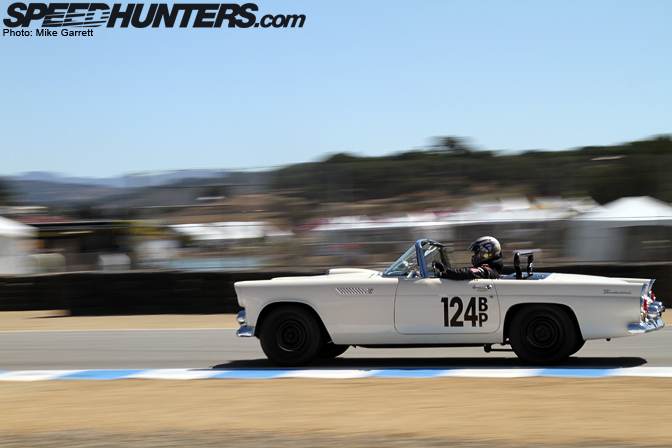 Now this is neat, a '55 Ford Thunderbird race car with steelies and a very primitive looking roll bar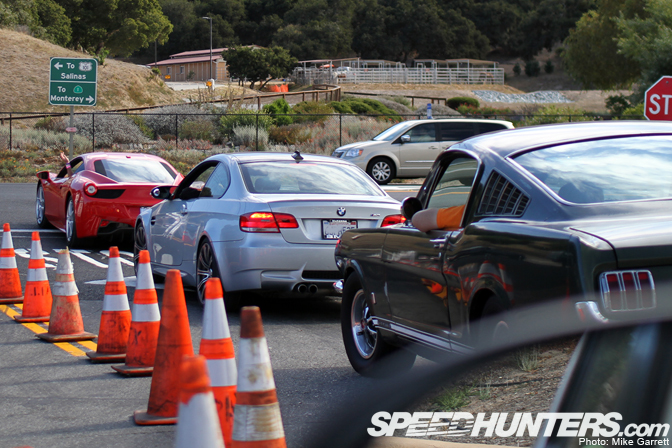 Finally, as a parting shot we have this view I grabbed from my car as I left the track to head home. I cannot wait until next year!
That wraps up the action from Laguna Seca, but I still have some more Car Spotlights and some other material from the Monterey area coming up. Stay tuned!
-Mike Garrett