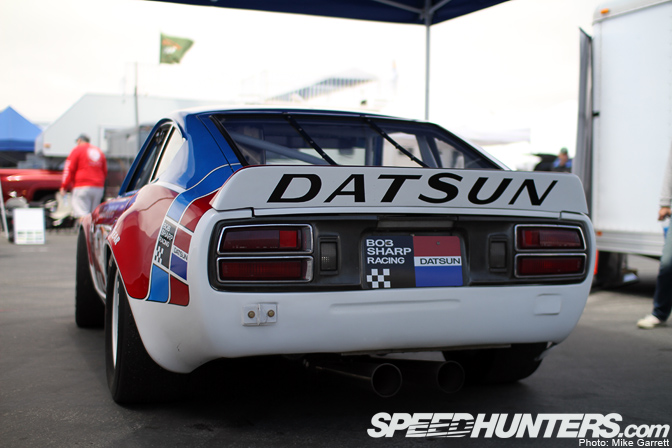 Continuing where I left off yesterday, let's jump into the second part of my journey around the paddock and static display areas at the Rolex Monterey Motorsports Reunion. Up above you can see the tail end of the beautiful Bob Sharp-prepared Datsun 280Z.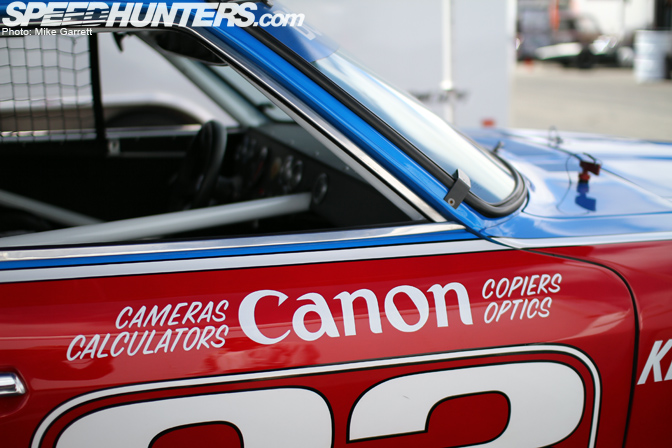 Besides, all the typical cool stuff you'll find on an old Datsun race car, the paint work and lettering on the car is just beautiful. Dig the old school Canon lettering!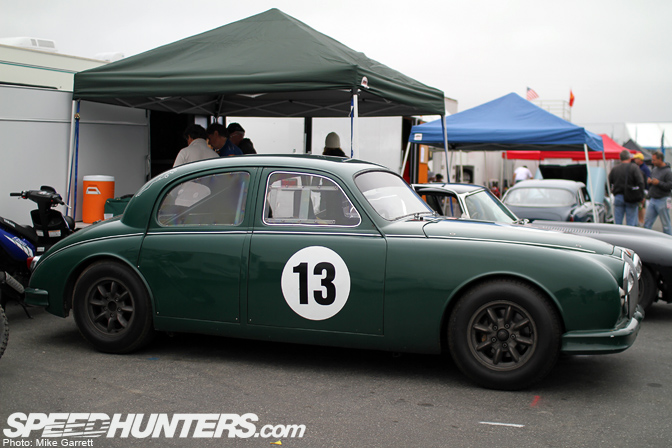 A calmer view of the Jaguar MK1 that would experience some drama the following afternoon.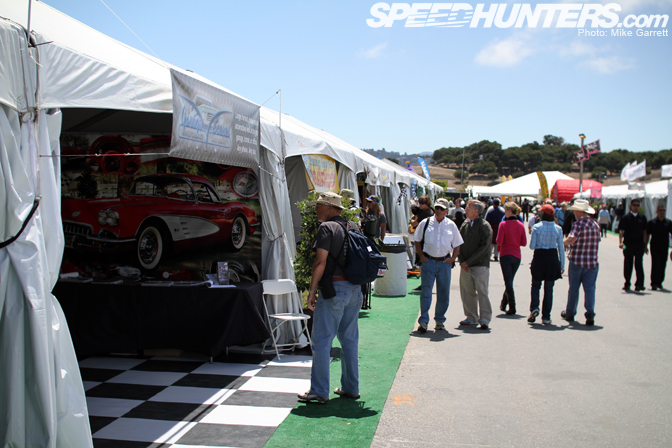 If for some reason you tired of looking over all the great vintage cars, you could find plenty to do in the vendor area.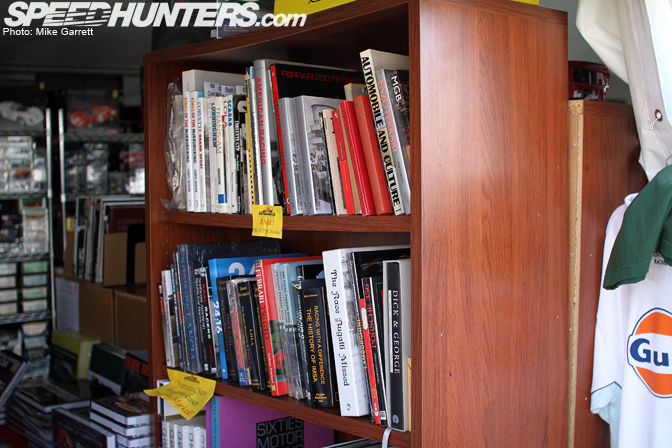 All matter of racing books, stickers, posters, and diecast models could be found here. Enough to overwhelm the wallets of even the most restrained car folks.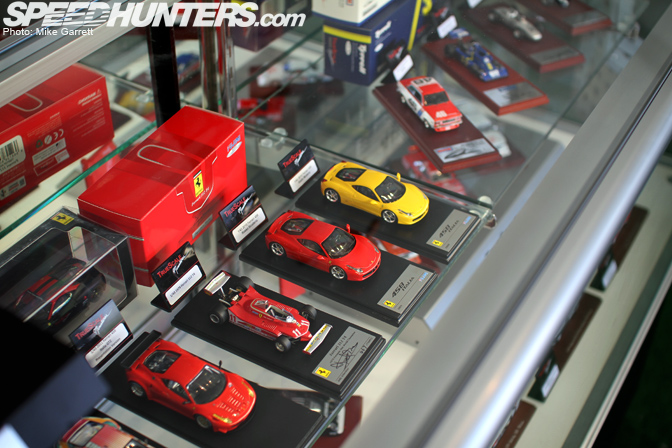 Prior to heading over to Monterey, Rod Chong gave me a heads up to check out the True Scale Miniatures booth at the event.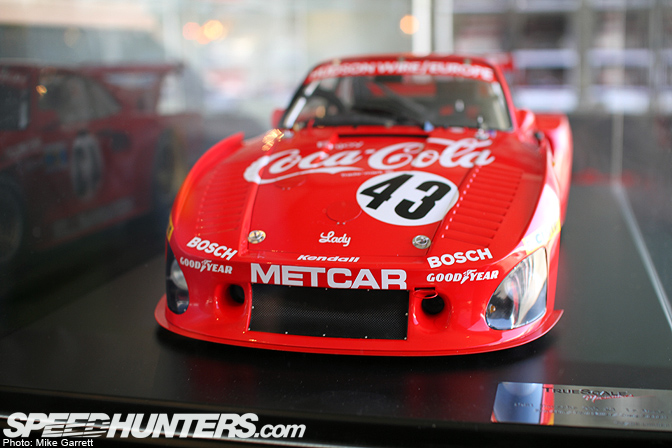 Upon walking into the True Scale tent I was overwhelmed with all the high end diecast goodness.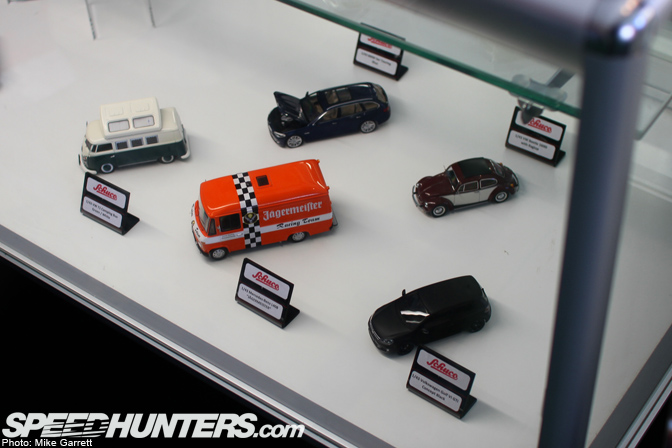 No matter what sort of cars you are into, there were incredibly detailed scale replicas of them to be found.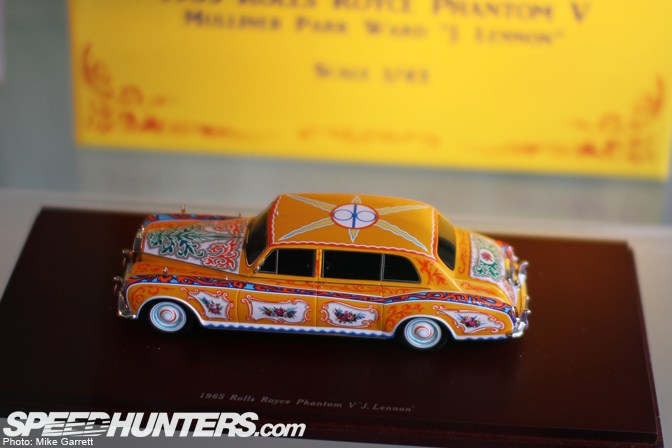 From John Lennon's Rolls Royce limo…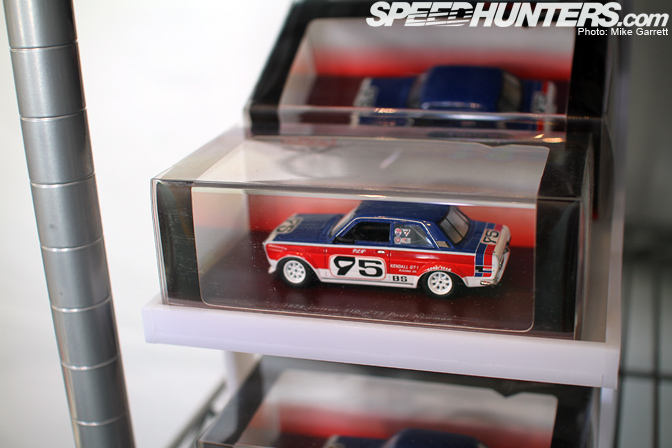 …to Paul Newman's Datsun 510.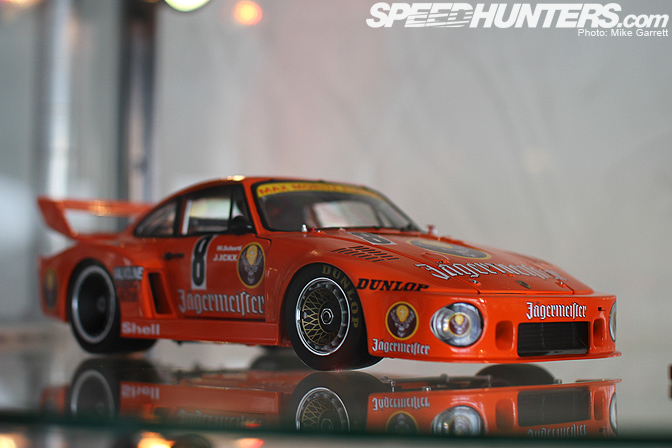 With so many fantastic models, it was hard to pick favorites. This 1:18 scale 935 is high on the list though.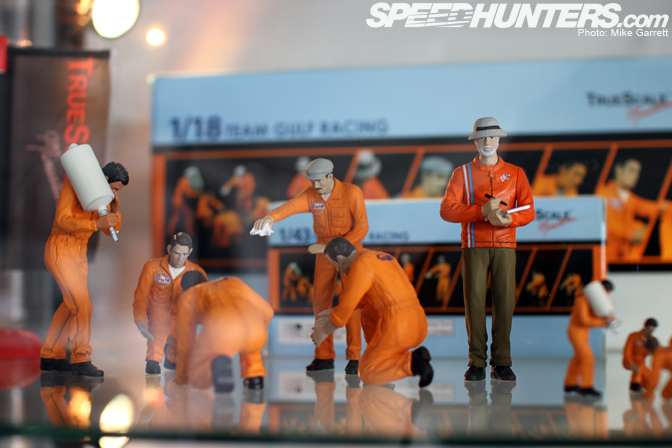 True Scale even offers full pit crews to service your diecast machines!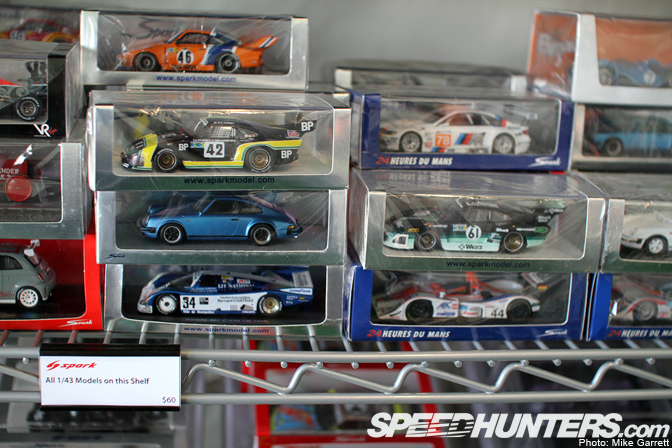 A nice selection of 1:43 scale models from Spark.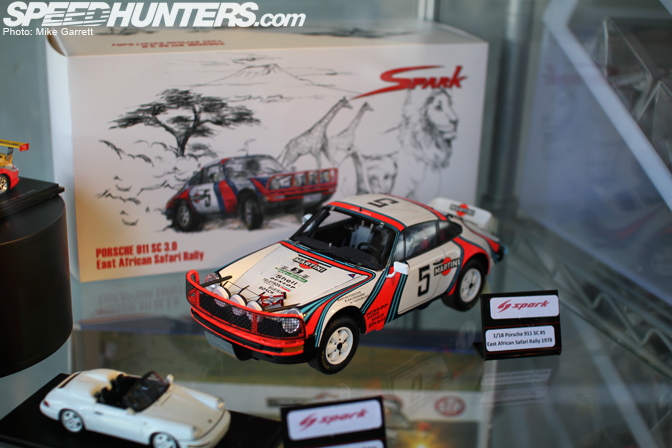 Also from Spark, this awesome 911 SC rally car.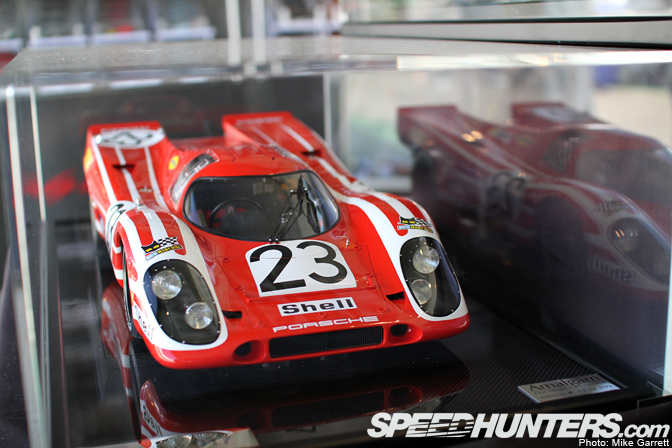 Last but not least, a jaw-dropping 1:8 scale Porsche 917 replica that costs more than my life size 240Z!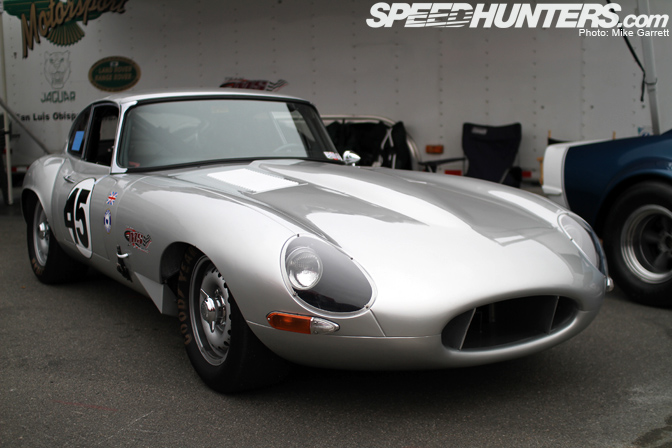 Back to the real cars. Some more E-Type beauty.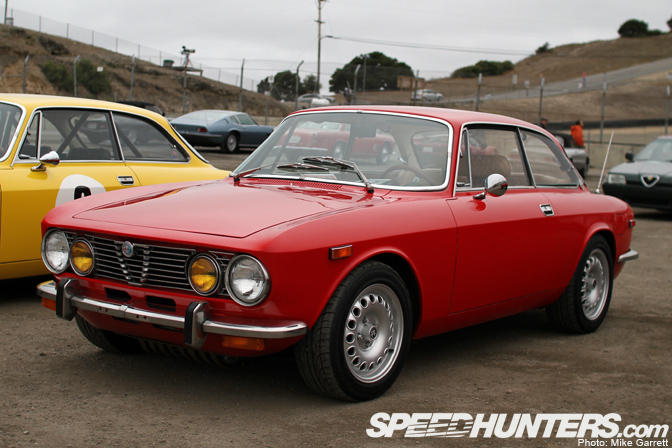 One of the many lovable machines in the Alfa section of the Car Corral.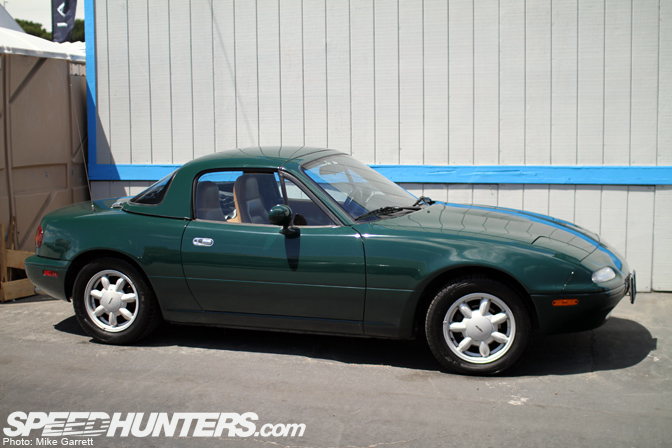 The Miata nerd in me liked this super clean '91 British Racing Green special edition. 100% stock.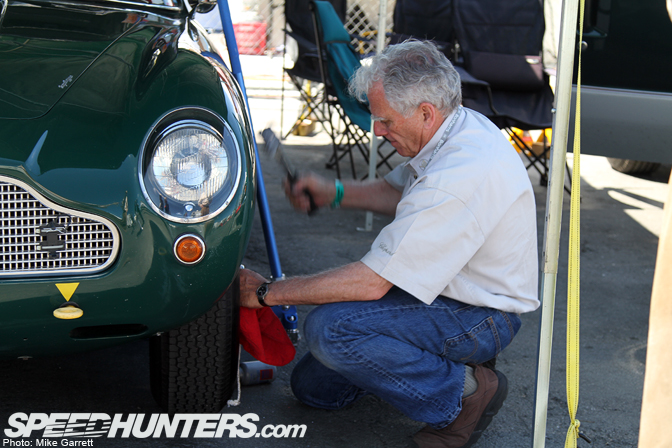 Yep, they call them "knock-offs" for a reason.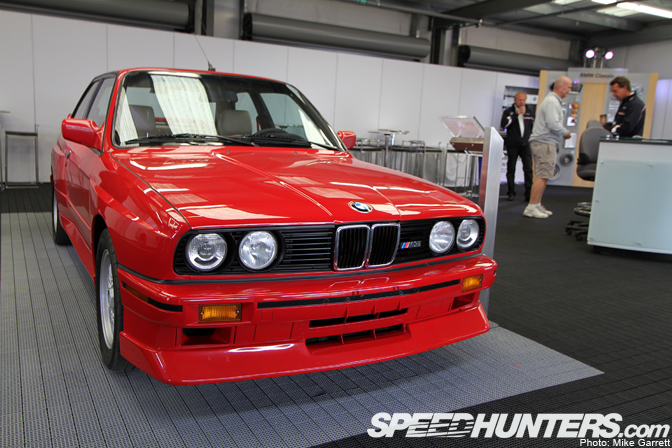 BMW's display at Laguna Seca included this showroom-fresh E30 M3.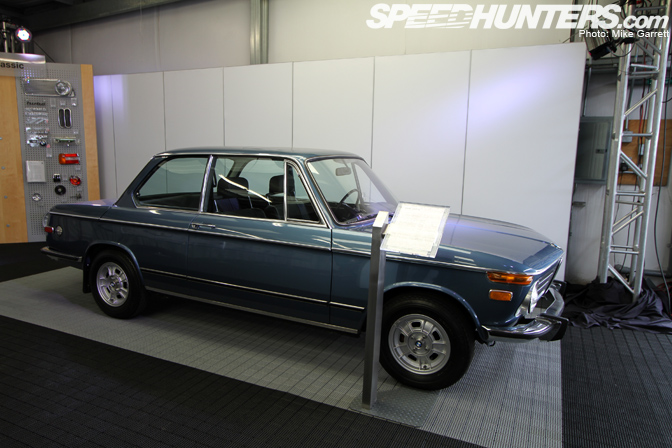 As well as this minty 2002…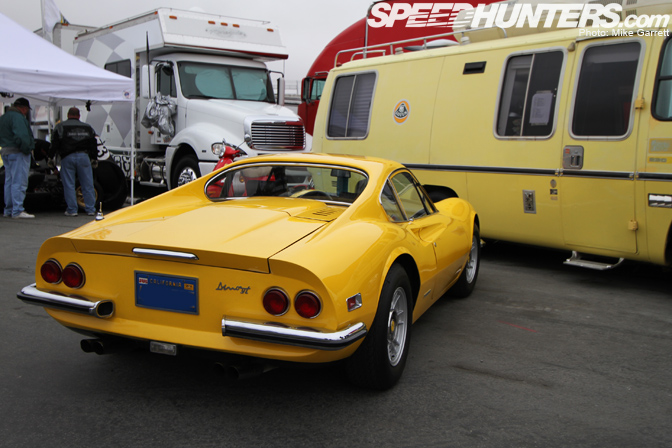 Not sure which is cooler – the Dino or the vintage RV in the background.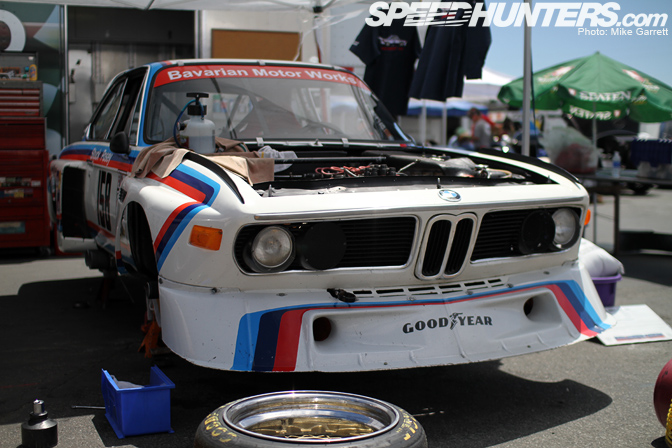 Hope you enjoyed this virtual walk around Laguna Seca. It's just like the real thing without that pesky calorie burning!
Back soon with a little more from Monterey.
-Mike Garrett